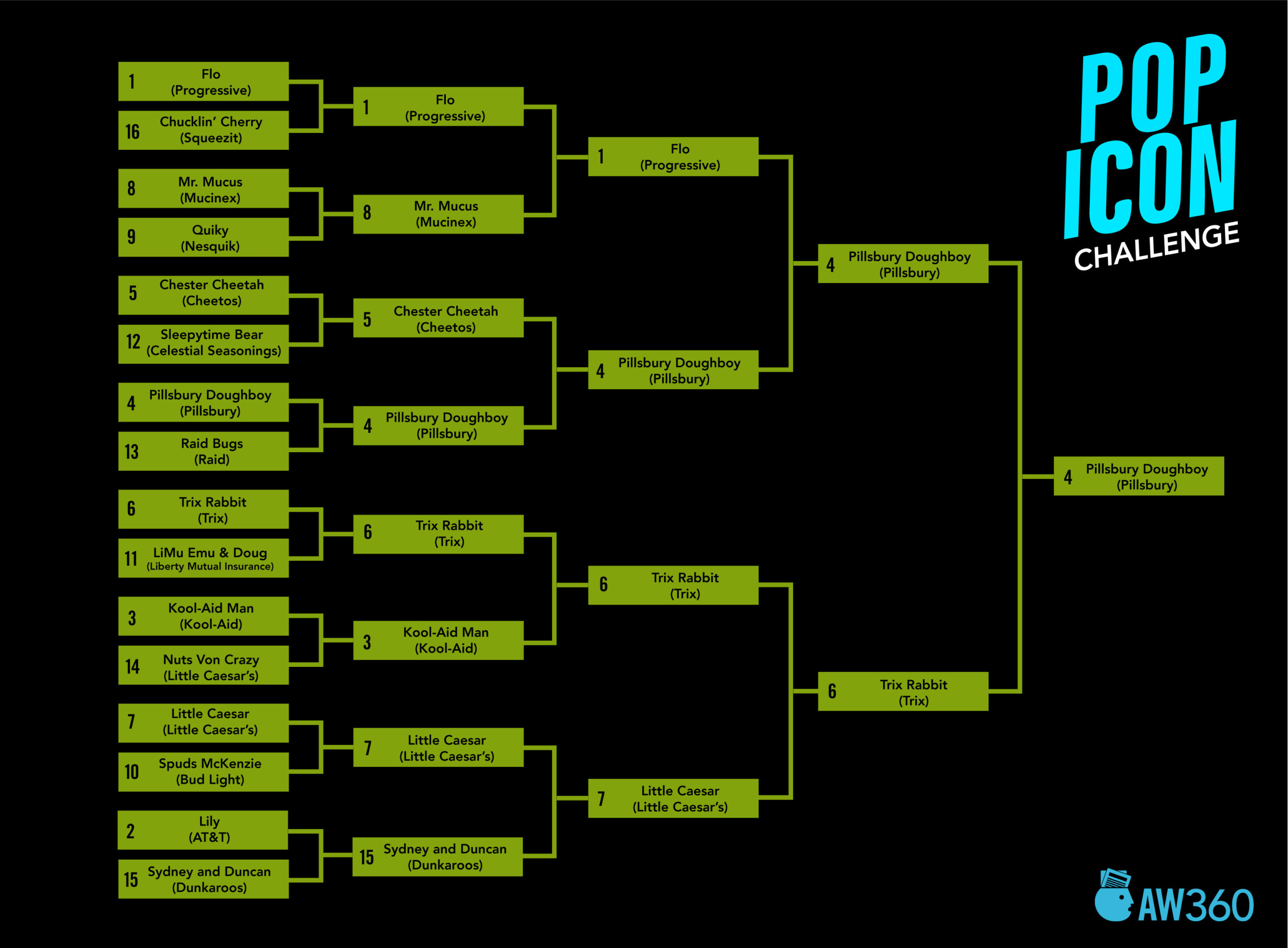 We Have Our Winner!
We started with 16, but there can be only one champion!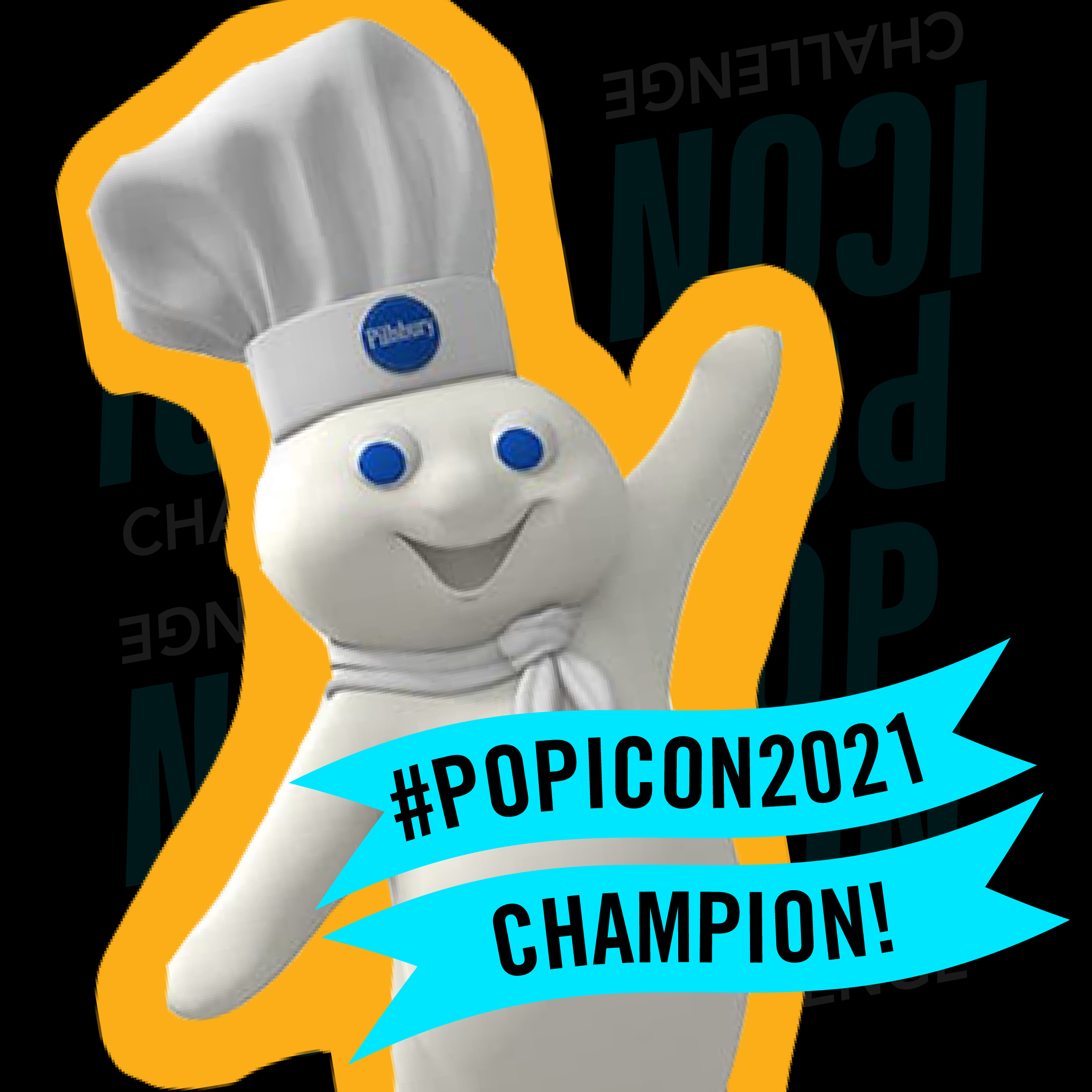 A message from PopIcon Senior Editor Heather Taylor:
Hoo hoo! As the Senior Editor of PopIcon, I have always delighted in opportunities where I am able to write about the Pillsbury Doughboy. He's truly one of advertising's most beloved characters. From the moment he popped out of a canister of ready-to-bake dough in 1965, Poppin' Fresh has been an adorable helper in the kitchen. Pillsbury's iconic Doughboy is warm, friendly, responsive, and happy — so happy that he giggles after a gentle poke to his stomach. The Pillsbury Doughboy was among one of the first brand mascots to be inducted into the Madison Avenue Walk of Fame in 2004 and celebrated his 50th birthday in 2015. We are thrilled to see Poppin' Fresh win the PopIcon Challenge in 2021!
We'll be back next year with the 2022 PopIcon Challenge!
Be sure to follow along later this year when we induct two more icons into the Madison Avenue Walk of Fame!