The truth is out there… and it tastes really good, too. Starting September 19th, alien believers and Kool-Aid enthusiasts get to sip on Kool-Aid's limited-edition "UFO-Yeah Intergalactic Green" drink mix — for free.
How Do I Get My Free Kool-Aid?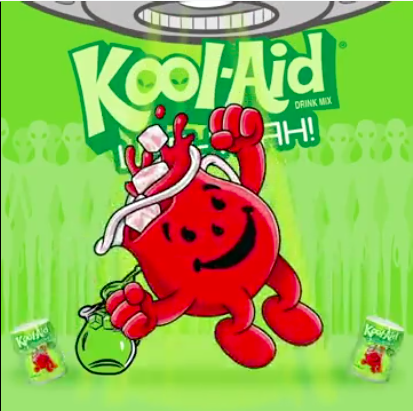 Unfortunately, the aliens themselves will not be descending down on Earth to pass out this drink mix from their spaceships. However, you can snag one of the 900 canisters being given away for free using the following methods.
UFO-Yeah Intergalactic Green will be available in select markets nationwide. Check in on the Kool-Aid website to see if your local grocer is one of them!
Tweet #UFOYeah and #promo on Twitter for a chance to win a special Kool-Aid package. While you're there, follow the Kool-Aid Man's Twitter handle. He tweets birthday wishes, memes, and retweets fans and their favorite Kool-Aid moments all the time.
Where Can I Take My New UFO-Yeah Kool-Aid?
Good question! Are you one of the 900 lucky enough to win a free canister? We hear there's an alien-themed event happening on September 20th. Rumor has it that if enough people storm Area 51 nobody can stop them. Running Naruto fast will make you thirsty — and UFO-Yeah is the perfect companion to quench your thirst!
Did The Kool-Aid Man Meet The Aliens?
Look closely at UFO-Yeah's packaging and you'll notice several outlines of alien lifeforms. A confidante that shall remain nameless — perhaps a representative of Area 51 — provided me with exclusive video footage.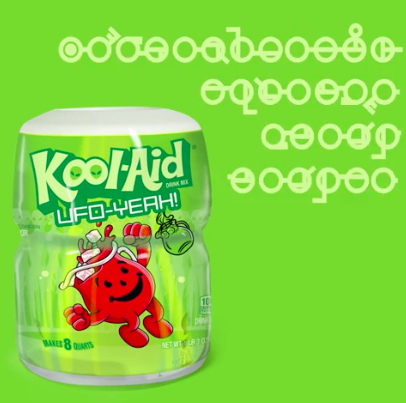 Screenshots of this footage show the Kool-Aid Man and his drink canister returning to Earth with strange hieroglyphics. What do they mean?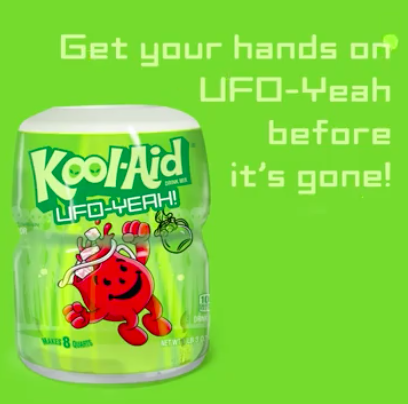 Genius. We always suspected that Area 51 was a place that stored vast amounts of Kool-Aid hidden from the public eye. Oh yeah!