Welcome to the first day of #AWNewYork with Advertising Week! On Monday September 23, 2019, brand mascots celebrated Advertising Week's 16th Annual Madison Avenue Walk of Fame by inducting two beloved characters and iconic brand slogans.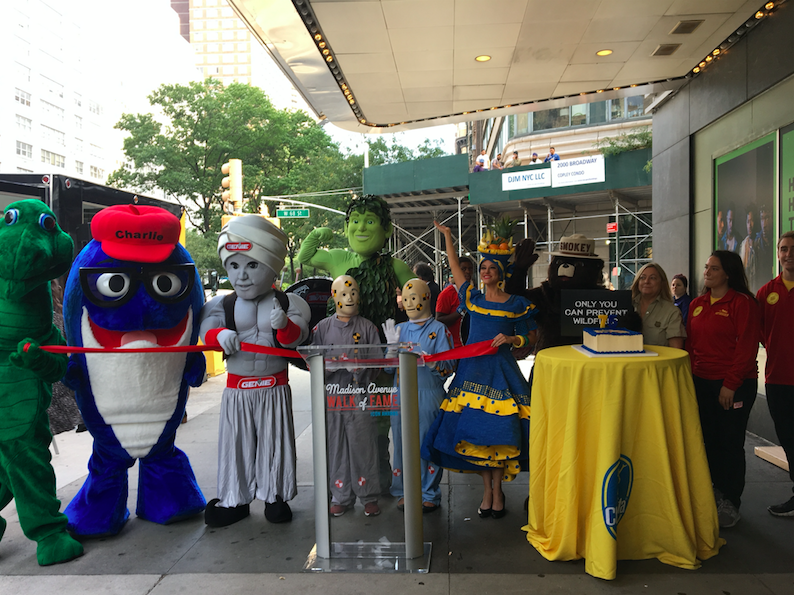 Meet The Winning Mascots!
2019's nominees included fresh faces and longtime favorites in the advertising industry. Our winners were the Oscar Mayer Wienermobile and the National Crime Prevention Council's McGruff the Crime Dog.
Oscar Mayer Wienermobile
The Oscar Mayer Wienermobile made its debut in 1936. Carl Mayer, nephew of the company's founder, is credited with the idea of a hot dog on wheels that could transport Oscar Mayer's spokesperson around the country. The very first Wienermobile was 13-feet long. Over the decades, the Wienermobile became longer, plumper, and more detailed inside and out. Today, six Wienermobiles criss-cross the nation and drivers that relish a new adventure can apply to become "Hotdogger" drivers.
McGruff the Crime Dog
McGruff the Crime Dog was dreamed up at an airport by advertising creative Jack Keil for the Ad Council and NCPC. Americans have used his iconic catchphrase "Take A Bite Out Of Crime!" for nearly four decades through McGruff's crime prevention PSAs. McGruff is still taking bites out of crime at 39-years-old, with additional advocacy placed on cyberbullying, intellectual property theft, and gun safety.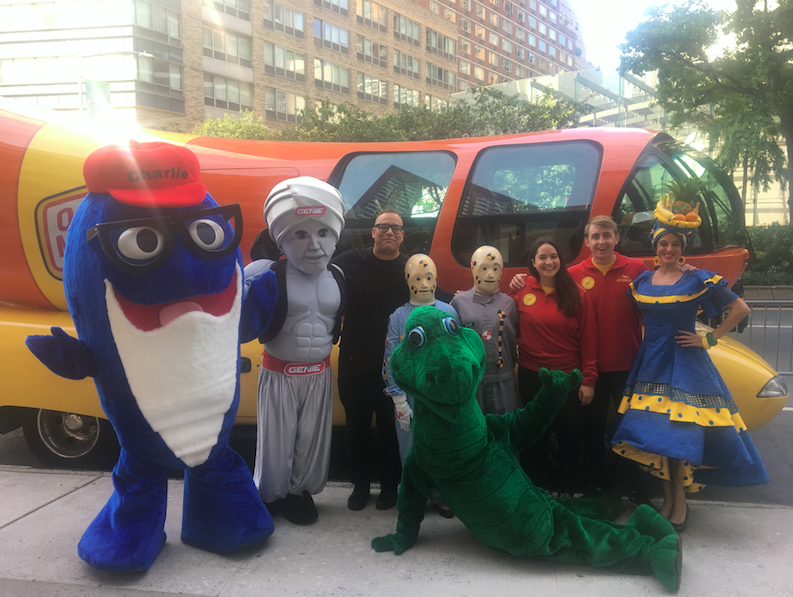 Mascots "Ketch Up" With The Wienermobile!
The Oscar Mayer Wienermobile arrived to New York City driven by a team of enthusiastic "hotdoggers." Parked outside of AMC Lincoln Square, the site of #AWNewYork, the 27-foot-long frankfurter turned heads with attendees and mascots alike.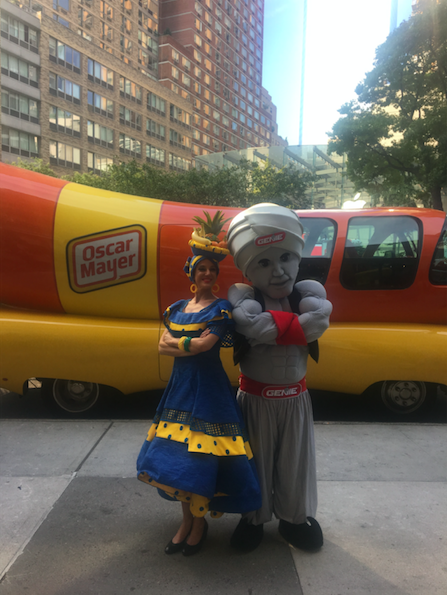 Check out Miss Chiquita from Chiquita Banana and Genie from Genie Company sizzling photo with the icon!
A Very Special Birthday Celebration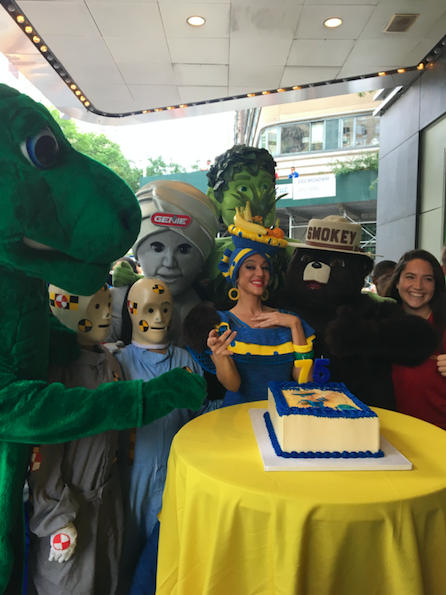 Both Smokey Bear and Miss Chiquita celebrate their 75th anniversaries in 2019. As luck would have it, today happens to be Miss Chiquita's birthday! Our characters sang happy birthday to the beloved icon after the ribbon cutting ceremony.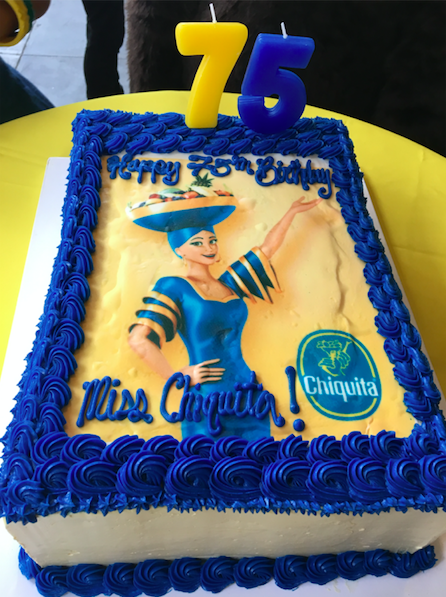 And yes, her delicious cake from Magnolia Bakery is banana flavored!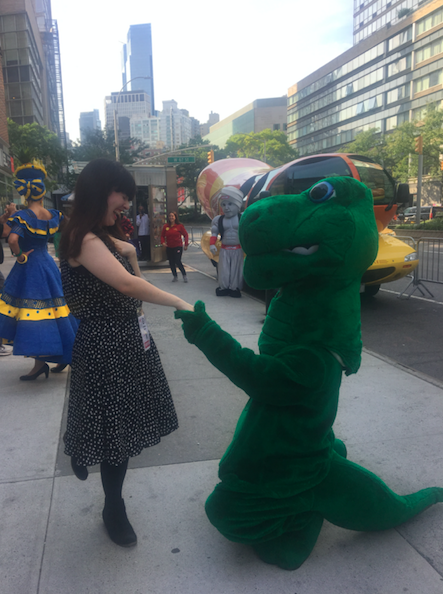 Mascot Proposal?!
It looks like your esteemed PopIcon editor is becoming part of the oil dynasty! Dino, the Sinclair Dinosaur, dropped to one knee with a prehistoric proposal — the first at #AWNewYork!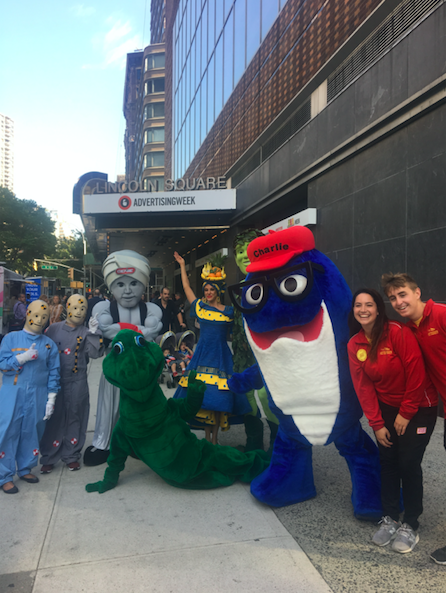 Madison Avenue Walk of Fame's Slogan Winners
In addition to the mascots, two winning slogans were also inducted this year. The winners are The Washington Post's "Democracy Dies In Darkness" and Toyota's "Let's Go Places."
Congratulations to this year's winners!