Elsie the Cow, the beloved bovine spokescow for Borden Dairy, is back with a whole new look! This January, Borden teased announcements that a revamped version of Elsie was on her way. Now, the modern Elsie is back in the spotlight with a milk glass that's half-full with optimism.
The Origin Story Of Elsie The Cow
Elsie the Cow debuted in 1936 as a friendly cow mom. Her debut occurred as price wars waged between farmers and dairy processors, the latter of which were viewed unfavorably by the public.
Elsie's introduction made Borden Dairy much more approachable by consumers. Her advertising was featured in medical journals, newspapers, and even a radio commercial. Fan mail arrived in droves for Elsie, the moo-valous cow that enchanted fans across the country.
Elsie's Refreshing Redesign
Last January, CEO of Borden Tony Sarsam gave audiences a brief glimpse into Elsie's new look. This, according to Borden Chief Marketing Officer Joe DePetrillo, was promised to be a look that was more "evolutionary in nature than revolutionary."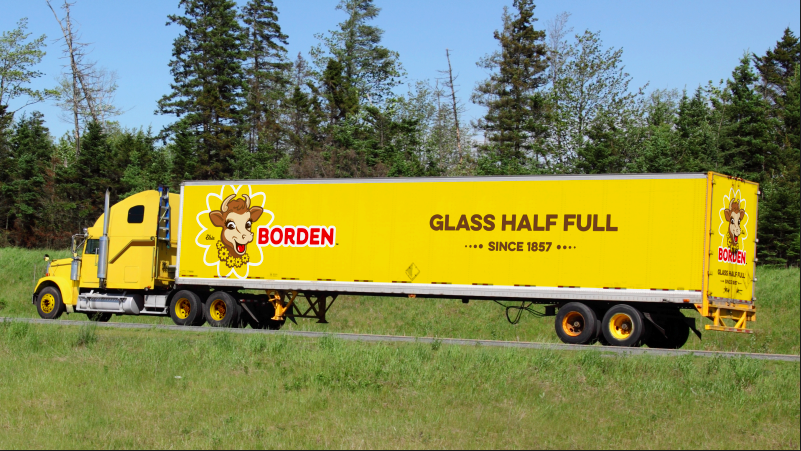 Elsie's redesign was a team effort between Borden Dairy, and marketing and design agencies Curiosity 360 and BrandCory. She's still the same beaming bovine as she ever was, with a crown of flowers wrapped around her neck.
Celebrating A Glass Half-Full
Elsie's perky look also comes accompanied by a new marketing tagline, "Glass Half-Full Since 1857." The tagline, according to DePetrillo, is meant to highlight the pure joy and optimism of Borden products.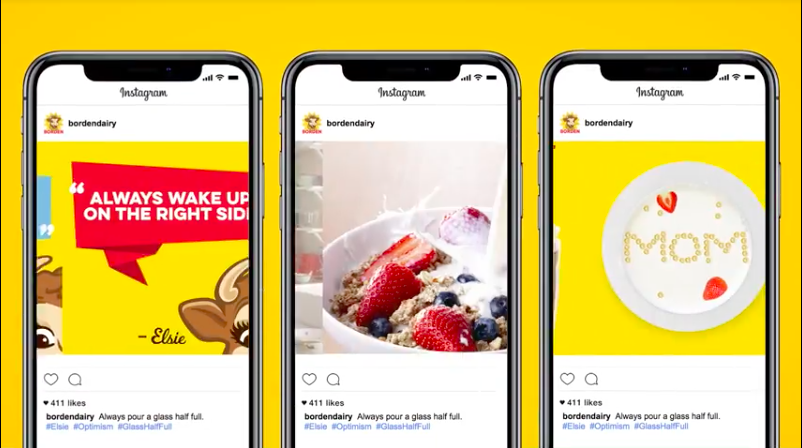 Her new logo refresh can be spotted on cartons of milk and other product packaging in dairy aisles throughout the Southeastern United States this summer. You may also glimpse the revamped Elsie through Borden's social media channels (like Instagram).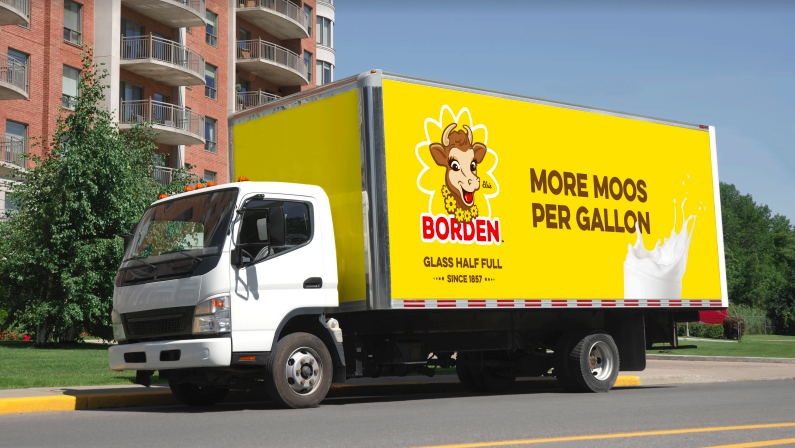 Borden, and Elsie the Cow, is back and better than ever! DePetrillo is more than ready to keep America's sweetheart, and her optimistic nature, in the spotlight for years to come. "We respect the familiarity and trust Elsie has earned, while ensuring our brand stays relevant to today's consumer."