Welcome to part two in our two-part series about what it was like to work at Leo Burnett Chicago on the world's most famous iconic characters. If you missed part 1 you can find it here. 
What happened if you created a character who was a huge hit? Our eight former LB creatives — including Jim Nawrocki, Peter Lohmeier, Susan L. Smith, Bill Hamilton, Joel Friedman, Terry Baker, David White, and Bob Welke — have returned to reveal where people who created famous critters went next at Leo Burnett. They also take us inside the kind worlds for the Keebler, Pillsbury, McDonald's, and Kellogg's brands. We wrap up the series with a reflection back at the best leadership LB had to offer, and whether characters have a place in the future.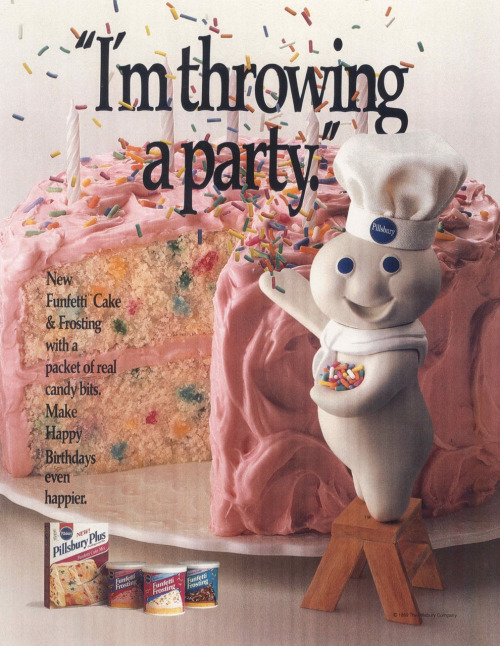 What happened if you created a truly iconic character?
Jim Nawrocki: People like Rudy Perz and Tom Rogers were the keepers of their critters. They approved how the character spoke and what they did. Nobody could change things without their approval.
Bob Welke: These critters had their own character bibles. They were celebrities, essentially, and had a definite set of things that they would and would not do.
JN: When you created one of the iconic characters for Leo Burnett, you had a job for life.
Which characters never had a chance of achieving icon status?
Susan L. Smith: Kellogg's came out with a new cereal that was not attractive. It was brown and square-shaped and looked like dog food. But, it was delicious with a molasses flavor. The creative needed to market this cereal and think up characters for it. I thought up Spoon Bill, who had a beak that was shaped like a spoon.
BW: At one point, a bunch of creative review committees were trying to crack the code on Sugar Corn Pops cereal. I was going to fly to Battle Creek, Michigan to present this a new character to their team. It was a mad scientist who created popping corn kernels and sang a song. Somewhere between when I boarded and arrived, the character was done. When I arrived into the airport, a woman with a bouquet of flowers greeted me. She said the campaign had been killed off.
David White: I worked on a product called Toast Toppers. It was my entry into the critter group, chipped beef and sauce in a bag. You boiled it and put it on toast. Because I liked animation, I created talking toast for the ad. The only problem was you ate the spokescharacter.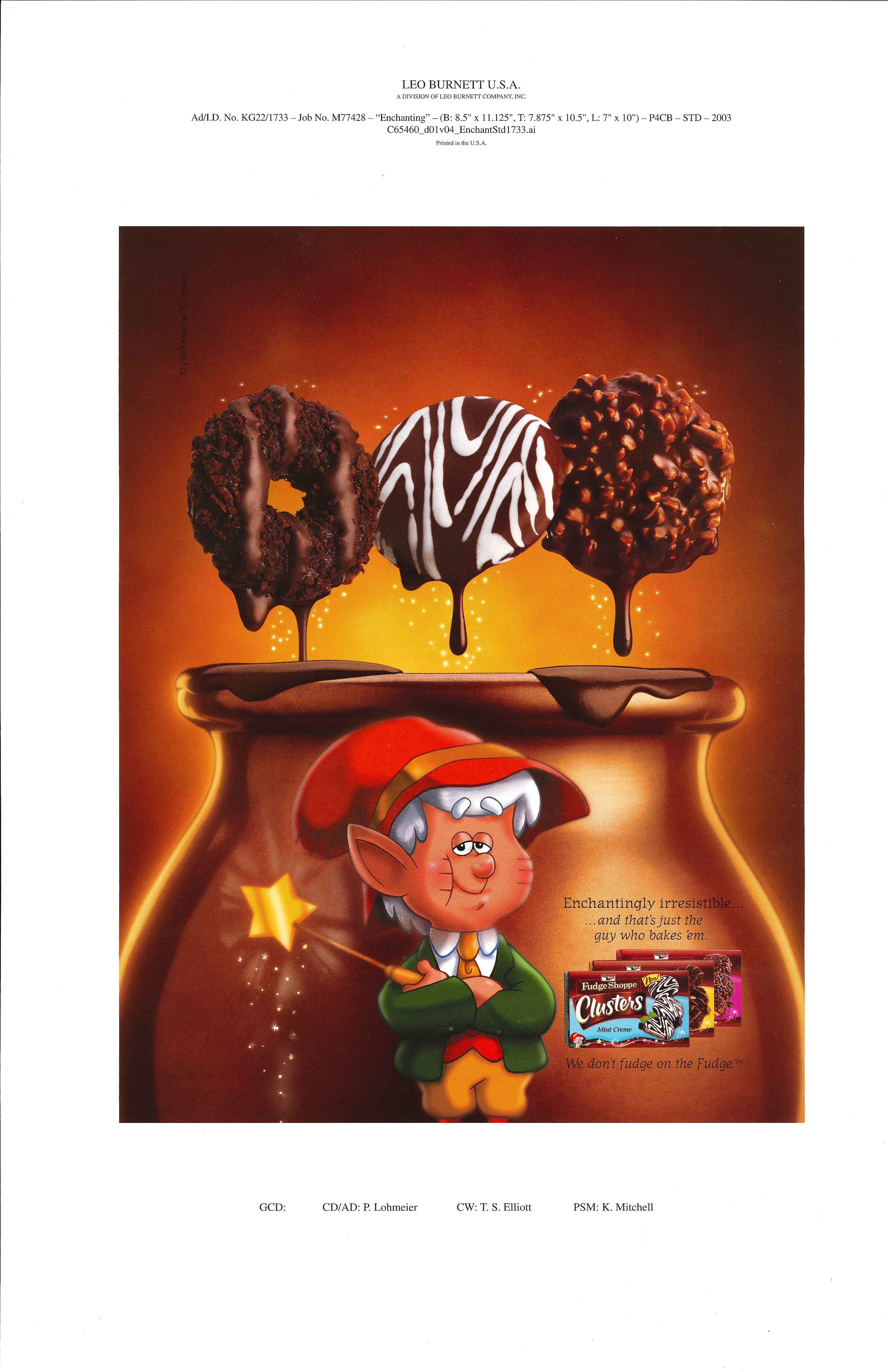 The Keebler Elves
JN: Robert J. "Bob" Noel II, Leo's Creative Director, created the elves concept for the Keebler brand. Sig Bogowitz animated the elves as their art director.
SLS: Sig's storyboards were fabulous! I worked with him on the commercials. He was the one who came up with their look and style.
Terry Baker: I learned how to draw the characters and Hollow Tree early on during my LB career. That had become so formulaic that only a handful of people could do it.
JN: Peter later became the head animator for Keebler.
Peter Lohmeier: In the 1990s, they got much more contemporary looking and headed towards CGI. I designed the manual "The Care And Handling Of Elves" for Keebler.
Joel Friedman: Bob is actually immortalized as a Keebler critter. If you look closely at Ernie Keebler, you'll find he resembles Bob quite a bit…
PL: Elves with the magic in cookies baked in a treehouse. Keebler is magical.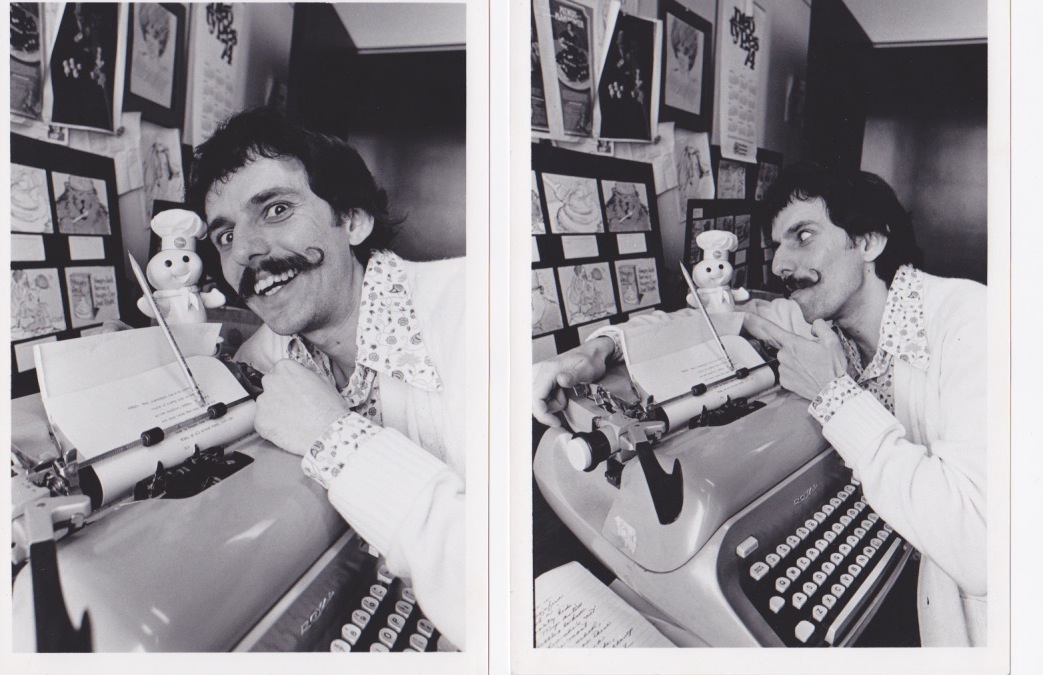 Pillsbury Doughboy
BW: The Doughboy is one of the greatest spokescharacters of all time. He's a brilliant concept of product turned into character.
PL: When I first interviewed at Burnett, I met with Rudy. He wanted to hire me for his group.
JN: Rudy's group had the Pillsbury account — Poppin' Fresh. The Doughboy was our buddy. We also had Poppie Fresh and the Pillsbury Funny Face drink mixes.
PL: Poppie wasn't actually the Doughboy's girlfriend. She was just a female version of him. Carol H. Williams created Poppie. Her character was involved in storylines where she had her own jingles.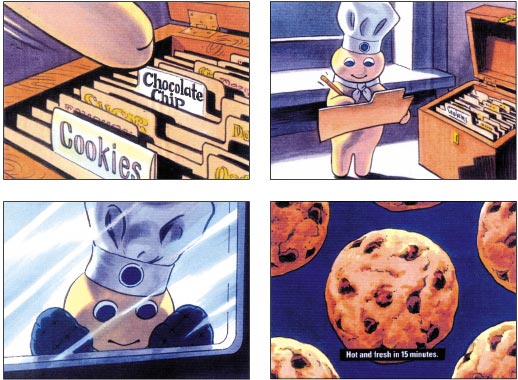 TB: The Doughboy started out as a spokesperson in the commercial, and then made the pitch.
PL: When he was stop-motion animated, the Doughboy came in a box. It was three feet by two feet and four inches deep. Inside the box were partitions containing his body and 20 heads with different facial expressions.
TB: He didn't get out of the kitchen until the late 1980s. Dan Heagy, Leo Burnett's Creative Director, was the one who thought up that idea. We got him against a white background so he could act out small stories. He would make a pie crust, just him with a tiny oven prop, and the client [Pillsbury] loved it.
BW: Dan and Terry were both geniuses. Dan was always all in for every project. Terry could turn absolutely nothing into a fantastic story.
JN: Paul Frees and JoBe Cerny voiced The Doughboy's giggle. I only met Paul once when we were shooting a Pillsbury commercial in California.
BW: I do take credit for finding JoBe. What a lot of people underestimate is the actor's theatrical ability. He did the Doughboy's giggle, but he also did the silent demonstrations for Cheer detergent.
PL: The Doughboy is so innocent. He gave people ideas on what to do for dinner. By the end of the commercial, the family is fulfilled and happy and so is the Doughboy. He wants to help and has his heart in his hand.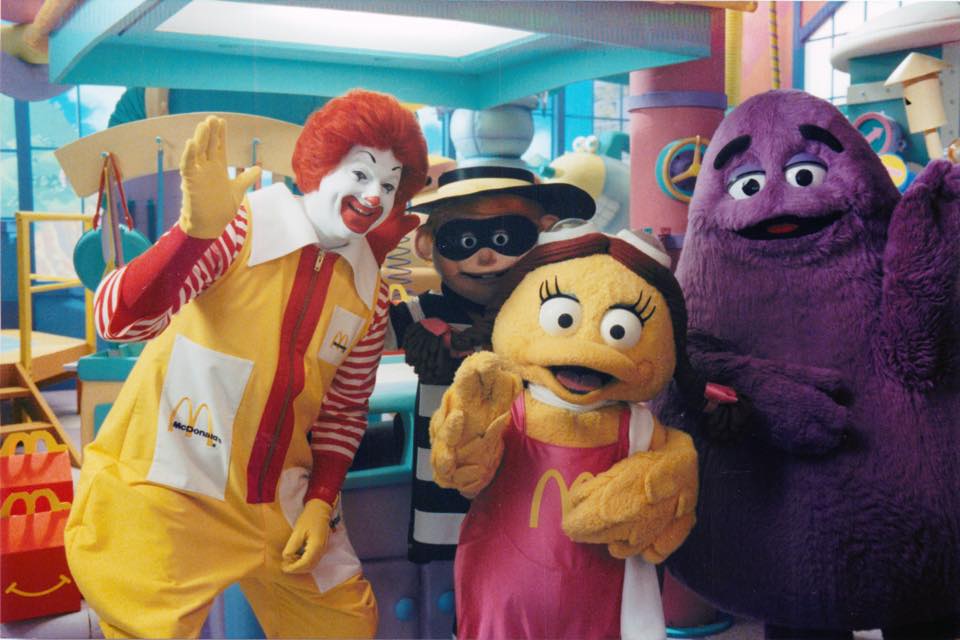 Ronald McDonald (McDonald's)
TB: I worked on Ronald McDonald, and the McDonaldland characters, after we landed the work from Needham, Harper, & Steers. I storyboarded a hundred Ronald spots. It was a difficult account to sell something because you need to be on a rarified wavelength. McDonald's needed to be all things to all people. For children, it was a solid world from adults. It was a safe place to grow up and be a kid.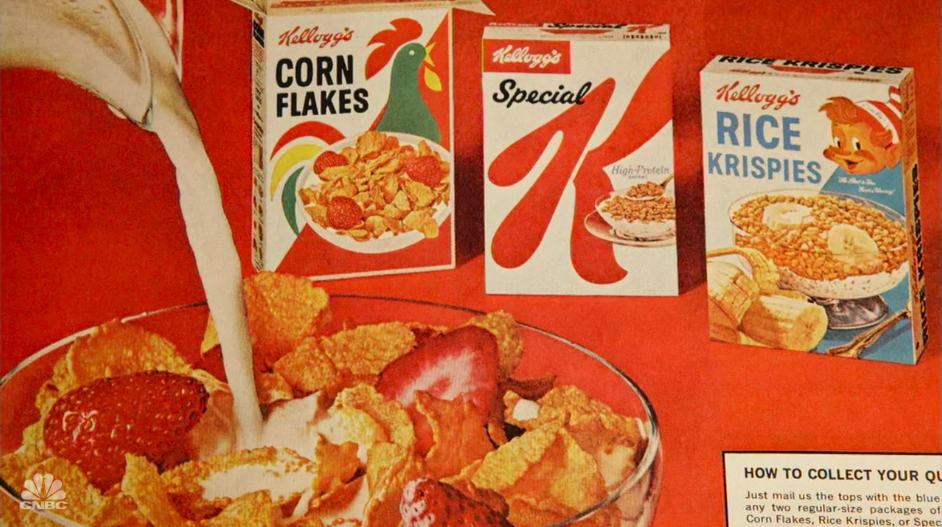 Kellogg's
JF: One of my favorite campaigns that never sold was for Rice Krispies. It was the sounds of the morning, "Did you hear your Rice Krispies this morning?" I kept the print ads. Snap, Crackle, and Pop were all there, but they were weren't the focus. The campaign was about somebody getting ready in the morning and the sounds. The strawberry plop, the shake of the flakes as they fall into the bowl. Today you might find your true love – and the best way to start the day is with a bowl of Rice Krispies.
PL: Frosted Mini-Wheats had a character named Reginald Redcoat. He was a British officer paired with Yankee Doodle Dandy. Together, they had their own jingle for "the all-American cereal!"
SLS: I worked on a cereal called Sugar Pops which had a mascot named Sugar Pops Pete. He was a mix of a gopher and prairie dog. Pete was animated, but I didn't work on his TV spots. I drew the packaging backs for the cereal boxes, including the games and puzzles.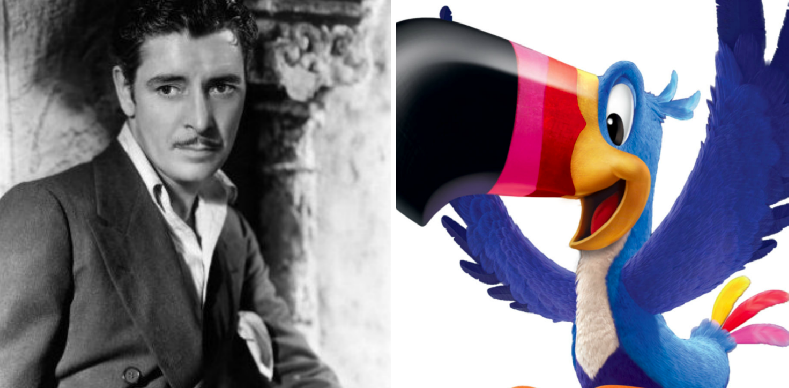 PL: By the time I arrived at Leo in 1974, the "Follow Your Nose" campaign for Froot Loops had been around for four years. Toucan Sam already existed. He was structured after the actor Ronald Colman — debonair and a bit exotic. Toucan Sam had a different edge than most characters because of the nature of the bird. Real toucans eat fruit so he follows his nose to the fruit. The three colors on his beak reflect the original three Froot Loops flavors. I did my own storyboards for Froot Loops well into the 1990s. Toucan Sam was a bit younger then and targeted teenagers and kids. I always had so much stuff on my walls for Froot Loops. My office was a labyrinth of color drawings of situations.
Which bosses were among the best?
DW: Creatives had to support their bosses, whether they agreed with them or not. If a boss wanted to present an idea or concept, they needed the strength of an account team with them.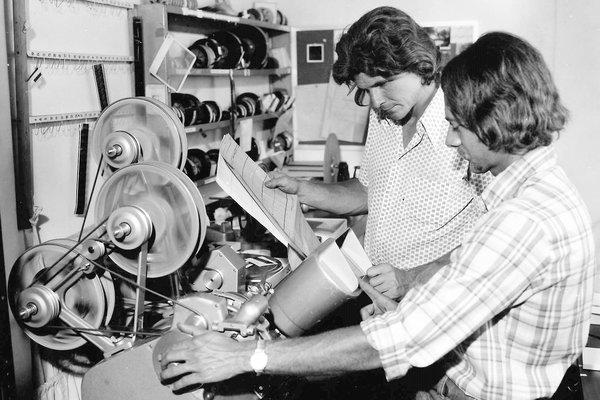 JN: Rudy was the leader of our group. He believed in all of us and his was the first group in the agency to be integrated and diversified. He looked like a college professor. Rudy always had a smile on his face and was very wise with a subtle, great sense of humor.
DW: Maureen Moore was one of the best. She worked on Southwest Airlines. When she died, Southwest sent her a floral funeral arrangement.
Bill Hamilton: I was under Hal Kome, a senior director in 1875. He was the nicest, sweetest, most thoughtful man I ever met in advertising. He wrote beautiful copy and was the best man at my first wedding.
TB: Susan Ball was in client services and had all of the traits of alpha leadership. I would have followed her into a burning building.
DW: So many of us knew and loved Carol H. Williams. She was one of my biggest mentors.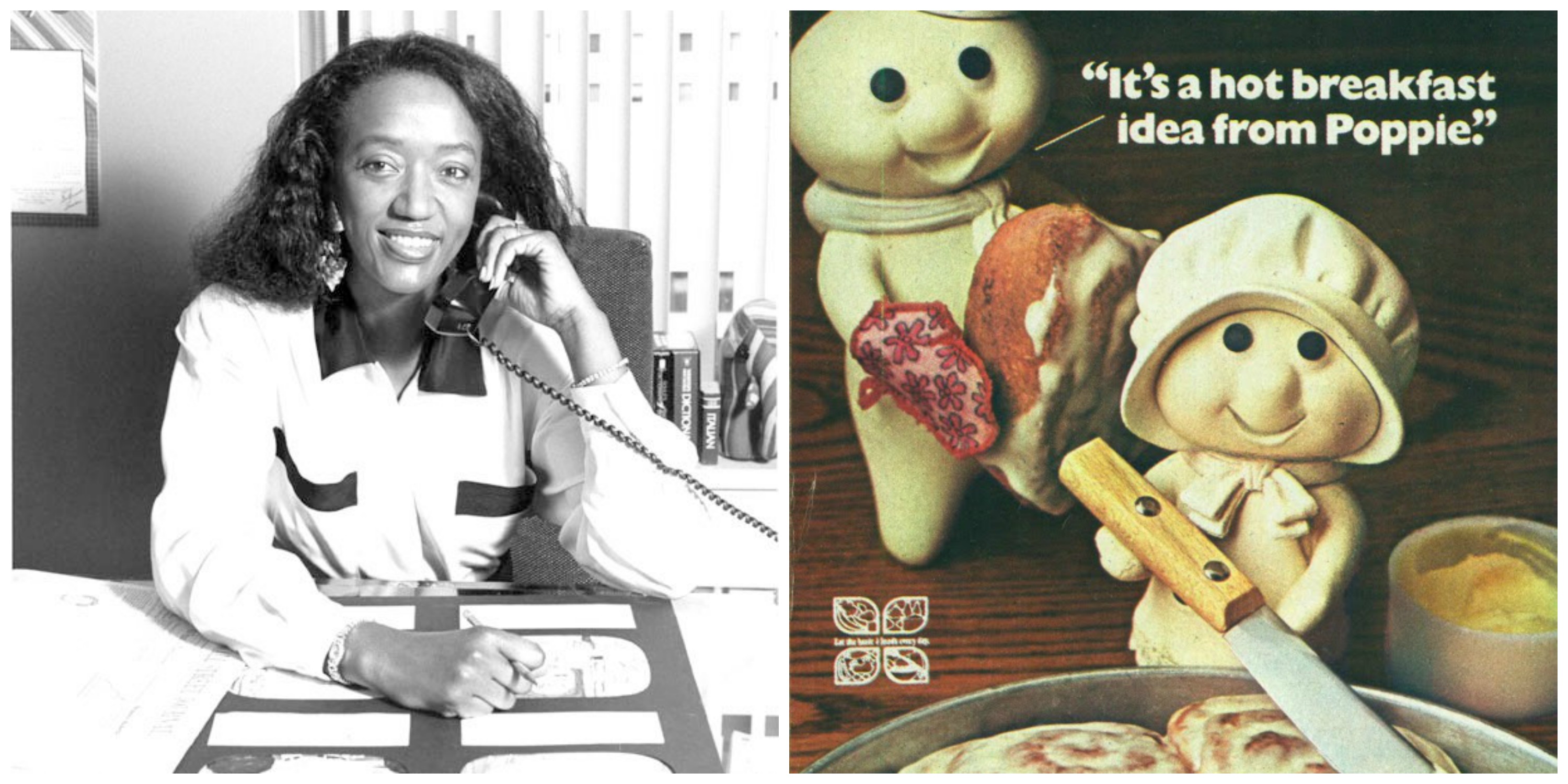 JN: Carol! She was just unbelievable. She would come into the room for meetings with boom boxes. She captivated everyone.
DW: She was so down to earth and the hardest worker. Carol went to school while she was working at Leo for graduate degrees. She was a class act and a straight arrow. Fun to work with and no nonsense — she didn't pull any punches.
Looking back at working at Leo Burnett and the characters…
BW: Advertising was next to show business back then. You could go to Hollywood or be an advertising giant.
SLS: There was a Burnett breakfast every year with a live musical orchestra. It was held in a separate venue with a stage and speakers. Everyone attended and watched as they showcased the TV commercials for the year. You got a bonus check, too. After I experienced my first breakfast, I thought all companies behaved this way!
JN: I got to live my dream. I have no regrets.
JF: It was such a great agency to have work. Burnett was the place to be.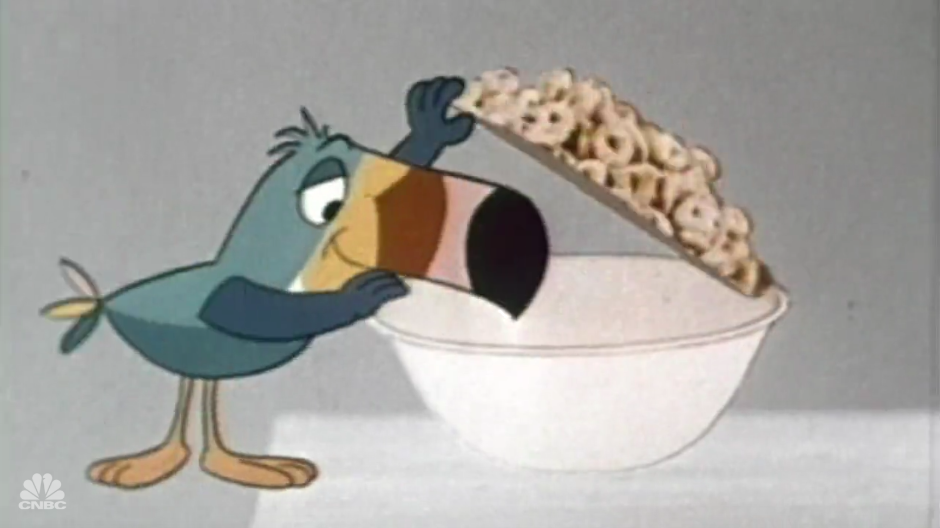 PL: My LB career wrapped up in 2009. At its end, I was the creative director for Froot Loops. I also worked on Pop Tarts, Eggo Waffles, and Keebler. It was a simpler time back then. I miss the 60-second commercials. We could write so much more. We were doing 15 seconds at the end of my career and it's difficult to do a story in that little time.
BW: Characters have principles and a story, one that needs to be relevant to audiences. You have to go into this world and believe it. The constant in advertising is the inherent drama of the product. The character has to sell the product in their own story-like way, or else they're being misused.
BH: When we talk about brand mascots, it's easy to think of the animated characters — like Tony the Tiger and the Green Giant — that represented their brands. But, the Marlboro Man was also a mascot. There will always be room for something or someone to represent the brand. If you can tell a story, the mascot will always be a viable vehicle for building the brand.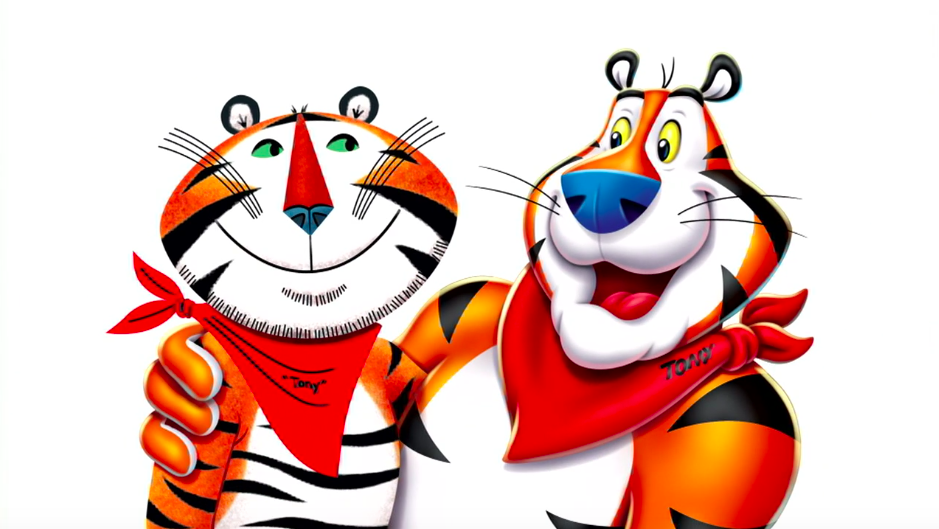 BW: I believe characters have a future.
PL: Characters need great stories to stay alive or else they lose their essence. They're really quite fragile, but they can live in an edgy world if they are true to their selves. If you have a character, you have to really know them and write and be in their shoes. I did origin spots for Toucan Sam so nobody got away from where he came from. Due diligence needs to be done on the characters to keep them from losing a generation.
TB: Every time that thought has ever entered my mind – that the world had moved on and the world was done with critters – I would see a fantastic new critter. The Geico Gecko or Allstate's Mayhem, who is also a critter in his own right! It's eternal. Critters will always be critters because they represent values we hold in our hearts.