Has it really been 35 years since we last saw The Noid?
Not quite! The Domino's antihero brand mascot was first introduced to audiences in 1986 and shelved less than three years later in 1989. Since then, the character's most recent appearance was a cameo in a 2016 Domino's commercial. (Blink and you might have missed The Noid, fully costumed, driving an enthusiastic pizza fan around for a day out.)
There's a lot of chatter as to why The Noid is back. Some speculate that the unprecedented… everything about 2020 is to blame. Did a year as chaotic as 2020 serve as the catalyst for The Noid's return? Because the character is back in Domino's ads to thwart pizza deliveries.
Only this time, The Noid has beef with Nuro that can't be topped.
The Return of The Noid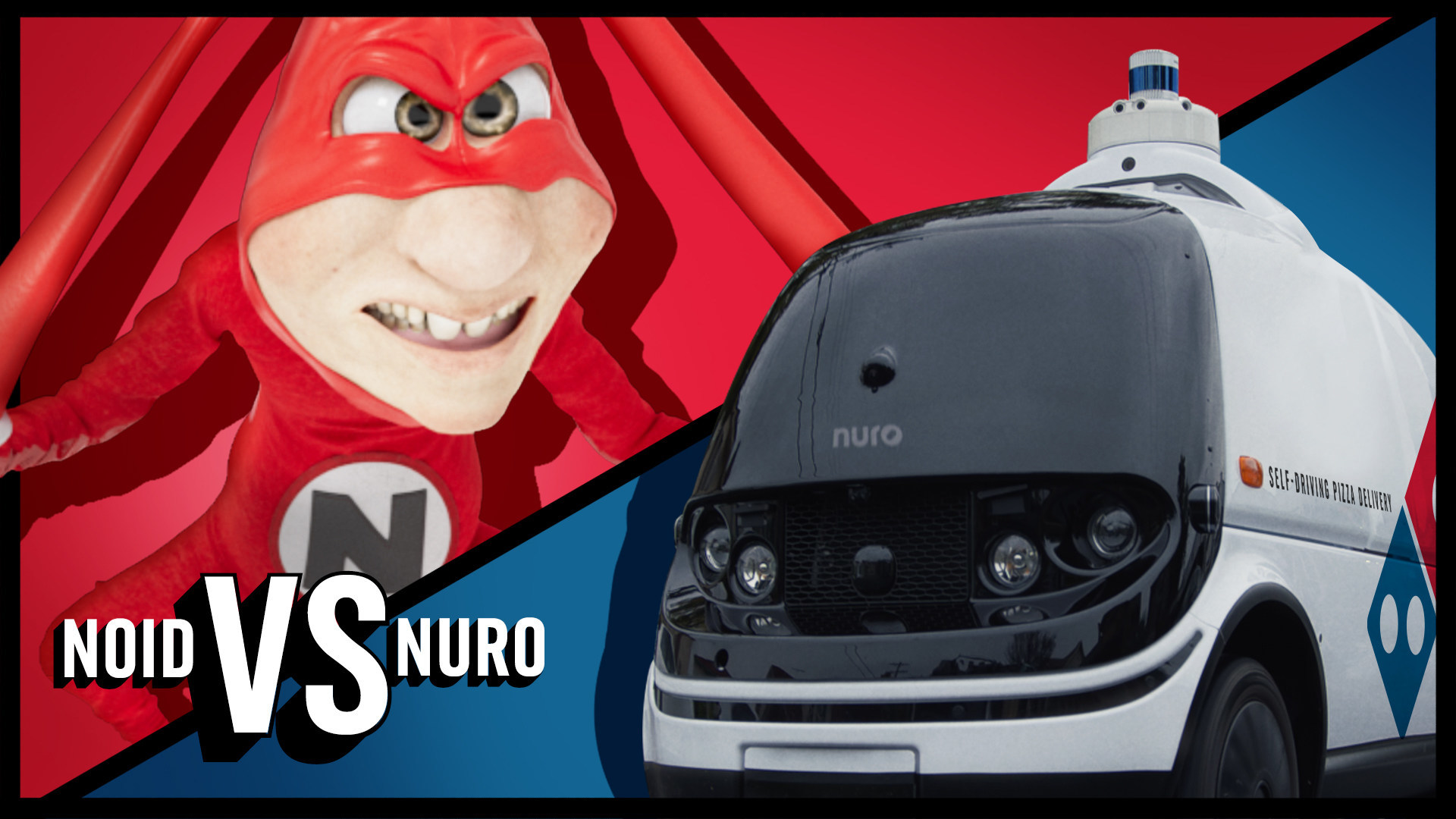 "Return of The Noid," is the latest Domino's commercial from CPB+. In this spot, Domino's reveals that it is testing pizza deliveries with the help of the Nuro R2 robot. This self-driving delivery should ensure a timely arrival — if it wasn't for that pesky Noid!
Kate Trumbull, Domino's Vice President of Advertising, feels "pretty confident" that Noid vs. Nuro ends on a satisfying note.
"The Noid is Domino's oldest and most famous villain, and the pizza delivery testing we're doing with Nuro's autonomous vehicle is exactly the kind of technology innovation that could provoke the Noid to return," says Trumbull. "However, after 35 years of practice in avoiding the Noid, we're pretty confident we know how to defeat it."
The Noid goes out of its way to stop the car. Sawing down a tree, jackhammering bumps into the road, and blowing up a life-size version of The Noid as a traffic distraction are just a few of The Noid's plans to derail the pizza delivery.
However, nothing fazes Nuro. When the pizzas arrive, the Nuro drives off and is able to successfully "Avoid the Noid."
The Noid: Ruining Pizzas Since 1986
In 1986, ad agency Group 243 created The Noid for Domino's Pizza. The Noid, which originated as a Claymation character, was brought to life by animator Will Vinton. (Vinton also famously worked on the California Raisins.) Voiceover actor Pons Maar provided the vocals for, uh, The Noid's unique gibberish-speak.
The Noid's sole purpose as a mascot is to ruin pizzas. However, the twist is that pizza fans can "Avoid The Noid" thanks to Domino's famous 30-minute delivery.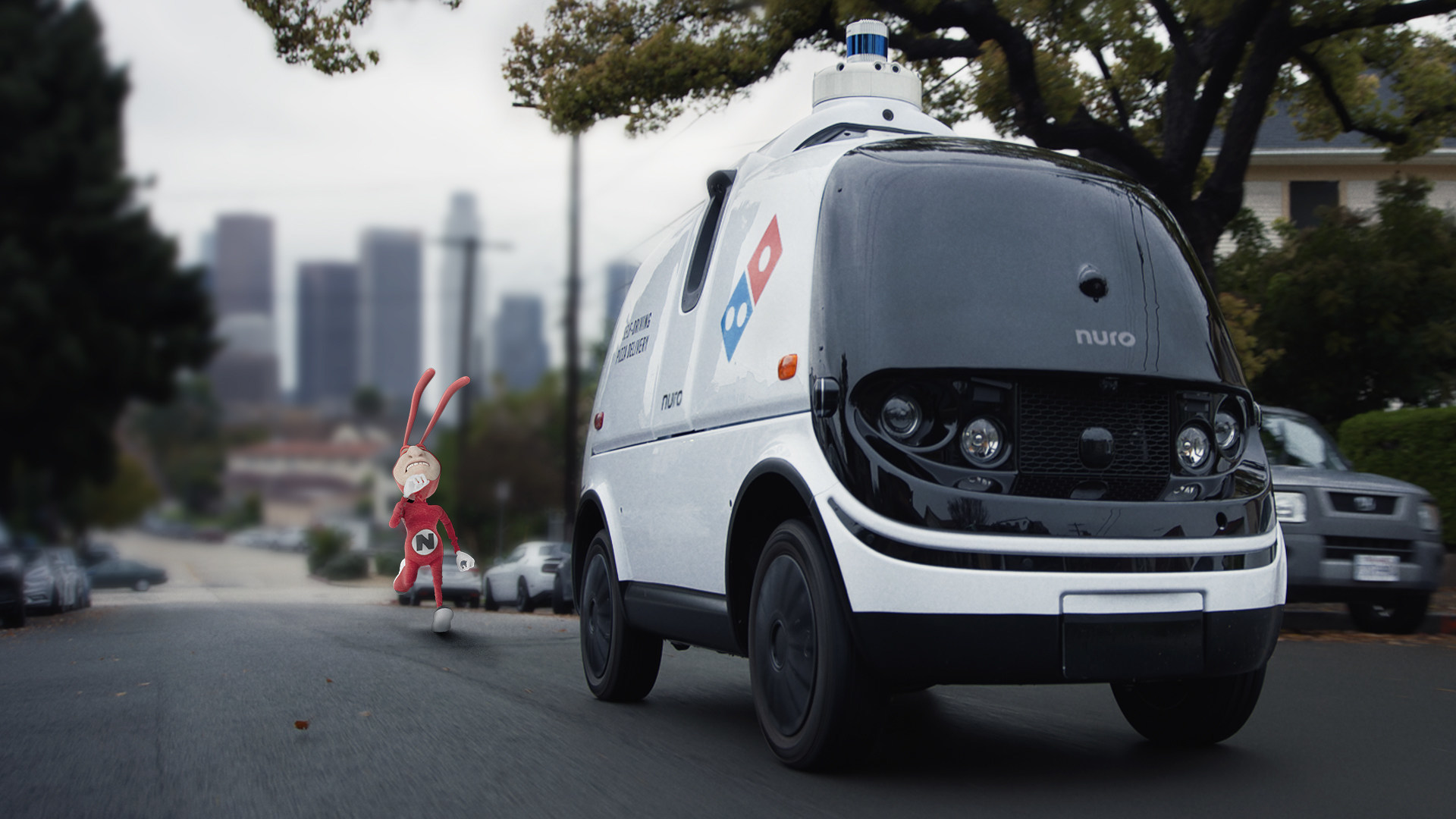 Looks like Nuro got the best of The Noid this time. Hey, a lot has changed in 35 years. It might be time for The Noid to invest in a drone… Return of The Noid 2: Electric Boogaloo, anyone?