Have you ever wondered how Ronald McDonald, beloved McDonald's spokesclown, met and became best friends with Grimace? You may be surprised to learn the two brand mascots have been BFFs since they were babies in buggies together!
"How I Met Grimace"
How did Ronald McDonald first meet Grimace? Ronald shared the story in a 1981 McDonald's commercial ad campaign. The spokesclown recalls that it all happened "a long time ago" when Ronald was a baby — in his very own McBuggy!
Suddenly, Ronald spots a fuzzy purple fellow in a McBuggy. But something's amiss. Unlike Ronald's stationary carriage, this character's pram is rolling down the sidewalk much too fast.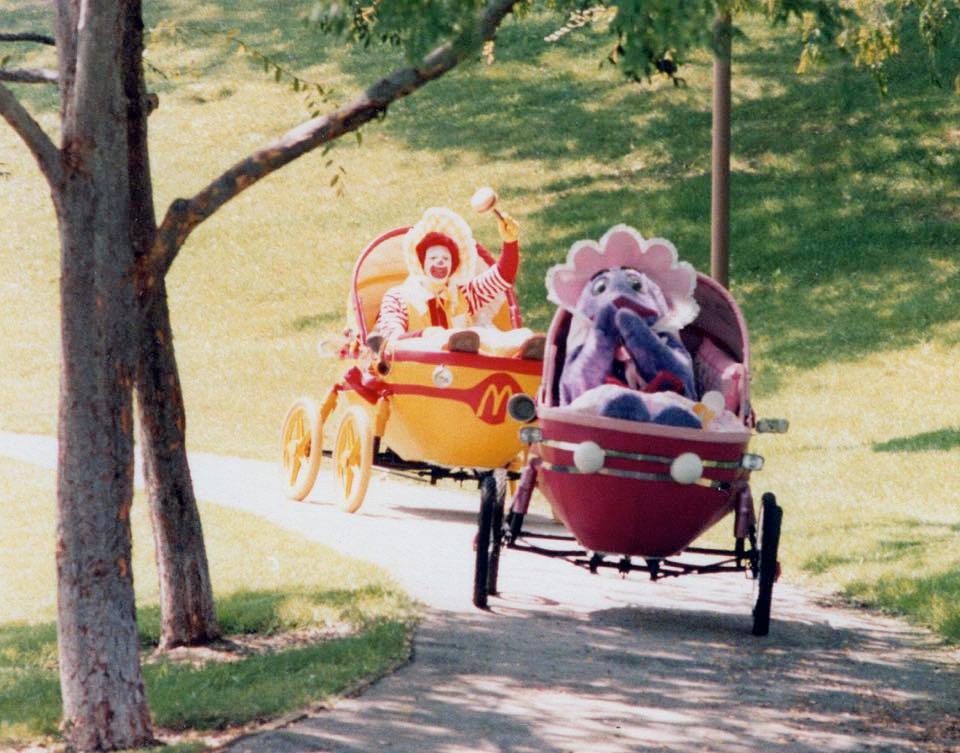 Ronald worries this fellow is out of control. "I'm coming little purple kid!" Ronald calls out, as he gets his McBuggy rocking and rolling. He's on a mission to stop the other McBuggy and save its passenger.
The buggies quickly roll through the neighborhoods and a series of chaotic adventures ensue. A silly situation winds up stopping Ronald from saving Grimace. The McBuggies roll into a shallow lake. Later, they bounce down a flight of stairs. But Ronald has a pretty good idea for how they can stop for a break. He heads the buggies off to McDonald's for lunch.
Grimace's buggy comes to a screeching halt. He doesn't mind stopping for lunch from McDonald's! Side by side in their McBuggy rides, the two characters are ready to enjoy burgers and fries with new friends.
"And that's how I met Grimace!" Ronald exclaims to the kids, as the flashback comes to a close.
"Friends forever!" Grimace agrees, sipping on his favorite order from McDonald's — a milkshake!
Behind the Scenes of How I Met Grimace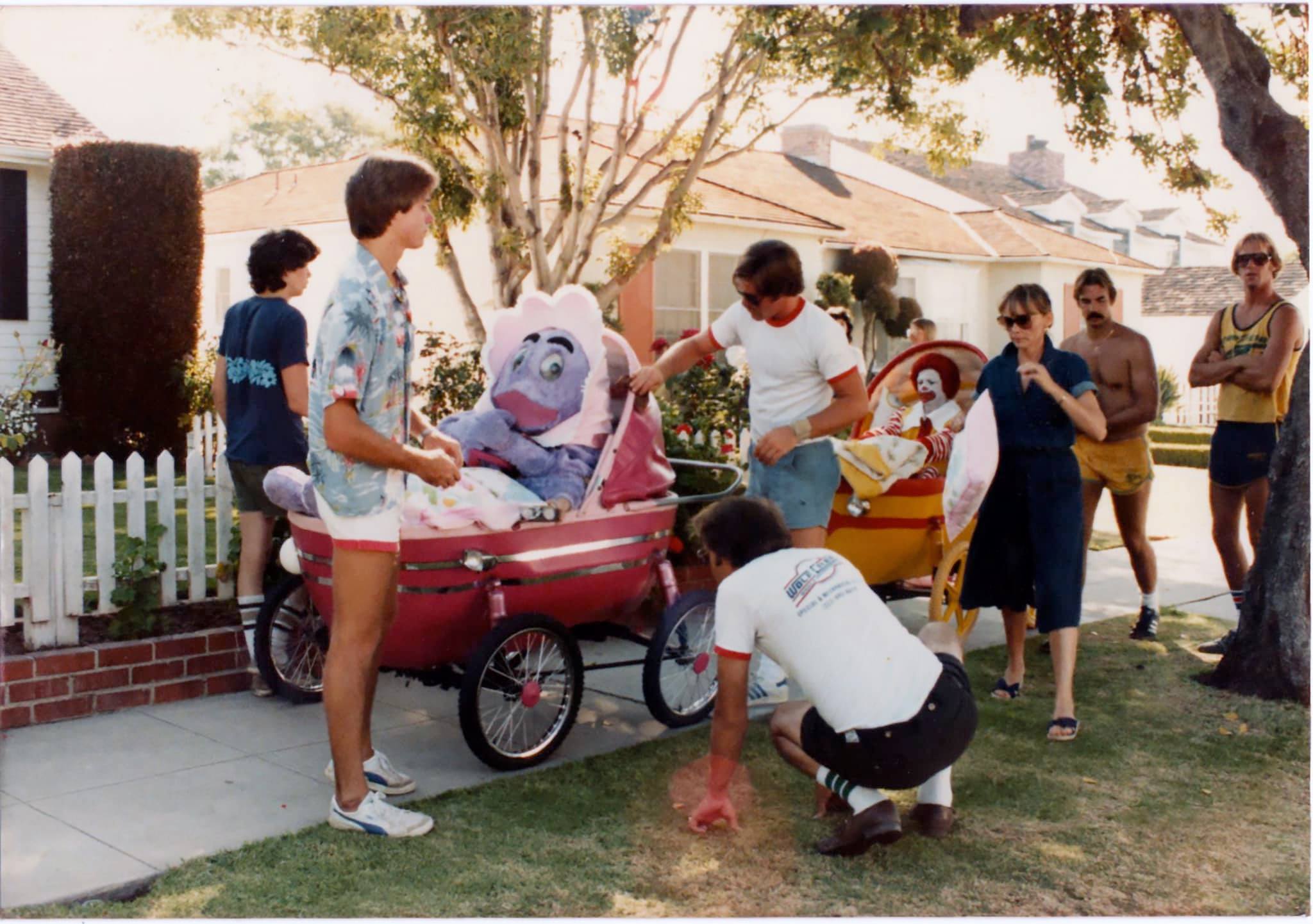 "How I Met Grimace" was written by writer Joel Shinsky. Former Leo Burnett art director Rich Seidelman was the art director for the commercial. Designer Jim Lang did the hand lettering for the commercial's original hand lettered title artwork.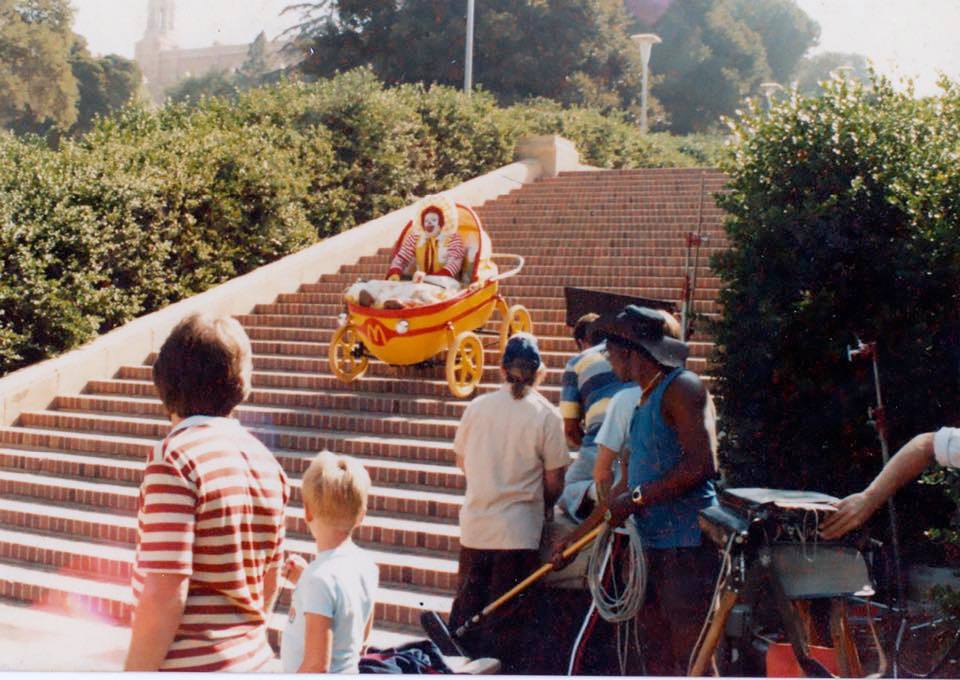 Where exactly does Ronald meet baby Grimace? Seidelman recalls that the commercial was filmed throughout parts of Los Angeles, California in 1981. The McDonald's portable store was set up on location for the end scene. Meanwhile, the stairs that Ronald's McBuggy bounces down were filmed at UCLA.
Ronald and Grimace: Best Brand Mascot Friends!
Did you notice that Grimace in the 1981 commercial looks a little bit different from the Grimace we know today? In 1986, Seidelman assisted in redesigning Grimace for McDonald's. New Grimace costumes and puppets in the "Ronald McDonald and Friends Specification Manual" showed a more youthful and friendlier Grimace.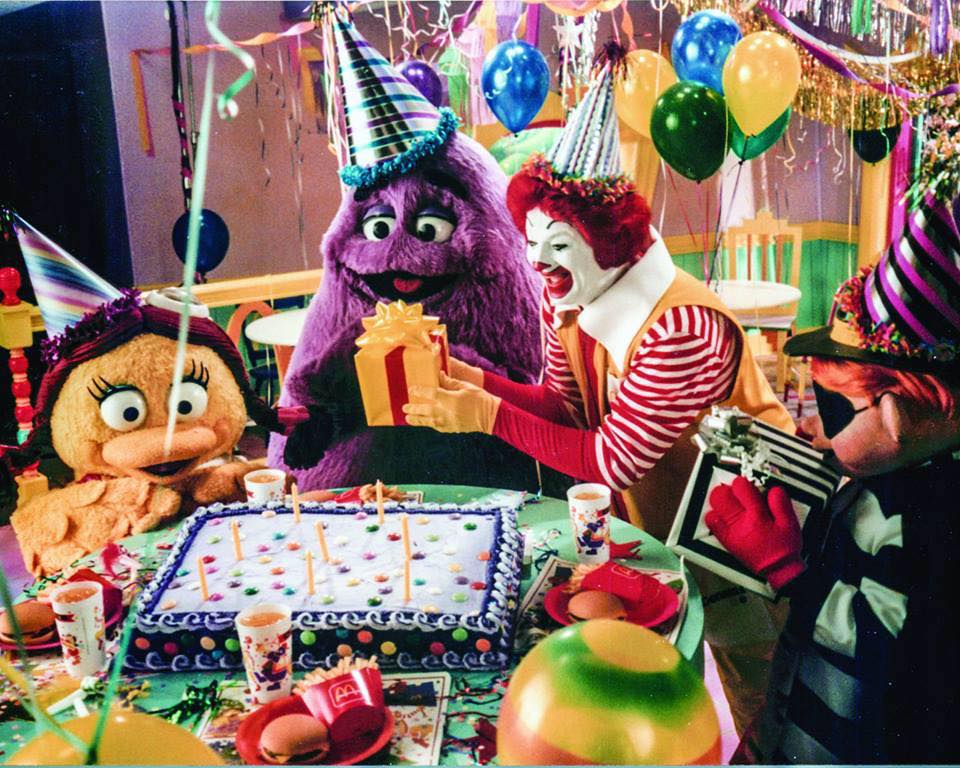 However, what hasn't changed is Grimace's big personality. Grimace can't wait to try out new activities, like rollerskating or dancing, and is always up for joining in the fun. He's naturally optimistic and easily pleased. Grimace has the kind of happiness that is contagious. Everyone in McDonaldland loves him, especially his best friend Ronald — and Grimace looks up to Ronald as the world's ultimate authority on everything. BFFs forever!
Image Credits: Filming in McDonaldland.