If you grew up with Country Life Butter during the 1970s and 1980s, there's a good chance you may remember their four mascots the Country Life Buttermen.
Need a quick jingle to jog your memory?
Oh, we are the lads from Country Life
And you can't put a better bit o' butter on yer knife!
Or maybe you'll remember this jingle:
It's English butter through and through (through and through)!
Tasty, fresh, and creamy too (it's creamy too)!
Oh, you'll never put a better bit of better on yer knife
And so, the toast is Country Life!
Introducing Country Life's Buttermen
Country Life introduced the Buttermen to audiences in 1977. The quartet of characters, molded together in a butter stick, were known for their catchy songs and enthusiasm for enjoying Country Life butter.
In a Country Fayre spot, the foursome sang about some of their favorite ways to enjoy the butter. Each character held up one of the fantastic foods where one can spread and enjoy Country Life butter including fresh bread, corncobs, potatoes, and crumpets.
Return of the Buttermen!
While the original campaign for the Country Life Buttermen ended in 1989, the characters do live on to some extent on Facebook.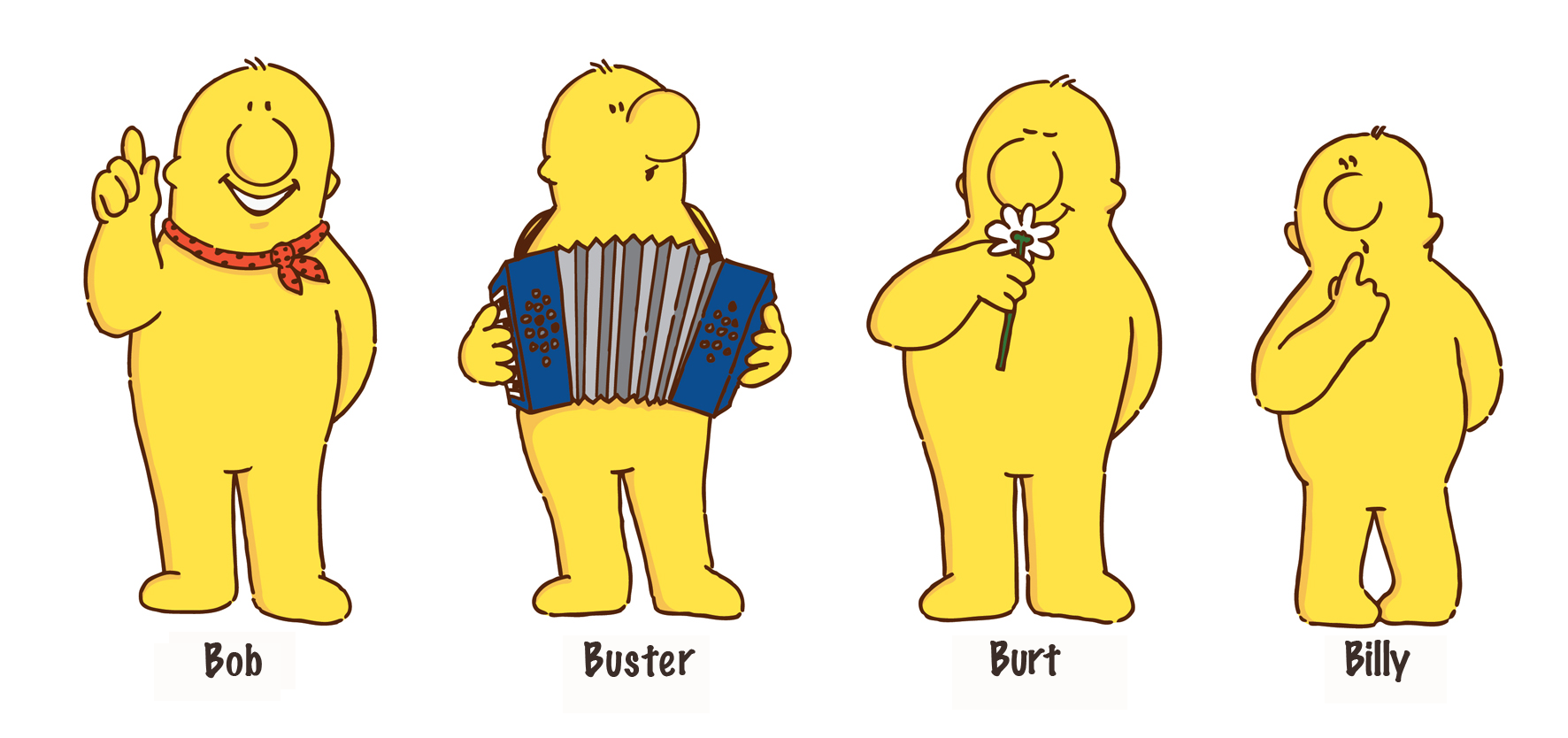 In 2013, one of the original Country Life Buttermen introduced himself to old and new fans alike on the Country Life Facebook page.
Bob, wearing a red scarf around his neck, is the group leader of the Buttermen. The other three Buttermen include Buster, Burt, and Billy. It was official: Bob and the lads had come back to save fans from boring lunches.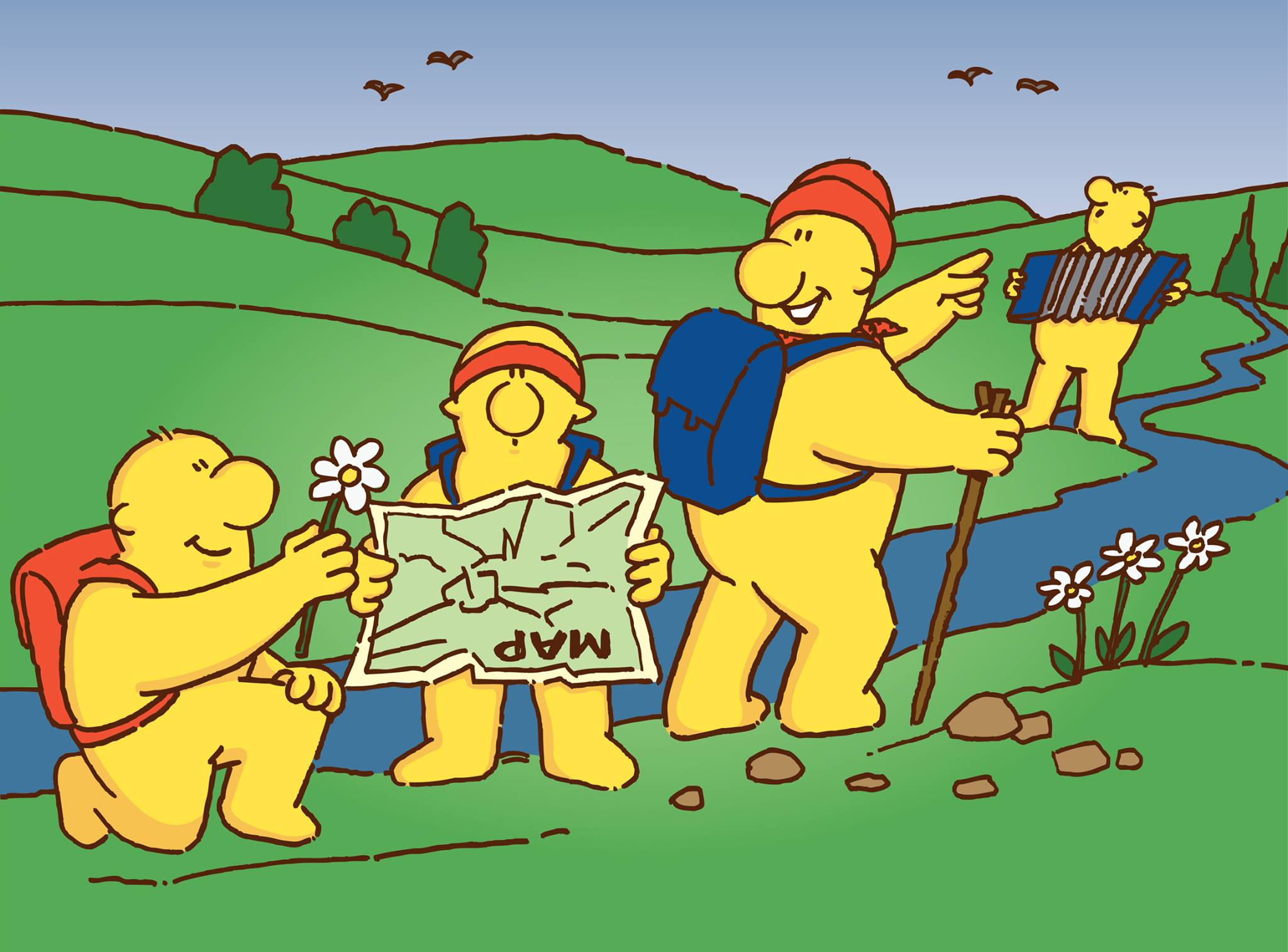 New drawings of the characters were featured on Facebook throughout 2013. Some included the Buttermen enjoying a sandwich lunch together, going for a hike, strolling around town, and bundling up for winter weather.
Despite the new drawings, however, no advertising campaigns were released featuring the Buttermen. Country Life released a Great British Butter campaign starring John Lydon (Johnny Rotten of the Sex Pistols) in 2010. Yet, we never received a spot for the newly named jolly crew.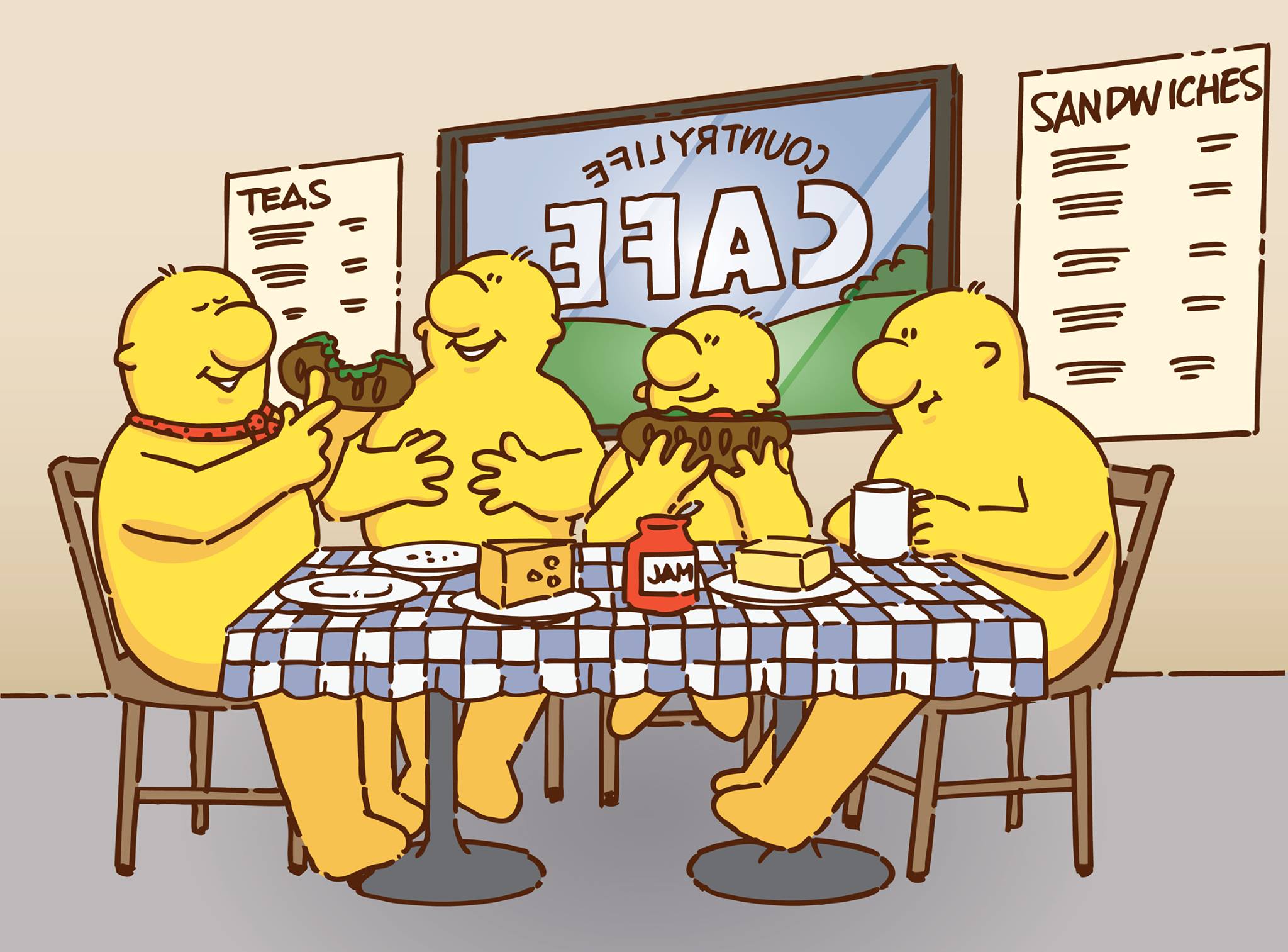 What do you say, Saputo Dairy UK? Shall we bring back a commercial starring the lads in 2021? I think the Country Life Buttermen, and their fans, would respond with a resounding yes!