Before March, and March Madness, wraps up let's review one of our favorite spokesperson switcheroos of the month. How did actress Zooey Deschanel fare filling the shoes of AT&T's Lily as the iconic saleswoman's replacement?
Lily + Zooey
In "Lily + Zooey" from BBDO LA, AT&T's MVP Lily is searching for someone to cover her in-store shifts during March Madness. Within minutes, Lily's reviewing the resume of her fellow celeb doppelgänger Zooey Deschanel.
Zooey, with her signature bangs and quirky charm, does look an awful lot like Lily. The pair can even simultaneously yodel together. But Lily is still seeking a candidate with phone experience — which is kind of a dealbreaker in the wireless industry.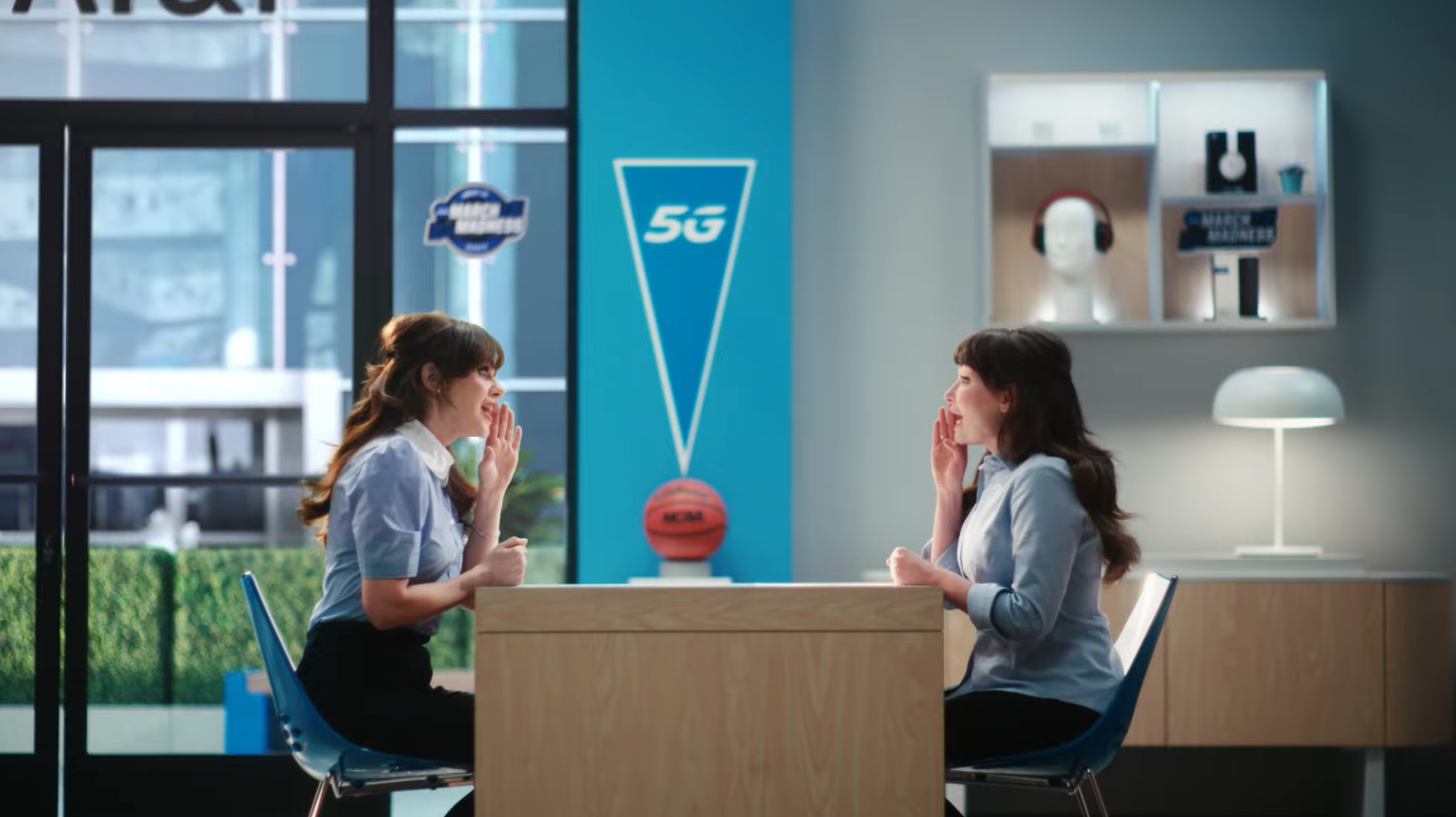 Not to worry! Zooey presents Lily with a crochet knit design that says "5G" on it.
That's close enough for a stand-in. Lily hires Zooey on the spot.
Zooey Covers for Lily
So, how did Zooey fare as Lily's stand-in spokeswoman replacement? In the follow-up spot, "Zooey Covers for Lily," Zooey introduces herself as "Lily" to an in-store customer clad in the same ensemble Lily wears with a Lily name tag. She also lets the customer know that they can trade in their old Galaxy phone — any year, any condition — for a new Samsung Galaxy S22.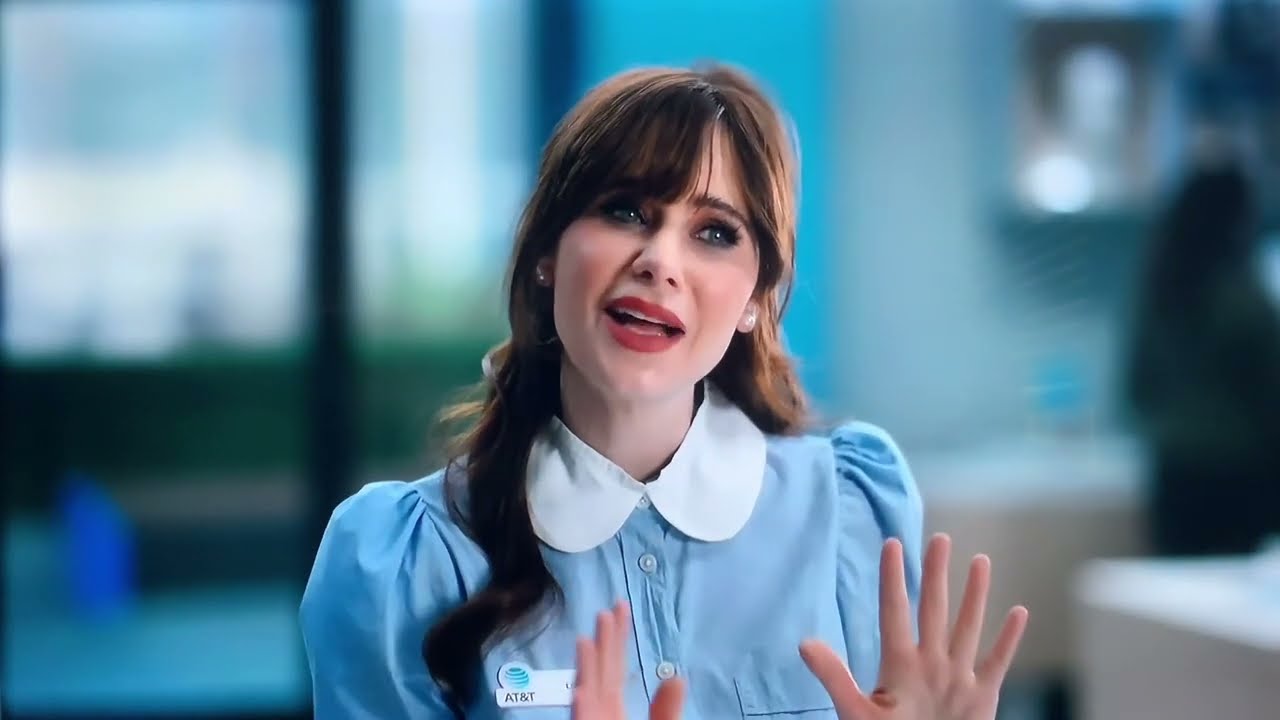 The customer, however, isn't quite sold on the offer yet. He wants to know where the real Lily is.
Meanwhile, a TV screen in the background reveals the real Lily is enjoying her best life at March Madness.
Zooey — I mean, Lily — quickly turns the TV off.
"I'm the AT&T's 'Lily,'" Zooey insists, using quotation marks with her hands.
"That's a name tag," the customer deadpans before calling out "Lily!" across the room in the hopes of finding the real Lily.
Making an IRL Lily swap, as it turns out, isn't as easy as AT&T makes it to swap out smartphones.
As a side note, the full commercial isn't uploaded on the official AT&T YouTube page. You can watch it on iSpot.tv. Happy March Madness — and welcome back, Lily!