It has been a few years since we last saw our buddies Ernie and the Keebler Elves outside the Keebler Hollow Tree. Where are they these days? As it turns out, Ernie and the Elves are on a mission to make this summer a lot more magical — and delicious!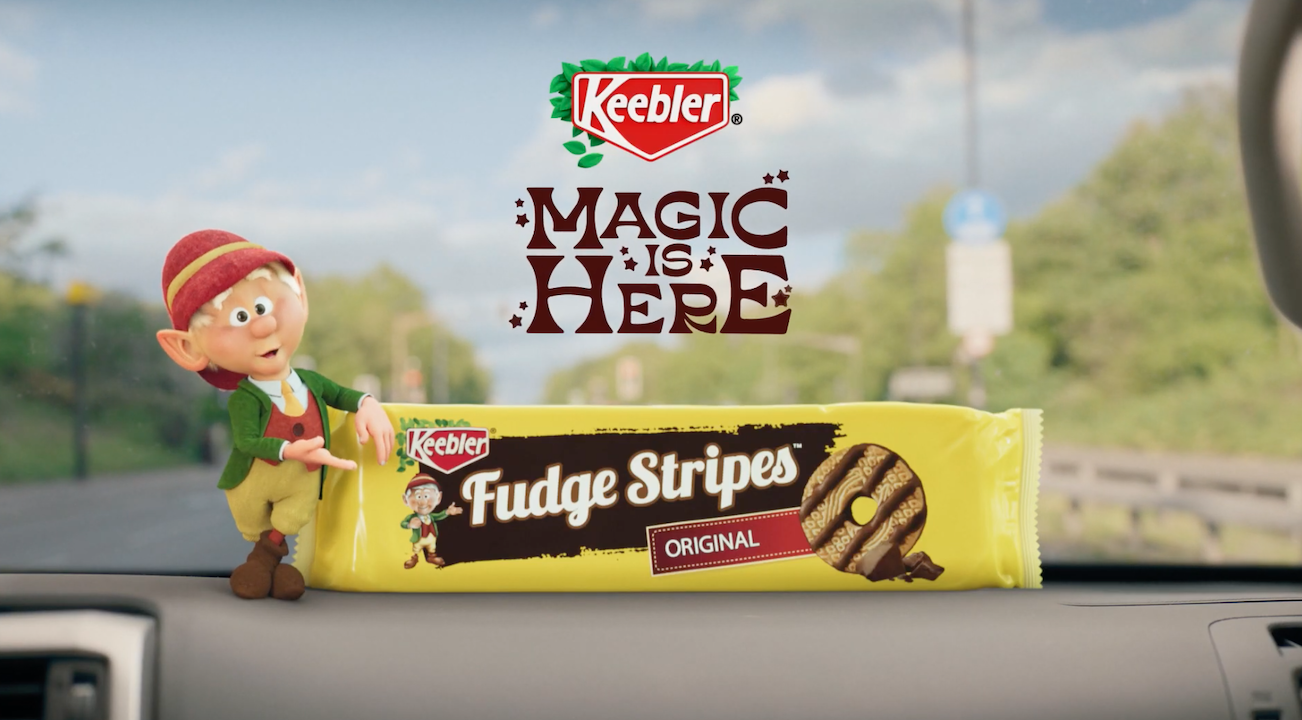 Keebler's new "Magic Is Here" campaign gives Ernie and the Keebler Elves the chance to hit the road. This summer, they're bringing magic to family bonding moments in several new commercials.
"Today, the world needs magic more than ever which is why we're thrilled to have Ernie and his Elves bring families together through our Magic Is Here campaign," said Alicia Mosley, Vice President of Marketing at Keebler. "It brings us joy that we're able to surprise and delight families with a little bit of magic and we can't wait to see what memories they create together."
"Road Trip"
"Road Trip" kicks off at a familiar setting all families inevitably wind up in — a congested freeway.
One family is stuck in traffic. The kids are bickering, and the parents are losing patience they'll arrive to their destination in time. As dad begins to say "Ahhhh f-" out of frustration, we suddenly hear Ernie pipe up "Fudge?"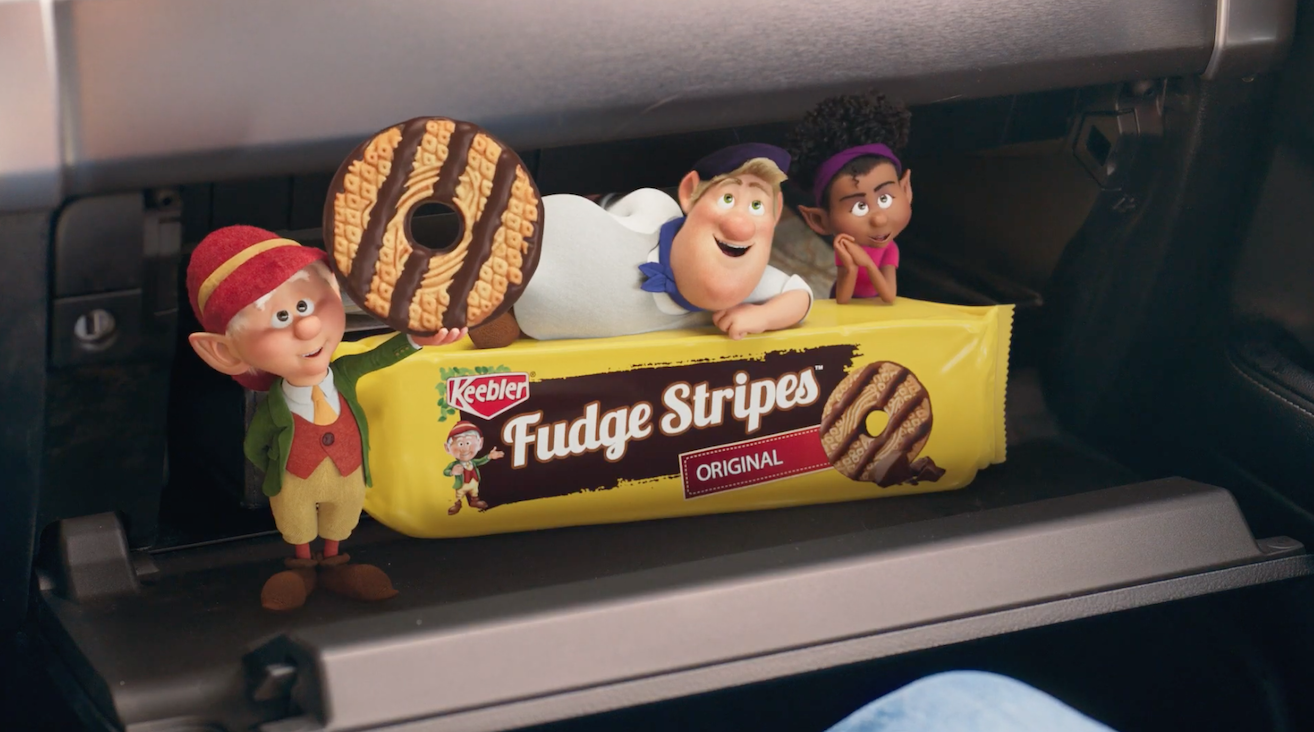 Nice save! In the glove compartment is Ernie Keebler and the Keebler Elves with a sleeve of Keebler Fudge Stripes cookies.
Poof! The cookies make everyone in the car happy campers. Mom does have one question for the Elves. How long have they been inside the glove compartment? Ernie, flustered, replies, "Since… Albuquerque?"
By the end of the commercial, Keebler truly delivers on its magical promise as the traffic jam clears up and the family is back on the road again.
"Bus Stop"
A mom and daughter try to chase down a public bus, but it's too late. They missed the bus.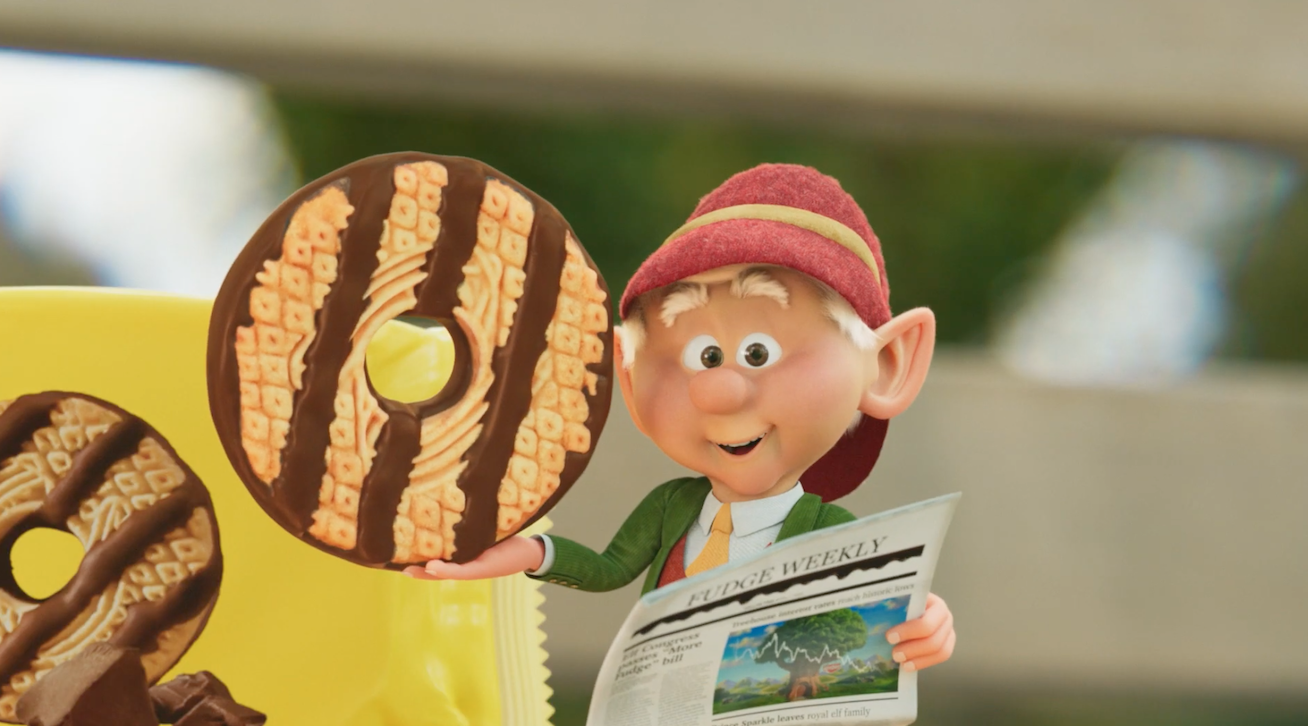 Mom starts to say "Ahhh, f‑" and Ernie neatly swoops in to say "Fudge?"
The Keebler Elves are hanging out at the bus stop with a package of Fudge Stripes. They pass the cookies over and suddenly everyone is back in good spirits.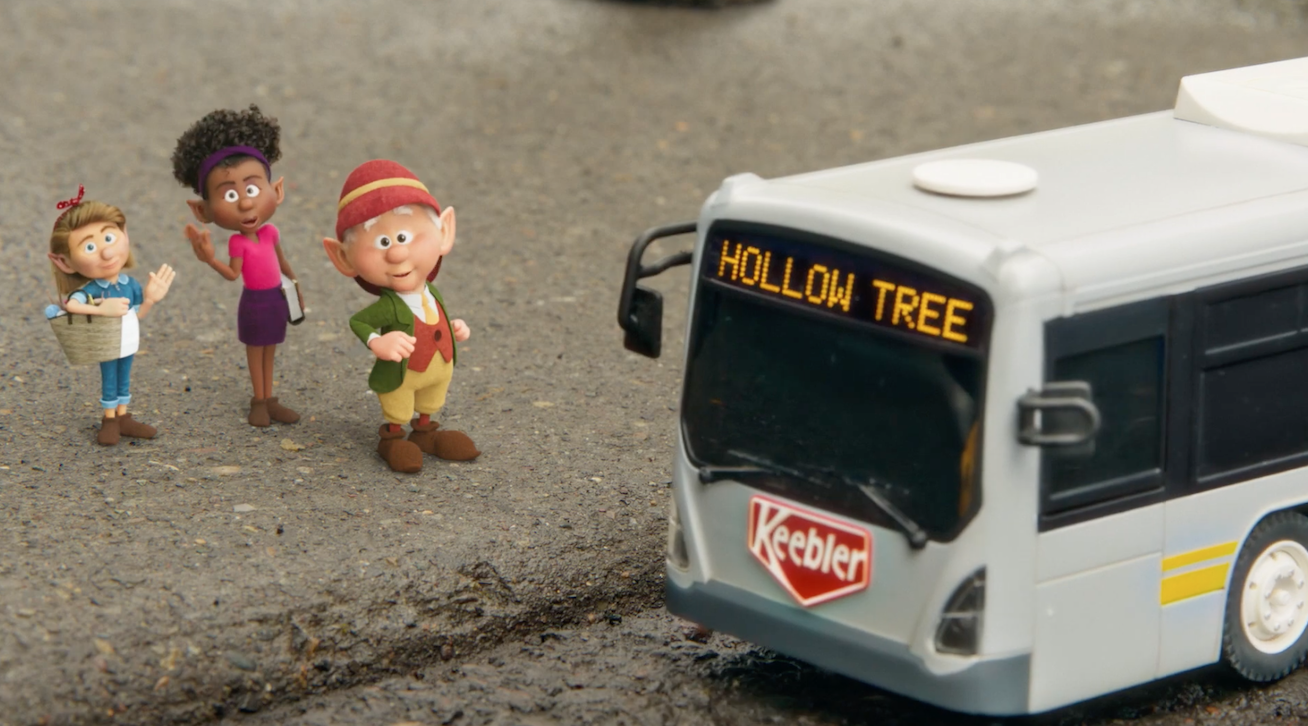 Hey, wait! Why would the Keebler Elves be waiting at a bus stop? The next shot is of an elf-shaped bus heading to the "Hollow Tree." It was already wonderful enough seeing Ernie and the Elves in our world, but add in a miniature bus commuting to the Hollow Tree and it can make anyone a believer in magic.