If you follow Carvel on social media platforms like their Facebook and Instagram accounts, you might have noticed the beloved ice cream brand's mascots Fudgie the Whale and Cookie Puss are seeking a third brand mascot bestie.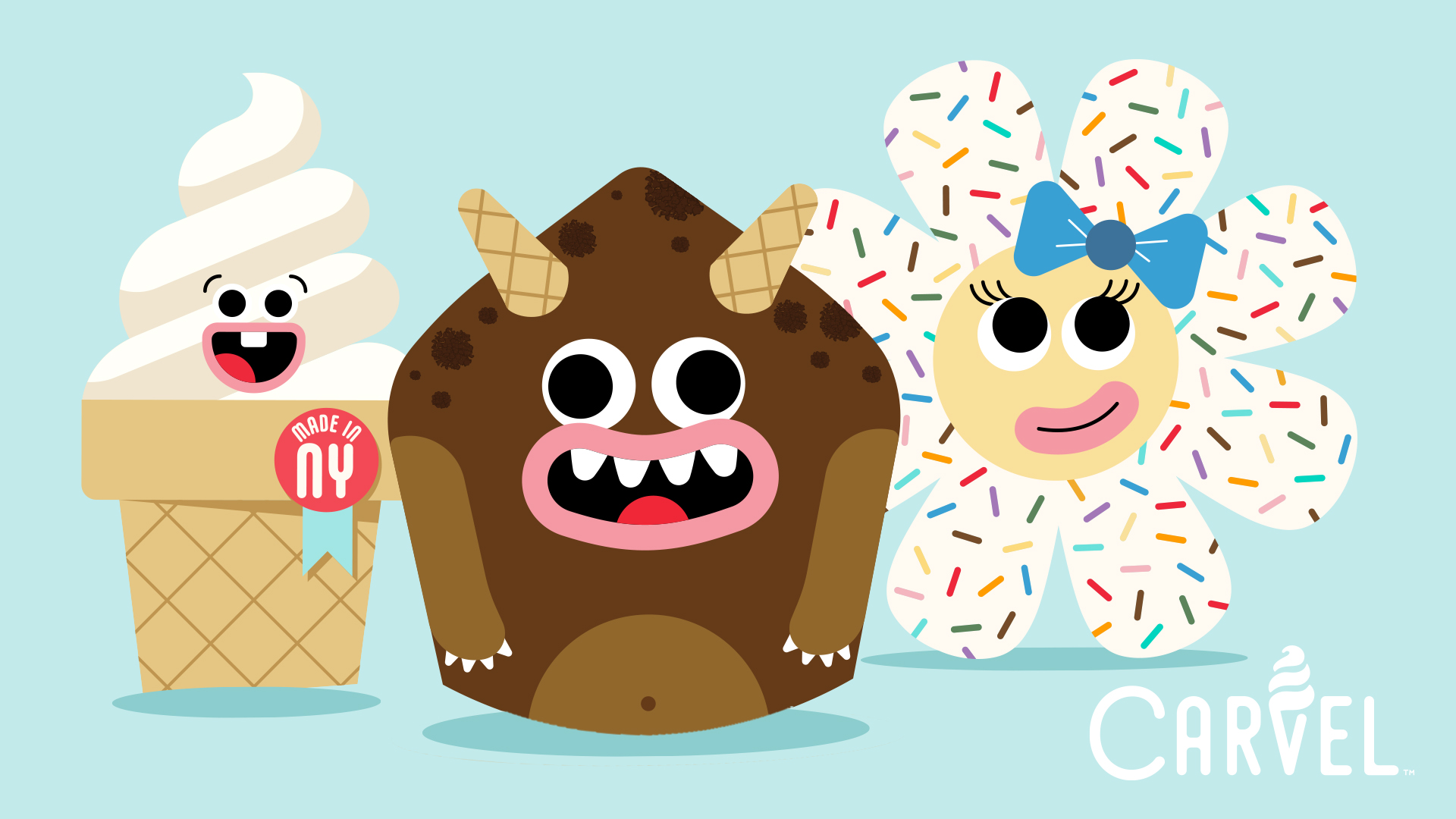 How can fans help Carvel induct a new mascot into their roster? It's easy as can be! Meet the three contestants currently nominated and cast your vote for the next member of the Carvel family tree.
Meet the Contestants!
We have three extra special contestants nominated with plenty of that signature Carvel goodness in each one. Plus, they're all resident New Yorkers lest anyone worry we're straying too far from the brand's home base. Let's meet them!
Sunny Sprinkles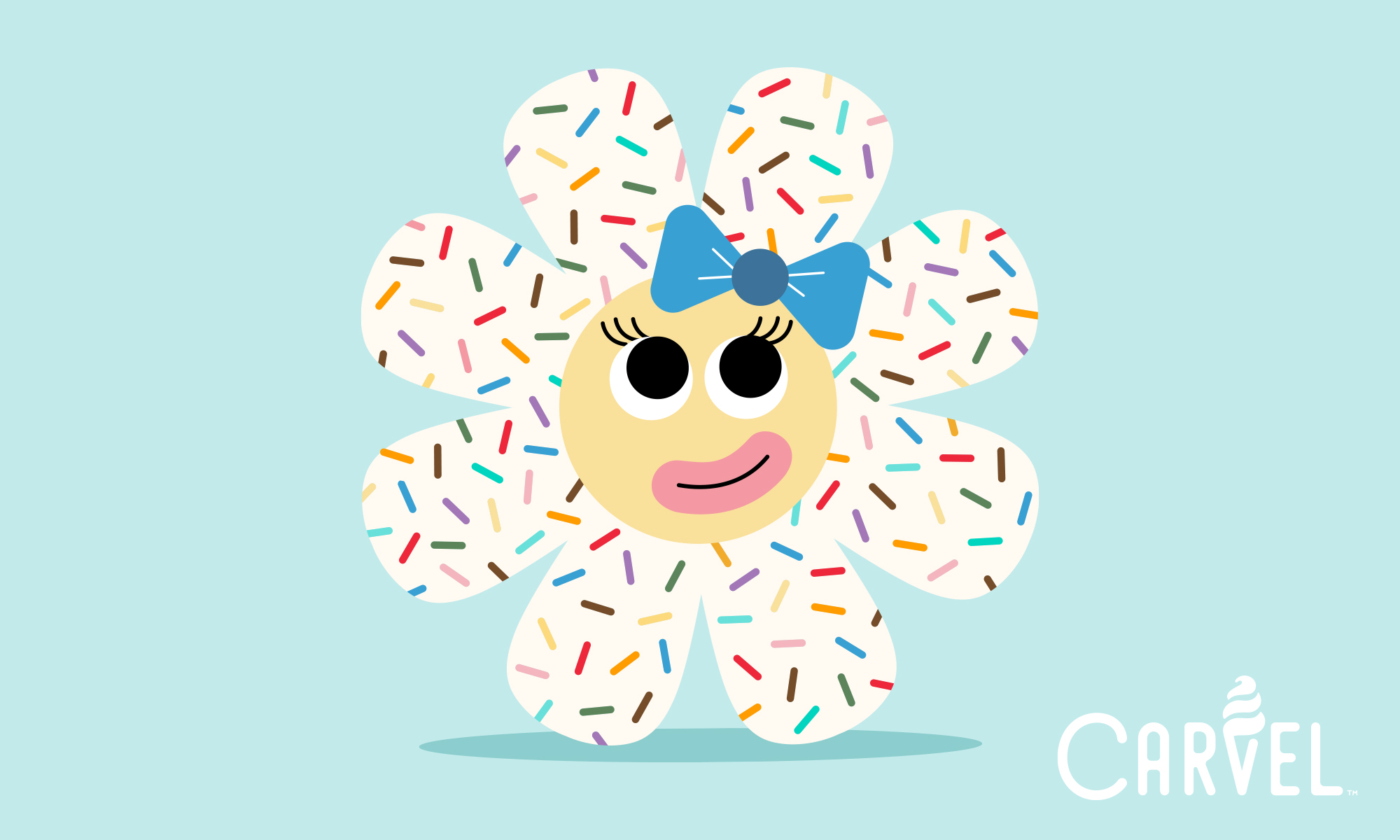 With a blue bow upon her petal and a big grin, Sunny is described as a flower on a mission to spread positivity, compliments, and sprinkles across the world. Or, the world as it stretches from Central Park to the Brooklyn Bridge.
A "sprinkle" of confidence and yumminess allows Sunny Sprinkles to go the distance. Watch out for her popping up at parties offering colorful praise with her sprinkle-coated petals and shining bright and blooming pure joy for all to see.
Coney Carl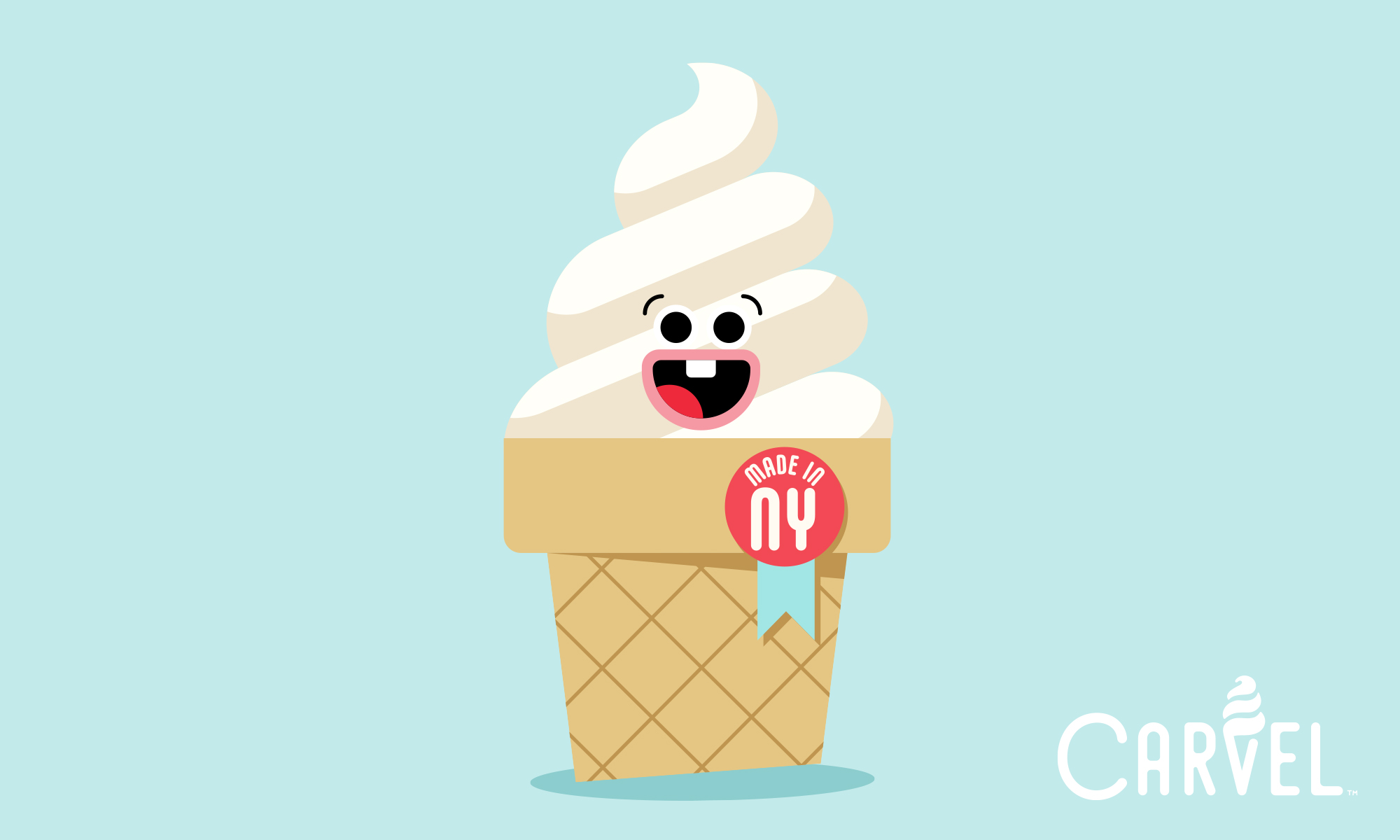 Described as a national treasure, Carl's soft serve self makes history just like the great NYC landmarks do every day. He's got a valiant vanilla smile and a heart so soft it flows sweetness at every turn.
For the folks new to the Carvel brand, Coney Carl is a key part of Carvel history. When founder Tom Carvel's ice cream truck broke down in 1934, it was Carl who suggested Tom turn the melting ice cream into America's Original Soft Serve. The rest is ice cream history.
Crunchie Munchie Monster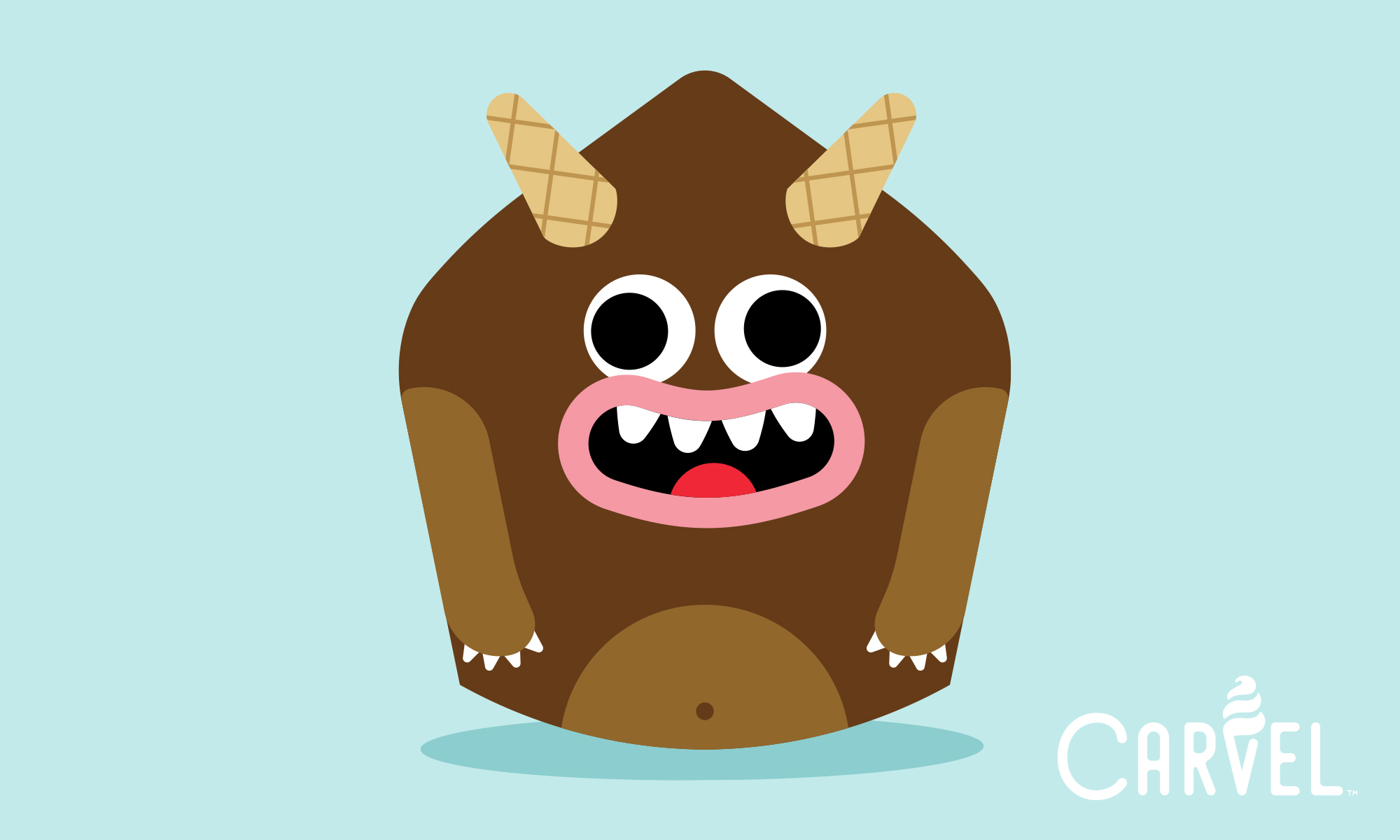 Talk about a tasty name to say out loud! Crunchie Munchie Monster is no mascot to be afraid of. He's a misunderstood mutant who became discombobulated when his Flying saucer was sucked into a black donut hole eons ago. This time warp magically transported Crunchie Munchie Monster to a Carvel on 48th in Manhattan where he looked like a misshapen heap of chocolate with a toothy grin.
Never judge a Carvel creation by its crunchies! What most people don't know is the many pieces of Crunchie Munchie Monster crumbled apart and came back together sweeter and softer than ever.
How Can I Vote?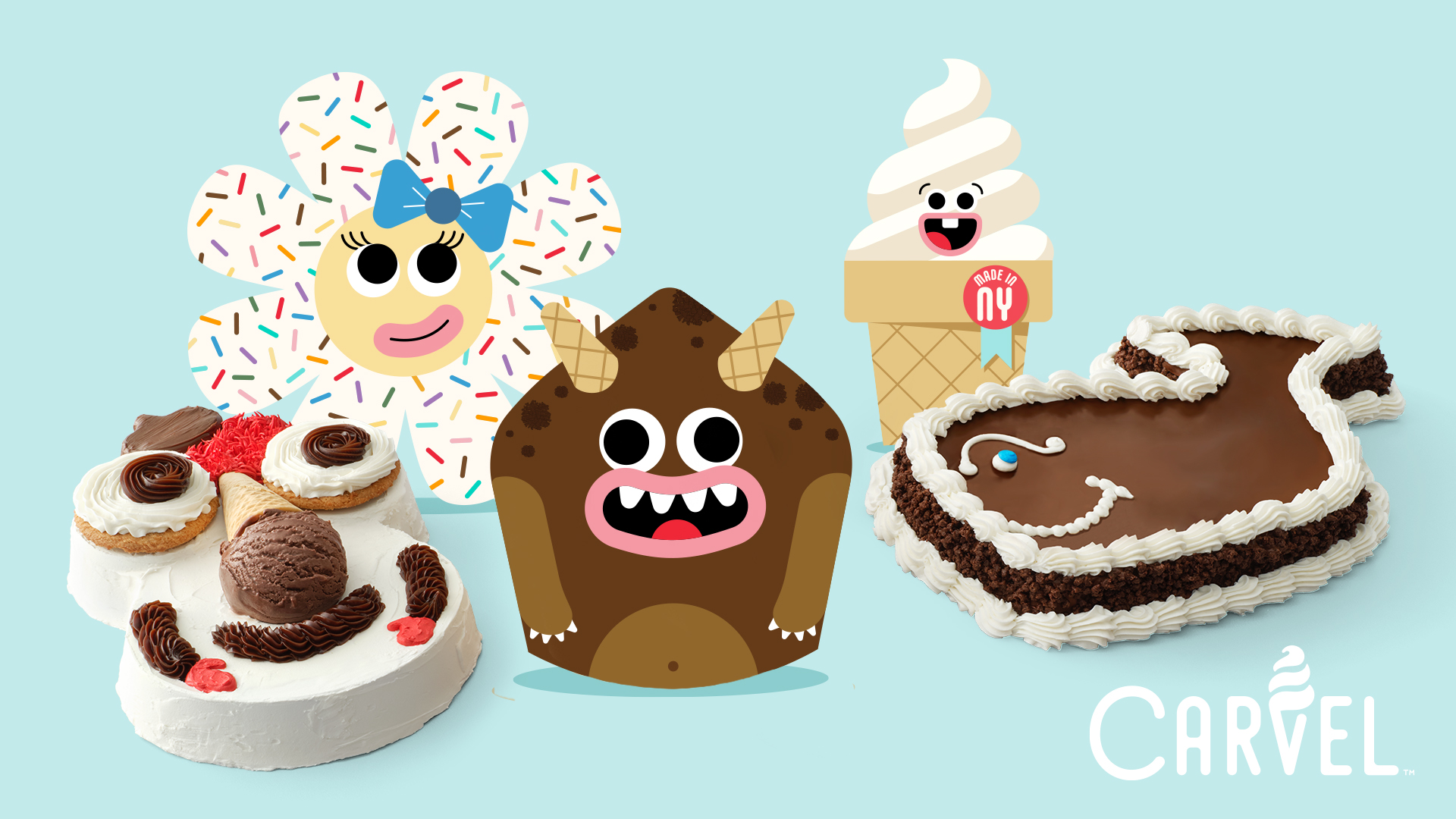 Did you see a character you think will fit perfectly in with Fudgie and Cookie Puss as their new mascot BFF? Vote now at vote.carveloriginalsoftserve.com. You can rock the vote on your desktop or on your phone or by clicking the links available in the bios on Carvel's social media pages.
Voting is open now through June 25th. Watch this space to see who wins and good luck to Sunny Sprinkles, Coney Carl, and Crunchie Munchie Monster!