The FIFA Women's World Cup Australia and New Zealand 2023 officially kicks off on July 20, 2023. Who's the mascot? It's Tazuni, a fun, football-loving teenage penguin! As a representative of the host region, Tazuni plans to bring the excitement of the tournament and inspire a new generation of fans.
All About Tazuni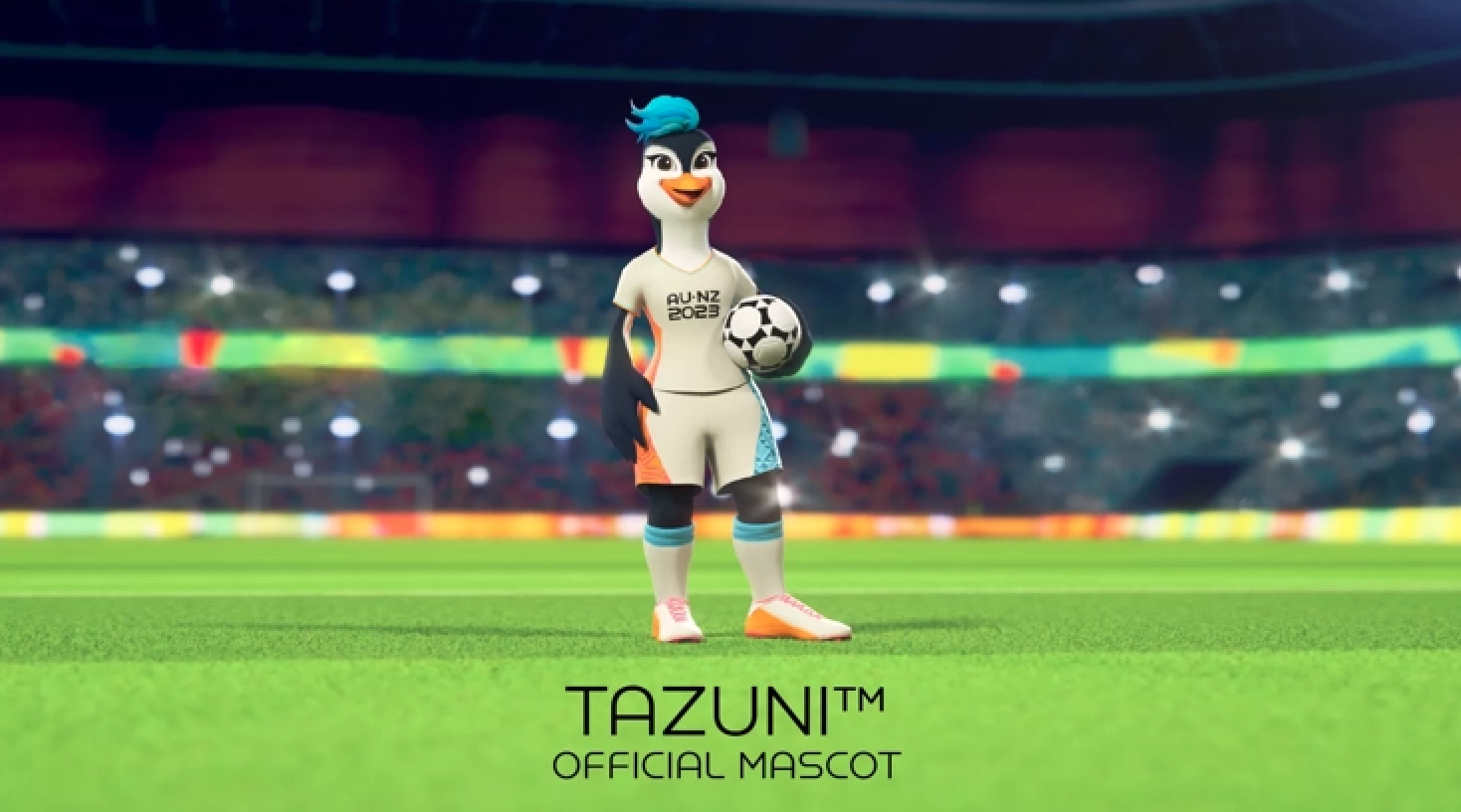 Tazuni is a 15-year-old penguin who is based on the Eudyptula minor species endemic to Aotearoa New Zealand and Australia. She has a signature tuft of blue hair, allowing her to stand out from the crowd, and plays in midfield. The name "Tazuni" is a fusion of her home in the Tasman Sea and the word "unity," a key value of the event.
She is confident.
She is stylish.
She is Tazuni.

With a name coming from a mix of Tasman Sea, where she was born, and Unity, this 15-year-old is ready to capture the spirit of an event that will go #BeyondGreatness! ✨ pic.twitter.com/TMIpeAL3LL

— FIFA Women's World Cup (@FIFAWWC) October 18, 2022
A video posted on Twitter reveals Tazuni's origin story behind her love of football. A group of kids playing football on the beach asked Tazuni to join in and she's been playing the game ever since. According to the FIFA website, Tazuni made her football dreams come true one evening when she gazed up into the sky to see fireworks exploding overhead from a nearby stadium. The kids she was playing football with on the beach gave her a personalized football kit and she heads into the stadium to showcase her talents with the world.
"Tazuni stands for everything which makes the Women's World Cup unique, and her story will resonate with millions of young fans around the world," said FIFA Secretary General Fatma Samoura. "We look forward to her playing a starring role in the tournament and helping to inspire the next generation as we continue to take women's football and the FIFA Women's World Cup Beyond Greatness."
Keep your eyes peeled for Tazuni during the Women's World Cup! She will be appearing on official tournament merchandise, social media platforms, and making in real life appearances at community activities ahead of the games.