As Advertising Week kicked off #AWNewYork on Monday September 23, 2019 and inducted new brand mascots into the Madison Avenue Walk of Fame, it was also a very special day for another character. The first lady of fruit, Miss Chiquita of Chiquita banana fame, celebrated her 75th anniversary.
From getting a makeover to winning the PopIcon International Achievement Award, Miss Chiquita will always be appeeling to banana fans! Let's take a look back at the icon's milestones.
Miss Chiquita's 1944 Debut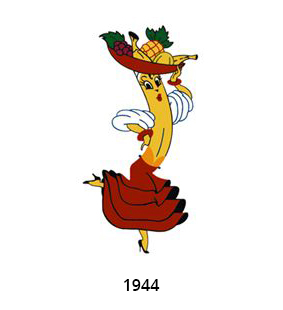 Did you know that early Chiquita commercials featured Miss Chiquita as an animated banana? That's right! In 1944, cartoonist Dik Browne drew Miss Chiquita for the United Fruit Company (now known as Chiquita Brands International).
Miss Chiquita's look was full of personality from day one. She wore a hat full of fruit and a skirt that swayed back and forth. The character sang fun jingles about how bananas ripen and where consumers can add ripe bananas for delicious flavor, like pies. Miss Chiquita was also quick to advise against sticking bananas in refrigerators. This is because bananas naturally ripen in tropical climates.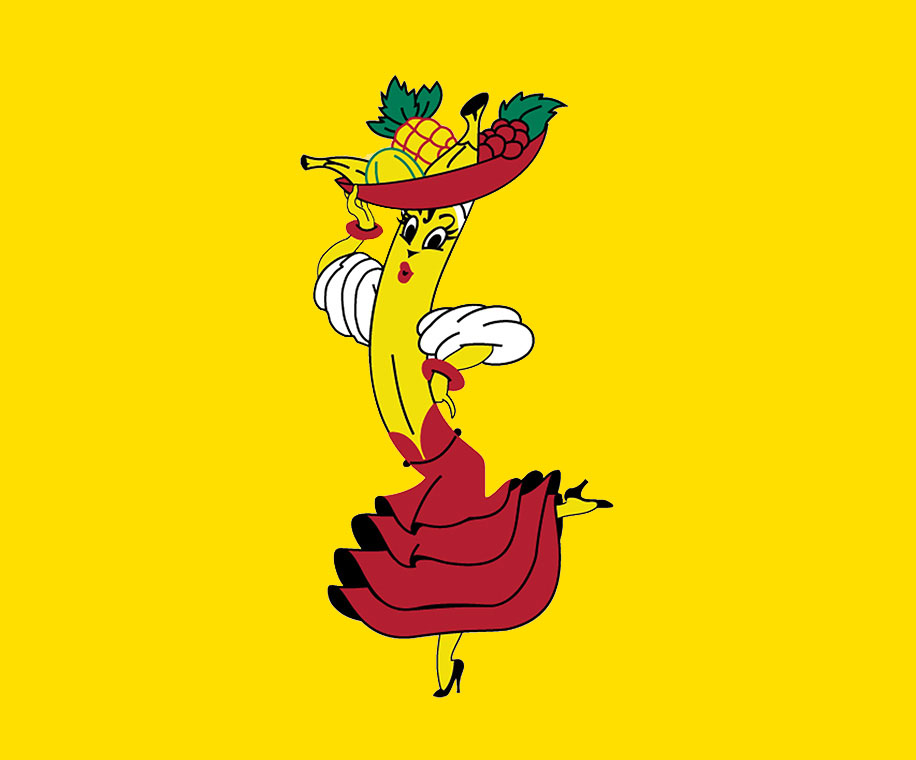 By the end of World War II, consumers were bananas for Miss Chiquita. After all, she was a walking encyclopedia for Chiquita and knew bananas better than anyone! Her catchy commercial was also a hit with fans, playing 376 times a day on U.S. radio stations at its peak. Stickers bearing Miss Chiquita's likeness were added to Chiquita banana bunches in 1963. This allowed consumers to quickly find Chiquita bananas, and the stickers may still be found on Chiquita bananas today.
Miss Chiquita Gets A Makeover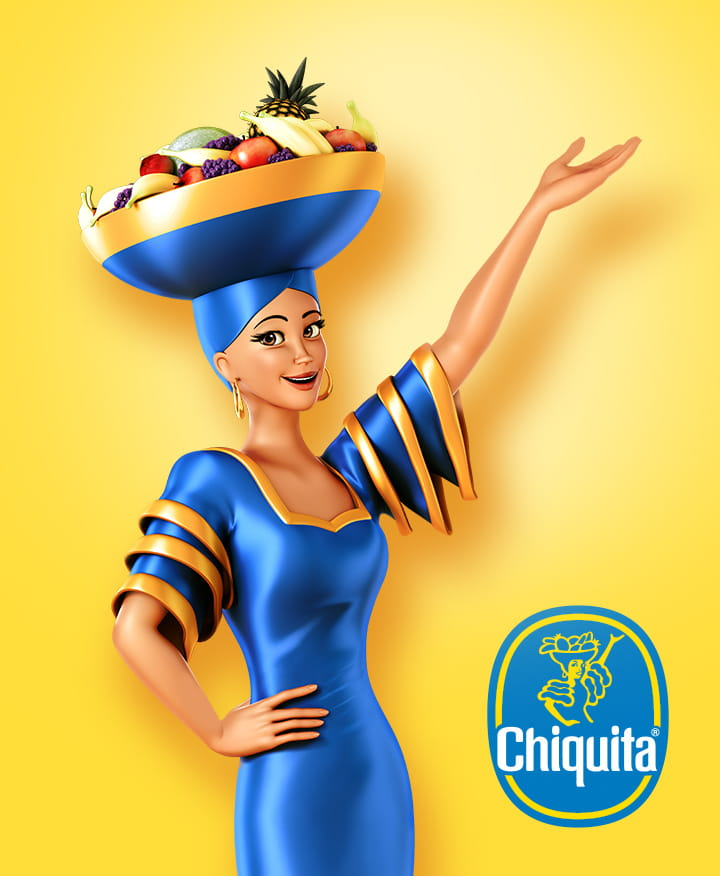 In 1987, Miss Chiquita transformed from an animated banana into becoming a woman. Oscar Grillo, creator of The Pink Panther and renowned artist, was at the forefront of Miss Chiquita's makeover. She is now a vibrant Latin woman in a bright blue dress.
However, one part of her look hasn't changed at all. It's her hat! Miss Chiquita still wears her signature fruit-filled hat from her early years in advertising.
Miss Chiquita's Vital Role In The Banana Industry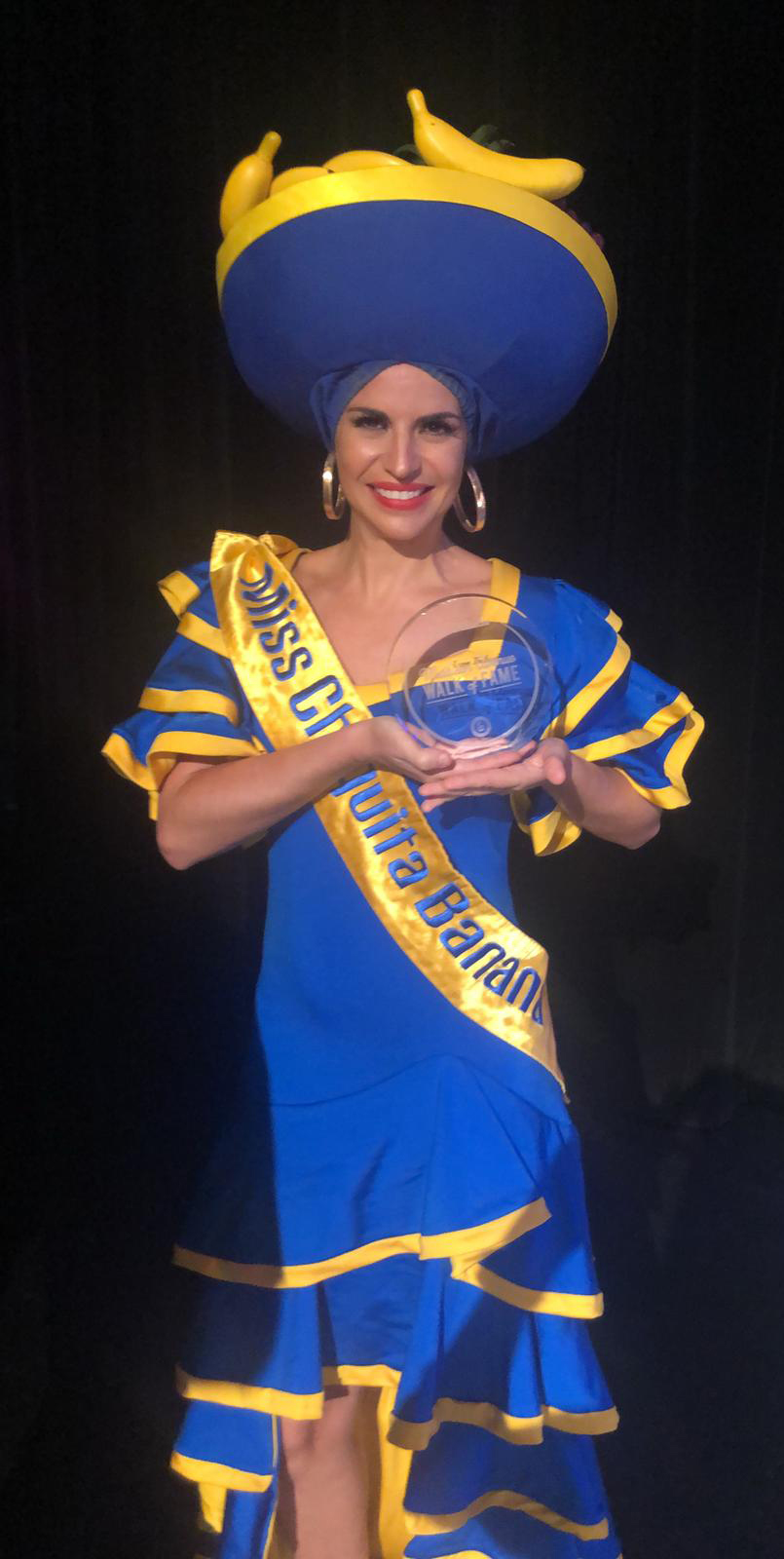 Beyond being a festive face, Miss Chiquita is also a major advocate for the Chiquita brand. Her mission was — and still is — to demonstrate the fun side of healthy snacking.
Her hard work has been recognized with several awards. Miss Chiquita was inducted into Advertising Week's Madison Avenue Walk of Fame Awards in 2018, where she received high honors as an iconic character. She was also the recipient of the first-ever PopIcon International Achievement Award at Advertising Week's LATAM event in 2019.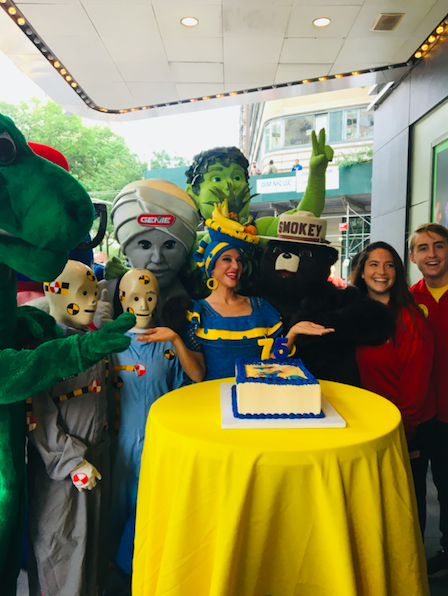 She's also beloved by her brand mascot buddies, too! During #AWNewYork 2019, Miss Chiquita received her very own birthday cake as characters sang happy birthday to her.
What flavor was her cake, by the way? Banana flavored, of course! Happy anniversary, Miss Chiquita!