Spring break is right around the corner, which can only mean one thing. Brand mascots are cutting loose, especially Ronald McDonald and the McDonaldland crew who are beach bound!
"Beach"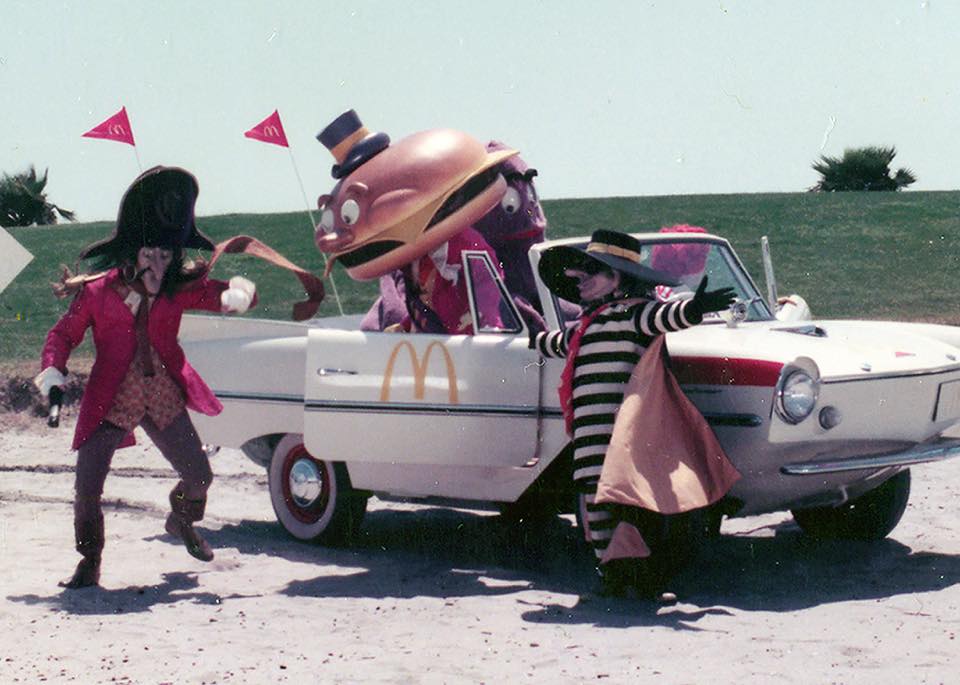 McDonald's debuted the :60 second commercial "Beach" in 1977. Directed by Howie Morris, the commercial featured beloved McDonaldland characters heading on location to a beach in California. Morris directed most of the early 1970s McDonaldland commercials. In addition to being a director, Morris is also a voiceover artist. He did the voice for Mayor McCheese!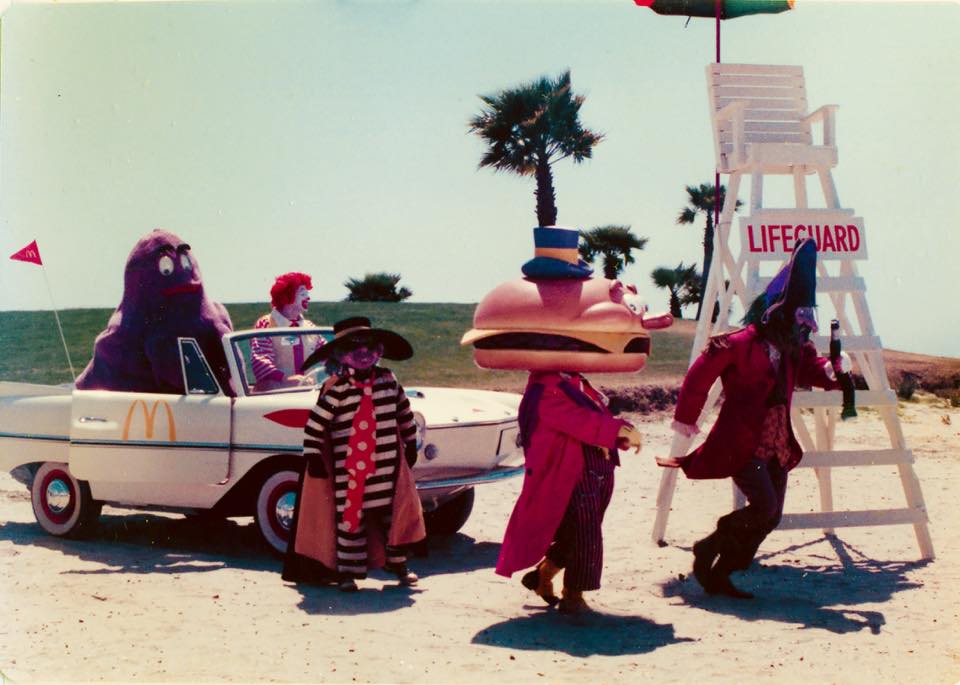 Who was present for the ride along in the AmphiCar? Let's do a head count. Ronald McDonald drove the whole way there. The rest of the AmphiCar passengers included Captain Crook, Grimace, The Hamburglar, and Mayor McCheese.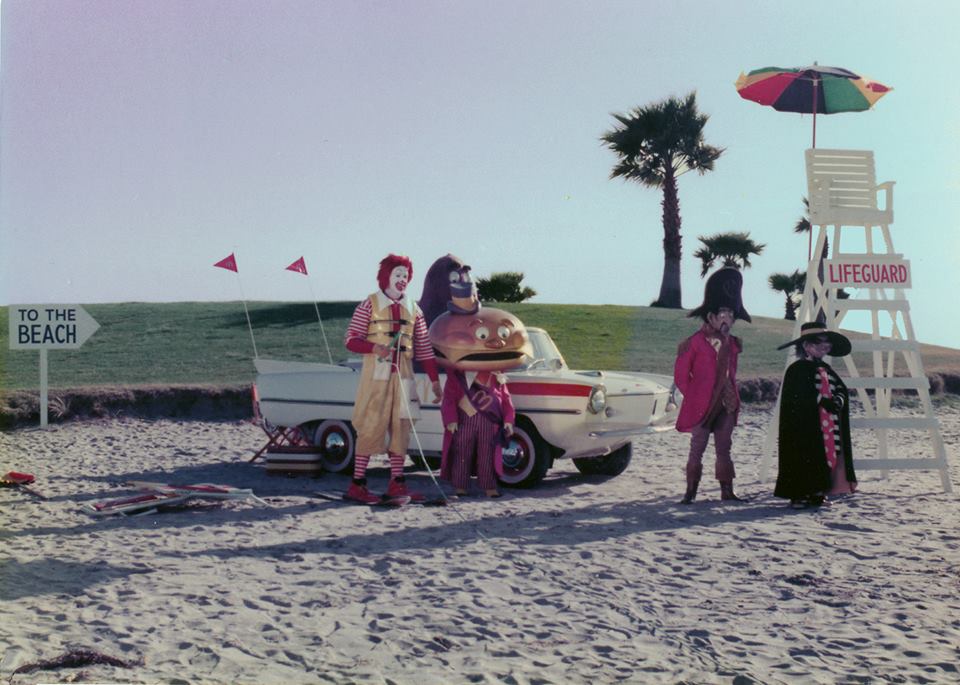 Much of what happens in the McDonald's "Beach" commercial remains a bit of a mystery. We have yet to find the commercial footage of the spot in its entirety. Luckily, we have former Leo Burnett art director Rich Seidelman on hand to give us a few behind the scenes details of what happened during the two days on set.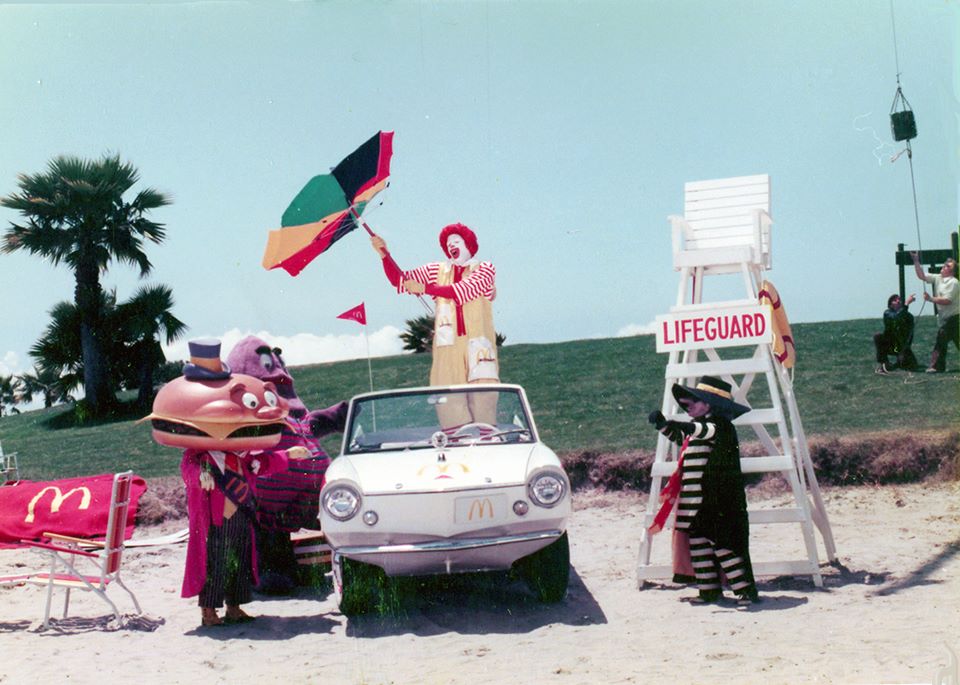 First thing's first: Ronald wants to go water skiing. The Hamburglar, Grimace, and Mayor McCheese aren't the only ones looking on. Tucked in the right hand side of this photo are a team of special effects professionals. Their job is to lift Ronald into the air once he's ready for water skiing.
Ronald McDonald: Reporting For Lifeguard Duty!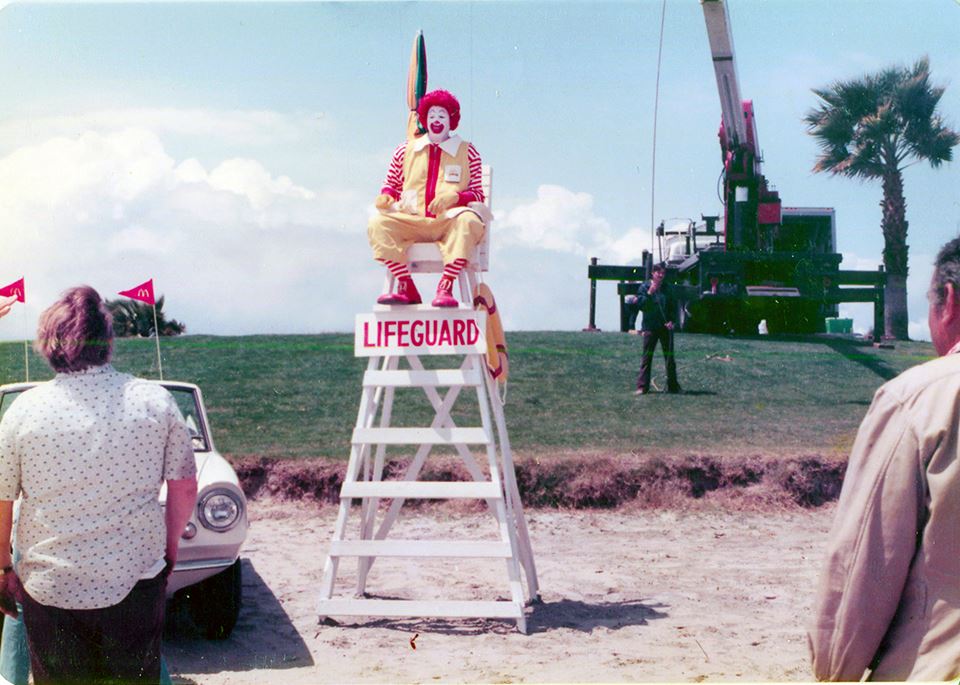 Ronald got a few other duties besides water sports, too. He's also a lifeguard on duty! (The special effects team is also reporting for duty, too.) Who better to look after the McDonaldland Buddies as they hang ten on the waves?
Where's Captain Crook?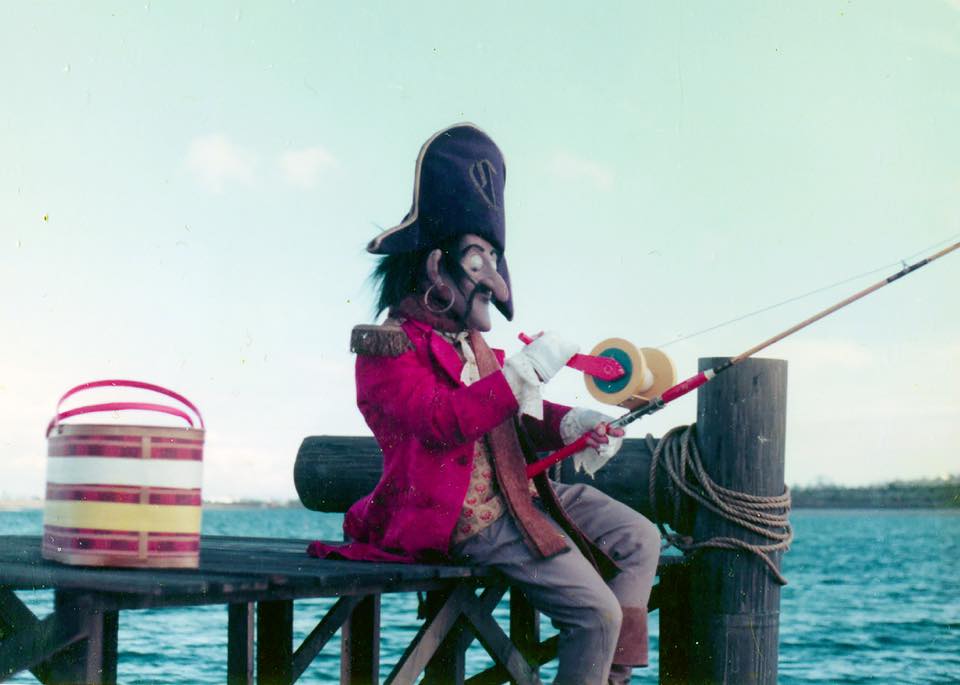 Captain Crook, meanwhile, has found himself a bit of respite from the crew. He's fishing solo on the docks, hoping to reel in the catch of the day. Let's hope he keeps his boots, and himself, from falling into the ocean!
Time For Lunch At McDonald's!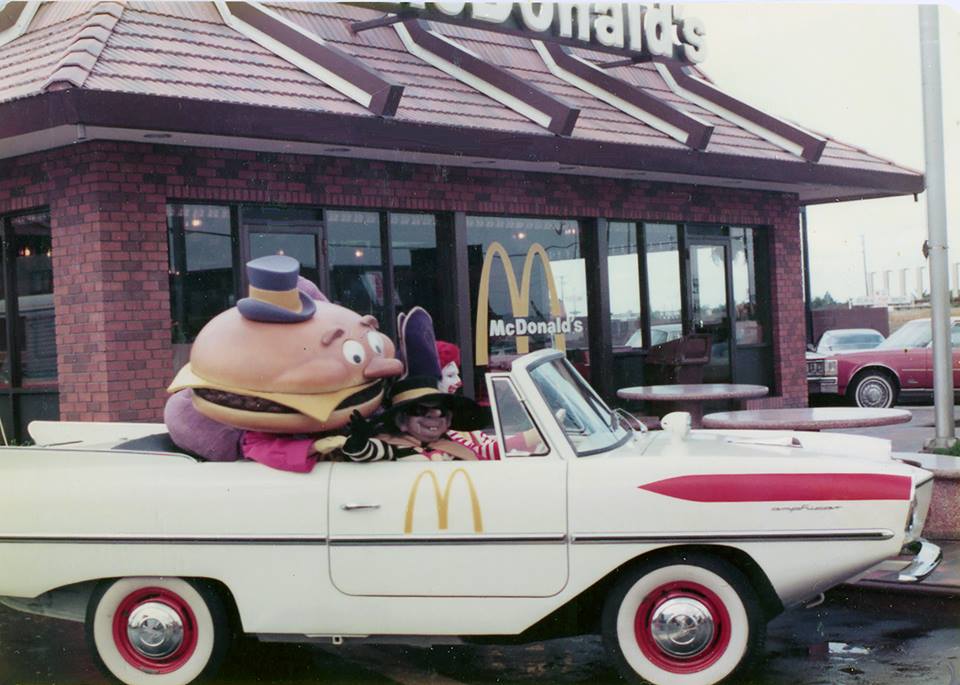 After a day spent sunnin' and funnin' outdoors, the McDonaldland gang get back in their AmphiCar and drive to McDonald's. It's lunchtime!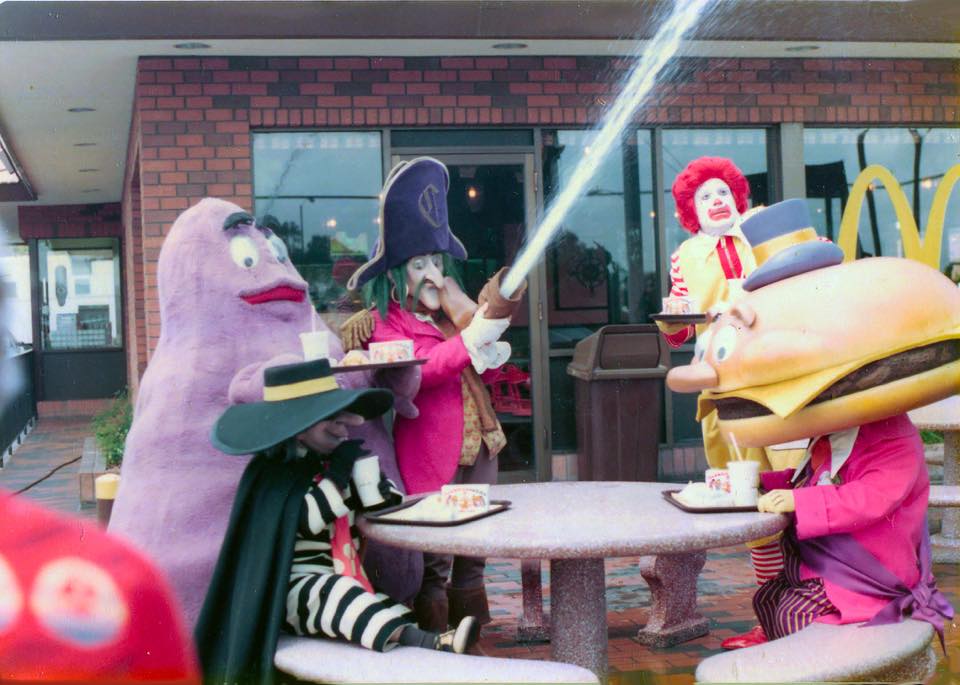 Remember when Captain Crook decided to go fishing solo? Turns out, he did briefly fall into the ocean. Captain Crook is perfectly alright. As for his shoes… well, saying that they got soaked is kind of an understatement. The good news is that none of the burgers or fries got wet, the gang had a great time, and water in your shoes is still a better alternative than getting sand everywhere!
Image credit: Filming In McDonaldland