Happy 99th anniversary, Pepto-Bismol! Launched in 1919 and currently produced by Procter & Gamble, this pink liquid has spent nearly a century acting as a medicine cabinet staple that treats and provide relief for the five symptoms of overindulgence including nausea, heartburn, indigestion, upset stomach, and diarrhea.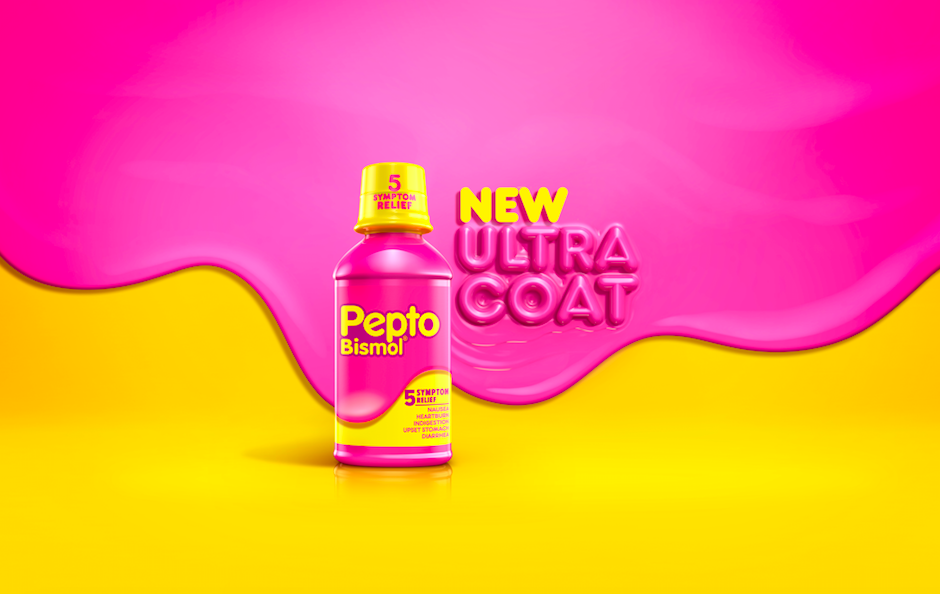 In celebration of the major milestone, Pepto-Bismol has released an updated formula. This new formula features Ultra Coat technology, described by the brand as a protective coating on the stomach lining that soothes irritation and calms down tummies.
Outside of its reputation for #PinkRelief, Pepto-Bismol is also famously known for its 5-symptom jingle. A rebooted version of the iconic singalong has been rolled out to accompany its new formula with the promise that if you have "nausea, heartburn, indigestion, upset stomach, and diarrhea" Pepto-Bismol will treat your stomach right.
But, I seem to recall that at one point Pepto-Bismol had its own brand mascot. Am I wrong about this?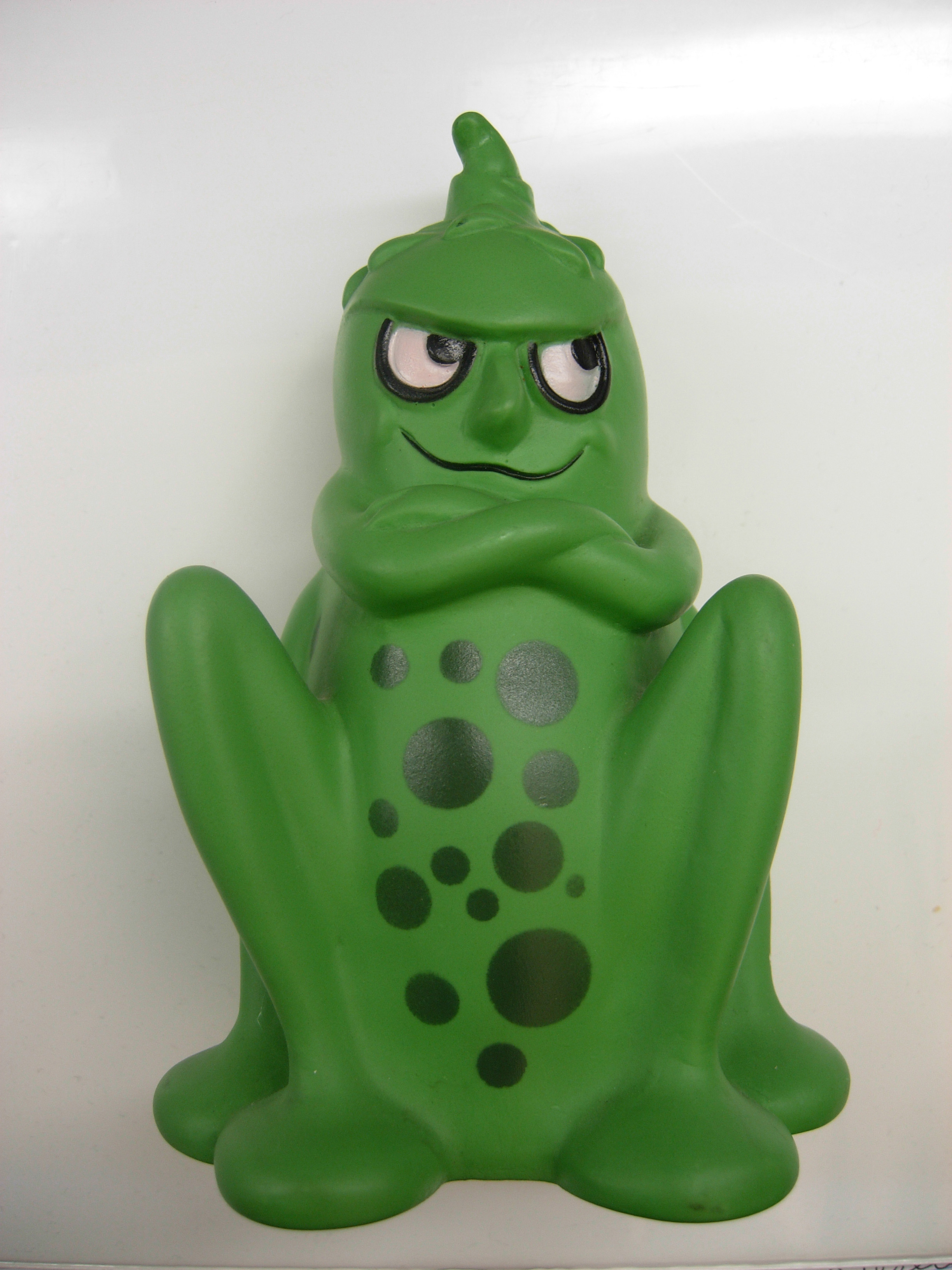 Nope! The 24-Hour Bug, created in 1968, was one icky fellow. I normally don't put characters down like that, but he was made to be the epitome of bad germs.
A sickly green with a Grinch-esque sneer, the 24-Hour Bug made appearances throughout the 1960s and 1970s in commercial spots depicting just how miserable he could make us feel internally.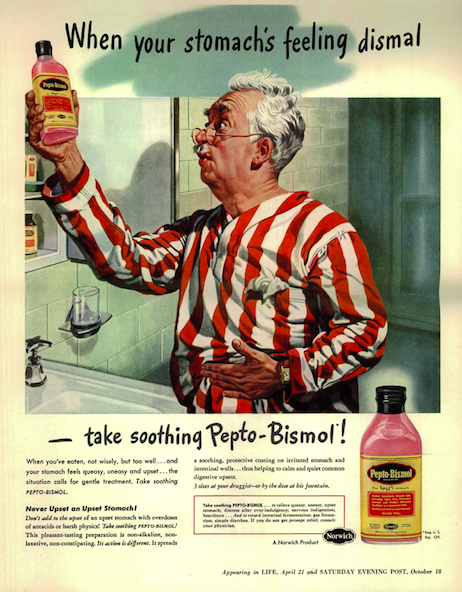 It was tough to make him go away, but luckily Pepto-Bismol came to the rescue with its coating action. This soothed nausea and upset in stomachs, until the 24-Hour Bug "stops bugging you." This character definitely had a shorter lifespan than most brand mascots, but in this case I don't think anyone would object to the need to get rid of him.