As we approach the cooler weather months, boxes of Puffs tissues will be available virtually everywhere you go to protect noses from cold and flu season (and from ordinary tissues).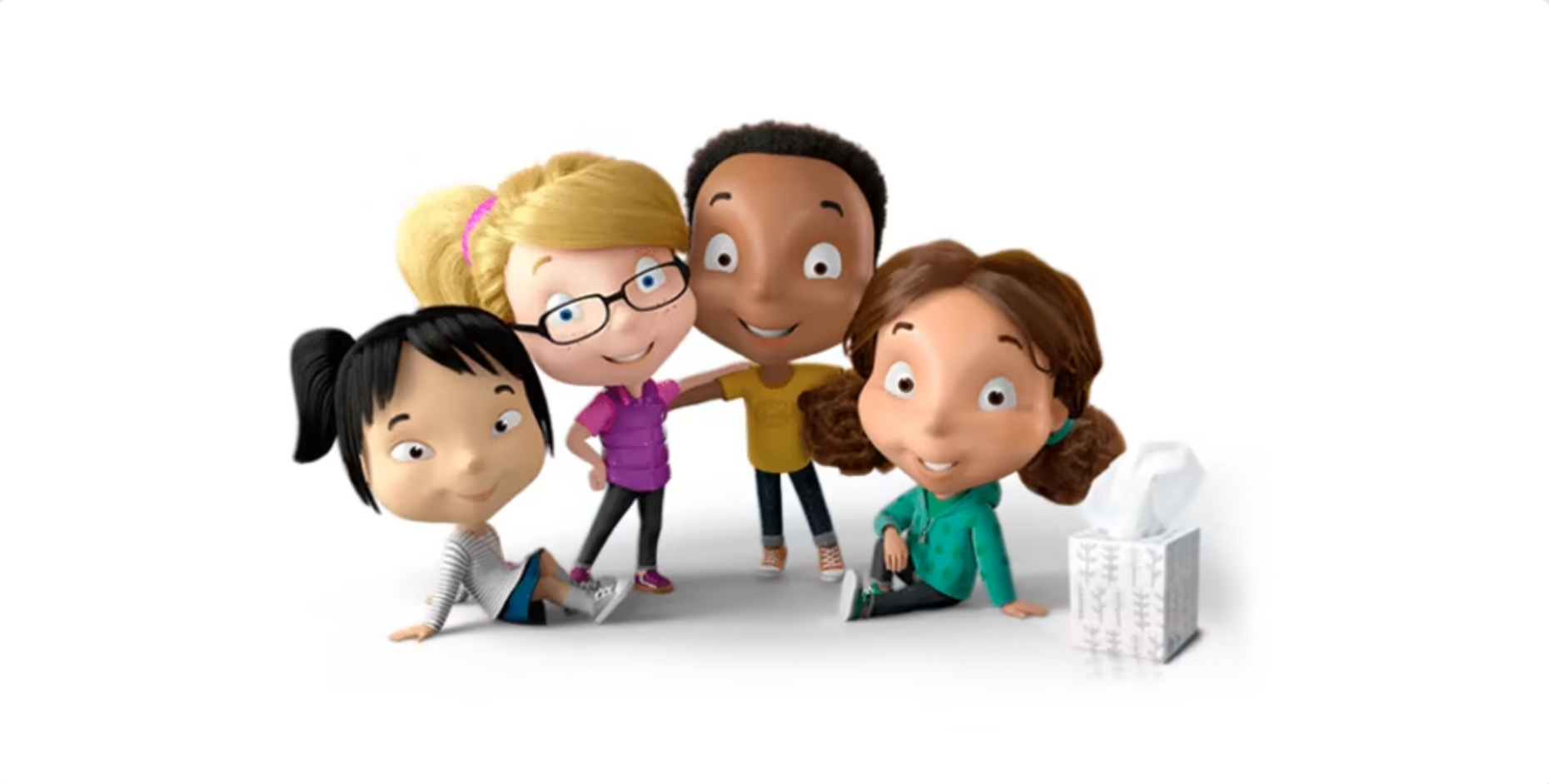 Longtime Puffs enthusiasts may recall the P&G tissue brand has always had several loveable characters representing it. These are the Puffs Pals! Let's look back at their origin story and get to know the four pals who care for your nose.
Puffs Pals Make Their Debut in 2000
According to the Puffs website, Puffs Pals were introduced in 2000. Their early commercials were made memorable due to the use of stop motion animation and whimsical rhymes in each spot.
There were many more Puffs Pals in the original lineup than there are now. Some of these charming characters included Owen, Oliver, Rudy, and Jenny. A Puffs Facebook post circa 2011 said there were nine members of the Puffs Pals.
Throughout the decade, the Puffs Pals used Puffs approved tissues to soothe their noses like Puffs Plus with Lotion (circa 2006) and Puffs Plus with Vicks (circa 2007).
Introducing Four New Puffs Pals in 2016
In 2016, a new Puffs Pals campaign was launched by Puffs. This new campaign featured four characters: Linda, Dakota, Sasha, and Theo. Each character is still being used in Puffs commercials today and many are visible on the Puffs packaging design and logo. Let's meet them!
We're just kicking off Linda's favorite season: pumpkin spice! Linda enjoys painting with the Puffs Pals and likes tissues with a soothing scent for extra care.
Anyone want to go on a pretend dragon adventure? Dakota loves to play make believe as much as she loves her tissues. These tissues need to be soothing and ah-choo! proof.
Sasha is a big fan of the spring season with all the flowers and birds. Her sneeze style is described as a dainty triple threat, and she likes tissues "soft like a nose blanky."
How about a make-believe firefighter rescue? Theo rounds out the fourth member of the Puffs Pals. He who enjoys playing pretend with his dog Spot. Theo likes tissues which are strong and extra cushiony, like Puffs Plus Lotion tissues which can rescue your nose.
Who wants to say the tagline altogether before they go? A nose in need deserves Puffs indeed!