Super Bowl LVII is shaping up to be a big night for famous brand mascots and spokescharacters. Amid the upcoming game night celebrations, a new mascot is also making his debut.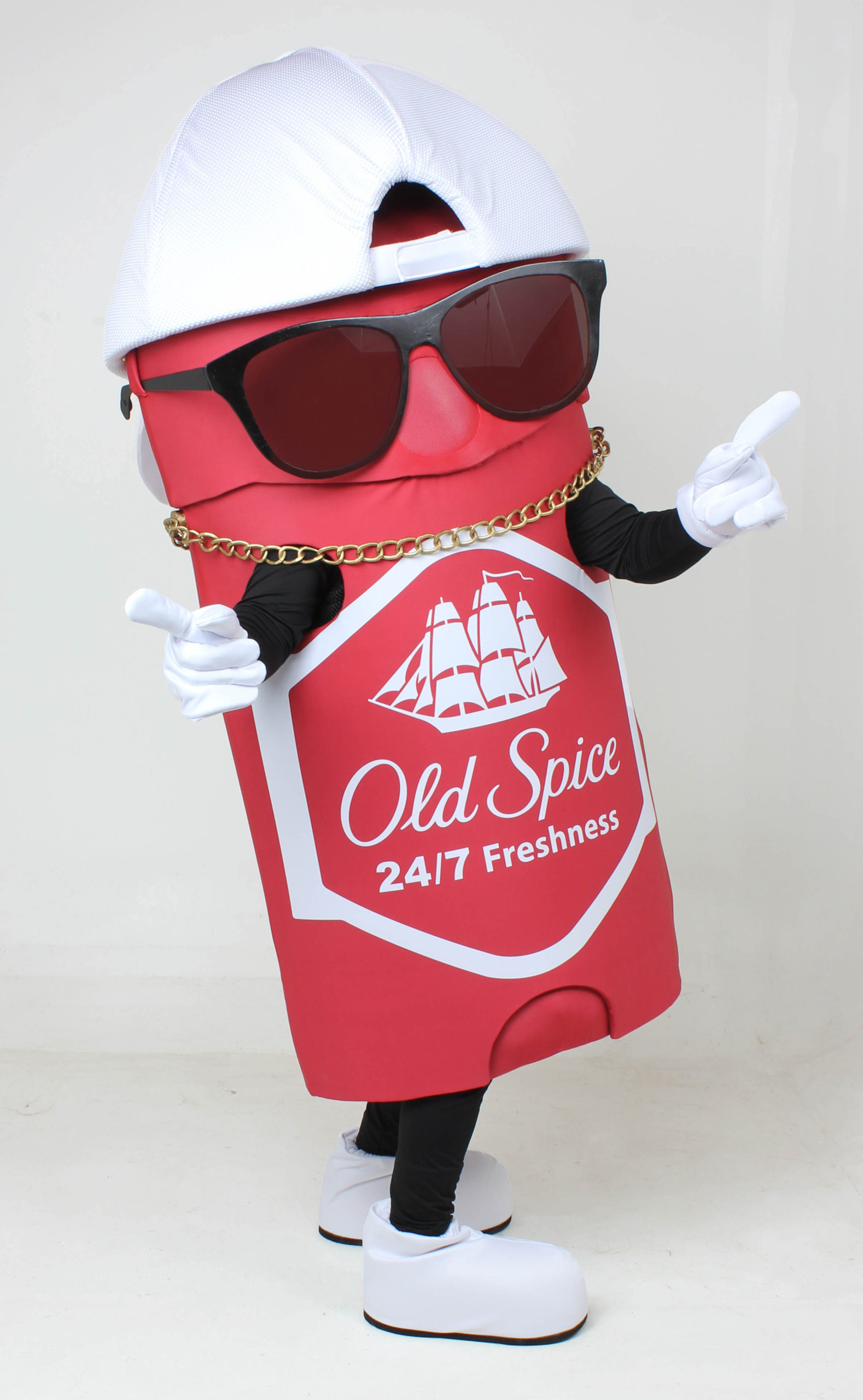 Swaggy Spice, the first-ever mascot for Old Spice, officially made his first public appearance at NFL Opening Night. Keep an eye out for him as he continues to make appearances at upcoming Super Bowl events leading up to Super Bowl LVII.
Who Is Swaggy Spice?
Swaggy Spice is a young deodorant stick who is living out his dream. He's on a mission to deliver Smelf-Confidence to men everywhere. Smelf-Confidence, for those unfamiliar with the term, is a campaign from Old Spice highlighting everyday challenges guys need to overcome to avoid body odor, or BO. And BO, according to research from Procter & Gamble, is a big fear for many men.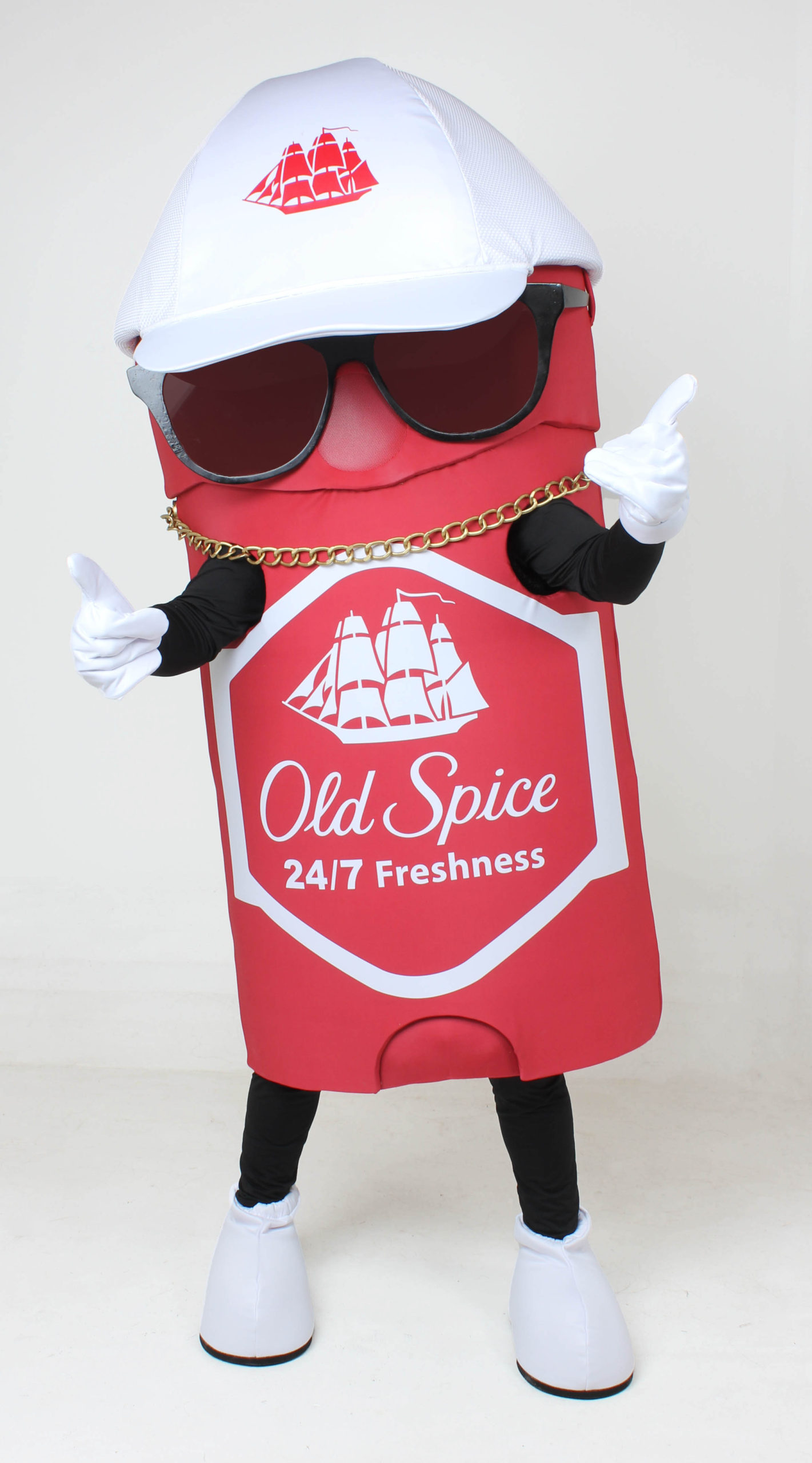 Enter Swaggy Spice, hailing from the Old Spice Swagger collection. Clad in sunglasses, sneakers, and a backwards cap, this mascot is as cool as can be. Can Swaggy lend some freshness to men who need it? Absolutely!
Swaggy Spice's Commercial Debut
If you haven't seen Swaggy out and about at Super Bowl events yet, watch the brand's new commercial. You'll spot him in the background of Old Spice's Broadway-inspired "Soliloquy" spot starring actor Manuel Pacific.
It's not every day a background extra — who is literally a stick of deodorant — leaves such an impression on a brand, but this is the impact of Swaggy Spice.
"After making an impression on our team with his background performance during our recent commercial shoot, we were struck by the idea of how mascots are probably THE most in-need of our 24/7 long-lasting freshness," said Matt Krehbiel, Old Spice's Vice President at Procter & Gamble.
"Mascots have to do it all — dance, dunk, and make us laugh — while under the spotlight of thousands of fans. What people may not realize is mascots can sweat up to 10 pounds per game and there's only one way to stay dry in those costumes… and that's with help from Old Spice Swagger."
Where Is Swaggy Heading Next?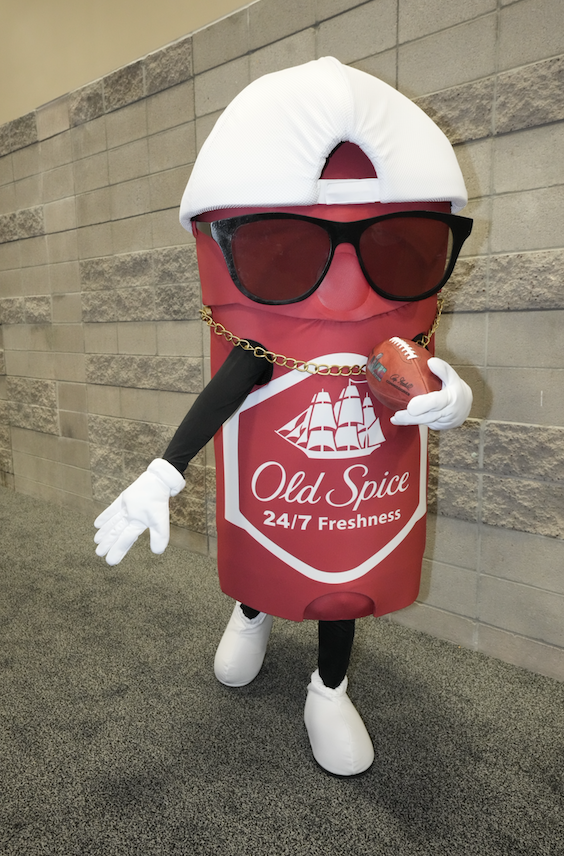 This week, Swaggy has a jam-packed schedule in Phoenix, Arizona.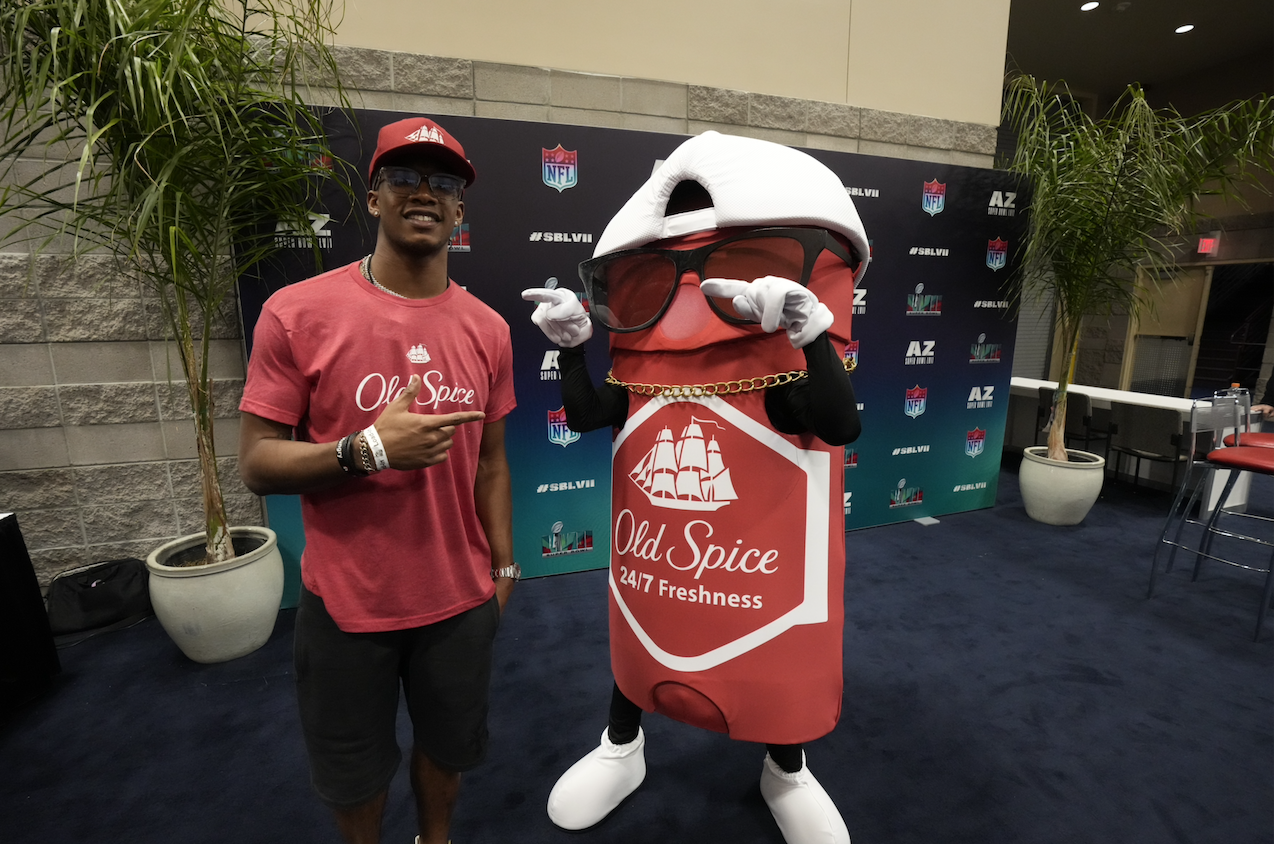 He's moving from the screen to real life, part of his pressure test, to deliver odor and sweat protection to the masses. Fans in attendance at Super Bowl-related events and festivities will receive samples from Swaggy Spice. He'll also be available to hype up Old Spice players to ensure they have all the confidence they need. This confidence will carry them far during interviews under the spotlight of Radio Row and in attendance at Super Bowl LVII events.
Later this spring, Old Spice will premiere a follow-up commercial spot called "Tango." From there on out, Swaggy will make additional appearances in the coming months.
For now, Swaggy is enjoying his newfound fame and entrance into the world of mascots. We even got the opportunity to grab a quick sound bite from Swaggy himself!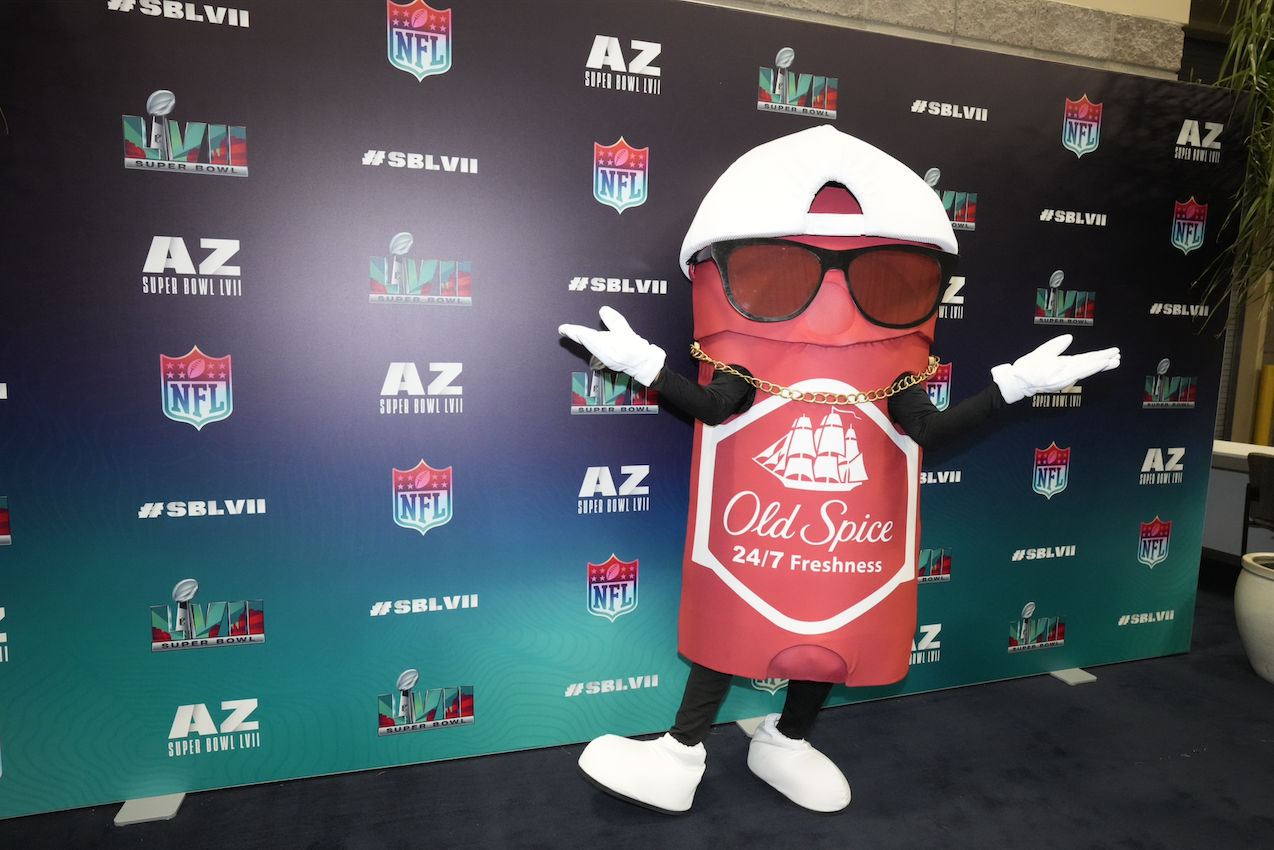 "It's a real honor to become THE most famous deodorant stick of all time and spread the word about my 24/7 long-lasting freshness," said Swaggy Spice. "I always had big dreams thanks to my confidence-inducing fragrance and odor protection but never expected to reach the pinnacle of deodorant stardom with Old Spice. Shout out to my good-smelling friends and family who believed in me as a young deodorant stick with one dream… to deliver Smelf-Confidence to guys everywhere."
Image Credits: Old Spice