Nothing says the holiday season has arrived quite like Aldi UK's Christmas adverts. Everyone's favorite Christmas carrot, Kevin, is back again this year and starring in "Kevin and the Christmas Factory."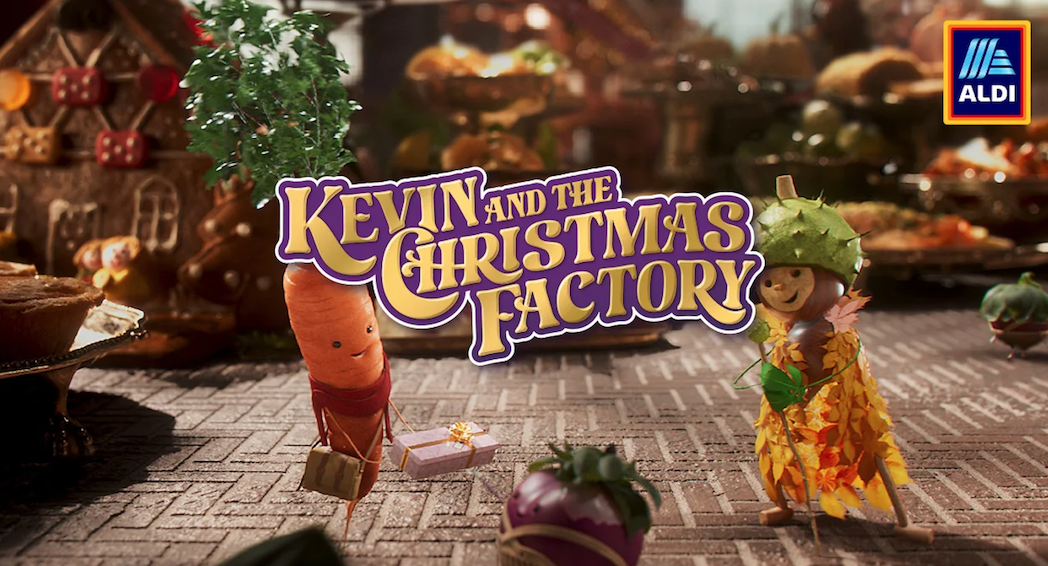 In a spoof on the Roald Dahl classic "Willy Wonka and the Chocolate Factory," eccentric newcomer William Conker invites a motley crew of vegetables and fruits, including Kevin and Grandpa Grate, to visit his world of festive innovation. Let's see what happens once they're inside.
Kevin and the Christmas Factory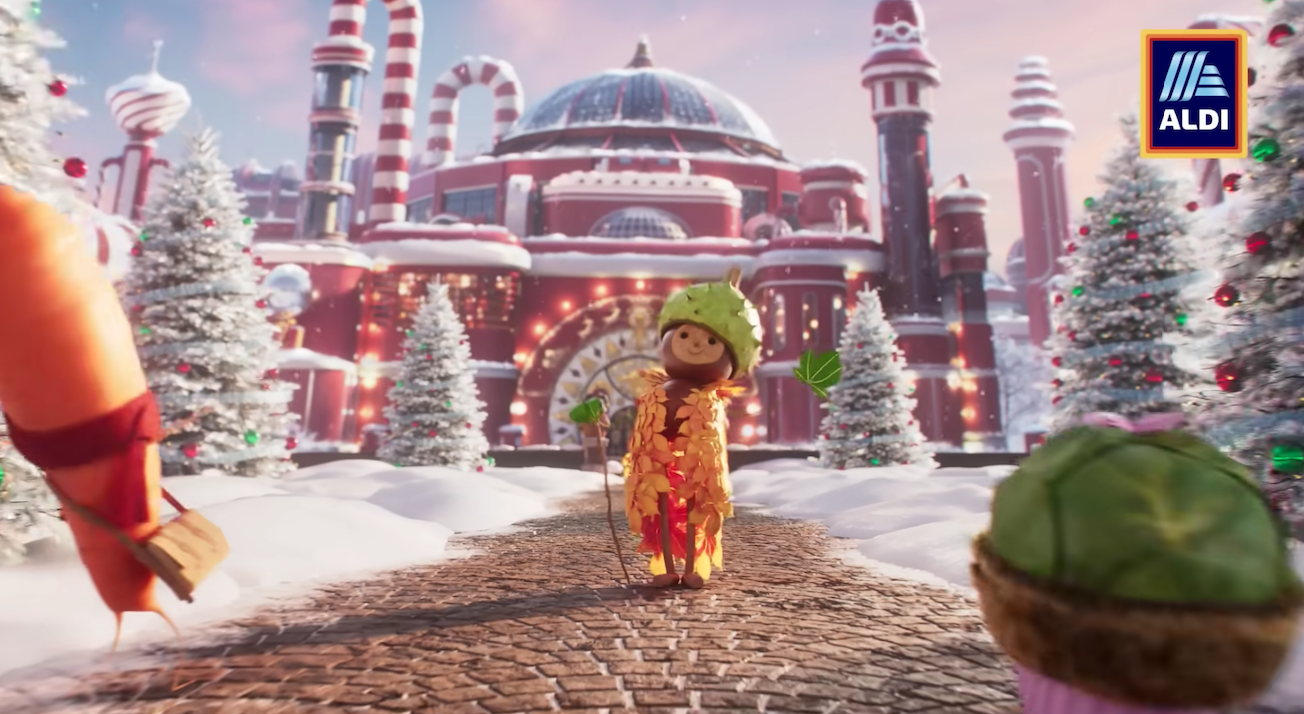 "Kevin and the Christmas Factory" puts its own unique spin on the Wonka story so many of us know and love. Kevin is not the only one taking a tour of William Conker's fantastical Christmas factory either. The other four winners include: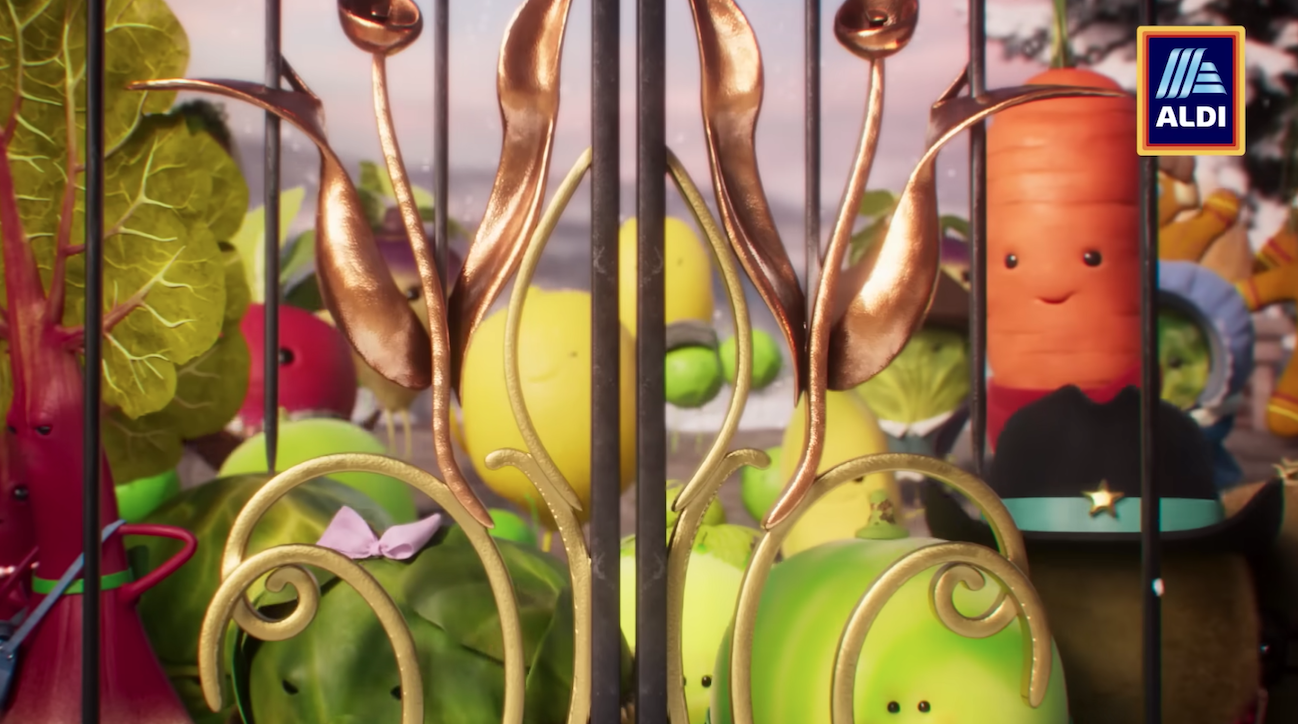 The Greedy, Gluttonous Grape, as a nod to Augustus Gloop.
The Spoilt Little Sprout, standing in for Veruca Salt.
The Sulky, Sour Rhubarb, who happens to chew gum quite like Violet Beauregarde.
And as the nod to Mike Teevee, it's The Mischievous Kiwi.
Eagle eye fans will immediately notice William Conker's factory is far from being a chocolate lover's biggest dream come true. The space is full of comfort foods being cooked around the clock.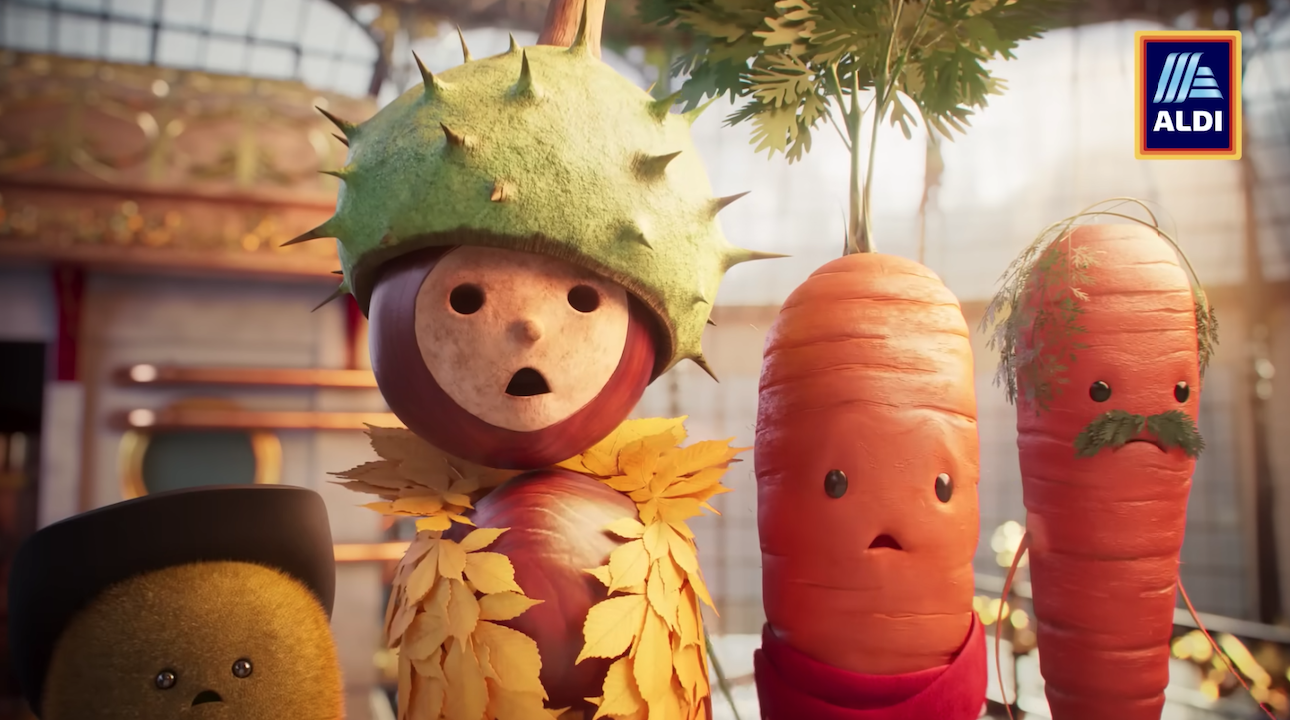 Much like Wonka's tale each one of our winners succumbs to their share of indulgence. The Greedy, Gluttonous Grape drinks from the gravy river, straw and all. The Sulky, Sour Rhubarb gets covered in gum. The Spoilt Little Sprout learns the hard way what it means to get a mince meat pie and The Mischievous Kiwi gets literally embalmed in chocolate.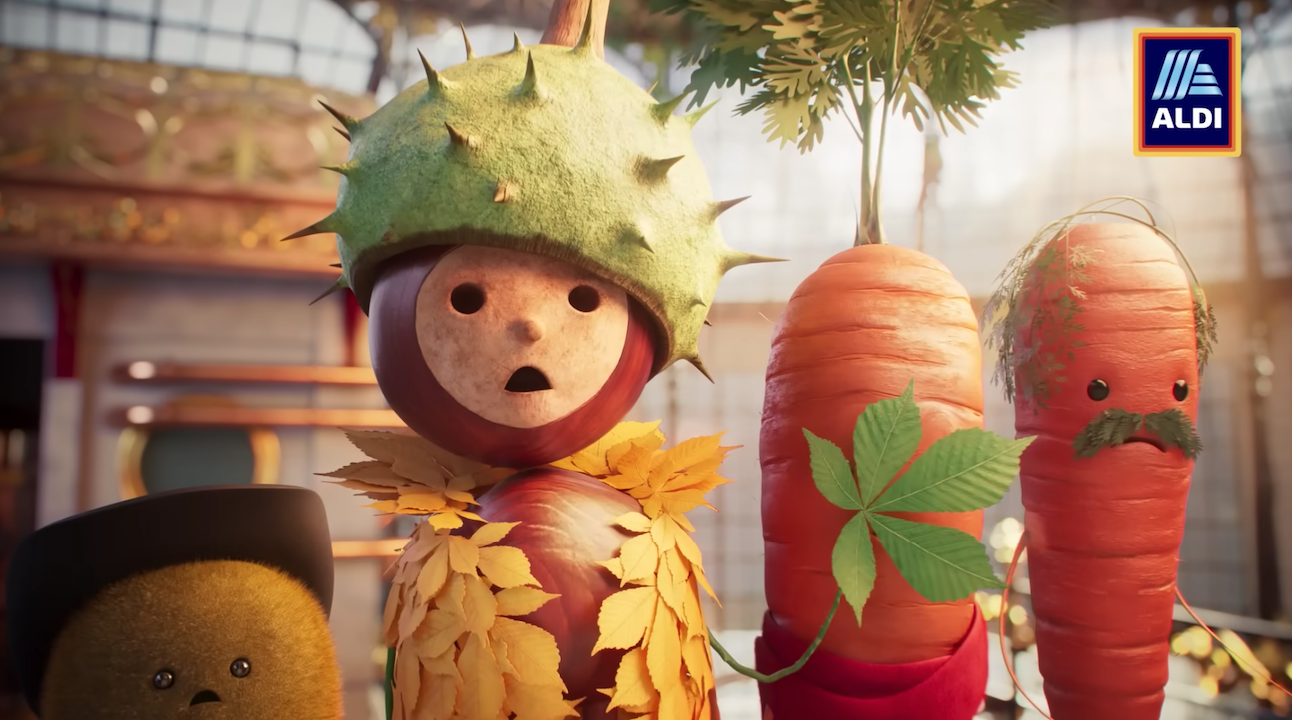 Sure, it's a little less graphic and disturbing than how the original winners went out in the book and film adaptations. Nonetheless, Conker must cover Kevin's eyes.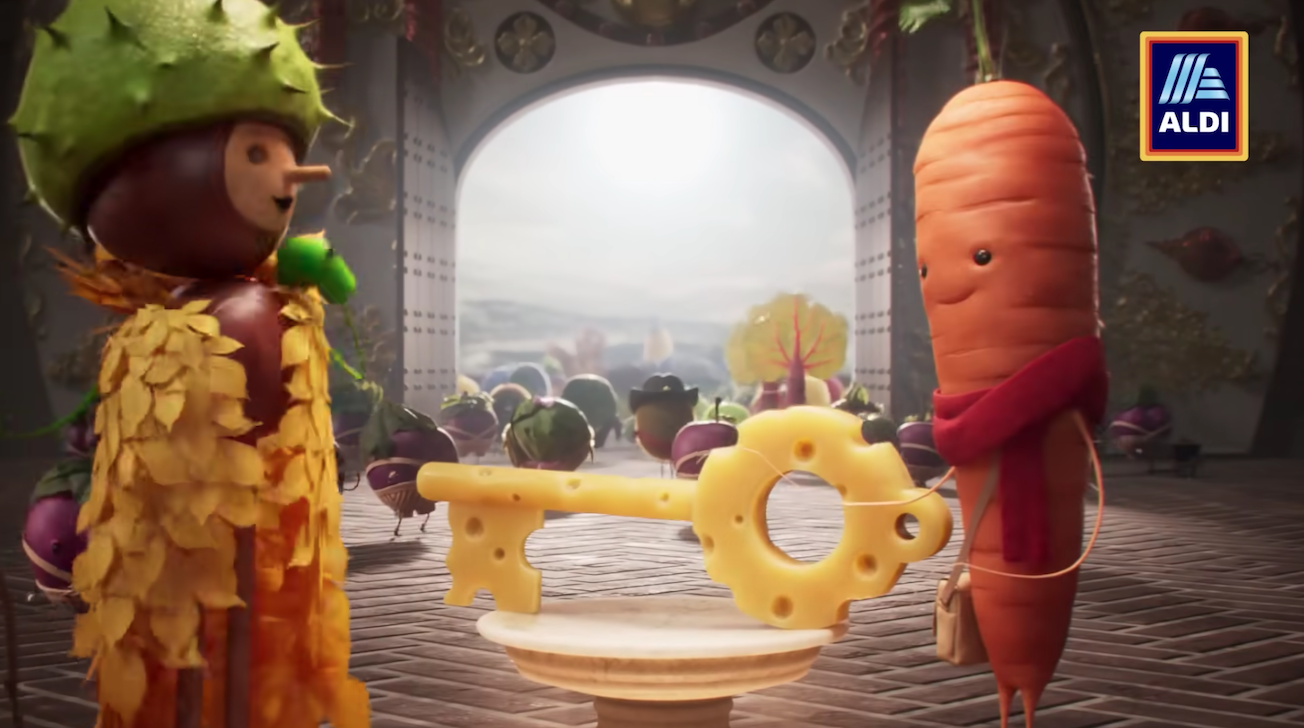 Speaking of Kevin, the narrator intones he's the sole vegetable who understands the true meaning of Christmas and of being good. Conker is so impressed he gives Kevin the cheese to the factory.
Do you mean keys to the factory? Nope, it's the cheese to the factory. A key made from solid… cheese.
Naturally, Kevin wants to share his good fortune with everyone. He does so immediately, filling the factory with his kind-hearted spirit and encouraging everyone to share the love this Christmas.