A few weeks ahead of Thanksgiving Day, the Green Giant recently met up with some of advertising's most iconic brand mascots in the Valley. This is the first time the Green Giant is acting as the host of his own Friendsgiving dinner and these iconic characters came bringing some of their favorite dishes for the feast.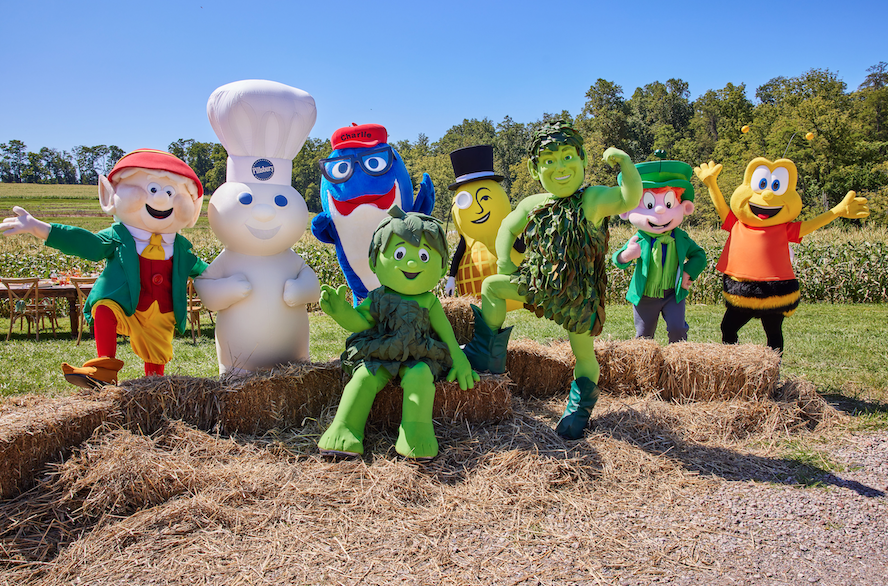 Green Giant's Friendsgiving campaign supports No Kid Hungry and encourages consumers to sign up so they can turn their Friendsgiving celebrations into fundraisers. We'll share a bit more about how you can get involved in bit. First, let's recap (or try to recap — it was a mascot-only guest list, after all!) the Green Giant's first Friendsgiving.
Green Giant's Friendsgiving 2023
The last time I saw this many brand mascots sharing a meal together was in 2005. It was a MasterCard commercial titled "Icons."
Icons starred a hodgepodge of characters, animated and CGI alike, as they had dinner together inside a house. The Green Giant was there, albeit outside because he was too tall to be seated at the table.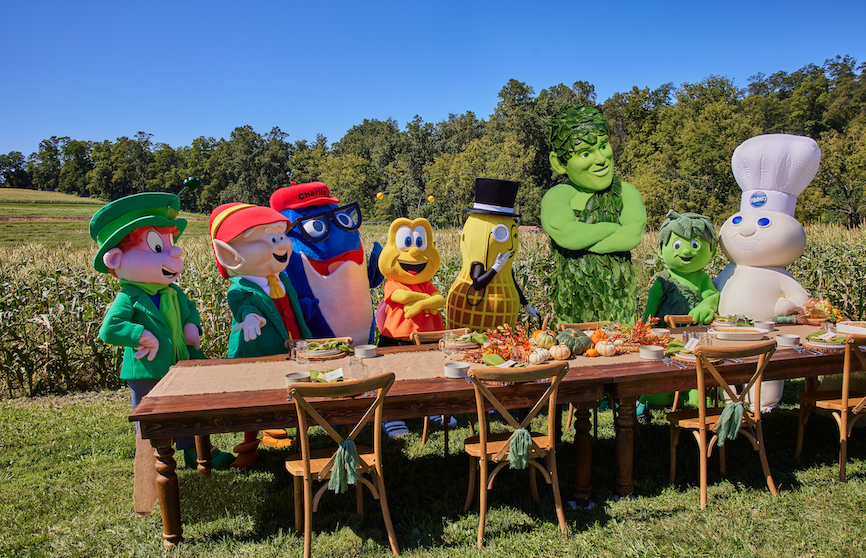 Green Giant's Friendsgiving circa 2023 brought the Thanksgiving meal outside into the Giant's beloved Valley. He was accompanied by his loyal apprentice, the Little Green Sprout. Between them both, the Giant made a Green Giant Green Bean Casserole while Sprout dished up a Corn Casserole.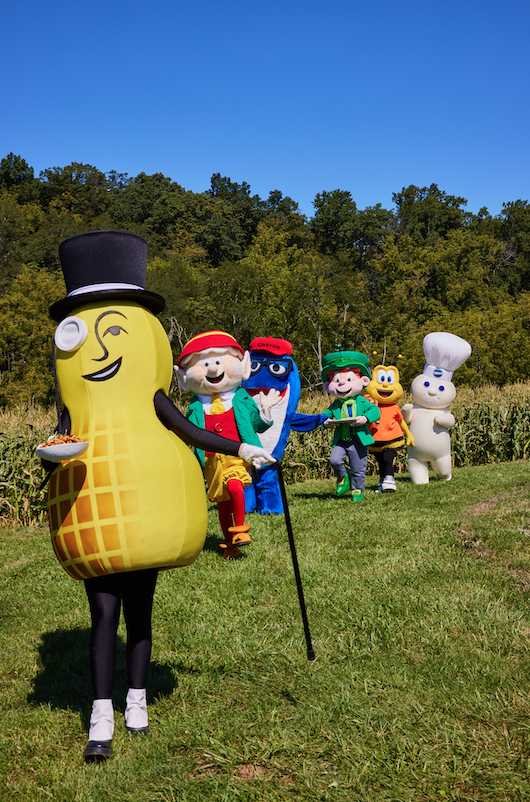 Every mascot in attendance brought along a signature dish and was excited to be reunited with the Giant.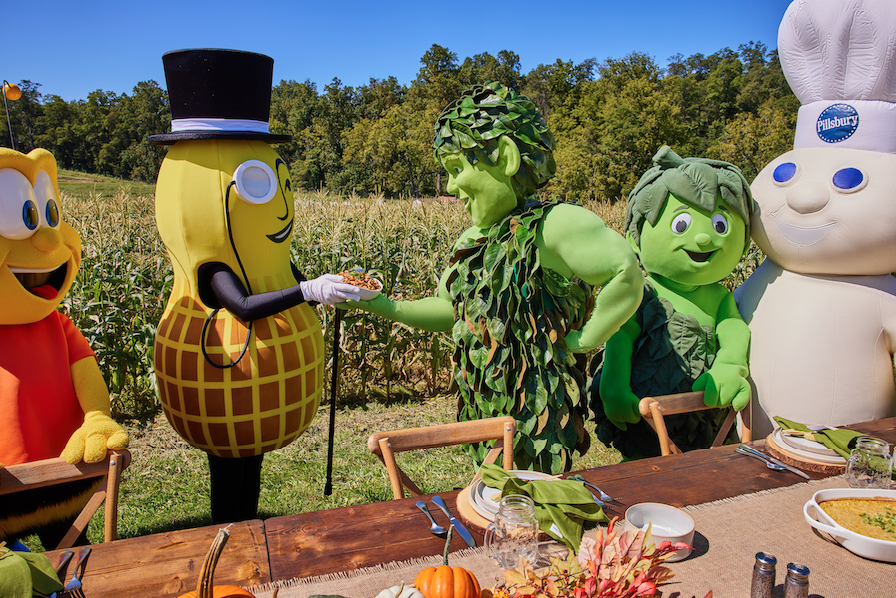 Leading the way is Planters own Mr. Peanut. He's all dressed up in his spats, monocle, and cane. Mr. P brought along a dish of Mascot's Rosemary Spiced Nuts.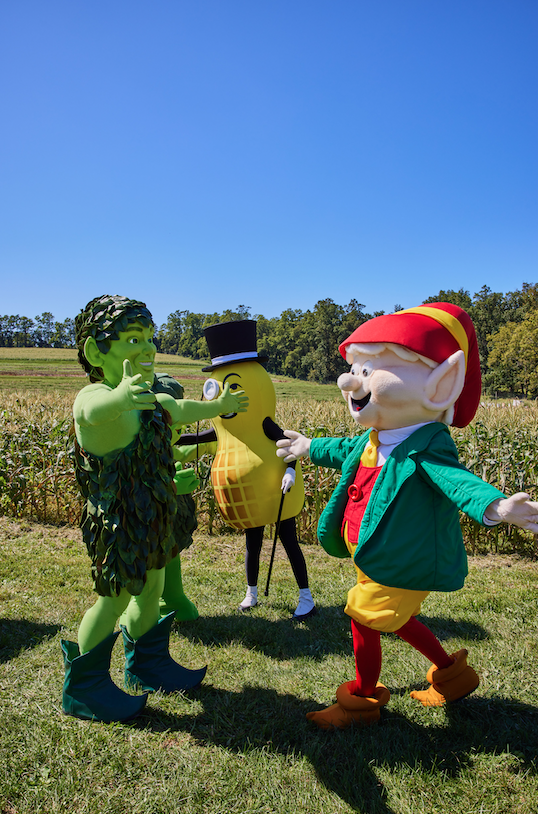 Ernie Keebler ran up to hug the Green Giant. He baked Fudge Stripes Pie inside the Keebler Hollow Tree.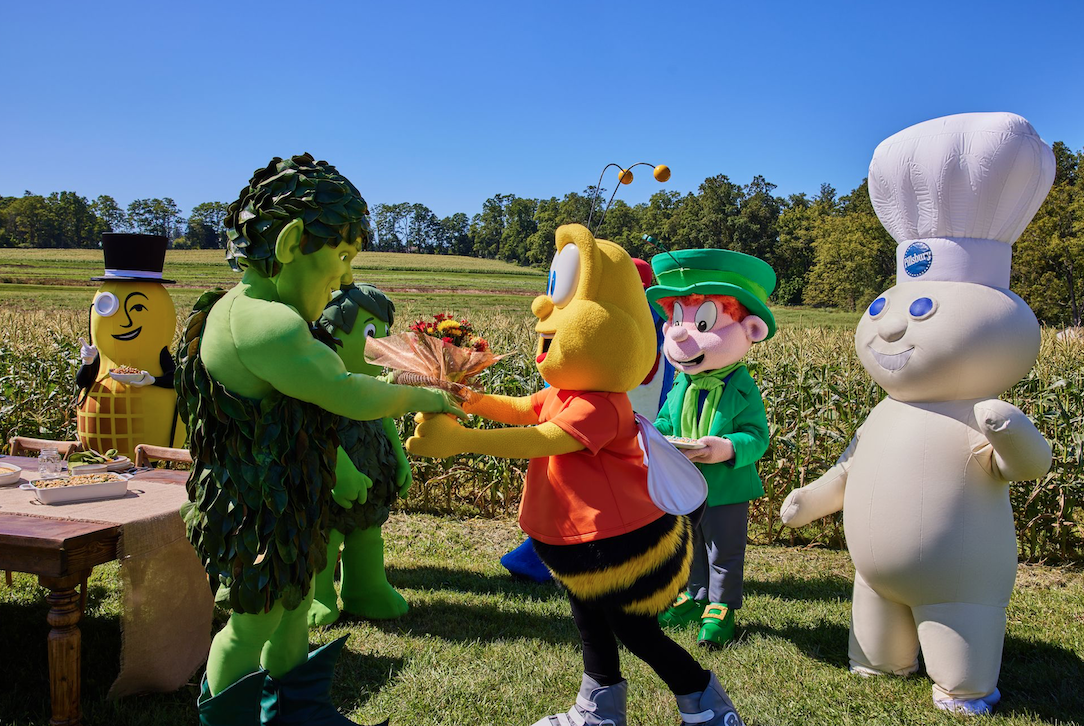 Cheerios' Buzz Bee brought a beautiful bouquet of flowers and Mini Chocolate-Peanut Butter Cheerios.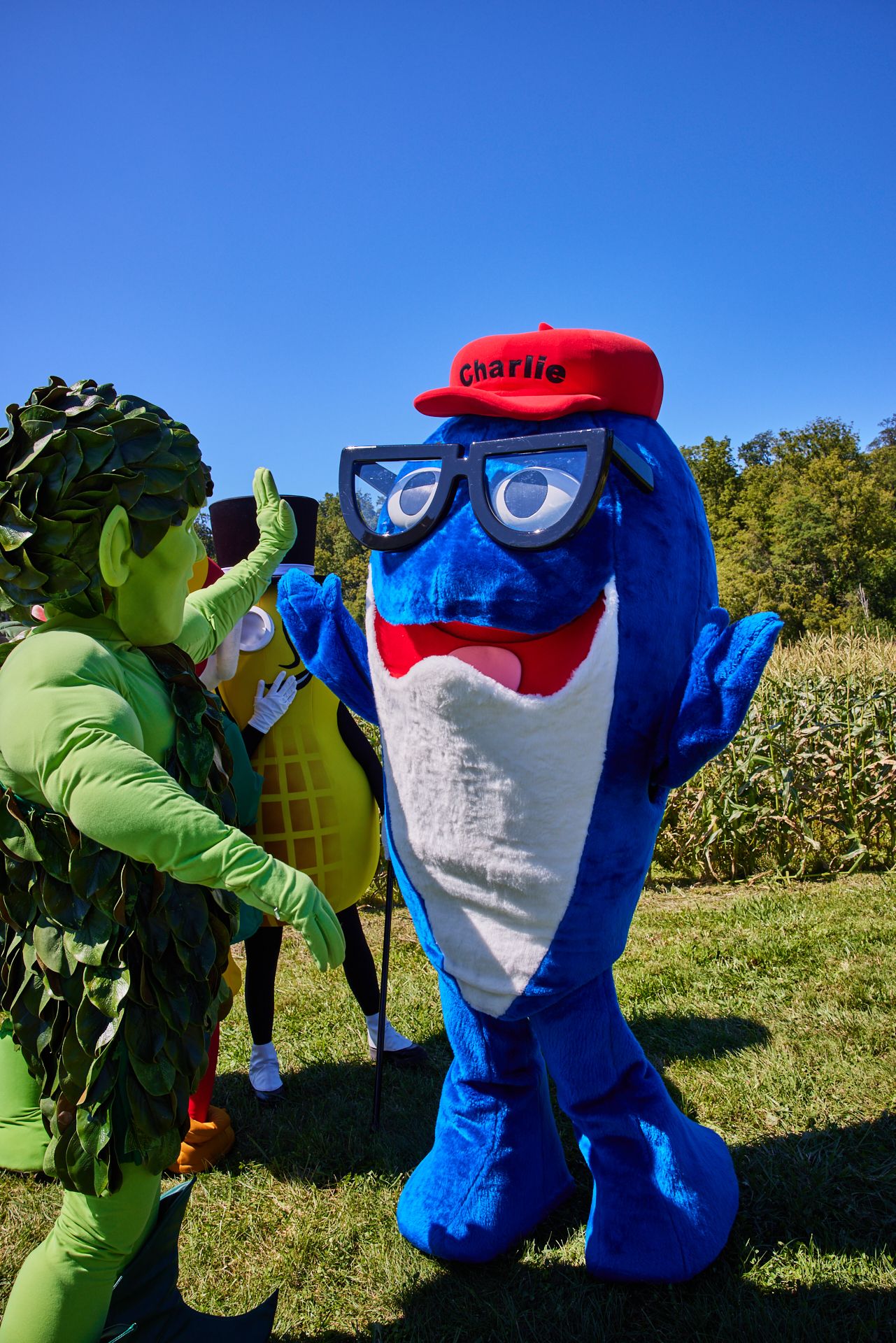 High fin! StarKist's Charlie the Tuna delighted guests who an E.V.O.O. Yellowfin Tuna Charcuterie Board.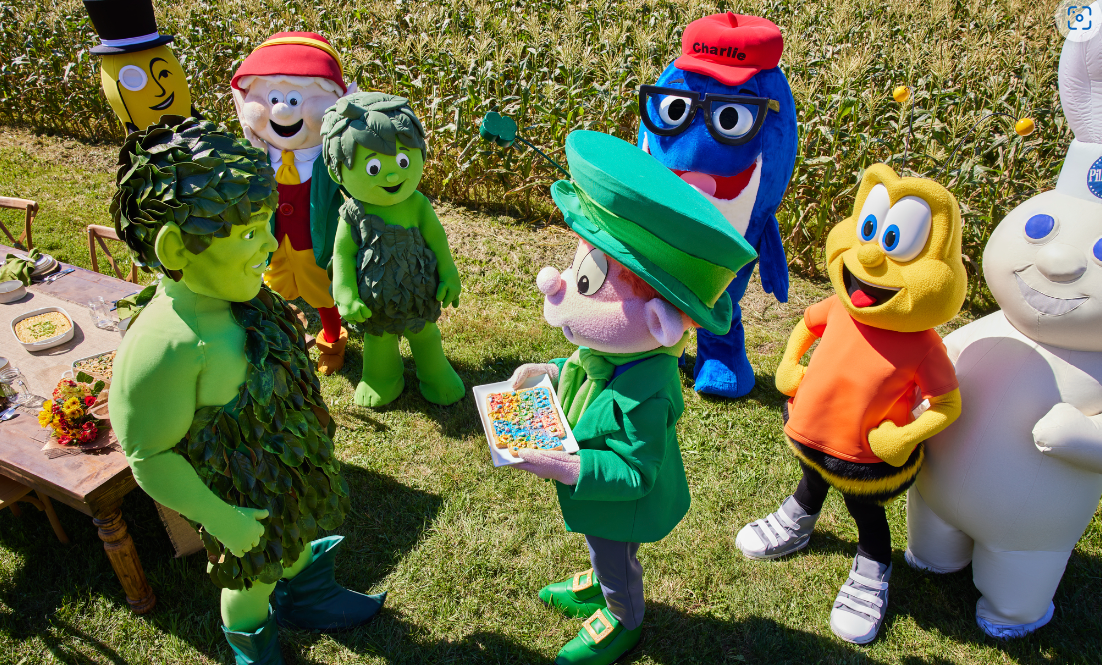 Rounding up the crew were Lucky the Leprechaun from Lucky Charms, who brought Rainbow Lucky Charms Frosted Cookie Bars and the Pillsbury Doughboy, with a sweet dish of Cranberry-Cream Cheese Crescent Bites.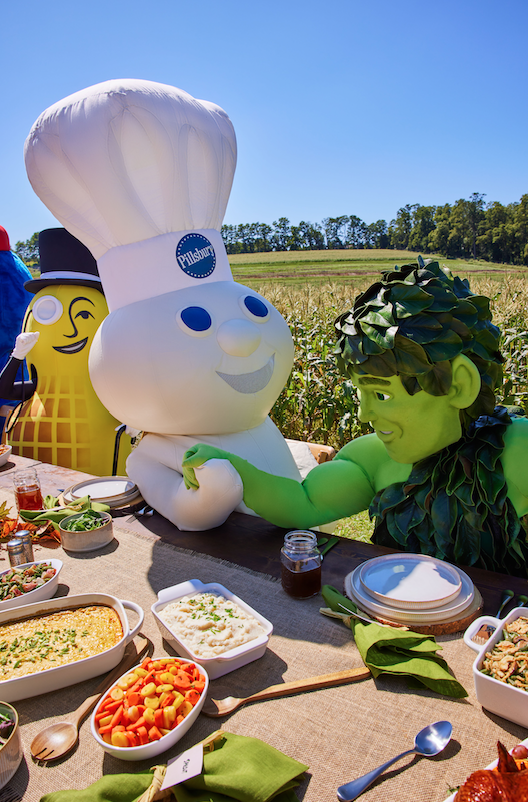 Together, the mascots swapped stories, had plenty of laughs together, and enjoyed their tasty feast. They even got into arm wrestling matches! Who do you think won this round: Poppin' Fresh or the Green Giant?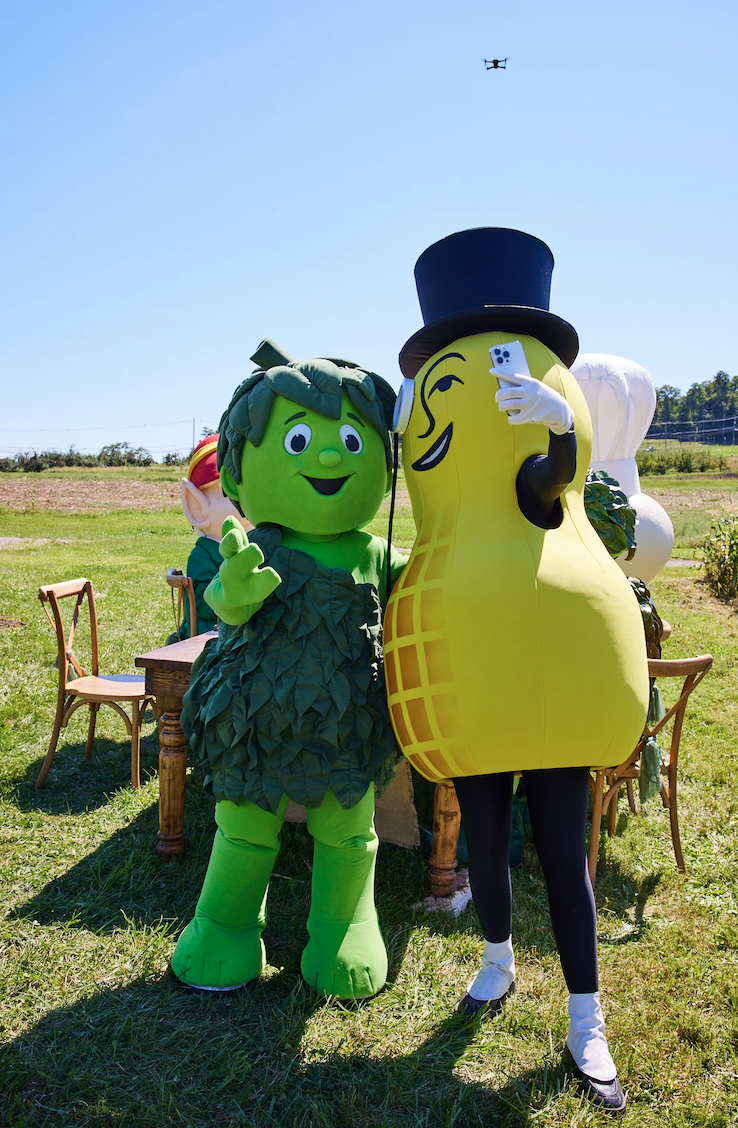 Before the day was over, Little Green Sprout and Mr. Peanut made time to snap selfies together.
And in case you're wondering where you can snag their delicious recipes, there's a cookbook available. Visit GreenGiantFriendsgiving.com to download it and check out even more behind the scenes photos and videos from the Friendsgiving dinner.
How Can My Friendsgiving Get Involved with No Kid Hungry?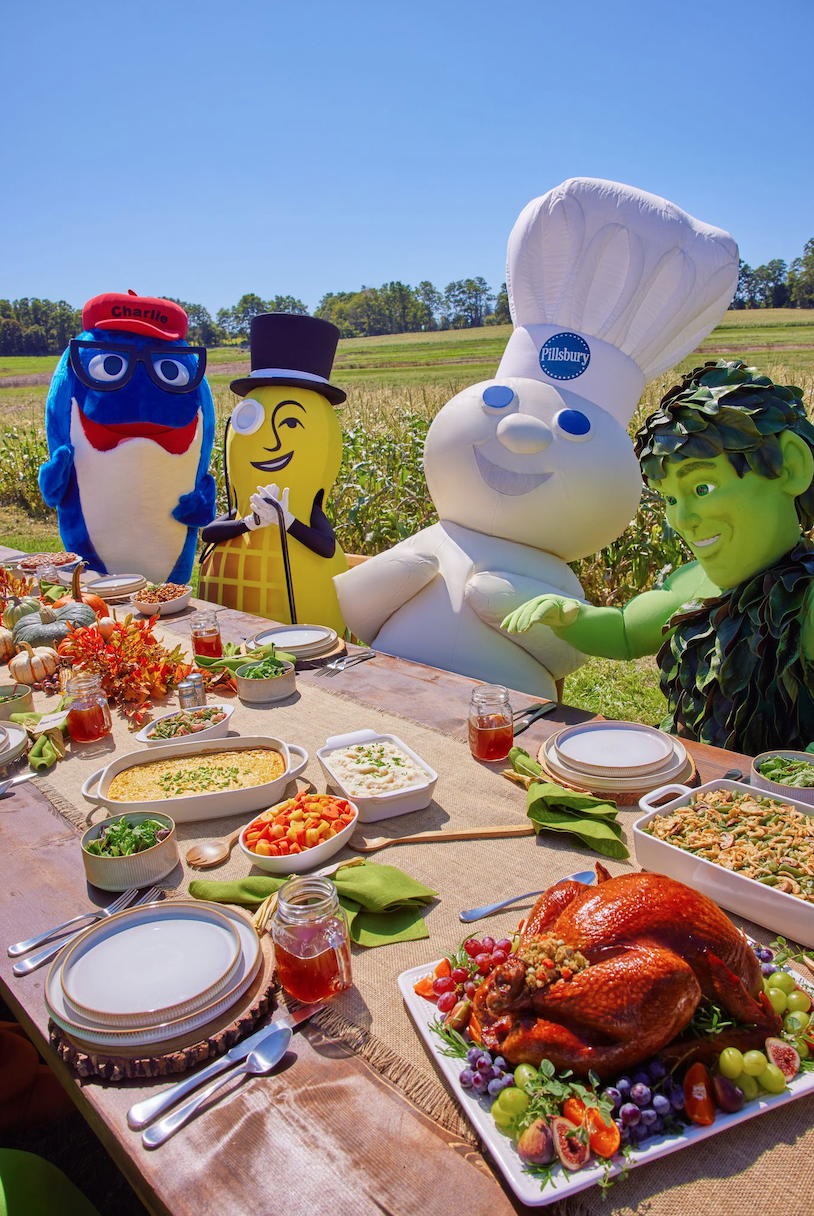 Your Friendsgiving is just as iconic as the Green Giant's. Every person who signs up helps feed children in need.
Visit No Kid Hungry to sign up. Each Friendsgiving sign-up between November 8, 2023 and November 30, 2023 results in a $1 donation by the Green Giant brand to No Kid Hungry with a minimum total donation of $25,000 and a maximum total donation of $35,000. Every dollar donated to No Kid Hungry can help provide 10 meals to children.
This was a Friendsgiving for the books, Green Giant! We hope these special events become a regular occurrence in the brand mascot community.