Who's ready to cue the confetti? The holiday season officially begins on Thursday November 23 at 8:30 AM EST with the return of The 97th Macy's Thanksgiving Day Parade.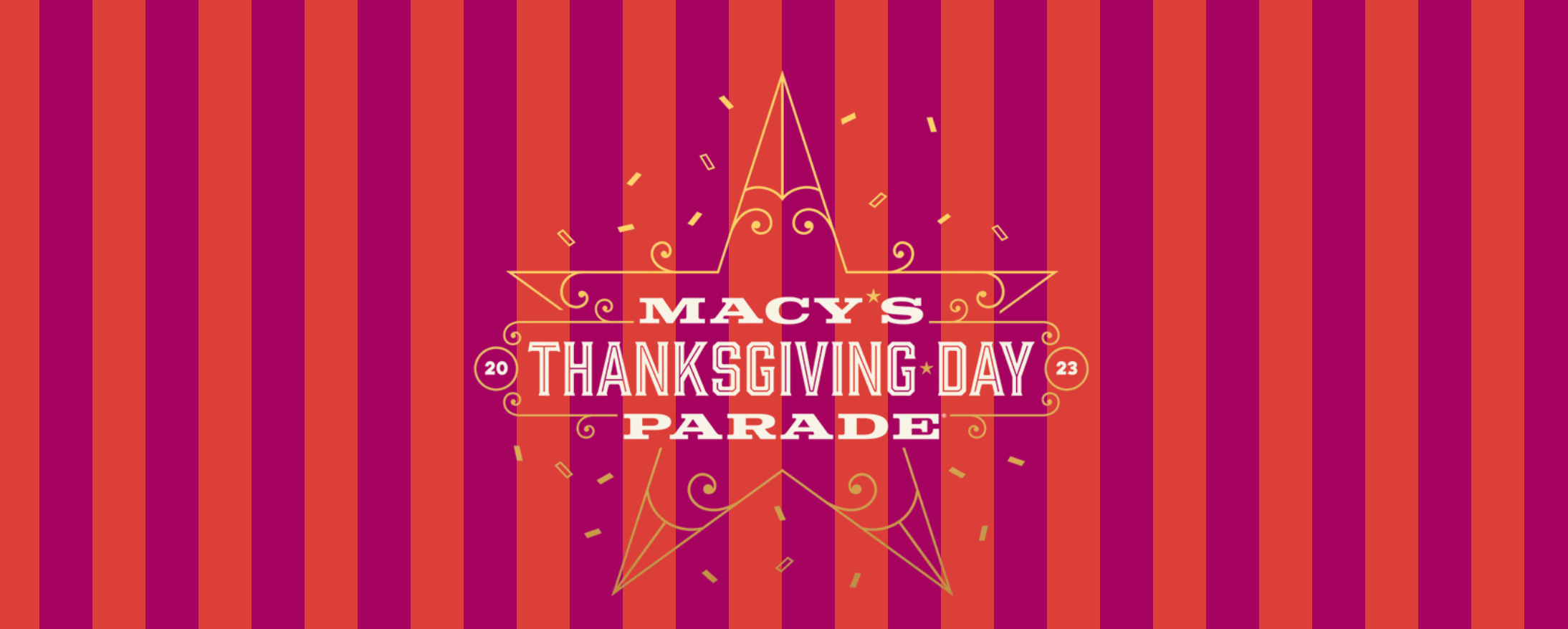 If the start time for the parade sounds a little earlier than usual, it's not a typo. For the first time in its history, the Macy's Thanksgiving Day Parade is scheduled to begin 30 minutes early both in New York and on its official broadcast on NBC and Peacock.

The lineup this year is truly dazzling. 25 balloons are scheduled to take flight and 30 floats and six balloonicles will be wheeling down the parade route. As always, PopIcon has your guide to all the brand mascots with balloons, floats, and balloonicles in 2023. Check out the familiar faces, and new characters, you'll spot making their debut and returns on parade day.
Balloons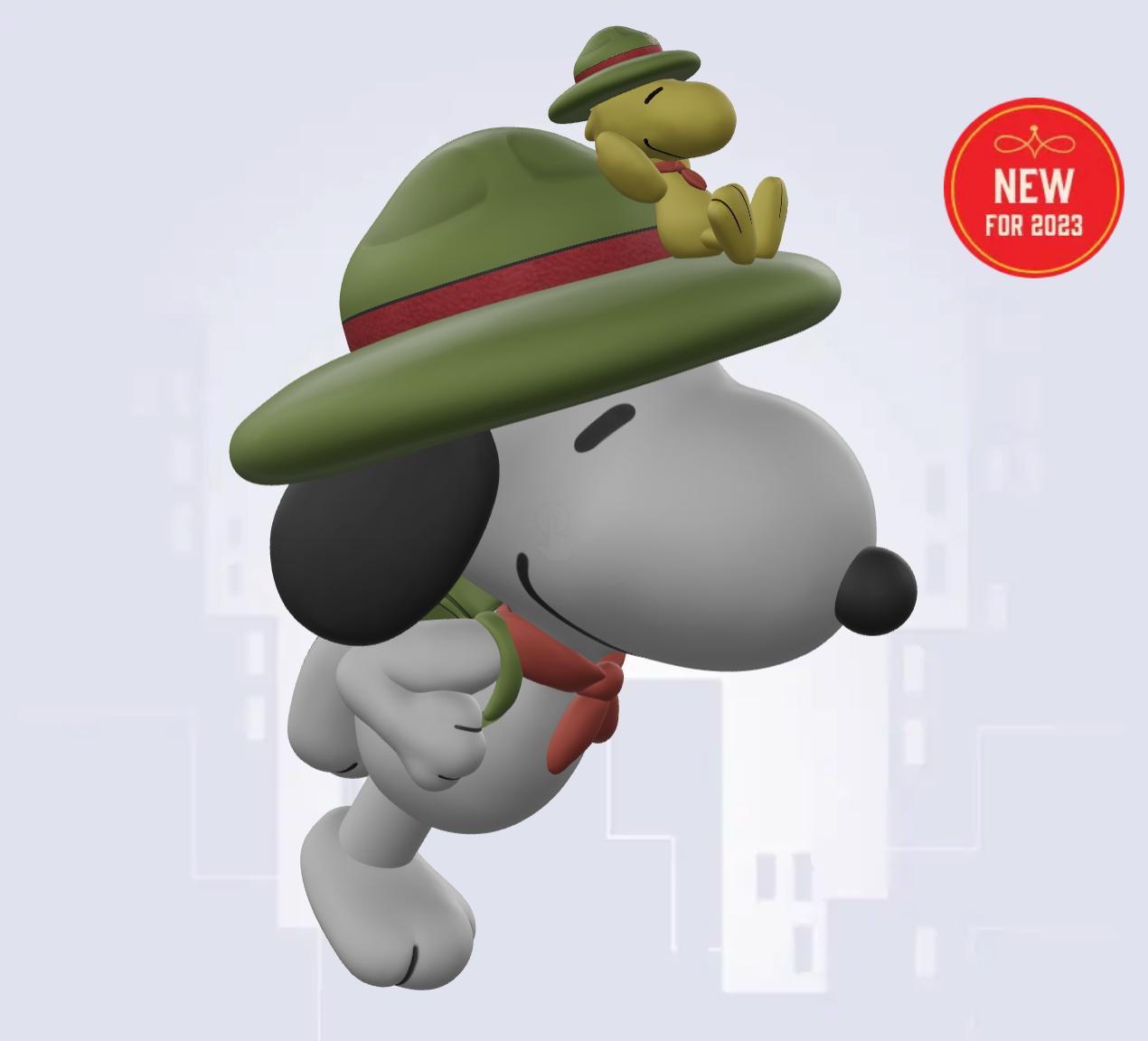 Beagle Scout Snoopy | Peanuts Worldwide
New for 2023! Accompanied by his best friend Woodstruck, Beagle Scout Snoopy is debuting this Thanksgiving during the Macy's Parade. This is the ninth version of the longest-running character balloon in the Parade and it celebrates the 50th anniversary of the first appearance of the Beagle Scouts.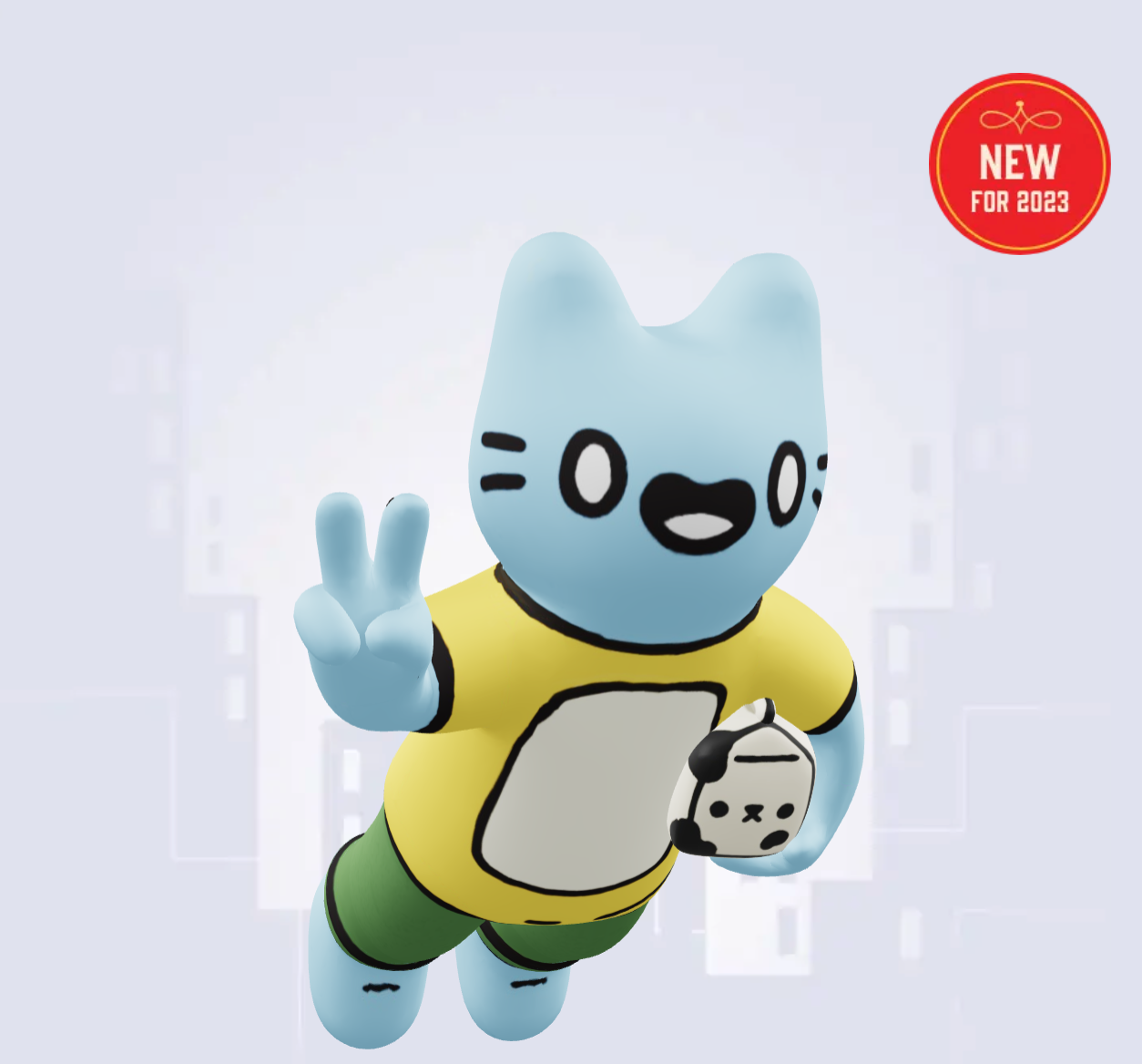 Blue Cat & Chugs | Cool Cats
New for 2023! Web3 company Cool Cats Group is debuting the first-ever NFT Parade balloon to be featured during the iconic holiday event. This balloon features their core mascot character Blue Cat and his adorable friend Chugs, the milk carton.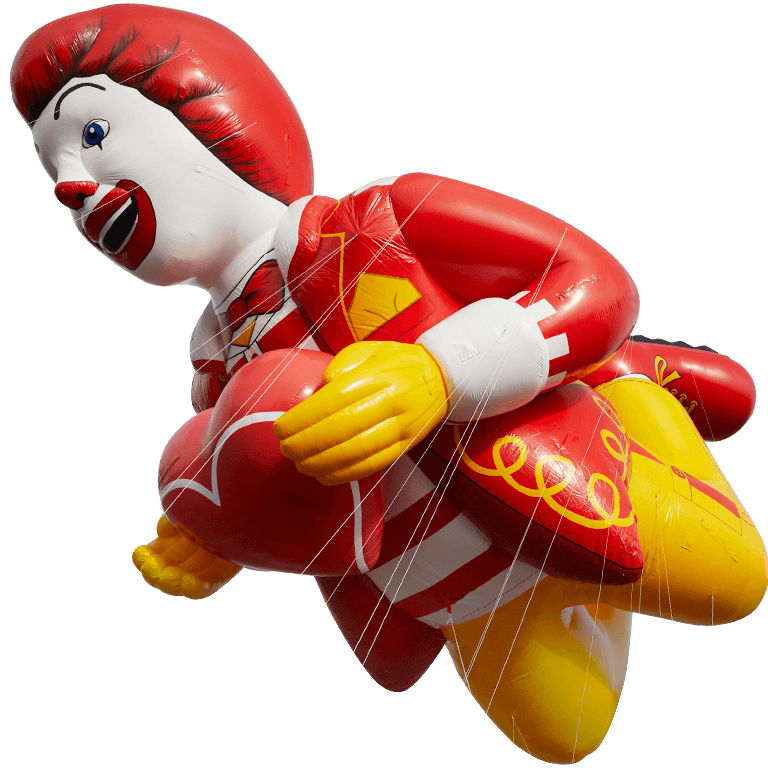 Ronald McDonald | McDonald's
The beloved McDonald's clown mascot is making his return to the Parade. A big red heart is held between his hands to inspire spectators to "see a smile, share a smile." Ronald McDonald has been a staple of the Macy's Parade Day route since 1987.
Sinclair DINO & Baby DINO | Sinclair Oil Corporation
Iconic Apatosauruses Sinclair's DINO and Baby DINO (pronounced DYE-NO) balloons are back! Baby DINO made his debut during the Macy's Thanksgiving Day Parade in 2022 while the Sinclair DINO got a much earlier debut in 1963.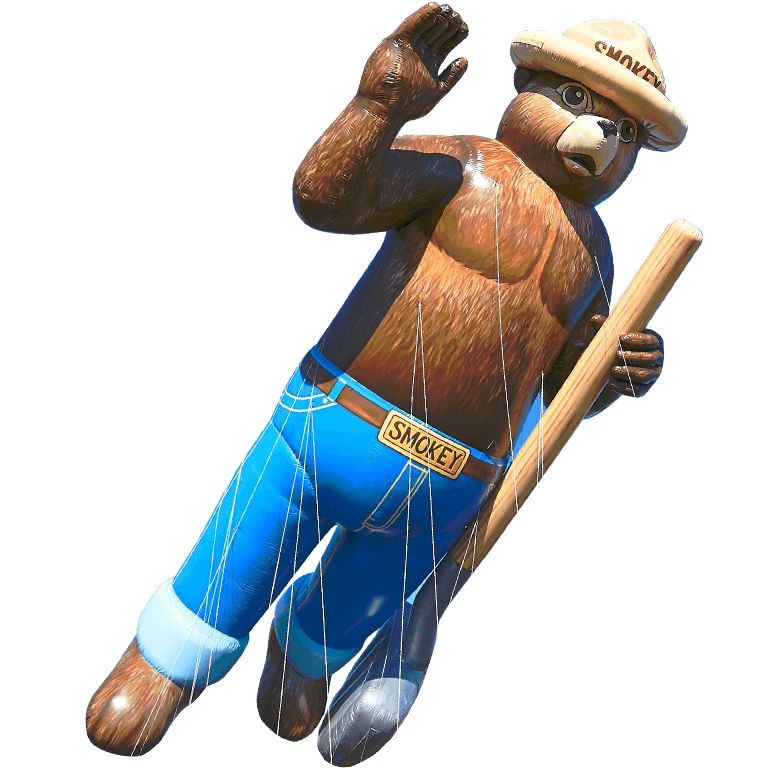 Smokey Bear | United States Department of Agriculture Forest Service
"Only You" can encourage good practices in wildfire safety. After an enthusiastic return in 2002, Smokey Bear, USDA's official spokesbear, is back on Thanksgiving morning and at the Macy's Thanksgiving Day Parade.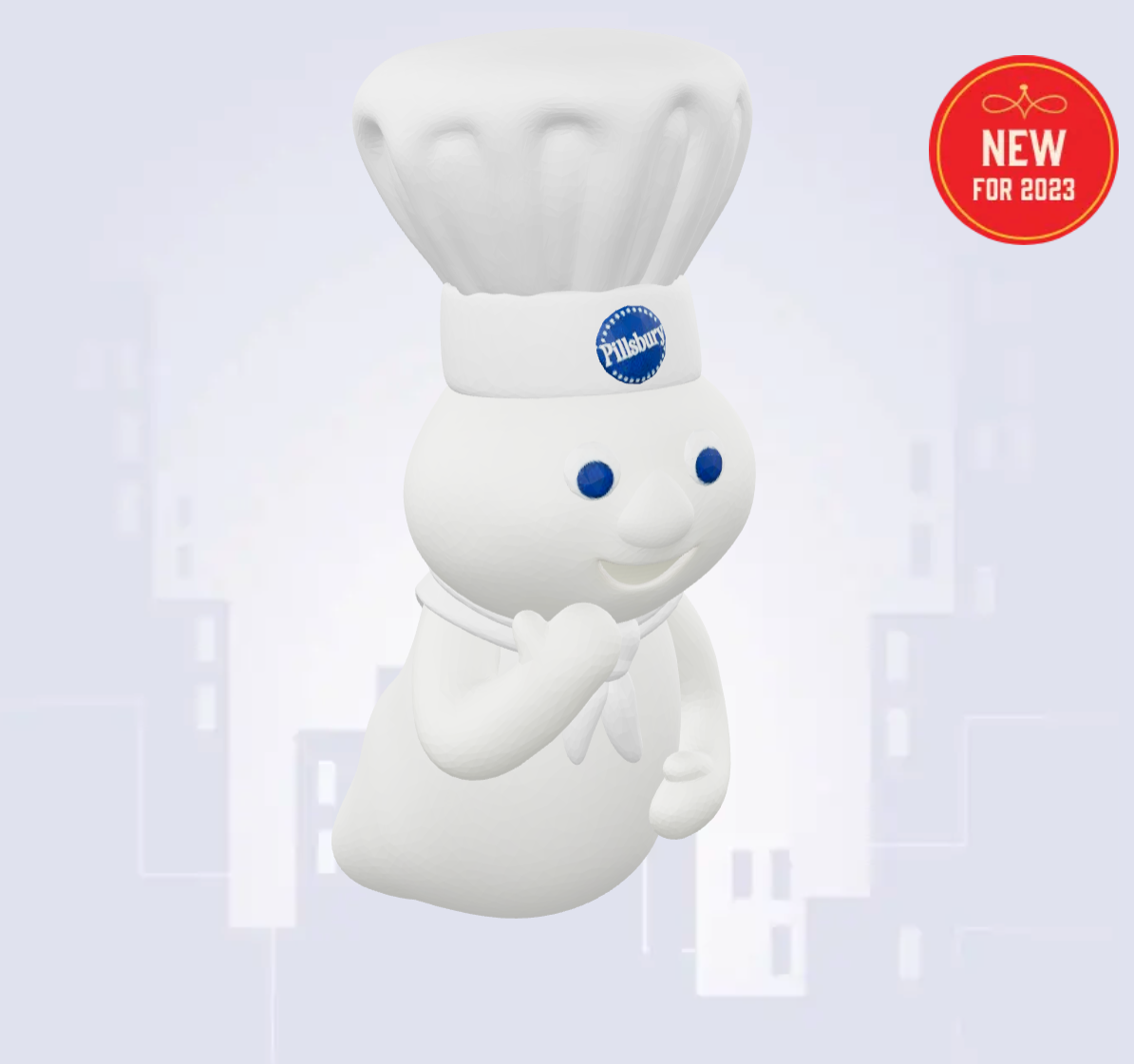 The Pillsbury Doughboy | Pillsbury
New for 2023! Eagle eye Poppin' Fresh fans (like the esteemed writer of this article) are extremely excited to see the Pillsbury Doughboy is debuting a brand-new balloon this year.
Only minor adjustments have been made to the new balloon including the addition of the Pillsbury name to his chef's hat. His presence inspiring bakers and that iconic "hoo hoo!" giggle remain as a-dough-able as always.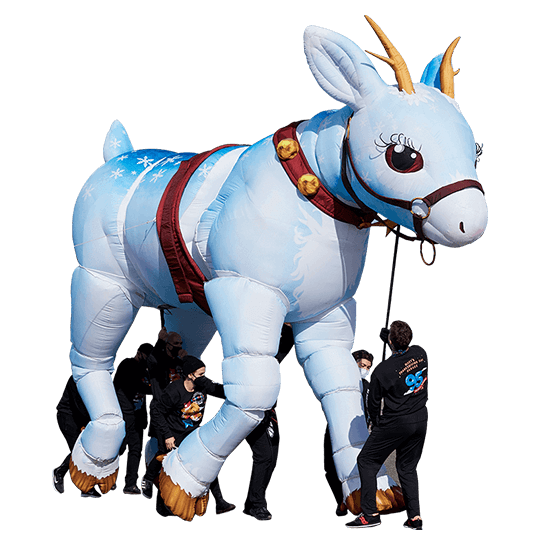 Tiptoe | Macy's
Keep an eye out on the Parade route for Macy's reindeer mascot, Tiptoe. She made her debut as a character and balloon in 2021 and will be celebrating her third year as one of the stars in the Parade.
Floats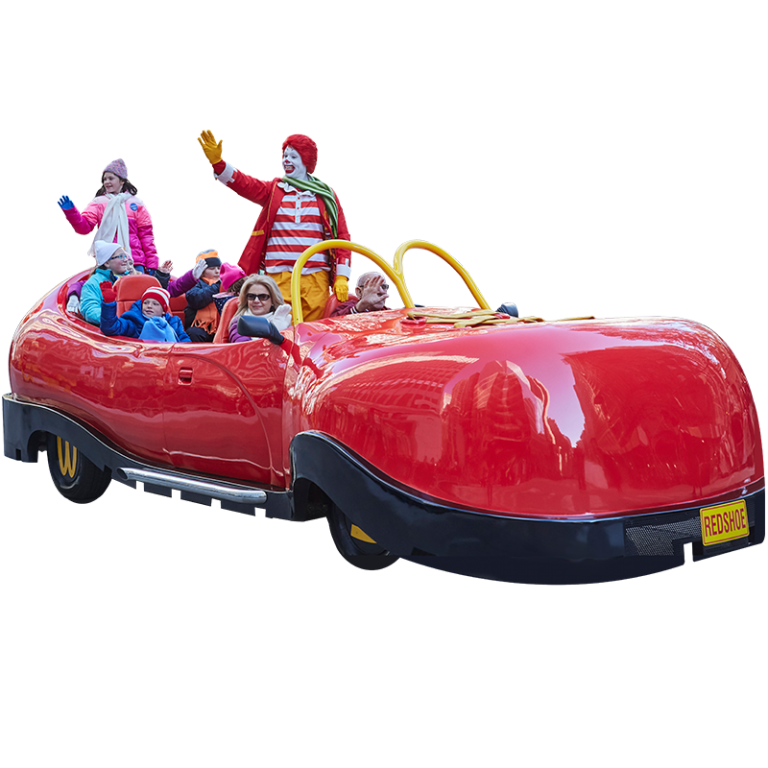 Big Red Shoe Car | McDonald's
Icons only in this one-of-a-kind ride. Ronald McDonald will be cruising down the Parade route on Thursday November 23 in his Big Red Shoe Car along with his mascot buddies Grimace and the Hamburglar.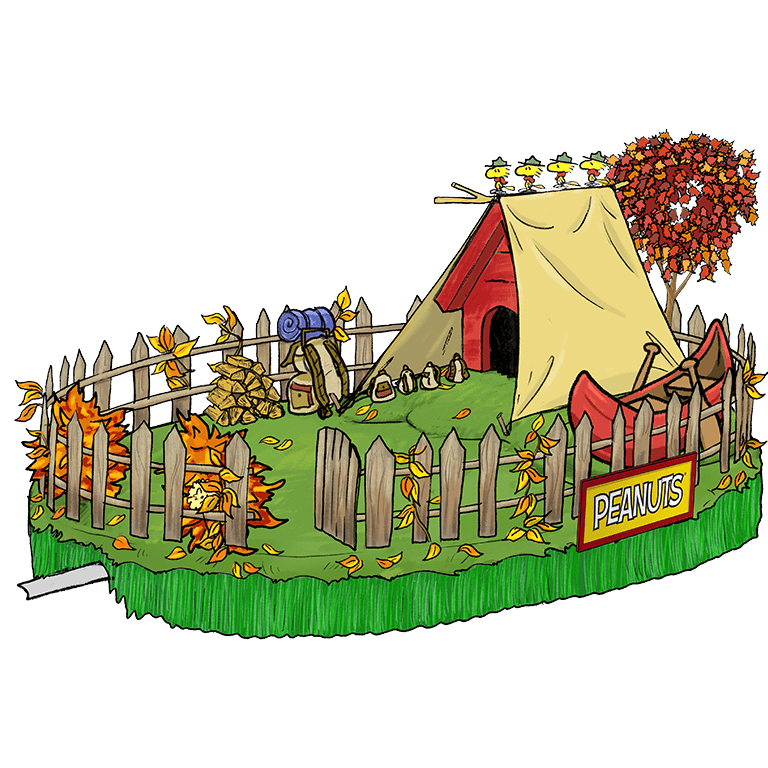 Camp Snoopy | Peanuts Worldwide
New for 2023! The Camp Snoopy float is making its debut on the Macy's Parade route. Peanuts fans will be delighted to see Woodstock and friends on the float, the first Parade float which is longer than the float bed. Let's earn those merit badges!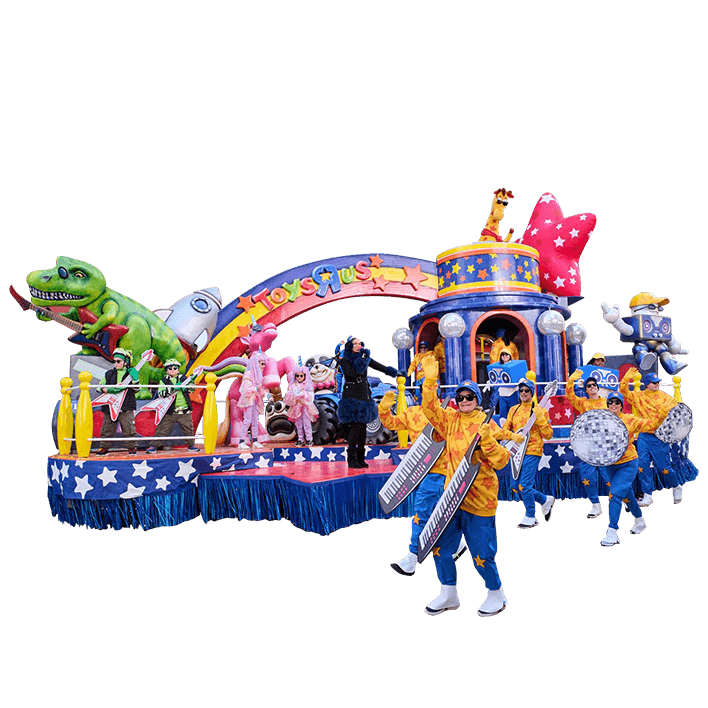 Geoffrey's Dazzling Dance Party | Toys"R"Us
Toys"R"Us icon Geoffrey the Giraffe had such a successful float in 2022 it had to be brought back in 2023.
Geoffrey will be acting as DJ once again in a float full of balloons, bright colors, and toys which encourages everyone to play.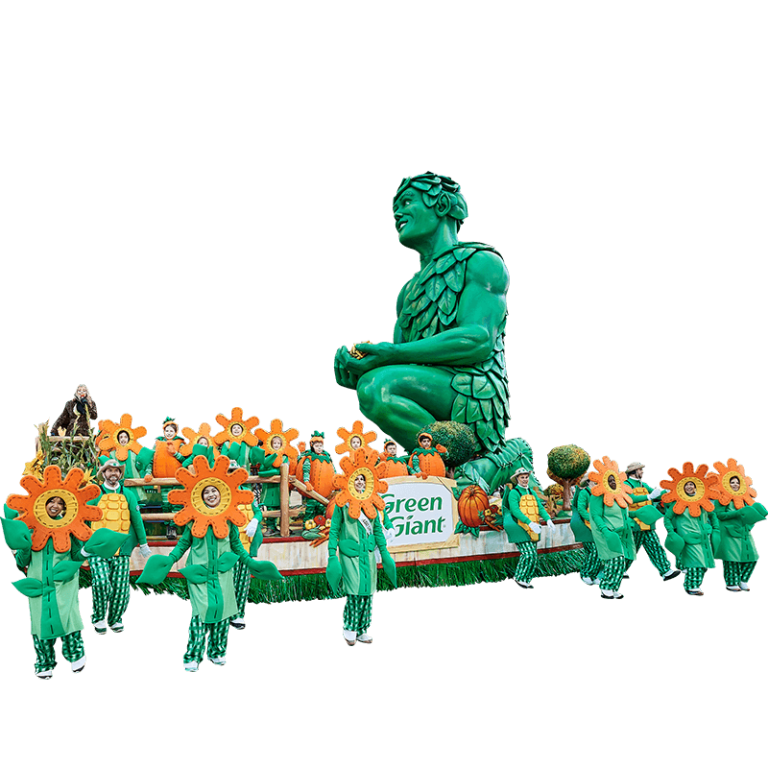 Harvest In The Valley | Green Giant
Ho ho ho! Believe it or not, we eat more vegetables on Thanksgiving than turkey and Green Giant's Parade float, Harvest In The Valley is returning to reflect a fall harvest set in a rolling landscape. In the center of the float is a replica of the Green Giant holding ears of corn and standing at more than two stories high.
Balloonicles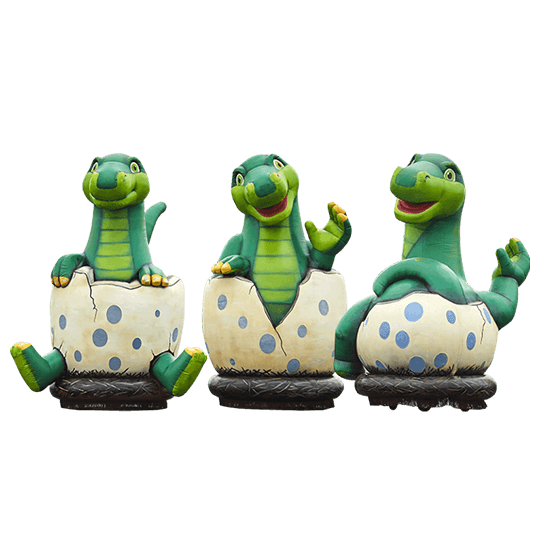 Baby DINOs | Sinclair Oil Corporation
We've got DINOs in the air and now we need a trio on the ground! These three are hatching just in time to join fans for the Macy's Thanksgiving Day Parade.
Save the date and new time! The Macy's Thanksgiving Day Parade officially begins on Thursday, November 23 at 8:30 AM on NBC and Peacock.