Remember places? Captain Obvious, longtime brand mascot of Hotels.com, is eternally nostalgic for how 'placey' so many places can be.
Travel in the summer of 2020 does not look like it did in years prior. Most of us are currently stuck at home — the same space we have been in staying for several months due to COVID-19. Occasionally, we depart for essential purposes such as picking up groceries and getting prescriptions at drugstores. For the time being, however, there are so many places we are not allowed to travel or go to as states gradually phase into reopening across the United States.
In this soothing spot from Crispin Porter + Bogusky, Captain Obvious waxes nostalgic about all the places you'll go. With his help, you can still plan a vacation to your dream destination (date of arrival TBD).
"Places"
Close your eyes and take a deep breath. Inhale and exhale. Let your mind center on remembering places with Captain Obvious as your guide. Some of these places may include, but are not limited to, the following locations.
Great Lakes Rental House. The house has a stunning waterfront with a clear sky. Best of all, it's a house that is not your current house. You haven't spent months in it! It's a whole new space to explore.
Napa Valley B&B. Not only is this a bed and breakfast where you don't make any of the meals, but may enjoy a glass of wine… by the glass. Not from inside a box.
"Oh, so placey," Captain Obvious wistfully recalls.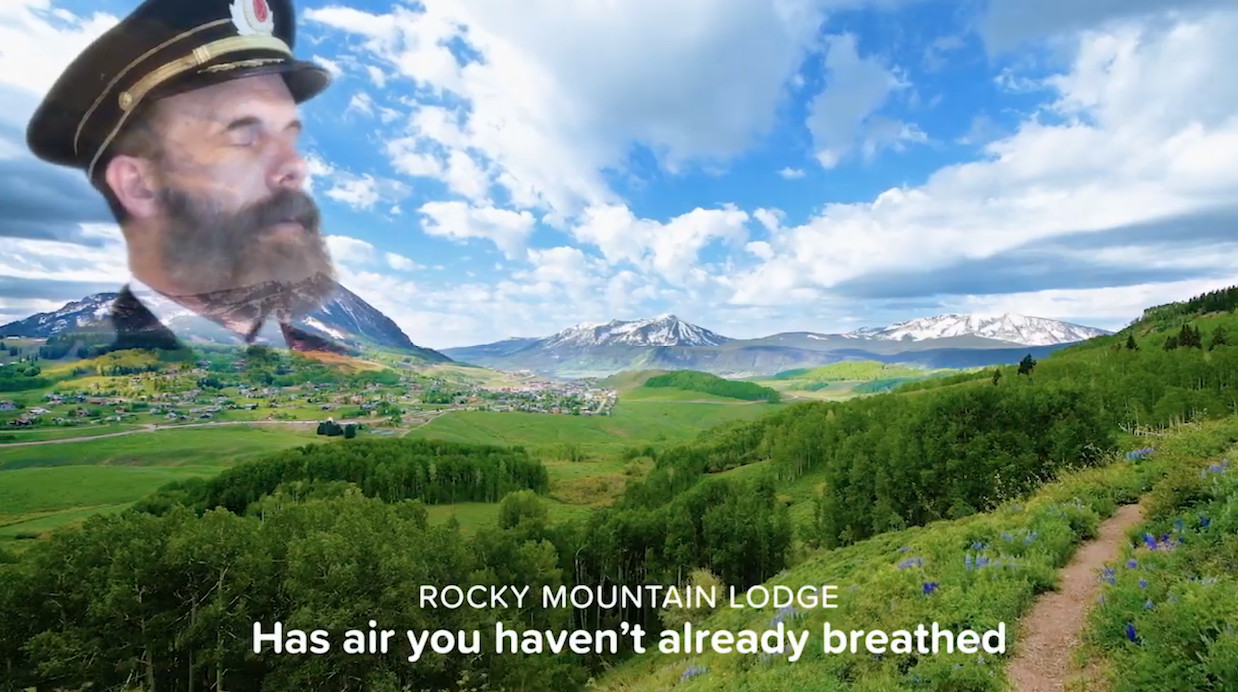 Where else can we imagine ourselves traveling to?
Miami Beach Resort. The beach and ocean are just steps away, but that might not even be its biggest selling point. This resort has endless amounts of toilet paper available to guests. Remember when TP was a hot commodity? Here it flows abundantly, like water.
Rocky Mountain Lodge. Majestic peaks and valleys made for walking and biking up and down trails. Plus, it's full of fresh air. Yet another place that feels like a placey dream come true!
Do these places still exist or are we simply caught up in old memories?
Captain Obvious assures us that yes, hundreds of thousands of "not your house places" exist all over the world. With the help of Hotels.com, you can still book a stay and receive a free cancellation for most hotels. Just in case things are still weird later on.
Mmm…. Places. These spots can't wait to have us return for a visit. And we can't wait until the day we're able to vacation to the "placey" place of our dreams.