Look closely at J.J. Sedelmaier's company logo. It might take you a moment to recall where you've seen it before, but I can assure you that you have seen it before.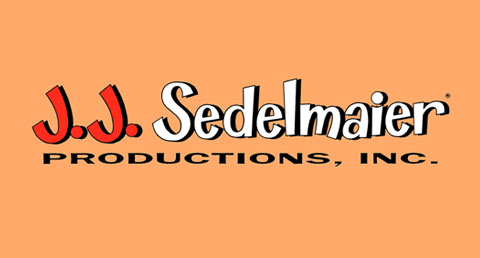 This logo appeared on a title card at the end of The Ambiguously Gay Duo. These sketches were part of the Saturday Night Live TV Funhouse collection. Sedelmaier and Robert Smigel created and produced the animated skits featuring vocal talent from Steve Carell and Stephen Colbert.
The Ambiguously Gay Duo is just one of the many feathers Sedelmaier has in his animation hat. Remember the first season of Beavis and Butt-Head? Sedelmaier launched that show for MTV. How about the pilot for Cartoon Network's Harvey Birdman, Attorney at Law? Yep, that's another Sedelmaier creation.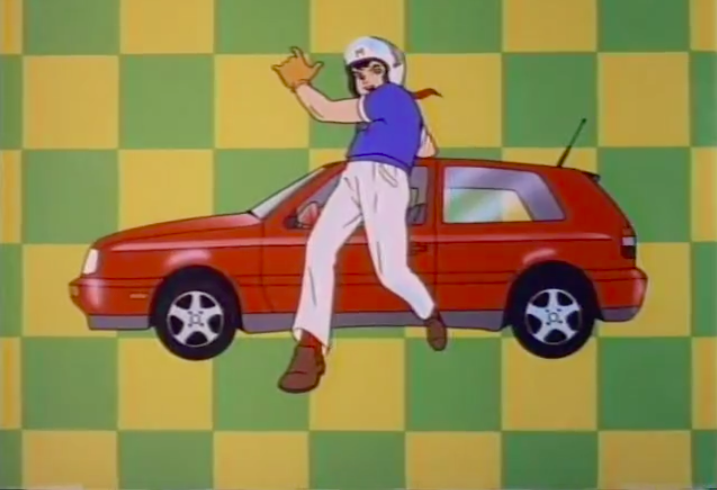 Other feathers include his wide array of advertising work for brands like Geico, Volkswagen, and the NBC Peacock itself. Each commercial includes own signature Sedelmaier animation style. There's retro, where Volkswagen meets beloved 1960s cartoon Speed Racer. A simple linear approach utilized for Slim Jim during the 1990s. Playing up Speedy Alka Seltzer's iconic character performance for Bayer. When it comes to beloved brand mascots, Sedelmaier knows how to hit refresh in all the right places.
Early Years
Sedelmaier credits his success and luck to his parents. Sedelmaier grew up in Chicago surrounded by creativity. His father, Joe Sedelmaier, created the famous "Where's the beef?" Wendy's tagline while his mother was a painter and designer. He attended the University of Wisconsin — Madison and debated as to whether to do animation or comic books after college.
Post-grad, Seldelmaier moved to New York in 1979. There he met people involved with animation and got a job at a company called Perpetual Motion Studio. He recalls the experience as being "great" because he could work with people who had been in the industry for years. Animation wasn't popular yet. In fact, it was still considered to be something just for kids.
Animation, MTV-Style
MTV, however, was beginning to change that narrative. Remember the original "I want my MTV" IDs? Many of these spots had bits of animation mixed in with real musicians, like David Bowie and Cyndi Lauper. Sedelmaier soon found himself at a studio called The Ink Tank. He stayed there until 1990 when he decided to open up his own studio, J.J. Sedelmaier Productions.
Sedelmaier, and his wife Patrice, spent their lives at the short form and animation-based studio. They launched the first season of Beavis and Butt-Head, and the pilot episode for Harvey Birdman, Attorney at Law. The title card for The Ambiguously Gay Duo on Saturday Night Live were credits "everyone and their mother saw" according to Sedelmaier. Over time, J.J. Sedelmaier Productions became a Hanna-Barbara-approved studio to animate their iconic characters. Freelancers cut their teeth with animation at the studio during a time when there was a lot of commercial work to be done.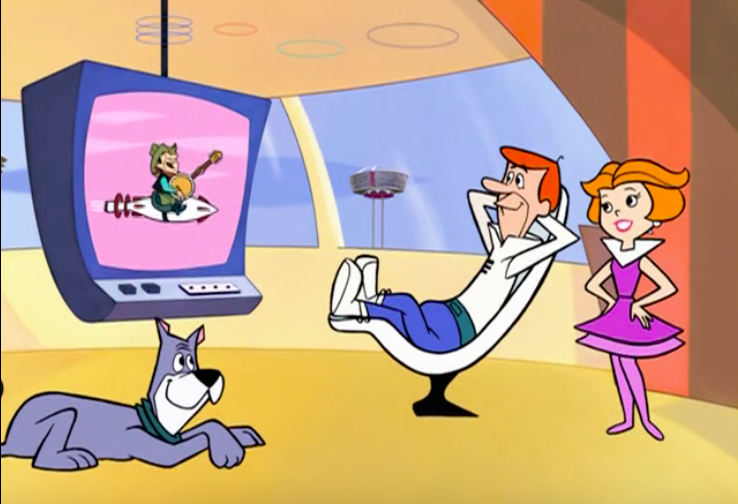 "I loved the experience of developing a creative thing with a group and seeing it realized." Sedelmaier says, "To be part of that culture and for people to know your stuff… That's really terrific."
Speaking of commercials, what were some of the most famous ones Sedelmaier did starring iconic characters? Let's take a look with Sedelmaier's commentary included.
Speed Racer | Volkswagen
"We did this one for Arnold Worldwide in 1996. It's one of my favorites. Fans of the cartoon were totally convinced that we pulled footage from Speed Racer for the commercial. It was completely new material!"
The Jetsons | Tums Quik Pak
"This was released in 2008. Warner Brothers had a new character bible for The Jetsons that they wanted us to use. The agency [Arnold Worldwide] really went to bat for us with approvals. Our spot was constructed around original Jetsons from the 1960s. We, along with Tums, wanted to keep it that way."
NBC Peacock
"That was a lot of fun! Seven artists were asked to do these IDs in 1992 including Al Hirschfeld and John Kricfalusi, who created The Ren & Stimpy Show. One of the IDs I designed was a historical design of all the peacocks. I love dealing with projects that have a heritage. It took months and months of work to do. I had almost forgotten it was a project and finally it was gonna happen."
Slim Jim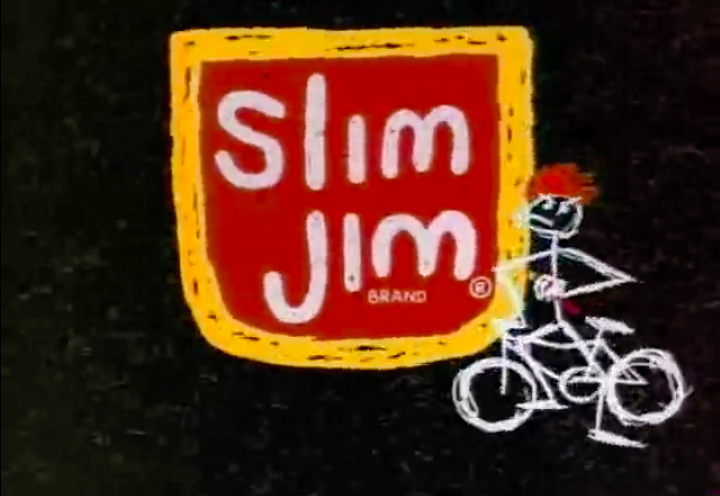 "I did four or five of these using line design during the 1990s. A friend of mine was a producer and their agency wanted to do animation for Slim Jim and use stick figures. The problem I had with that is that stick figures have a childlike quality. We needed to do something that was targeted more towards teenagers and young adults. It was styled to be a raucous, scratchy drawing. The background has as much energy, too. There was a piece of fiberglass installation that I made as the background for an ever-moving, kinetic action. It was fully animated and simplistic, but the design was fast-paced."
He-Man and the Masters of the Universe | Geico
"This was another favorite of mine. We used the character bible and were able to work the animation out using shadows in a 2D way. It was difficult to adapt from the original spots, in terms of animation. When their heads turn in the original cartoon… Who drew this? It was wanky!"
Speedy Alka Seltzer | Bayer
"I had a friend in Chicago who worked at BBDO. I had worked with him before and they wanted to test a whole collection of animatics. When I found out the commercial was for Speedy Alka Seltzer, I went crazy. I had one of his thermometers as a kid! I was so excited. Instead of animating in stop-motion, they wanted it to be CGI. I knew some people at the creative studio Framestore and wanted to work alongside them. We shot live-action in LA and did three spots. Working with Framestore was a wonderful experience. It was perfect, technically, timing, and design-wise, but it would have been nice to update the character and make him more relevant."
"For Big Jim's character design, I thought it would be good not to venture into a Disney sort of look. We leaned into a Famous Studios look instead. We wanted something that harkened back to a retro time, but didn't rely on Disney devices. The goal was to create something we can own. I worked on this with designer and animator Andy Friz. We did the Geico He-Man spot together. Andy is nimble and flexible. He knew exactly what I was getting at for this style."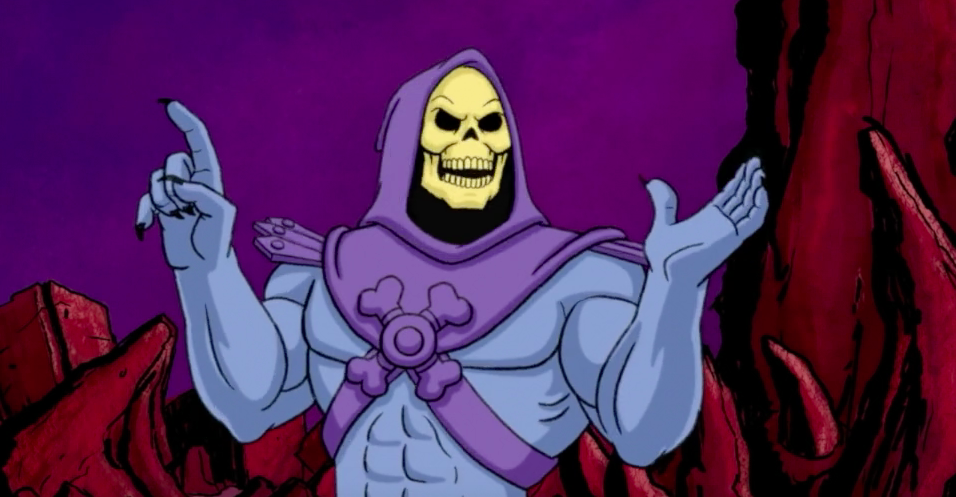 Looking Back And Moving Forward
Today, Sedelmaier is still working in animation production. He also teaches, writes, and curates shows, the latter in which he takes a cartoonist and does a retrospective of their career and life. He balances family with business with his studio in White Plains, New York.
Does he believe there's a place for characters in the future? Of course! The key is to find smart people who can find a way to update them in a way that makes sense.
"It's tough. The Cartoon Network and what they did with Space Ghost for Adult Swim was brilliant. Harvey Birdman was brilliant, too." Sedelmaier says, "If you bring back an icon nobody knows, you've got to appeal to the audience that remembers it while making it appeal to the new audience."