What's not to love about Big Jim? His debut commercial with Progressive Insurance introduces audiences (and neighborhoods) to a strong, skilled fella. We quickly learn, through his accompanying jingle, that the animated Big Jim is no ordinary guy.
"He's got legs of lumber.
Arms of steel.
Eats a bowl of hamburgers at every meal!"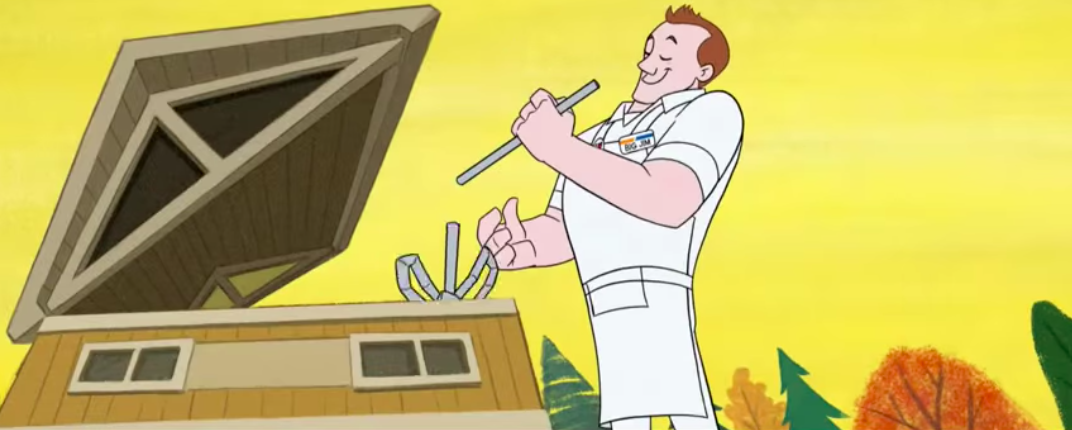 Big Jim is ready and willing to assist with everyone's home and auto needs. He can easily lift the roof off a flooding home and fashion a broken pipe into a straw, casually slurping up the water inside and using it to put out a fire at the house next door. Like his jaunty jingle says, "Great Big Jim has got you covered! Great Big Jim, there ain't no other…"
Time for a plot twist! Big Jim isn't actually a new animated spokescharacter for Progressive. He's the alter ego of Jamie, a member of the Progressive team who happens to a regular, real-life guy.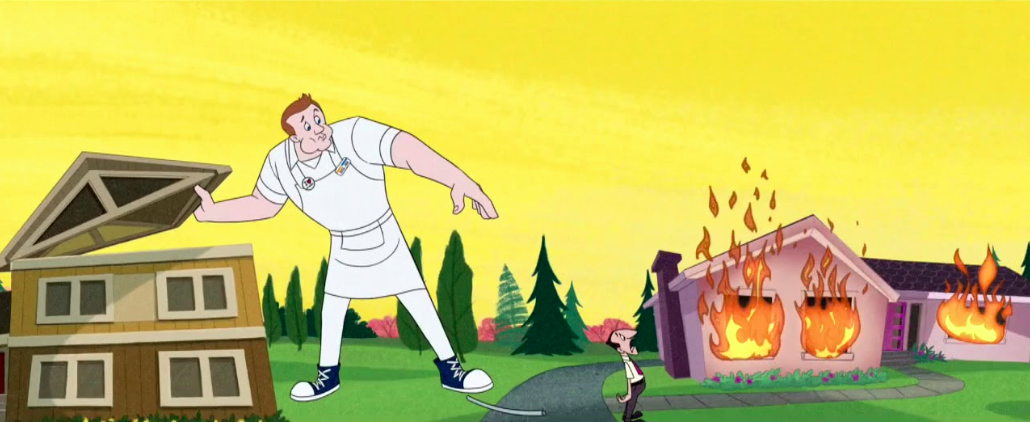 The look and feel of this campaign from Arnold Worldwide may remind you of Amusement Park's ultra retro take on Wienerschnitzel's iconic hot dog, The Delicious One. You can thank the wildly talented J.J. Sedelmaier from J.J. Sedelmaier Productions, Inc. for directing and bringing the spot to life.
One glance at Sedelmaier's portfolio reveals his natural eye for vintage advertising in a modern world. He has had Tums ready for George Jetson after he snacked on chili dogs, and gave Speed Racer the keys to a Volkswagen car. Could he bring the same quaint sensibilities to a Progressive spot, too?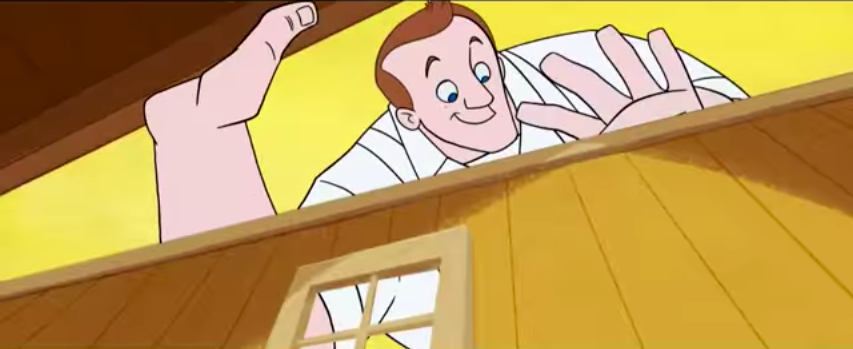 Of course! SHOOTonline reported that Sedelmaier, along with Arnold's art director Abby Gross, agreed that the animated parts of Progressive's Big Jim campaign should "look and feel like a good ol' fashioned cartoon." It was out with the CGI, and in with the 1950s old school brought to life by designer and animator Andy Friz.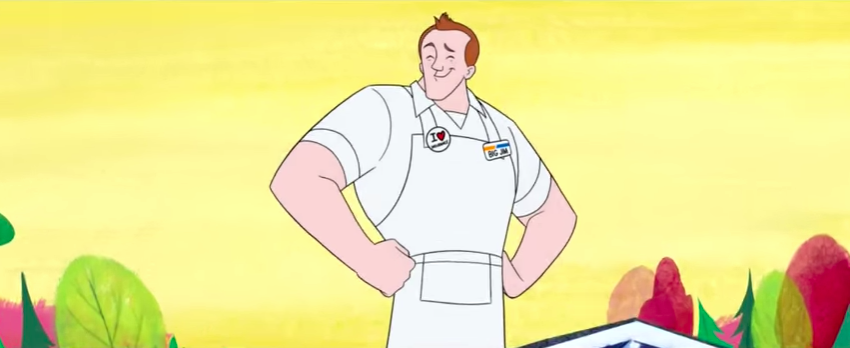 Sedelmaier directed the Progressive spot alongside Brendan Gibbons from Station Film. Gibbons regularly helms commercials for Flo, the iconic Progressive spokeswoman. The Sedelmaier and Gibbons match made for a brilliant mix of animation and live action.
Let's go back to that live action part for a moment. When we last left Jamie, he was daydreaming about life as Big Jim. Next to him is a car with a fall tree branch on it. Big Jim could easily remove the branch with a flick of his fingers and be on his merry way. Jamie, on the other hand, needs to call for backup help.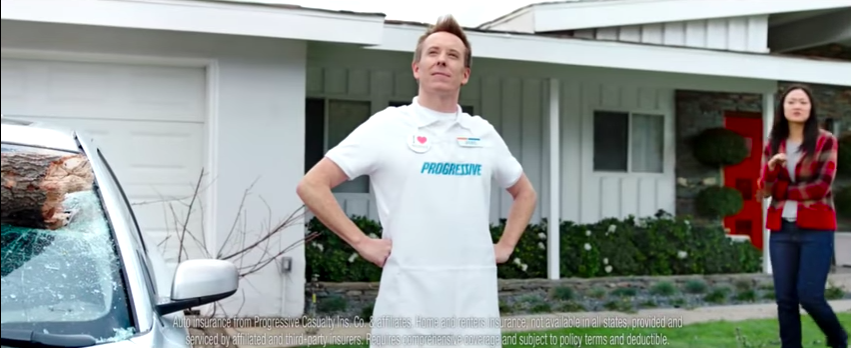 True, he may not be just like his "inner me" but Jamie still has you covered, no matter what. Now, let's try to figure out how Big Jim MacGyver'd that pipe into a straw so effortlessly…