It's an evolution 97 years in the making for Metro-Goldwyn-Mayer. MGM, one of the world's oldest film studios, is bringing its iconic roaring lion to CGI for the first time.
Logo Rebranding for the MGM Evolution
After a year as unprecedented as 2020, it has become clear that the entertainment industry is ripe for evolution. Part of that evolution means creating a more modern brand logo.
MGM worked alongside Baked Studios in Culver City, California on the logo refresh. It was a silver screen dream come true for their creative team who spoke highly of the opportunity on their website.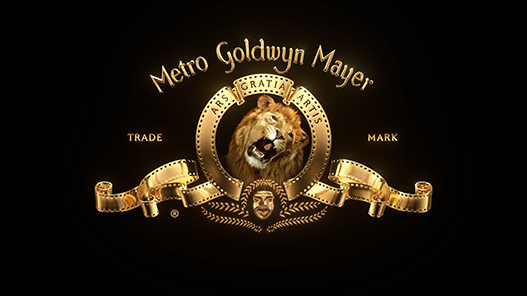 "The rebrand of MGM was an incredible endeavor for Baked and to date one of our proudest achievements," they write. "It was an exercise in innovation, scale, and taste with the fundamental challenge of continuing to honor and preserve an already legendary brand."
Design changes were subtle. Most noticeable is that Leo the MGM lion is now CGI. The mascot is able to keep his gold design as part of the new rebrand. The classic MGM logo font is also included in monogram's refresh, along with Leo's distinctive roar.
MGM's Many Lion Mascots
Metro-Goldwyn-Mayer wasn't founded until 1924, but its furry mascot roared onto the scene in 1916.
Created by Howard Dietz, a publicist for Goldwyn Pictures, the earliest incarnation of the lion was surrounded by a ring and scrollwork of film. This was chosen as a nod to Dietz's alma mater, Columbia University.
Since 1916, six lions have served as the MGM mascot. These include the following lions and their retirement timelines.
Slats
Slats, born in the Dublin Zoo, debuted for MGM in 1916. He is distinct in that his is the only lion that has never roared on camera. He quietly observed audiences in "A Goldwyn Picture" and Metro-Goldwyn-Mayer until his retirement in 1928.
Jackie
The next lion, Jackie, debuted in 1928. Jackie hails from the Sudan. His impressive roar — sometimes relaxed, sometimes more growl with gravitas — was featured in every Metro-Goldwyn-Mayer film opening. This amounted to over 100 films until his retirement in 1956.
Bill, Telly, and Coffee
Three new lions arrived with a few years of one another. Bill debuted in 1927 and retired within the year in 1928. Telly took his place until 1932. Then, Coffee stepped in that same year until 1935.
More lions in MGM openings with Jackie? Watch closely in the reel linked above. Bill, Telly, and Coffee were used in two-strip Technicolor and color films until their retirements.
Tanner
Tanner, debuting in 1934, took over MGM's Technicolor films and cartoons. He replaced Telly and Coffee, but not Jackie who still maintained an active presence in remaining black and white MGM logos. Tanner retired in 1956, the same year as Jackie.
George
Another lion, George, was introduced in 1956. His appearances were short-lived with MGM and George retired in 1958.
Leo
The most famous MGM lion is Leo, who made his debut in 1957 and has been featured up until his CGI present in 2021.
Leo was also born in the same zoo as Slats and was notable for being the youngest lion of his predecessors. This allowed Leo to enjoy a lengthy career in the spotlight. Few changes were made to his look or logo, the most prominent being a short-lived "Stylized Lion" logo that debuted in 1965 but quickly reinstated Leo back into his prominent position.
When Can We See the New MGM Logo?
It's a little difficult to pinpoint when the new MGM logo will make its debut. The coronavirus pandemic has delayed many blockbuster films, including No Time to Die the latest in the James Bond franchise.
At the time of writing this, Leo is expected to debut in July 2021 at the premiere of the Channing Tatum comedy Dog. The new logo is also anticipated to make an appearance at Respect, an Aretha Franklin biopic set to hit theaters in August 2021. (We'll keep our fingers crossed that the latest Leo look still gets a nod in No Time to Die once we have a clear idea on its release date.)