Honey Smacks are back! Last month, Kellogg's announced that Honey Smacks would return to U.S. grocery shelves in limited quantities throughout November. The cereal, known for its sweetened honey-flavored puffs of wheat, also boasts a new recipe. Honey Smacks is now "simpler," using five simple ingredients to create one great taste.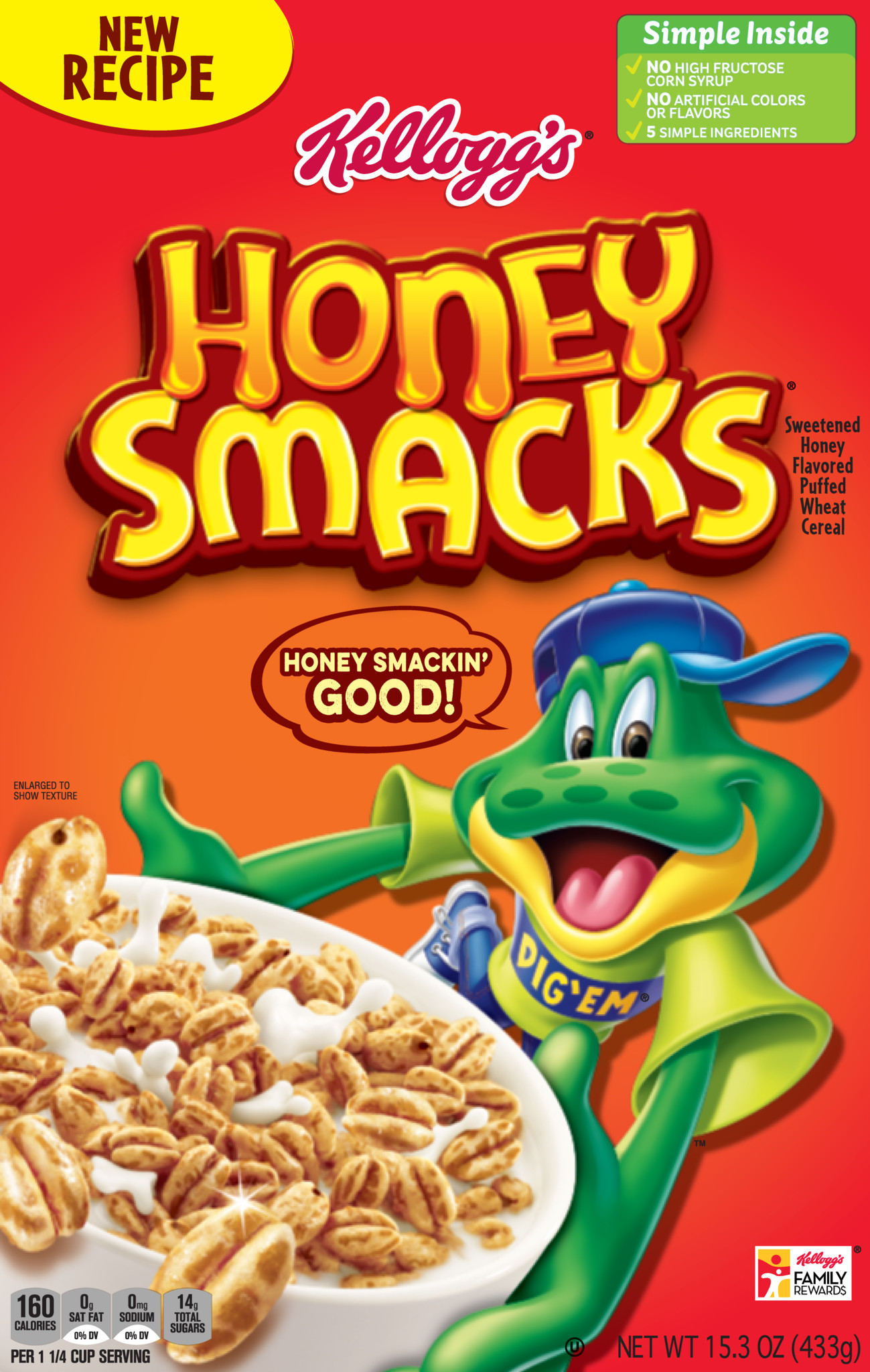 Returning along for the ride is none other than the iconic Honey Smacks mascot, the Dig'em Frog!
Honey Smacks Before Dig'em Frog 
Honey Smacks debuted in 1953, decades before the Dig'em Frog's introduction and back when the cereal was known as Sugar Smacks. Various characters, like Smaxey the Seal, acted as the brand's mascot, but never quite caught on with audiences.
A Spokesfrog Star Is Born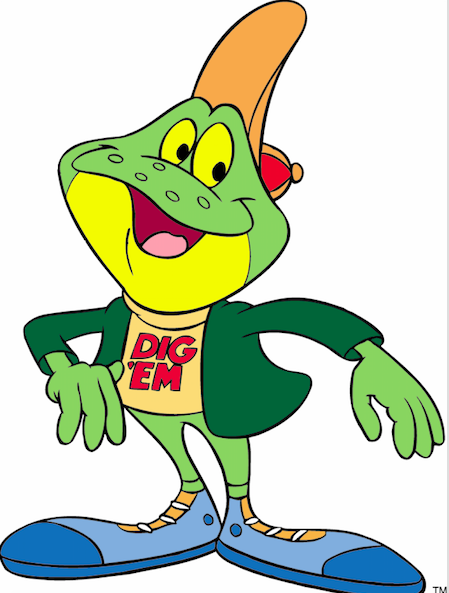 As the 1970s approached, Kellogg's felt like the cereal needed a more fun-oriented appeal. The name was changed to Honey Smacks. James Mackey, a former Executive Art Director at Leo Burnett in Chicago, created their new, hip character — a spokesfrog.
Mackey joined Leo in 1963 and worked at the agency for 20 years. He designed the character in the early 1970s. A writer came up with the name. Mackey brought its character, a fun-loving frog wearing a baseball cap, to animated life.
The Dig'em Frog was introduced in 1972 as the official spokesfrog for Honey Smacks. He was described as "a little frog with a big voice." Breakfast starts with Honey Smacks and the raspy, rich ribbits from the Dig'em Frog about the cereal's great taste.
Retirement and Wally Bear's Debut
Despite the character's popularity with consumers, the Dig'em Frog retired in 1986. Wally Bear, a new bear character, became the new face of Honey Smacks. He wasn't like the Dig'em Frog who proudly helped make Honey Smacks. Wally was desperate just to get one spoonful of the cereal.
"Frog-Aid" For Dig'Em Frog!
Consumers started croaking, I mean voicing, to get the Dig'em Frog back. Students on a college campus staged a day-long demonstration pleading for his return. Kellogg's even received a letter from a group called "Frog-Aid." There was a message inside that begged for their favorite frog to come back.
You can't keep a good frog down. Dig'em officially returned to Honey Smacks in 1987. Since then, the character has hung out with kids during breakfast and encouraged them to try Honey Smacks. He knows that the cereal may look a little unusual, but that it's worth giving a chance. You'll dig 'em!