Caramel isn't like the other members of the M&M'S family tree. He doesn't look or behave like anyone else. Every other icon, from Red to Yellow, is round or oval shaped and brimming with personality. Caramel is a little more nervous and nerdy. He's kind of a square actually, which is perfectly suited to his shape. In terms of taste, he's also a little sweeter and stickier than the rest of the M&M'S characters — but let's not discuss that part, okay?
Despite commercials depicting his lackluster group interview with the M&M'S, Caramel has actually been the biggest launch in M&M'S history. The flavor made its debut in 2017 with Mars Chocolate Associates working together across the United States. Their teams focused on every aspect of the launch from research and development to the science behind making a caramel M&M. Caramel, according to consumer and market insights, is a flavor that appeals to all age groups. It's one part nostalgic, one part comforting, all-around tasty.
Since its launch, Caramel M&M'S have become so popular that Mars has cracked down in creating a Special Op's team to help keep them on store shelves. (They're that good.)
Meanwhile, Caramel has remained under the radar. Unlike characters like Red, who would crack for any opportunity to stay in the spotlight, Caramel has kept a low profile. That is, until now.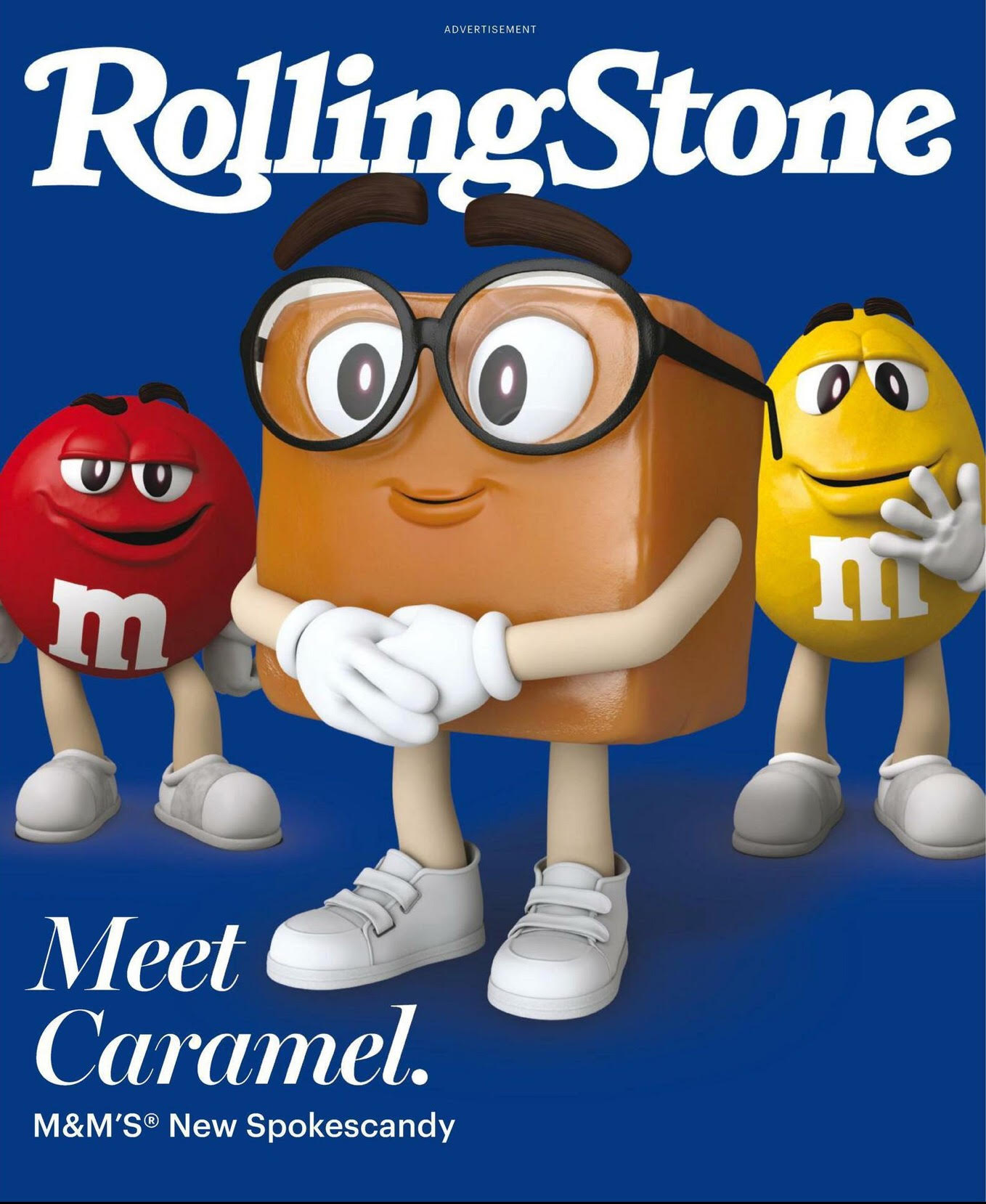 The August 2018 issue of Rolling Stone Magazine features an exclusive interview with Caramel. Sarah Rose Greenberg, designer at Rolling Stone, designed the M&M'S advertorial and article as a second cover design behind the magazine's Eric Church cover.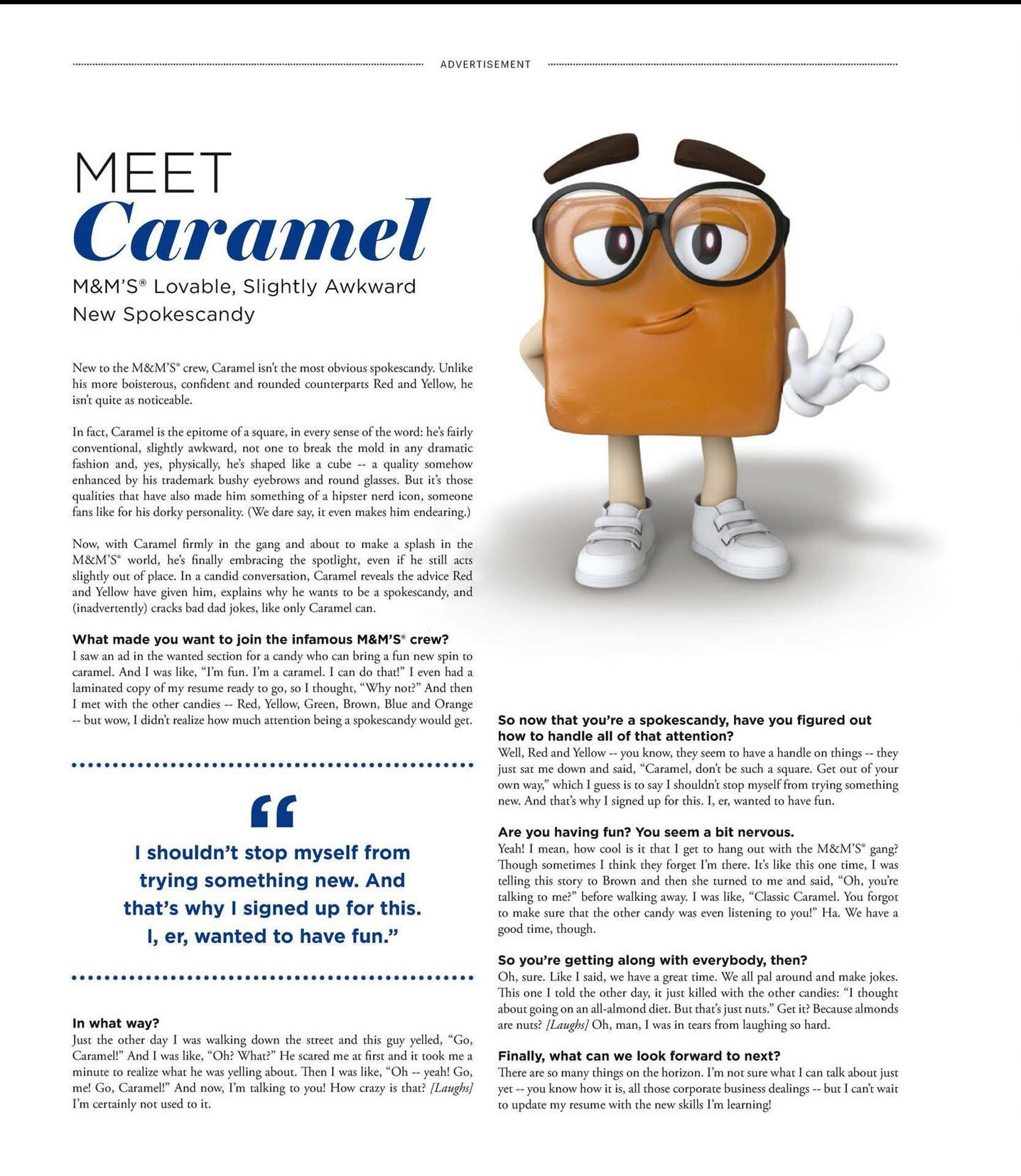 The interview captures Caramel at his most confident. He's been on the scene for nearly two years and sheds his antsy persona to openly share with Rolling Stone how he got the gig and his budding relationship with characters like Blue and Brown. He might still be finding his footing, though. That joke about being on an all-almond diet… Needs a little work. We hear ya, Caramel. We've got you!