The poll results are in from Monster's New Year, New Career survey and 96% of surveyed workers are looking for a new job in 2023.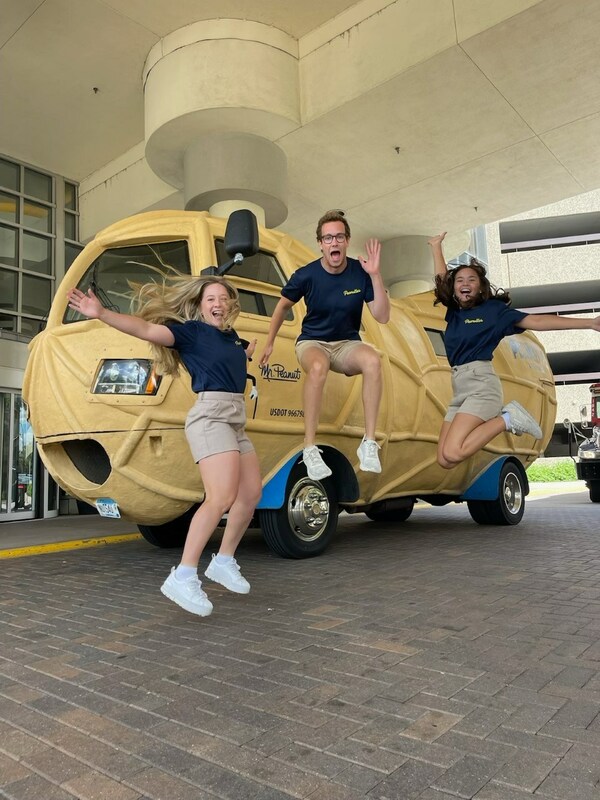 For recent college graduates, there are not one but two brand mascot adjacent opportunities available to add to your resume. PLANTERS is on the hunt for three Peanutters to chauffeur the iconic Mr. Peanut. And the Oscar Mayer Wienermobile is seeking 12 applicants to join the 36th Hotdogger class.
Think you have what it takes to drive either of these iconic vehicles? Here's what you need to know about each position and how to apply for the jobs.
Job Title: Peanutter
Your next adventure is about to be nutty! The three Peanutters chosen for this position will drive the one and only Mr. Peanut from coast to coast in the famous NUTmobile. This vehicle is a 26-foot-long peanut on wheels and it "shellebrates" every community it visits.
Peanutters must be able to represent the PLANTERS brand in media interviews, be adept in engaging with consumers, willing to join in volunteer projects, and make sure anyone who sees the NUTmobile and Mr. Peanut has a positive brand experience. This a full-time role lasting for one year from June 2023 through June 2024.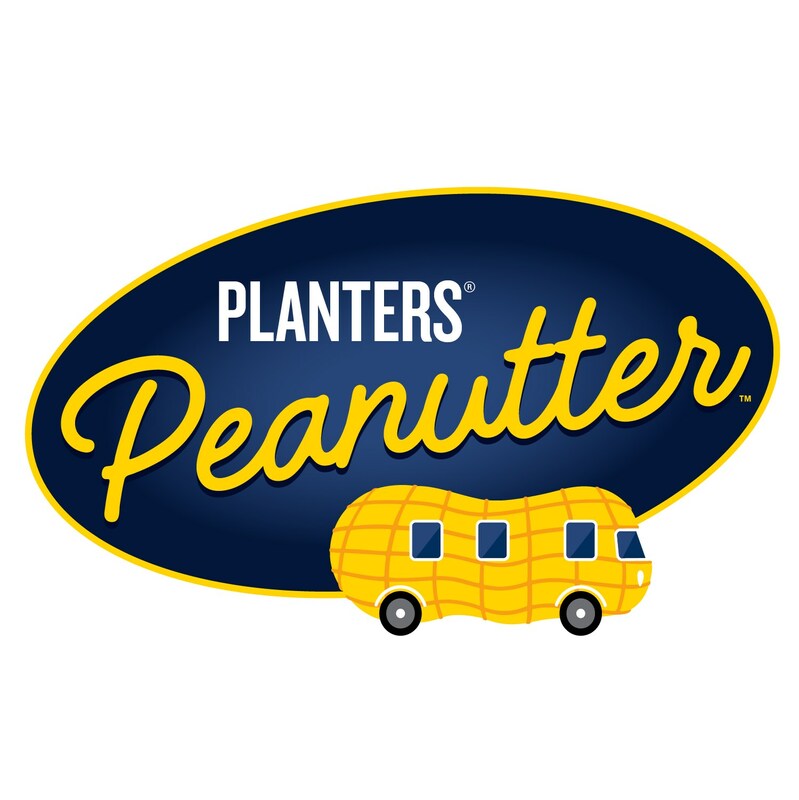 How To Apply To Be A Peanutter
Do you meet the Peanutter eligibility? Let's find out!
You must be a recent college graduate with a Bachelor's degree. Those with degrees in communications, marketing, advertising or public relations are highly encouraged to apply.
Application materials include a resume, cover letters, and a short video describing why you would make the perfect Peanutter. These materials must be submitted by Tuesday February 14, 2023.
Love for travel, adventure, and peanut puns is a must.
Ready to apply? Visit BeAPeanutter.com for more details and to apply for this dream gig. Remember: only three people will be chosen for the Peanutter role!
Job Title: Hotdogger
As a Hotdogger, you relish the idea of being responsible for driving and maintaining the fleet of six Oscar Mayer Wienermobiles.
Hotdoggers will average 20,000 miles of driving throughout 20 states. Along the way, they'll create social media content and hand out more than 250,000 Wiener Whistles to spark smiles across the nation. This is a full time, one-year assignment role with a competitive salary.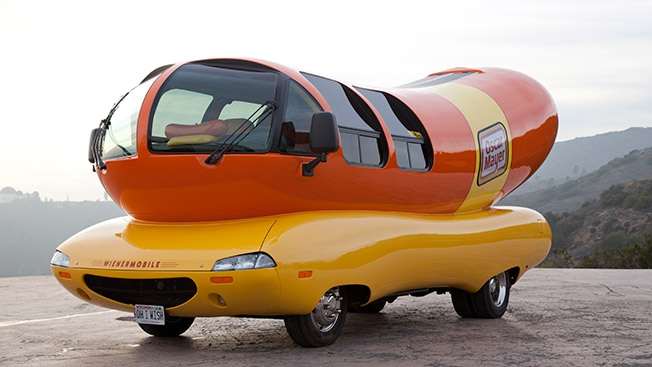 How To Apply To Be a Hotdogger
We need to be frank with you: every year more than 2,000 people apply for the 12 Oscar Mayer Hotdogger roles. Do you relish the idea of taking on competition? Here's what you'll need to apply.
You must be a recent college graduate with a Bachelor's degree. Preferably, this degree is in public relations, communications, or marketing.
A valid driver's license and favorable driving record is required.
Application materials include a resume and cover letter.
Personality wise, you must be outgoing, friendly, and compassionate with a love for hot dog puns.
Ready to apply? You can mail your resume and cover letter to the following address:
Oscar Mayer
Attnn: Hotdogger Position
560 E. Verona Ave.
Verona, WI 53593
Or email your application materials to wmrequest@kraftheinzcompany.com. Deadline for application submissions is January 31, 2023.
More information about the Wienermobile may be found on the official Oscar Mayer Wienermobile website.
Best of luck, applicants!