Super Bowl Sunday just got nuttier! Mr. Peanut, the iconic PLANTERS brand mascot, will be returning with a game day commercial for Super Bowl LVII.
When We Last Saw Mr. Peanut At The Super Bowl…
Do you remember the last time you saw Mr. Peanut at the Super Bowl? The brand mascot's last appearance at Super Bowl LIV in 2020 when the character sacrificed his life for pals Matt Walsh and Wesley Snipes.
A funeral service, #RIPeanut, was held during his Game Day commercial. Fellow icons including Mr. Clean and The Kool-Aid Man were in attendance. The tears of The Kool-Aid Man allowed Mr. Peanut to be reborn as Baby Nut and throughout 2020 Mr. Peanut shellebrated his new stages of life and growing up.
Will Mr. Peanut Experience #RIPeanut Again?
While we still don't have all the details on what will happen during Super Bowl LVII, it's a safe bet this legume will not experience another widely publicized death and rebirth. This year, PLANTERS hints at an ad which shows the lighter side of Mr. Peanut's personality and proves PLANTERS Dry Roasted Peanuts are the ultimate for a salty and entertaining game day snack.
"There's no bigger night to gather around the nut bowl than the big game," said Rafik Lawendy, head of marketing at Hormel Foods. "Over the years, the PLANTERS brand has built a reputation for its showstopping commercials and this year will be no different. We're excited to give Mr. Peanut an opportunity to show his comedic side to a national audience – prepare to be entertained!"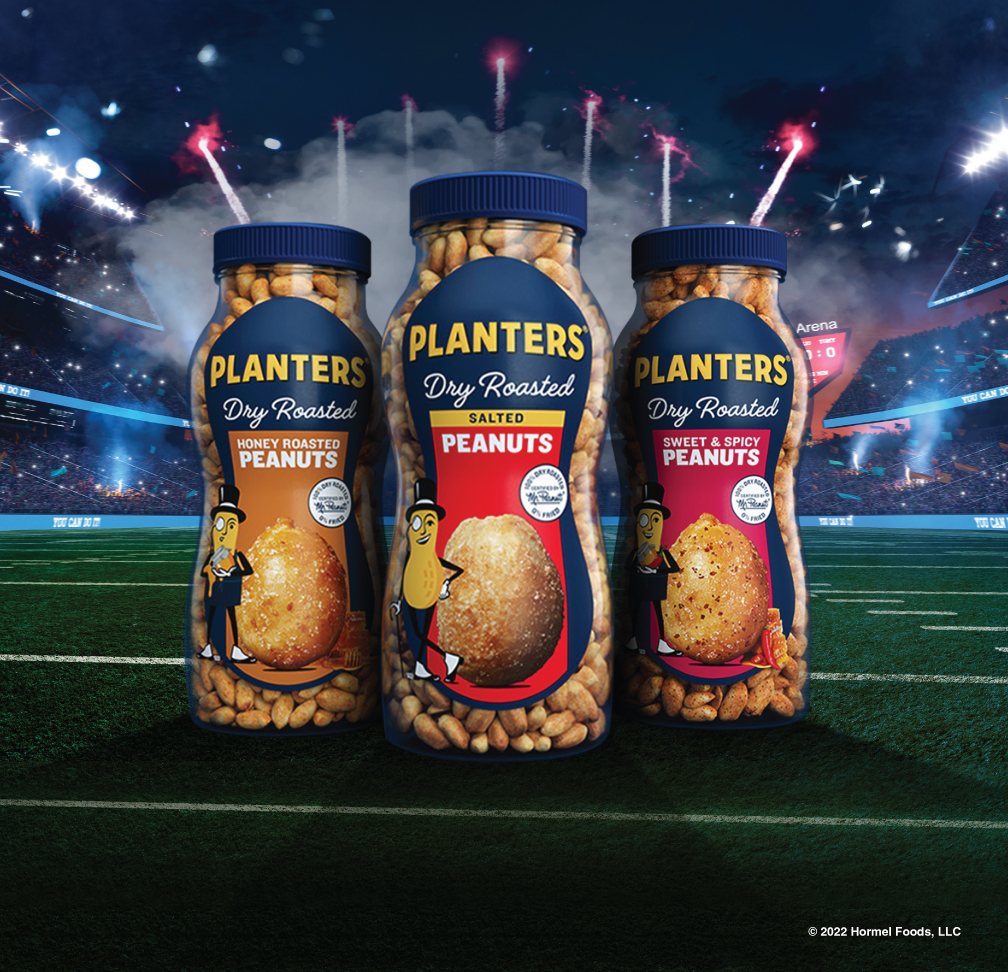 Sounds good to us!  The PLANTERS :30 spot will be produced by VaynerMedia and air in the third quarter of Super Bowl LVII on Sunday February 12, 2023. Mr. P, we can't wait to see how you crack us up!