Manny Galán's first word as a child was not "mom" or "dad." It was "Batman."
"I've always had an almost unhealthy love of cartoons, toys, comics, and pop culture." Galán admits, 'Batman' being my first word was a sign of the life to follow."
Galán, who is now the Executive Creative Director at Grey Group, embraced his inner child at an early age. He started his professional career at Marvel in September 1990 where he wrote, drew, inked, and colored comics for the company. Years later, he moved on to work at Archie and DC Comics. Galán retired from comics when he started working at Nickelodeon. The characters he worked on were beloved cartoons that included Rugrats, Hey Arnold!, The Fairly OddParents, and Blue's Clues, in all platforms ranging from animation to designing toy lines and clothing.
His introduction to the world of General Mills icons would not take place until 2008. Galán interviewed with Pat Giles (now Creative Director at Danger Pigeon Studios) for a job at Saatchi & Saatchi. He noticed Giles oversaw cereal characters at the ad agency, like the Trix Rabbit and Lucky the Leprechaun, that Galán always had a deep affinity for. His interest was piqued. What started as a traditional job interview turned into a lifelong friendship and working relationship between Galán and Giles, cemented by a love for the Monster Cereals characters.
"I asked Pat in our first meeting 'Why hasn't General Mills done more with these characters?'" Galán recalls. Years of working at a major kids network had taught him that these characters could easily have a life beyond their cereal logos. These icons were wonderfully designed, relatable contradictions. He considered the Monsters to be the most overlooked hidden gem in the GM treasure chest.
It was time to dig up their sugary, buried bodies and give them… Life!
Galán and Giles started their own ad agency, Pat-Man Studios, in 2010 where they continued to service General Mills and Monster Cereals. The pair took it upon themselves to create as much stuff as they could featuring the seasonal icons — Franken Berry, Boo Berry, Count Chocula, Fruit Brute, and Yummy Mummy.
One of the keys to unlocking their potential was building style guides. During his time at Nickelodeon, Galán helped build the licensing program and character guides. The program kept the characters consistent and allowed licensees to create products. Character guides did not exist for the Monster Cereals, so Galán and Giles set out to create them. This was done out of necessity to the brands — but also because the pair were passionate about protecting their legacy.
Let's take a closer look behind the Monsters in their style guides, featuring Galán's spooky sketches.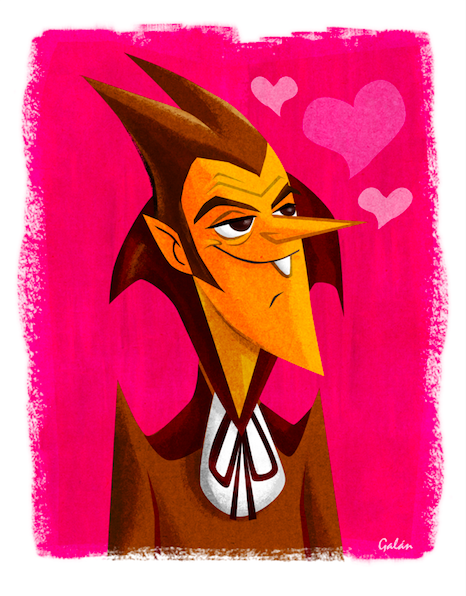 Count Chocula
He only drinks… Milk. (It goes with his cereal.)
In 1971, General Mills introduced two new chocolate and strawberry flavored cereals. You can probably already guess which characters were brought to life just by hearing their flavors: Count Chocula and Franken Berry. The cereals were created alongside GM's ad agency, Dancer Fitzgerald and Sample, and took their inspiration from the never-ending monster craze. Frightening figures, like vampires, mummies, werewolves, and ghosts, were everywhere in horror movies and had become an indelible part of society.
Tall, dark, and mysterious, Count Chocula's look was inspired by the iconic vampire Dracula. Jim Dukas provided his original voiceover talent, basing the Count's speech affectation off of actor Bela Lugosi. Voiceover artist Larry Kenney replaced Dukas in 1978 and still voices the icon.
Bill Melendez, famously known for animating The Peanuts holiday specials, animated Count Chocula's first commercial. The spot quickly introduces us to the Count who says there's no reason to be scared of his super sweet cereal.
It also quickly established a rivalry between Count Chocula and Franken Berry. Both monsters feud over which cereal is the best until a small Peanuts-esque in appearance child walks by and says hello. The greeting scares them both silly. They may be monsters, but they're frightened by pretty much everything!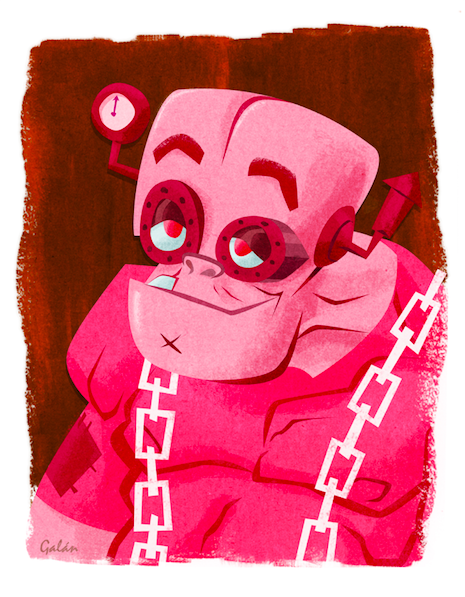 Franken Berry
Making his debut alongside Count Chocula was Franken Berry, the gentle giant. He was based off of Boris Karloff's Frankenstein, but Franken Berry put a twist on the monster. His cereal was berry-flavored and he was colored electric pink.
Until the late 1980s, voiceover actor Bob McFadden voiced Franken Berry. Rob Pruitt, who also voices the Blue M&M, has since taken over to portray the character's voice.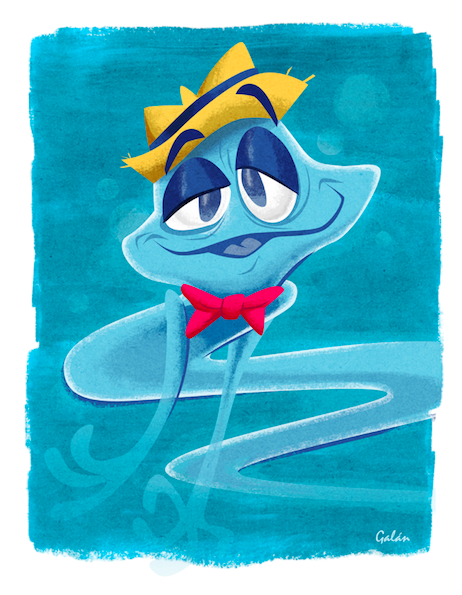 Boo Berry
What's a set of monster cereals without a ghost? Boo Berry, a blueberry-flavored cereal, launched in 1973.
When the gang first met Boo Berry for breakfast, they were (naturally) terrified by the translucent blue spirit. Neither Count Chocula nor Franken Berry wanted to compete with a new cereal, either. They sent Boo Berry on his way only to have the ghost come floating back inside and scare them all over again!
Legendary voiceover artist Paul Frees did Boo Berry's voice for several years. Chris Phillips has most recently portrayed the character and his voice can be heard in many commercials.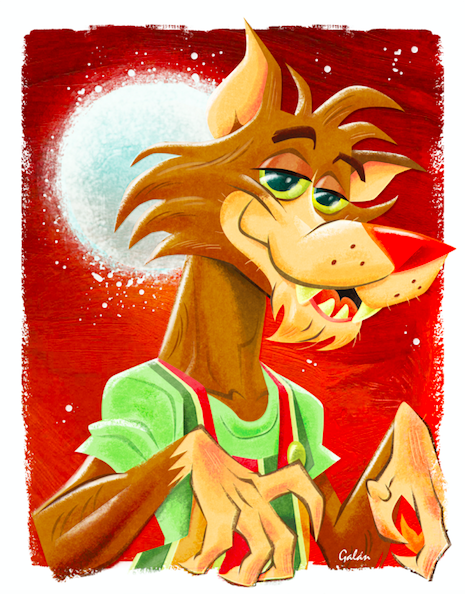 Fruit Brute
Fruit Brute howled into grocery store aisles in 1974 with his fruit-flavored cereal. His shelf life was much shorter than the original trio. Fruit Brute was discontinued in 1982 and replaced with Yummy Mummy.
Fruit Brute made a triumphant return in 2013, but this time he came back under the name "Frute Brute." It has been implied that the cereal name change was made under legal circumstances. While a fruit taste could be legally implied in his cereal, the promise of actual fruit was legally contestable.
Yummy Mummy
Debuting in 1987, Yummy Mummy is the only character Galán never got around to painting. Another fruit-based cereal, Yummy Mummy tried but didn't quit reach the same popularity as Count Chocula, Franken Berry, and Boo Berry. He retired to the catacombs in 1992.
After the Monsters style guide was created and presented to General Mills, the company almost immediately received several licensing deals for the characters. The hidden treasures were a hit, just as Galán and Giles knew they would be, and their potential had been unlocked.
"The Monsters are incredibly powerful characters that feature the wonderful combination that kids love: comedy and horror." Galán says, "They resonate with the consumer because they see themselves in them. These struggles, weaknesses, and character behaviors are wonderfully human and something we can all relate to. You might not be aware of it while you are watching those commercials but subconsciously your brain is. They're the Marvel Universe of mascot characters."