It's one of the most fin-tastic days of the year! April 6th marks Sorry Charlie Day, a celebration of advertising's hip tuna. He's got great taste and an even better catchphrase with "Sorry Charlie."
A Tuna With Good Taste
StarKist's Charlie the Tuna made his brand mascot debut in 1961. Created by Leo Burnett copywriter Tom Rogers, Charlie's look and demeanor was inspired by a beatnik actor friend. The character became instantly recognizable in a red beret and black-rimmed glasses.
In early commercial spots, the character was often told that StarKist didn't want tuna with good taste. StarKist wanted tuna that tastes good. A hook would then lower into the commercial's frame with a note attached that said, "Sorry Charlie."
Herschel Bernardi was the original voice of Charlie the Tuna. He melded a Brooklyn accent with Broadway class, ending commercials with another Charlie-ism "Tell 'em Charlie sent ya."
Charlie the Tuna went through a lot of rejection to get where he is today. The spokesfish hasn't let rejection stop him from fulfilling his dreams. Throughout the decades, the icon has helped ring the bell at the Wall Street Stock Exchange, swam down the red carpet at the TV Land Awards®, and has been inducted into Advertising Week's Madison Avenue Walk of Fame. He even tossed his hat into the 2016 election as an "altunative" Presidential candidate.
How Can You Celebrate Sorry Charlie Day?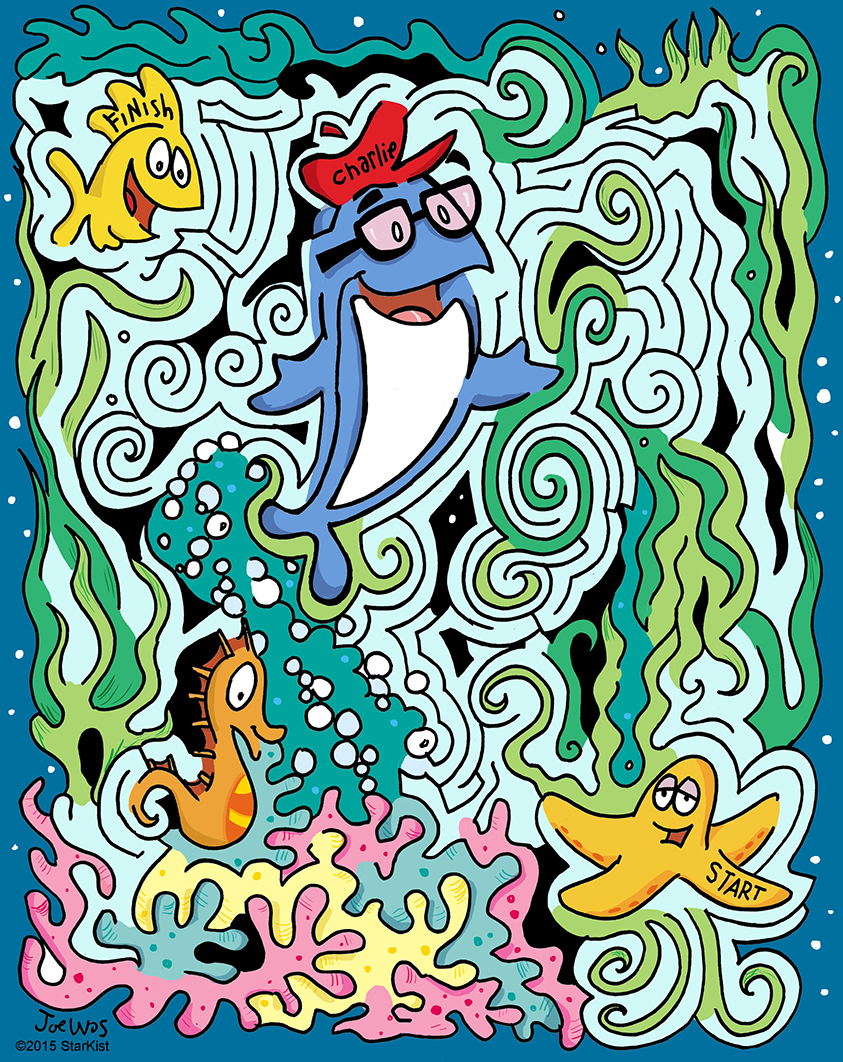 Charlie the Tuna is encouraging folks all over the world to stay home with a wide variety of activities for Sorry Charlie Day.
Learn how to draw Charlie the Tuna with the help of cartoon illustrator Joe Wos at MazeToons.
Visit the MazeToons website for even more Charlie the Tuna fun! Download and print off coloring pages, mazes, crossword puzzles, word searches, and more!
Wish Charlie a happy #SorryCharlieDay on Twitter with a special tweet and GIF image!
Happy Sorry Charlie Day to our favorite tuna with great taste!