Last week, Advertising Week kicked off its 15th year anniversary with a twist on the traditional Madison Avenue Walk of Fame announcement.
Yes, we would still induct two new characters and slogans to join the 2018 MAWoF at #AWNewYork. This year, however, we went all out with an Icon Gala Awards event on Monday October 1st that celebrated advertising's most iconic characters.
A red carpet was rolled out at the PlayStation Theater in New York City, an iconic spokesperson hosted the event, and awards were presented to mascots that went above and beyond on behalf of their brands. Oh, and the Energizer Bunny crashed the stage for a very special performance. Take a look at all the glitz, glamour, and character these icons brought to the evening with them!
Before the Gala Awards kicked off, the characters struck a pose on the red carpet.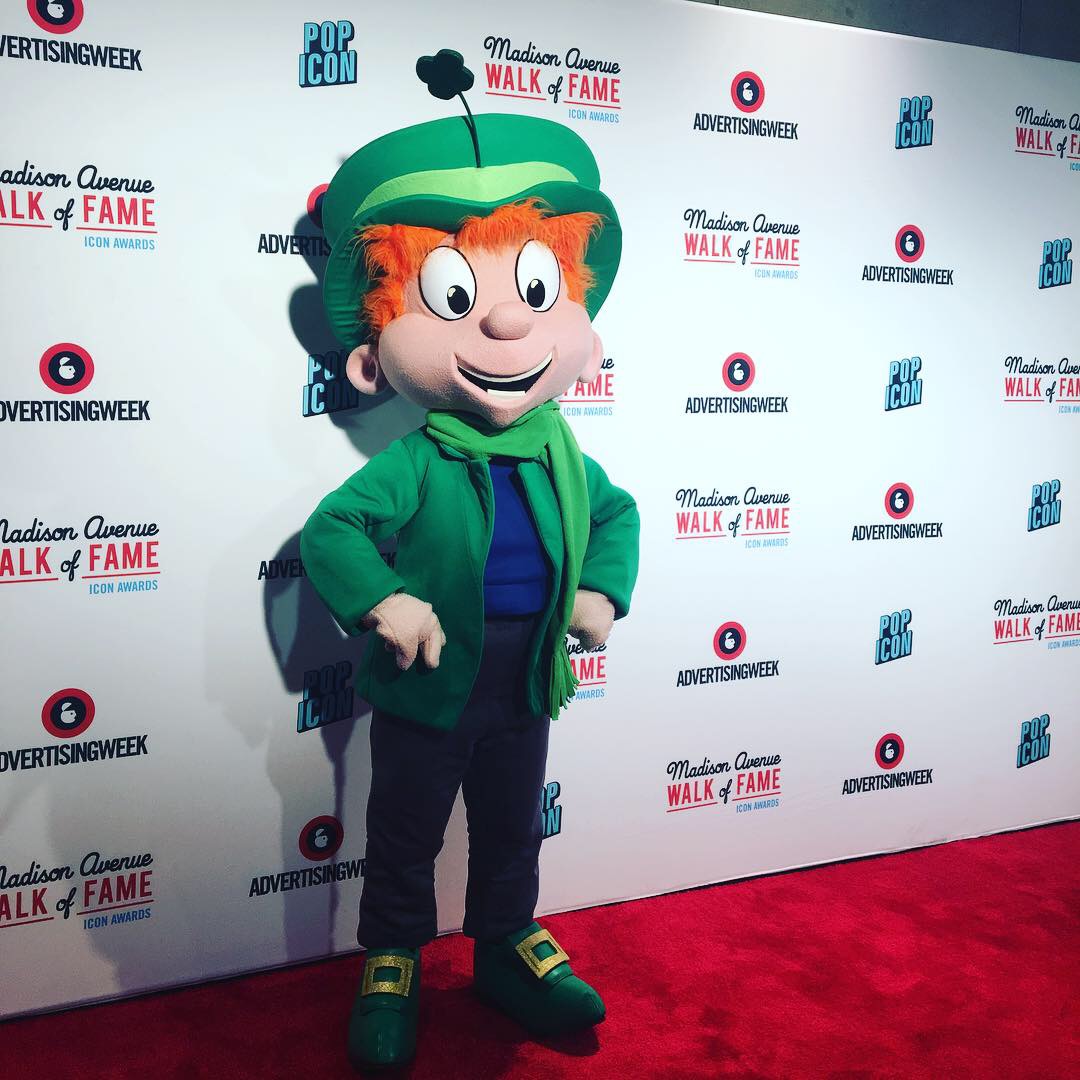 Magically delicious! Lucky the Leprechaun from Lucky Charms was festive in bright green.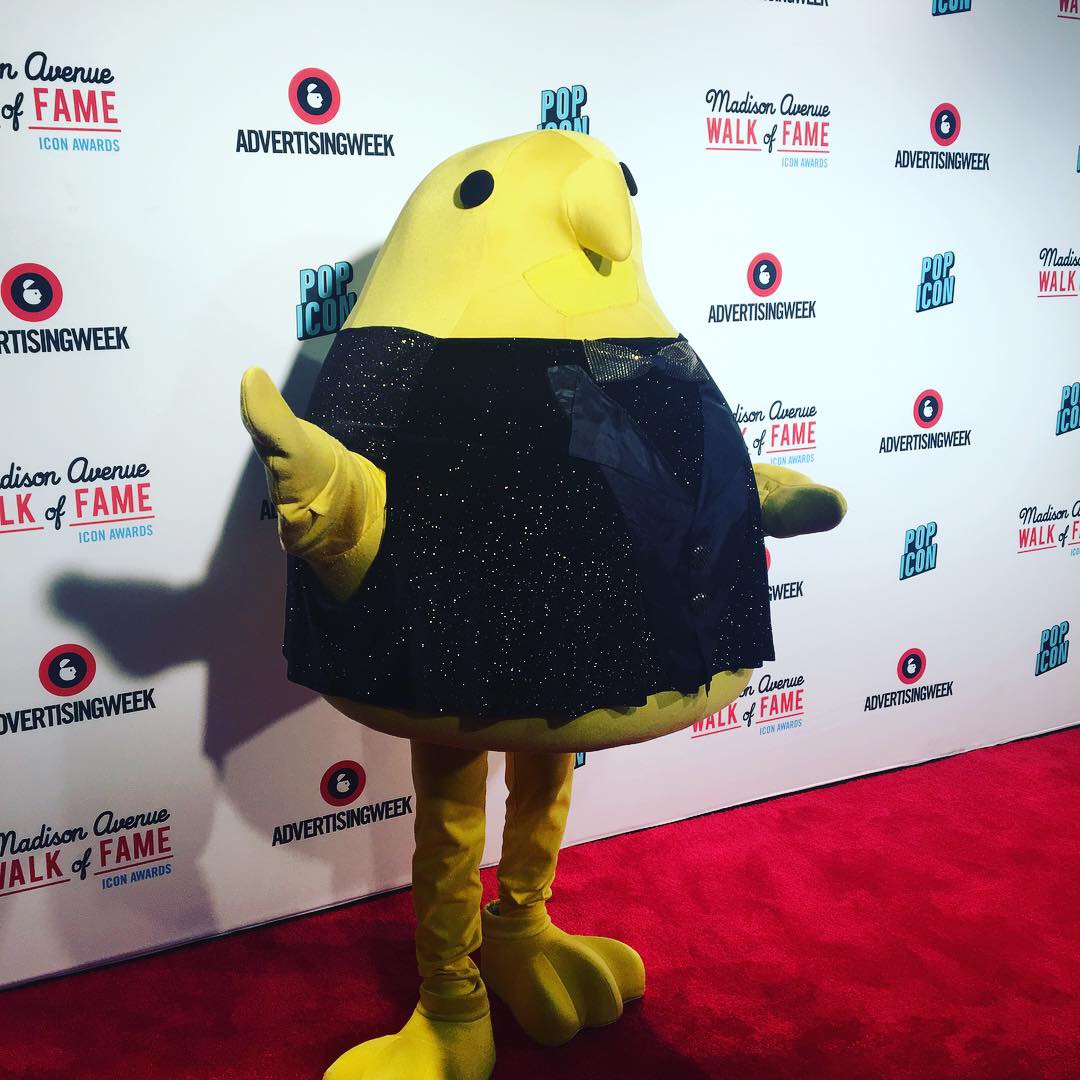 All that glitters! The Peeps Chick sparkled in a custom-made tux just for the occasion.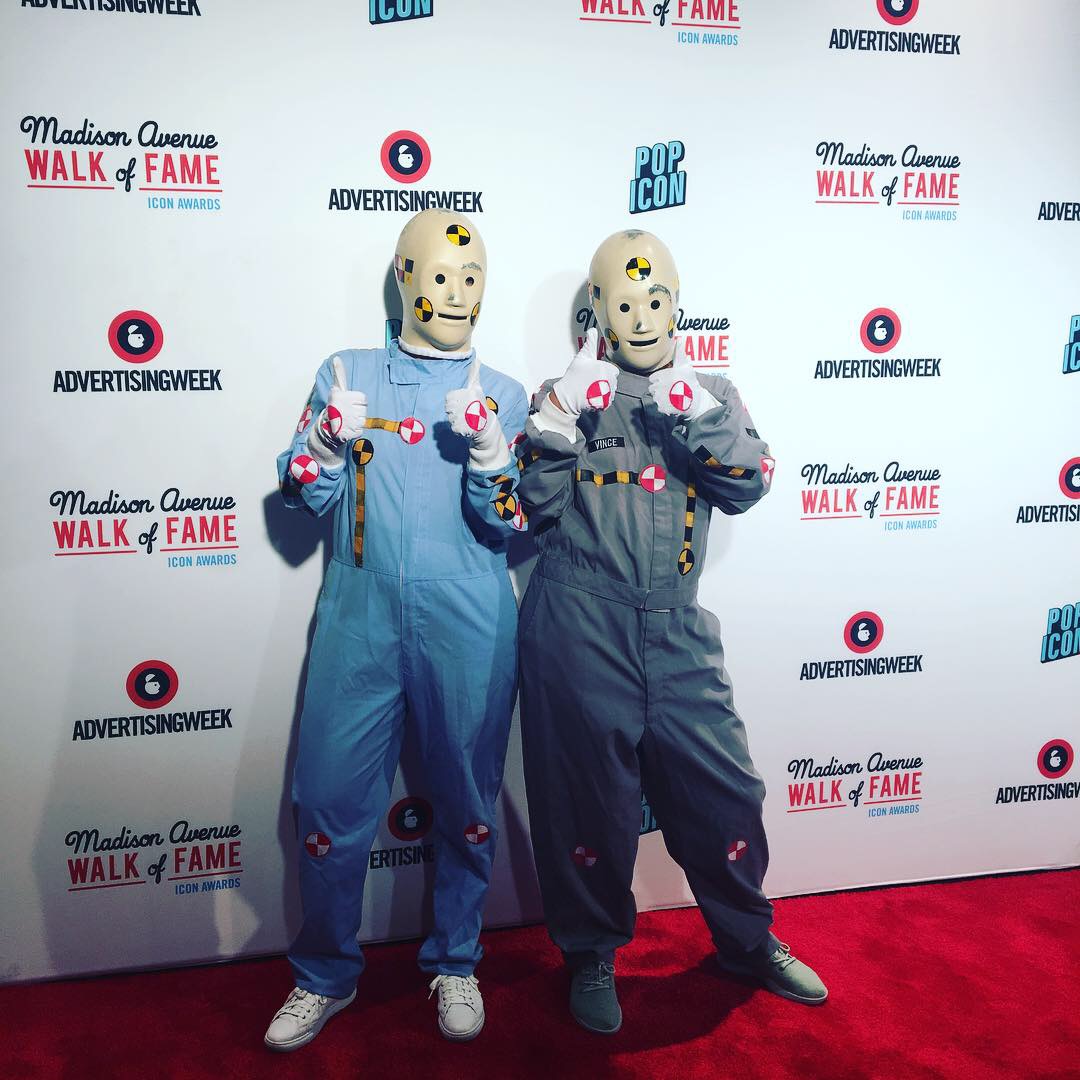 Buckle up for a night of fun! Vince and Larry, the Crash Test Dummies, gave a thumbs up to seat belt safety.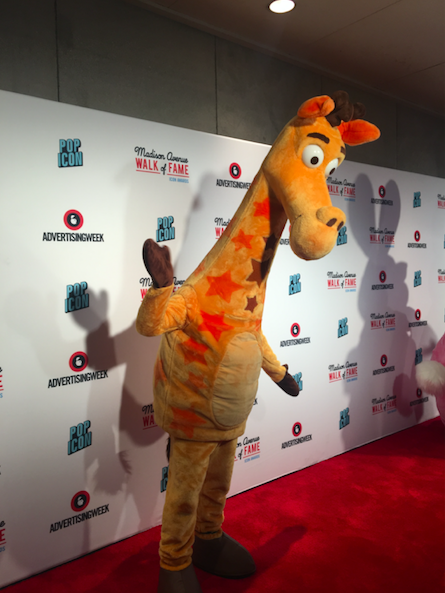 Geoffrey the Giraffe from Toys 'R' Us took a quick break out of retirement to join the squad.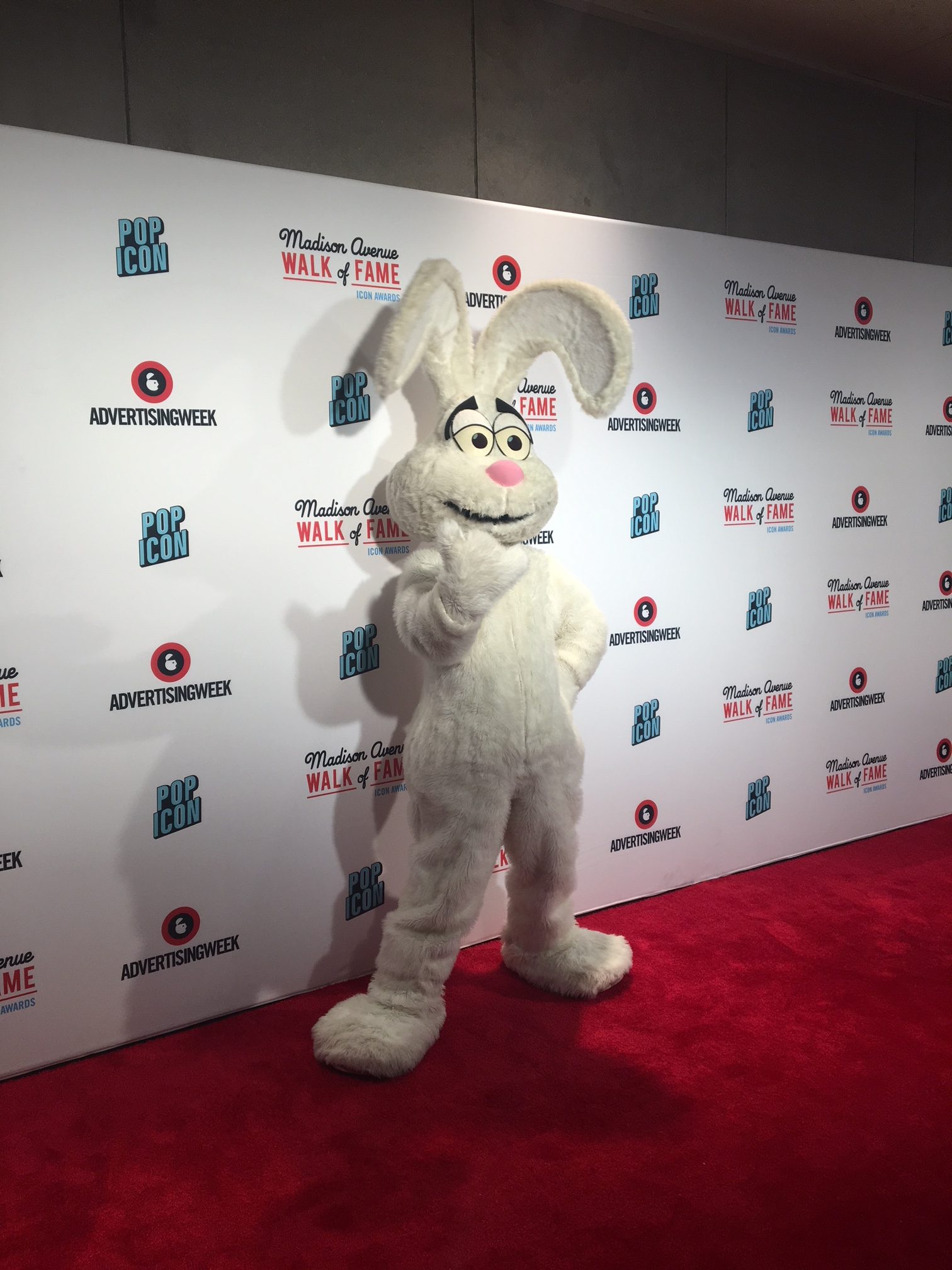 The cameras couldn't get enough of the Trix Rabbit!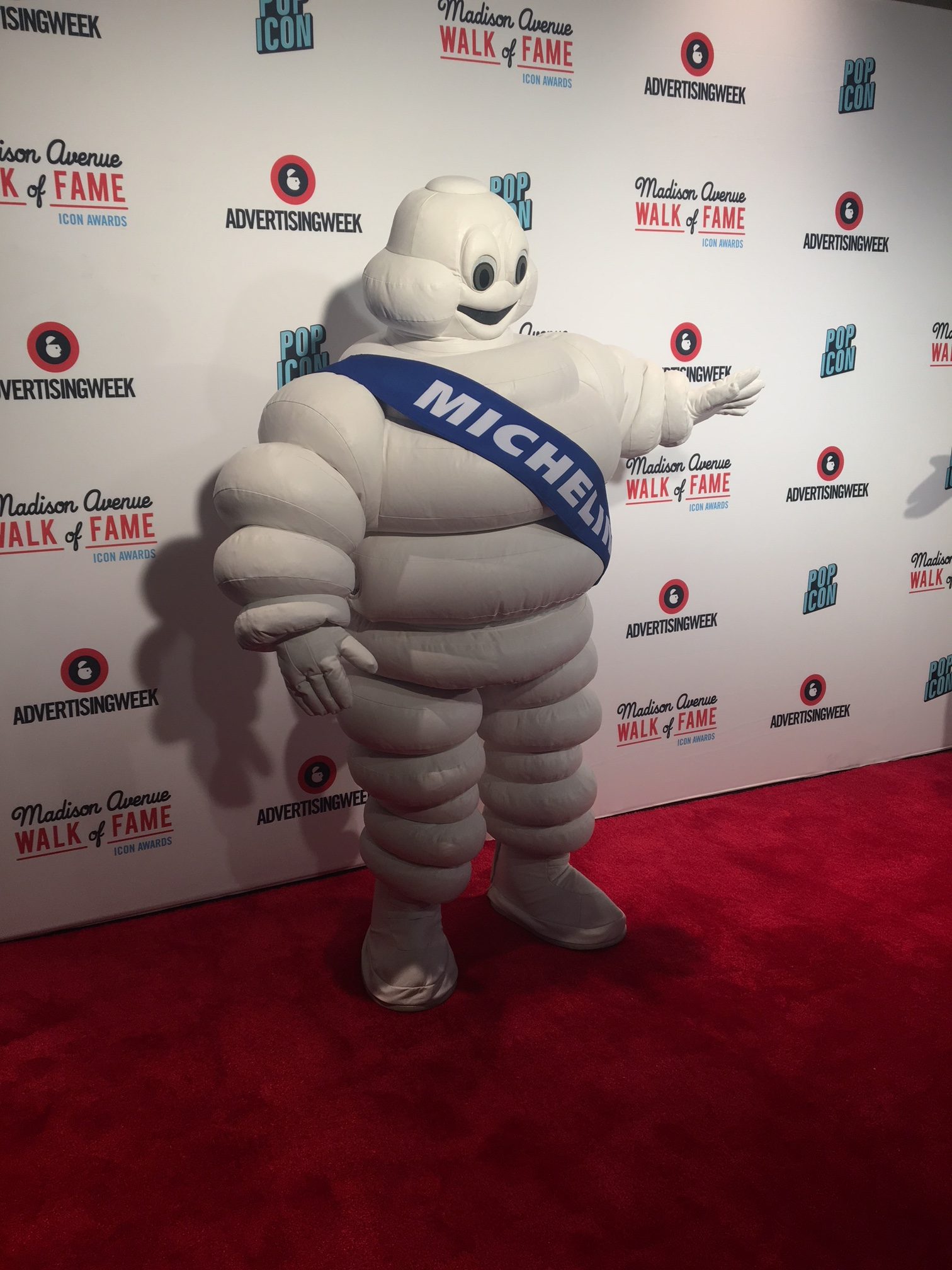 Is it too punny to say the Michelin Man was *pumped* to be there, or not?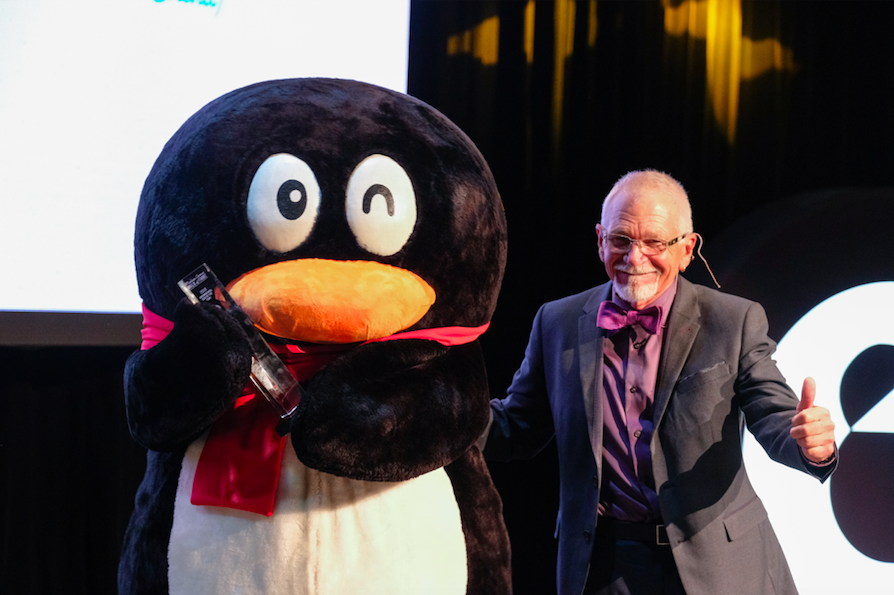 David Leisure, the fictional spokesperson Joe Isuzu for Isuzu, kicked off the awards as the host. He awarded characters for honorary awards in the following categories.
Icon Millennium Award: Michelin Man (Michelin)
Comeback Icon of the Year: Fudgie the Whale (Carvel)
Rookie of the Year: Sprout (Green Giant)
#Throwback Icon Award: Trix Rabbit
Gone Fishing: Icon Retirement Award — Geoffrey the Giraffe (Toys 'R' Us) [Toys 'R' Us announced in an October 6th tweet that #GeoffreysBack!)
Icon For Good: Social Impact Award — McGruff the Crime Dog
Most Valuable Icon: Smokey Bear
International Award: QQ Penguin (Tencent | China)
The awards ceremony was crashed by an unexpected "Whiplash" performance by the Energizer Bunny. Awesome drum solo, EB!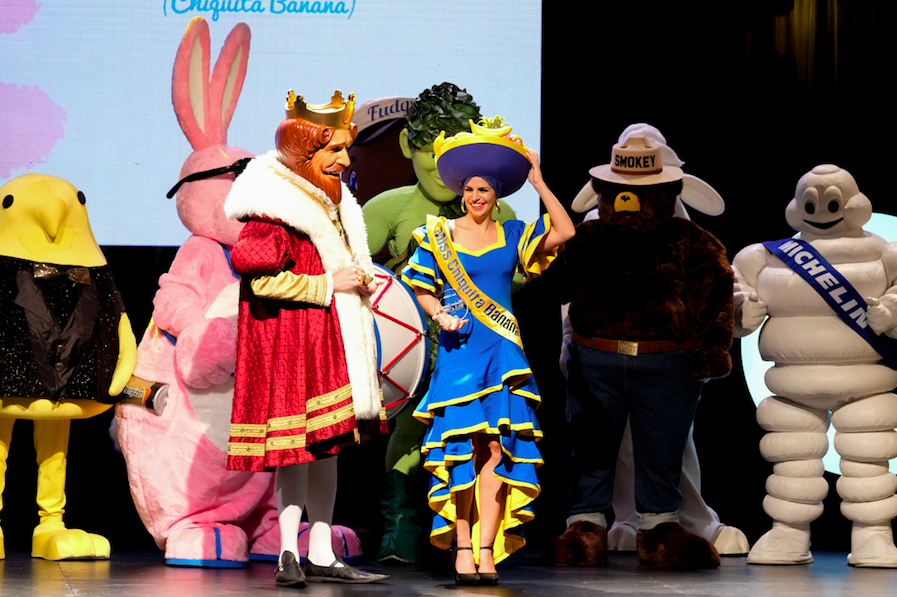 Speaking of drumrolls, it was time to announce 2018's Madison Avenue Walk of Fame inductees! Our mascot winners included Miss Chiquita from Chiquita Banana and The King from Burger King.
Slogan winners were "I Don't Wanna Grow Up, I'm a Toys 'R' Us kid!" from Toys' R' Us and "Come TV With Us" from Hulu.
Congratulations again to all of our fabulous winners and thanks to everyone who attended the first of its kind Mascot Gala event!