For 100 years, Contadina has raised the bar when it comes to rich, vine-ripened Roma tomatoes. Founded by the Aiello brothers and established in 1918, the translation behind the company's name "Contadina" is Italian. It means "woman of the fields."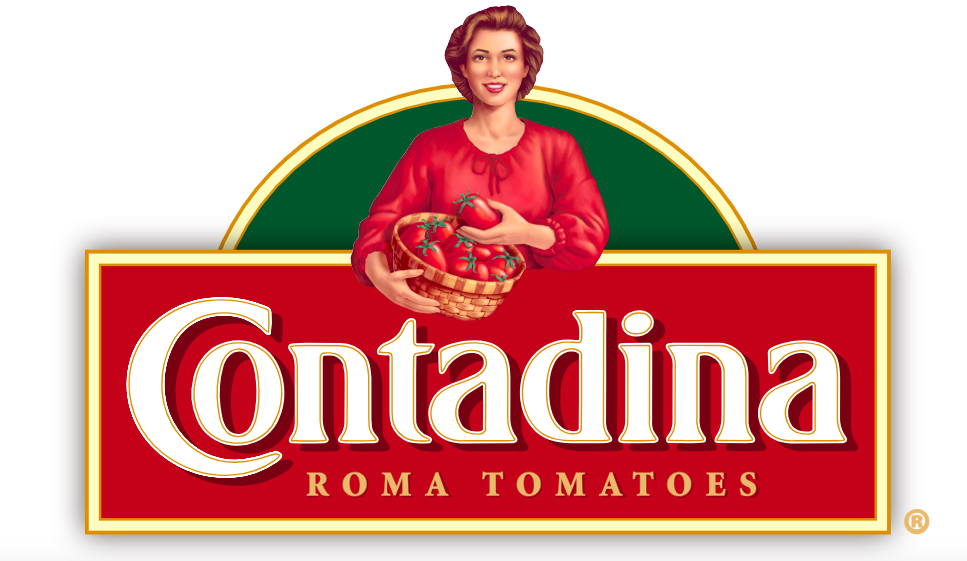 Look closely at the Contadina logo and you will see one such woman displayed there. Who is she? Did a real person inspire her creation?
How the Aiello family came to America.
In the late 1800s, the Aiello family had decided to leave Southern Italy for a chance at a better life in New York City, New York. Not long after their arrival World War I began and a German blockade in the Atlantic stifled European exports. This left the Aiello family without the ability to receive canned tomatoes from Italy.
It was during this hardship that the Aiello family had a light bulb moment. At the time, there were no tomato canneries in the United States. The Aiello clan had extended family in the tomato canning business in Italy. Why not create a U.S. tomato cannery? They could use their connections to break in the industry. The family could also use their experience and match the tomato quality to that of their native country.
Brothers Carlo and Francesco and brother-in-law Anthony Gangi founded Aiello Brothers & Company. The trio built a tomato cannery in 1915. This cannery would become the first U.S. producer of canned tomato paste.
The story behind the brand name.
The Contadina brand was born in 1918. Francesco's wife suggested the company name. She believed it would increase their brand appeal to Italian consumers. The name was specifically chosen to draw in the Italian immigrant women who cooked for their families every day.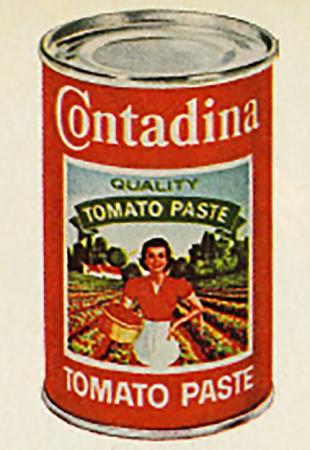 After the name was trademarked in 1918, a depiction of a smiling "woman in the field" was added to the logo. She wore a red dress, white apron, and held a basket of tomatoes. The youngest Aiello sister, Rosalia Gangi, was said to be the inspiration for the woman on the first Contadina label.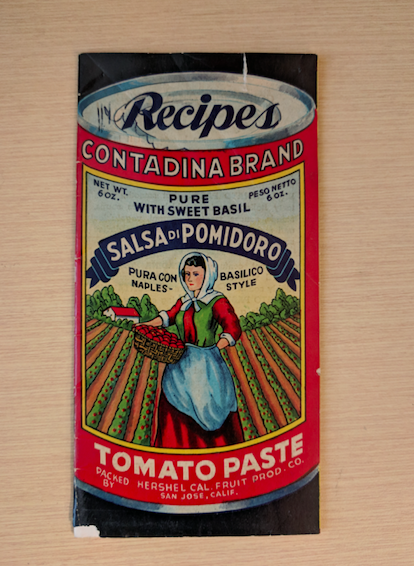 Over the decades, the Contadina woman has altered her appearance ever so slightly. She wore a blue apron, bonnet, and green vest over the iconic red dress in the 1930s. Perhaps her wardrobe change was inspired by the Contadina company move from New York to San Jose, California in 1920. California offered the Aiello brothers' rich soil and a better climate to grow their premium tomatoes. It was exactly what their brand needed to grow and expand its offerings.
Celebrating 100 years by honoring culinary women.
Contadina honors its 100-year anniversary this year by celebrating 100 years of women in the culinary field. The company recently supported the launch of The Cherry Bombe 100, Cherry Bombe's inaugural list of 100 women making unique and lasting contributions to the food industry.
As a brand, Contadina remains a companion to cooks in kitchens everywhere with its commitment to high quality, authentic Italian flavor.