If one of your goals for 2019 was to start planning for retirement, you're in luck! The AARP and Ad Council are simplifying the process at AceYourRetirement.org, and they're getting help from the world's first mascot for saving for retirement — Avo.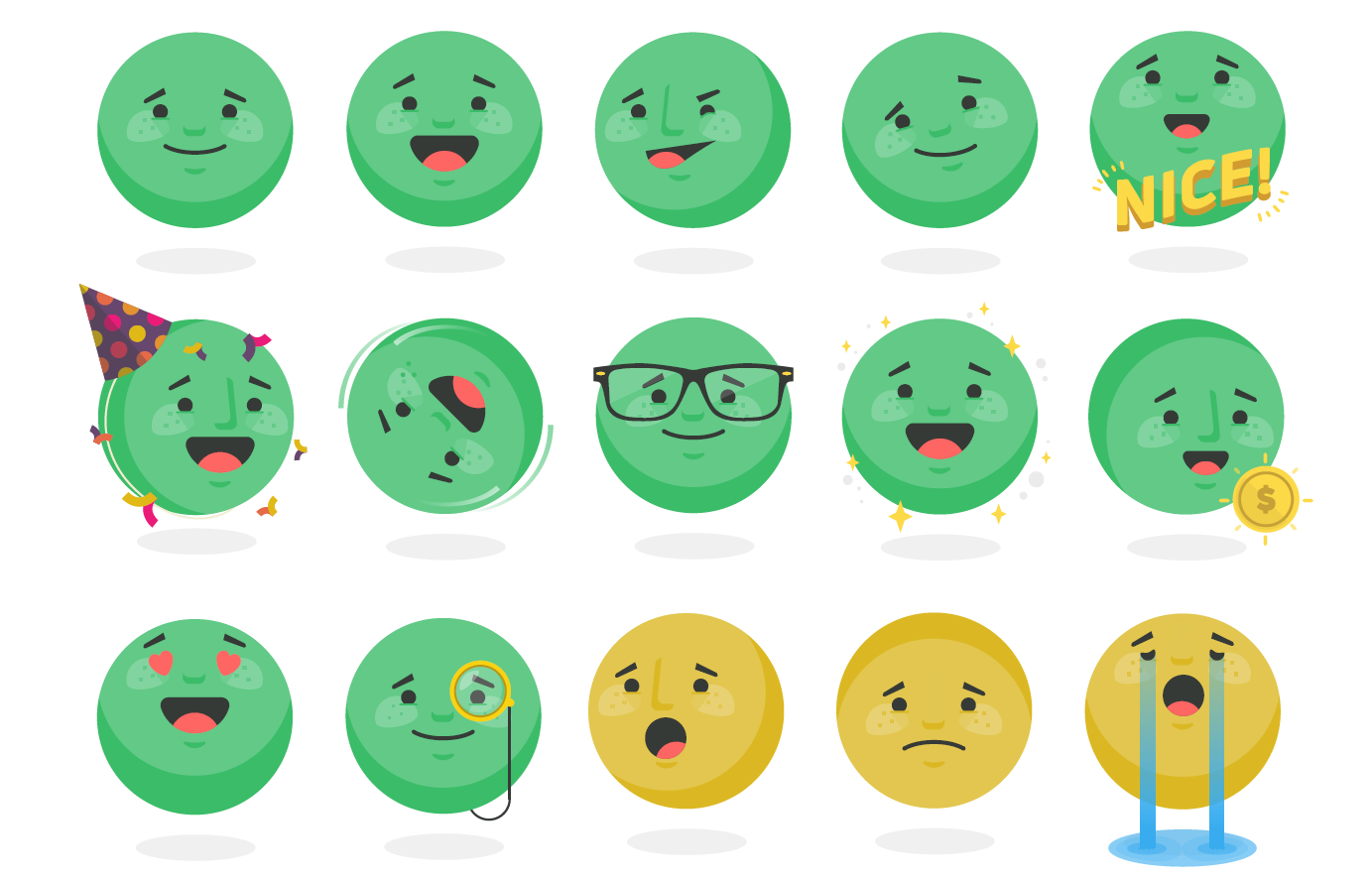 Who Is Avo?
Avo is a joint creation between the Ad Council, AARP, and their digital agency Viget. The website AceYourRetirement.org was also created by Viget for the "Saving for Retirement" PSA campaign. This campaign from Ad Council and AARP works to empower people to save for their retirement though a few simple steps.
Avo is a friendly retirement coach that lives on the AceYourRetirement website. This green little orb knows that you've aced so much in your life. Now, it's time to ace your retirement! As Avo sees it, saving for retirement shouldn't leave anyone feeling overwhelmed. In just three minutes, Avo can provide you with a personalized savings plan through a chat experience. That's all the time it takes to get started!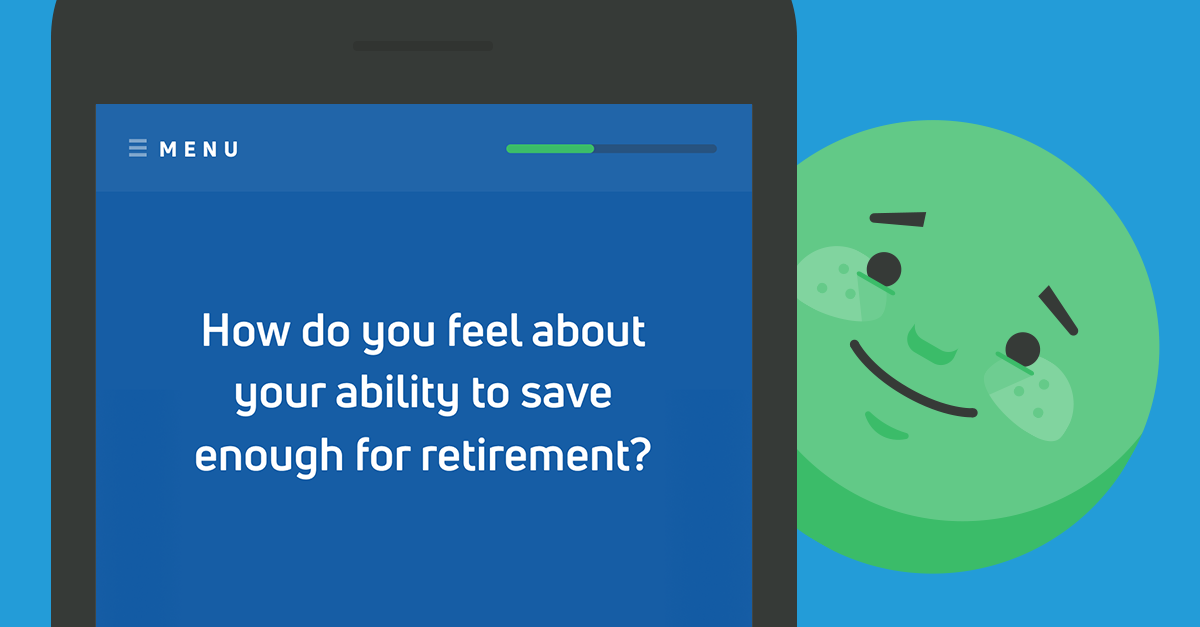 What Makes Avo Special?
Research conducted about saving for retirement by the AARP and Ad Council revealed grim results. Most people do not feel empowered by the process. Instead, planning tools like online calculators overwhelm and make people anxious.
Avo was created with the intention to support people and get them on track to save for retirement. After all, it's what makes this bouncing orb the happiest!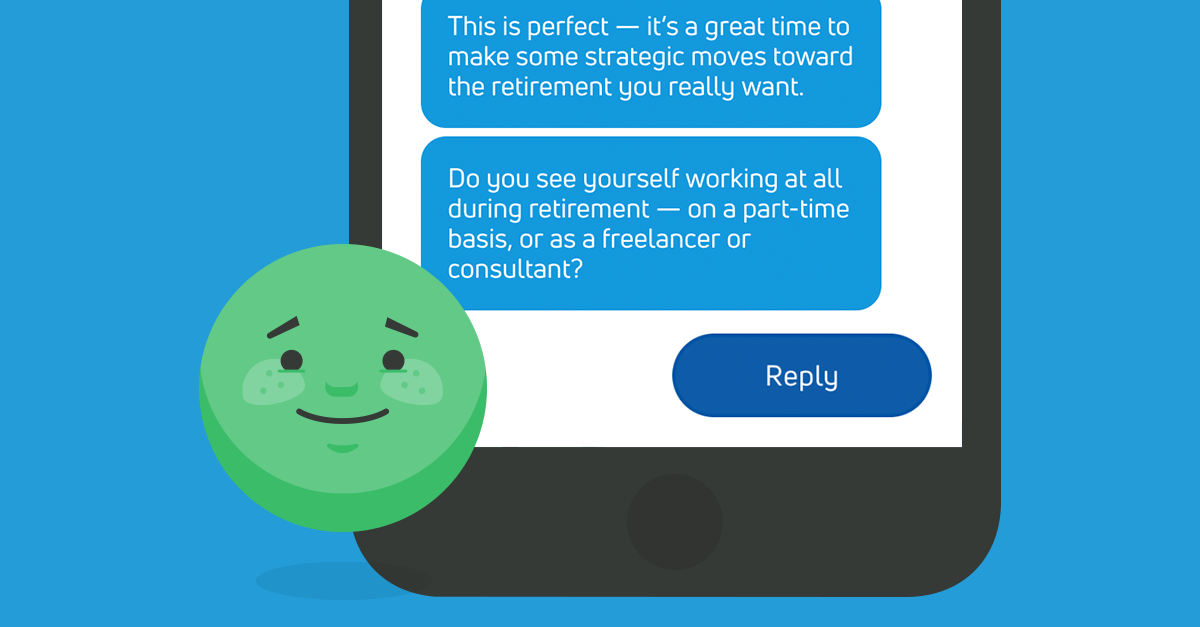 What Can I Expect In Conversation With Avo?
People who visit AceYourRetirement.org to have their three-minute conversation are in great hands. Here's a look at some of the benefits to working alongside Avo.
1. There's no complicated jargon. Avo likes to use everyday language, and nothing that goes above your head.
2. Let's talk about you. Avo wants to know all about your life and goals to give you the best possible retirement savings advice. It's like having a (quick) coffee date with your best friend!
3. You'll receive personalized advice. Once Avo knows a little more about you, this retirement coach will be able to provide you with actionable retirement saving recommendations. These recommendations will be tailor-made to your specific situation. Some may be right at your fingertips — and Avo is here to help educate you about them!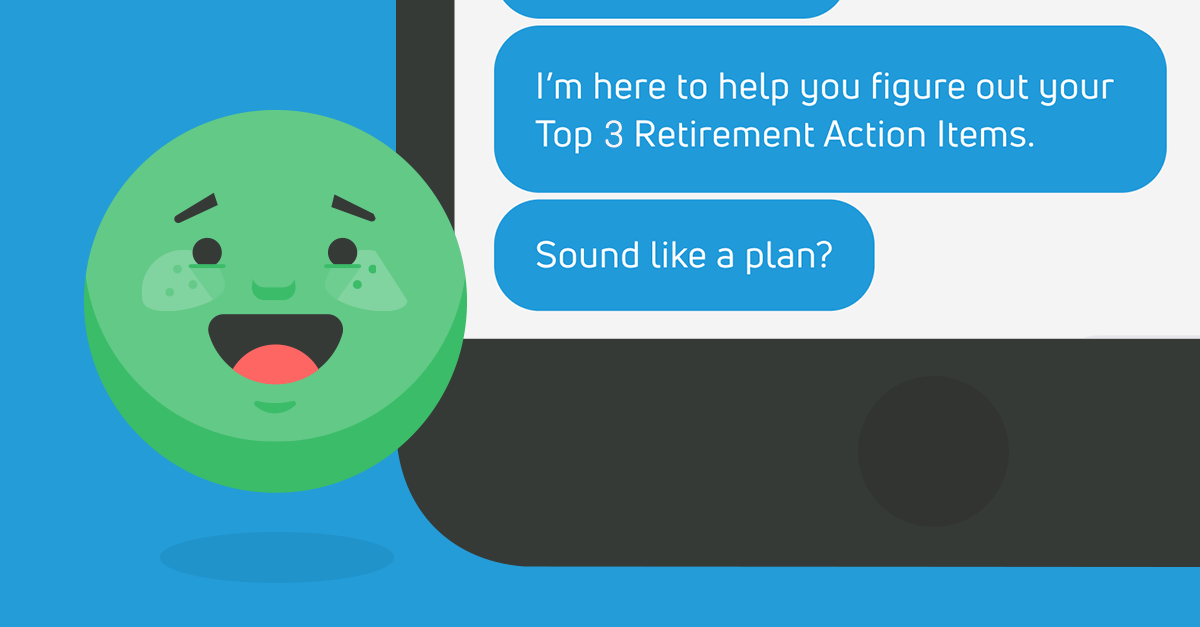 When Does Avo Debut?
Avo officially debuts in new PSAs from AARP and the Ad Council on January 9th.
Saving for retirement has never looked — or sounded — so good! This fun jingle was created by ad agency OMD Create. Does it kind of sound like a throwback to The Electric Company? Good ear! Gary William Friedman, a former music director at The Electric Company, composed this fun little ditty pro bono for AARP and the Ad Council. Let's sing along!
A is for taking action!
V is for variety!
O is for optimize your savings!
In addition, Avo will be debuting an "Avo-bet" in January. This is, essentially, an alphabet for retirement savings that includes 26 tips from A-Z. Watch out for that "Avo-bet," and welcome to the Ad Council's family of iconic characters, Avo!