John Bowman was at a restaurant in Rhode Island with his grandson when the pair spotted an iconic character at the establishment. A poster of Poppin' Fresh, the Pillsbury Doughboy, graced the restaurant's wall.
Bowman knew the little guy well enough. His advertising background spanned decades including famous agencies like N.W. Ayer & Son, D'Arcy Masius Benton & Bowles (DMB&B), and Saatchi & Saatchi. He first became acquainted with Pillsbury's friendly brand mascot in 1998. The character was part of Pillsbury three-part lexicon: the Pillsbury Doughboy is a teacher, helper, and friend.
However, Bowman's time spent with the Doughboy occurred well before his grandson was born. What does today's generation think of these characters? Do they know the Doughboy? What about other beloved icons like Tony the Tiger or Ronald McDonald? How familiar are modern audiences with brand mascots?
In the eyes of the tiny tot, the Pillsbury Doughboy went by a different name. Bowman's grandson called him a "little creamy chef."
If Mr. Peanut can successfully Benjamin Button himself to #BabyNut in 2020, maybe the Pillsbury Doughboy can adopt a #CreamyChef status. But it's not up to Poppin' Fresh to make this decision.
What this character, and all characters, need is their own nanny.
Ask yourself: do you want your Maypo?
Where did all the brand mascots go? It's a curious question to ask anyone who grew up watching advertising's golden age of commercials and later spent their adult life working for some of the world's most renowned agencies. Even I, a person who identifies with the "only '90s kids will remember" meme, can't quite figure out when characters began to fade out. Let's try to go back to the beginning and connect the dots to find out where they went. (There's not enough room inside the Keebler Hollow Tree for everyone to hide out, in case you thought about looking there first.)
Growing up, Bowman loved jingles as much as he loved brand mascots. One of his favorites was the Good & Plenty classic "Choo Choo Charlie."
"Of my five decades in advertising, jingles are the most memorable and powerful persuaders," Bowman says, "They have even more of an impact when merged with a mascot."
Remember Maypo instant oatmeal? In these commercials, Marky Maypo famously yelps out, "I want my Maypo!"
Why does Marky want this oatmeal? He doesn't want it because he's the brand's mascot. Initially, the only thing he wants is his cowboy hat. His dad takes the hat away when Marky refuses to eat the cereal. Dad tries, but he can't convince Marky to eat the new breakfast cereal.
Then, he has a lightbulb moment.
Dad puts on Marky's cowboy hat and pretends to be a cowboy. Cowboys wear hats — and they eat Maypo.
Suddenly, Marky wants his Maypo!
Maypo's 1956 commercials sparked an absolute love for characters in Bowman.
"What you're seeing through the thrill of animation is this is how you get what you want — as a kid, that is," Bowman explains, "Marky Maypo wants Maypo. I wanted Maypo too! It empowered me as a child."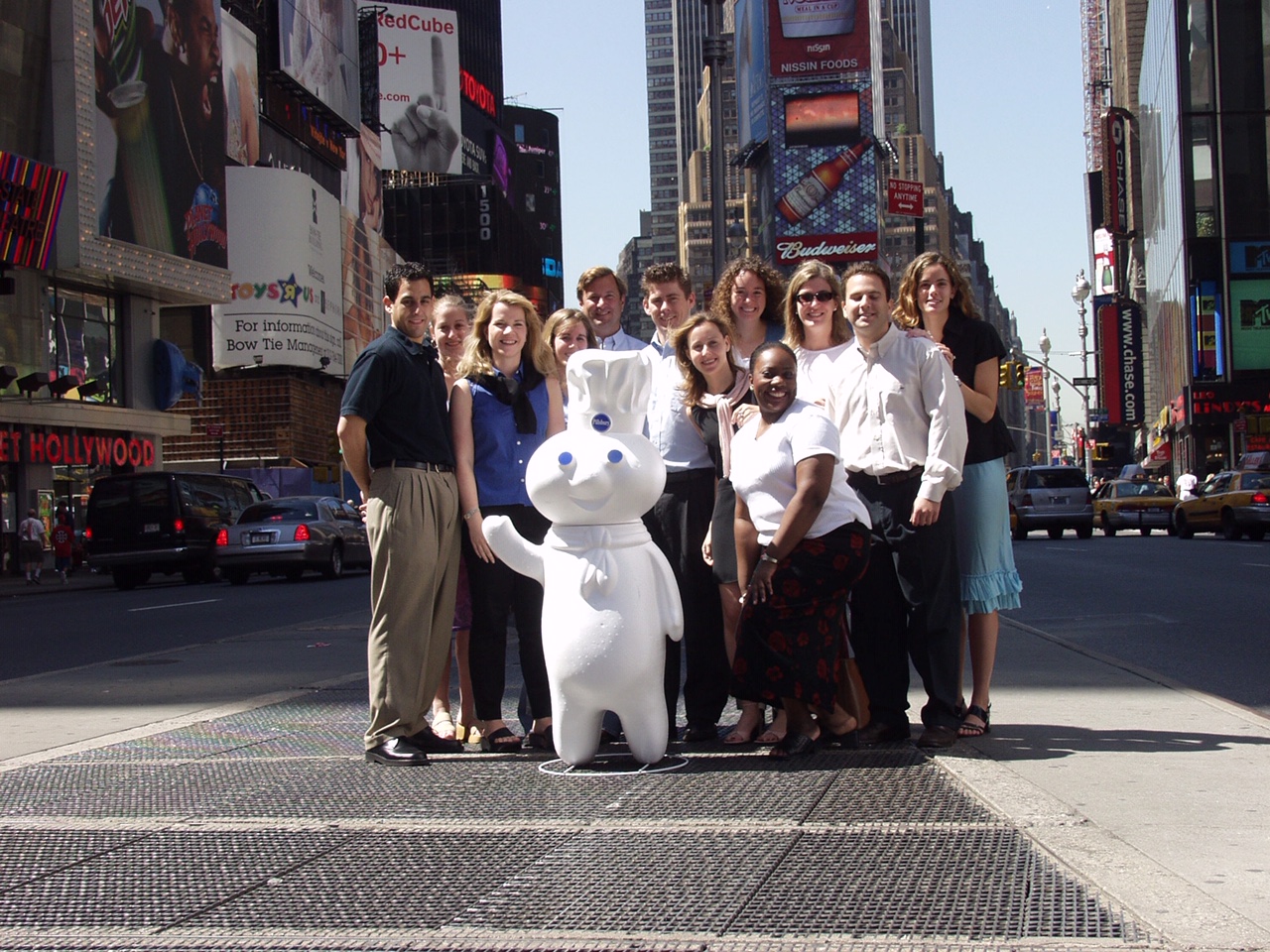 "An Agency In A Box!"
In 1973, Bowman began working at his first agency — N.W. Ayer & Son in Philadelphia, the oldest advertising agency in the United States. He was a graduate from Rutgers University with an English major. Initially, he wanted to become a poet. Advertising was an industry Bowman describes he "got into on accident." He carved out a name for himself, but not just as a writer. Before leaving N.W. Ayer & Son in 1999, Bowman had become "An Agency In A Box." He held jobs ranging from creative to research to traffic and production. Bowman helped launch iconic ad campaigns, including "Be All You Can Be" for the U.S. Army and "Reach Out And Touch Someone" for AT&T.
"One legendary agency enabled me to live up to all my advertising goals," Bowman recalls.
Out of everything he did, Bowman's favorite job was being a moderator. He spent 15 years at Ayer as their Director of Developmental Labs. This was a proprietary process and group that traveled around the country and throughout the world to talk to consumers. Bowman interviewed people on behalf of clients and learned about their dreams and desires. Then, he worked to translate those dreams into insights and ideas that would motivate clients, creatives, and consumers to engage with the brands. Therein lies that emotional connection, the one that turns an ordinary brand into a beloved brand. It's the kind of connection that earns public trust — and where brand mascots embrace their lively natures.
The key to keeping the Green Giant relevant.
In 1999, Bowman moved on to work at D'Arcy Masius Benton & Bowles (DMB&B). Between ad agencies in 1998, he worked on his first assignment for Pillsbury and one of the first commercials the Doughboy was in for Toaster Strudel. DMB&B acquired the Pillsbury account, but Bowman was facing a giant challenge… one of Green Giant proportions.
The Green Giant, initially created at Leo Burnett (enhanced personally by Leo himself), was trying to move into the real world. DMB&B had won the business and was attempting to figure out how he would interact with people.
Historically, the Green Giant had stumbled before with consumers. The Green Giant account once belonged to the Minnesota Valley Canning Company. In the 1920s, the Green Giant wasn't a giant. He was an orange, grim gnome who wore bearskin. Burnett retooled his look to be leafy and green with the word "Jolly" added in front of "Green Giant." Audiences loved the new look of the Green Giant in the 1930s and 1940s.
Then, the Green Giant made his first TV commercial appearance in 1958. Successful? No. Scary? Yes. Former Leo Burnett Creative Director Bob Noel described the debut as, "The Green Giant moved like a monster and scared little children."
Three years later in 1961, the Green Giant came back to TV commercials. He resided in the Valley, but stood far off in the distance. He bent down to lend a hand and in deep good humor murmured "Ho, ho, ho!" as a catchphrase. Audiences liked that. A pint-size apprentice named Sprout later joined him in the Valley in the 1970s.
So, you want to bring the Green Giant to the real world? Not just any real world, but the tail end of the 1990s? According to Bowman, the issue wasn't about making the Green Giant relevant. You couldn't slap a pair of sunglasses on him and call it a day. The Giant needed to return to the Valley.
"We reignited the Valley of imagination where the Green Giant lives," Bowman says. The Valley was what drew consumers to the Giant. Bowman and his creative partners created several successful animated commercials where the Giant was brought out of the Valley. The "Ho, ho, ho!" catchphrase returned in a jingle format. Even Sprout returned! These familiar faces were back in the fold and memorable to those that had missed them.
Meeting the Pillsbury Doughboy's nanny.
Out of any mascot Bowman worked on, he describes the Pillsbury Doughboy as the most beloved. "He's childlike in his appearance and the way he moves, but he's also wise," Bowman says. "Because he's made of 'popping fresh dough' he's never been a threat to homemakers. The Doughboy's magical."
Like many brand mascots, the Pillsbury Doughboy came with a character bible. He also had his own brand nanny, Nannies plural, that is. The Pillsbury Company kept more than one nanny on hand as the keeper of the Doughboy.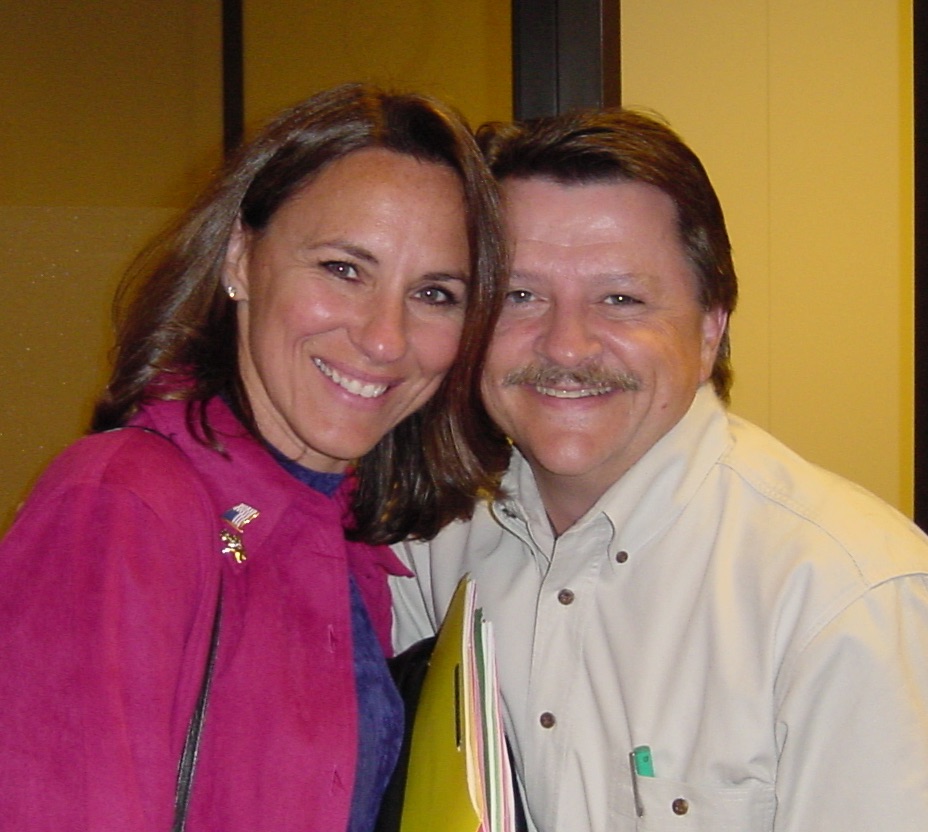 In 1999, Bowman started working on the new Pillsbury campaign for Toaster Strudel: "My heart to yours." During this time he met Lee Anne Stoddart, the Doughboy's nanny.
If you're wondering how to get a job as a brand mascot nanny, you'll need a great big heart for the icon. The campaign made a song out of the phrase "My heart to yours" which became a beloved part of the Pillsbury legend. Bowman recalls that Lee Anne "had a heart for this [the campaign and its brand mascot]." She even gave the entire creative team luggage with the Doughboy's face stitched into the material.
A brand nanny must also recognize their job, too. It was not Lee Anne's job to be the brand manager of strudel. "Lee Anne had the characteristics of being a nanny," Bowman says. "She loves, nourishes, and protects the child, but recognizes the child has parents and still acts as the nanny."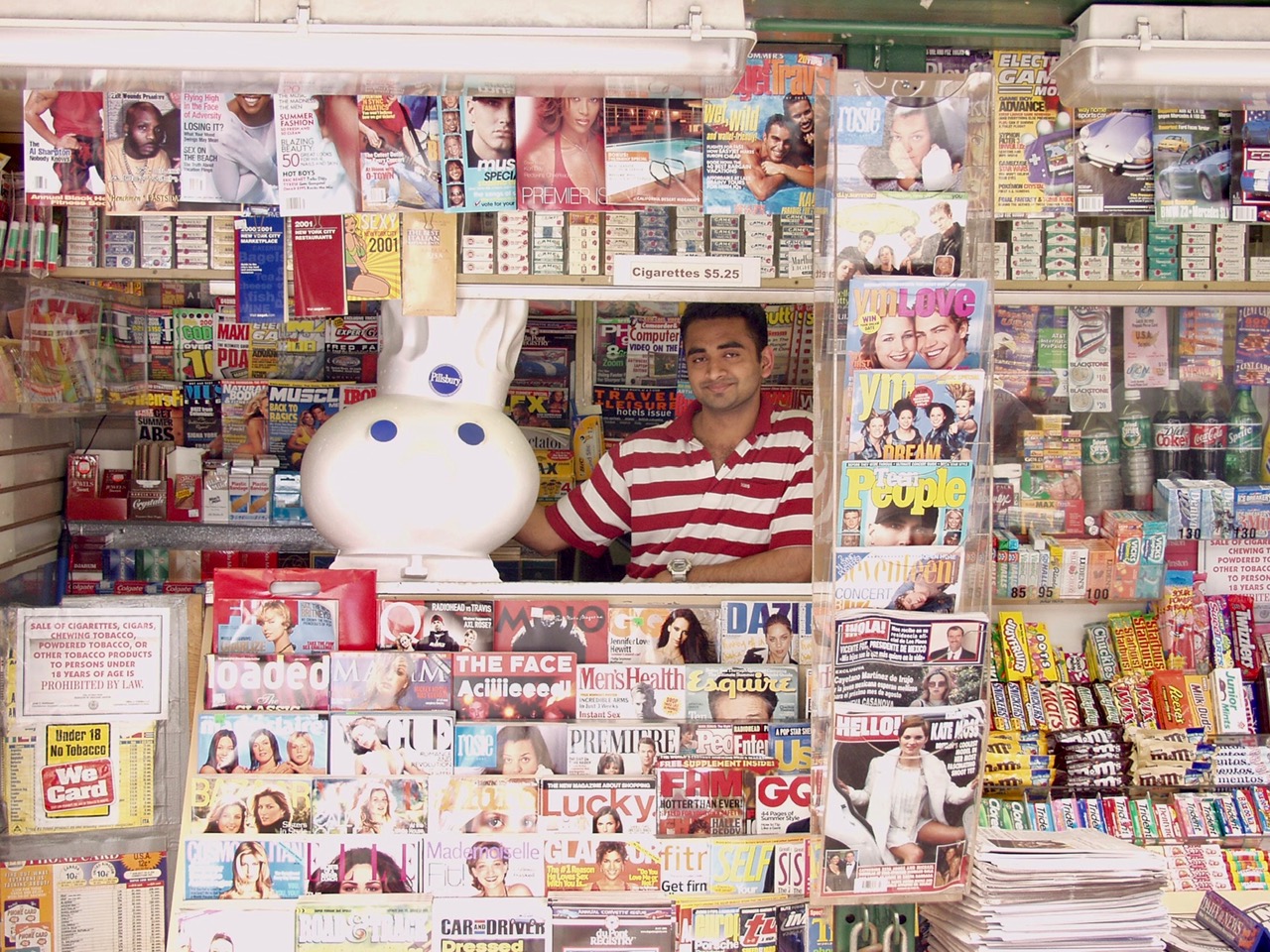 Where do brand mascots abide and live?
Between DMB&B and Saatchi & Saatchi, Bowman was able to work alongside characters he had known as a kid. He put Lucky from Lucky Charms behind the driver's seat in a "Car Chase" commercial to attract the college kid market and guided icons like the Trix Rabbit and Cheerios' Buzz Bee forward.
Bowman was also involved with the Charmin Bears from their inception at DMB&B's London office. DMB&B London had developed a menagerie of forest characters for Charmin, based on the timeless "where the bear sh*ts in the forest" joke. The star with consumers was a bear, made all the more loveable and adorable as a family of bears. Their signature move was that "Cha-cha-cha-Charmin!" tushy shake with the toilet paper. Et voilà — brand mascots merged successfully with a jingle!
This is where brand mascots have been all along. They're not hiding out in the Keebler Hollow Tree. Characters are in our imaginations and surround us in the real world.
"Mascots abide in the powerful realm of imagination, while they simultaneously live in the world with people," Bowman says.
Characters connect with children, and the child inside all of us, in a manner that goes beyond everything else.
"There are heroes that live within characters," Bowman says, citing mascots like the GEICO Gecko as modern icons that possess timeless appeal, "People need timeless, beloved characters."
In order to thrive — and survive — in today's cultural, social, and practical obstacles, the heroes inside of characters require consistent nourishment. Brand champions and nannies may help preserve and promote their effectiveness, according to Bowman.
Because, like most heroes, many struggle to understand the full power of brand mascots.
"I've helped brand mascots rise and witnessed them fall," Bowman says. "Champions and nannies can empower these icons beyond quarterly plans. Their accumulated wisdom and ongoing investments will ensure they thrive and continue acting as the living heart and lasting manifestation for their brand."
Image Credits: John Bowman