Hot diggity dog! Fans of Oscar Mayer hot dogs have the opportunity of a lifetime to call the iconic Wienermobile home.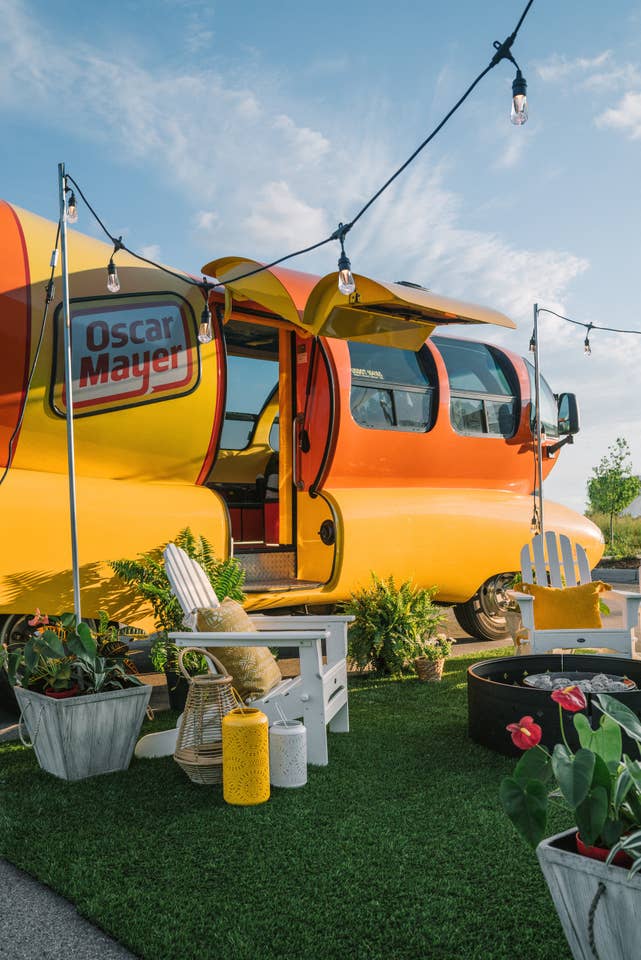 Airbnb, Meet The Wienermobile!
The Wienermobile is officially listed on Airbnb with reservations officially rolling out beginning July 24th.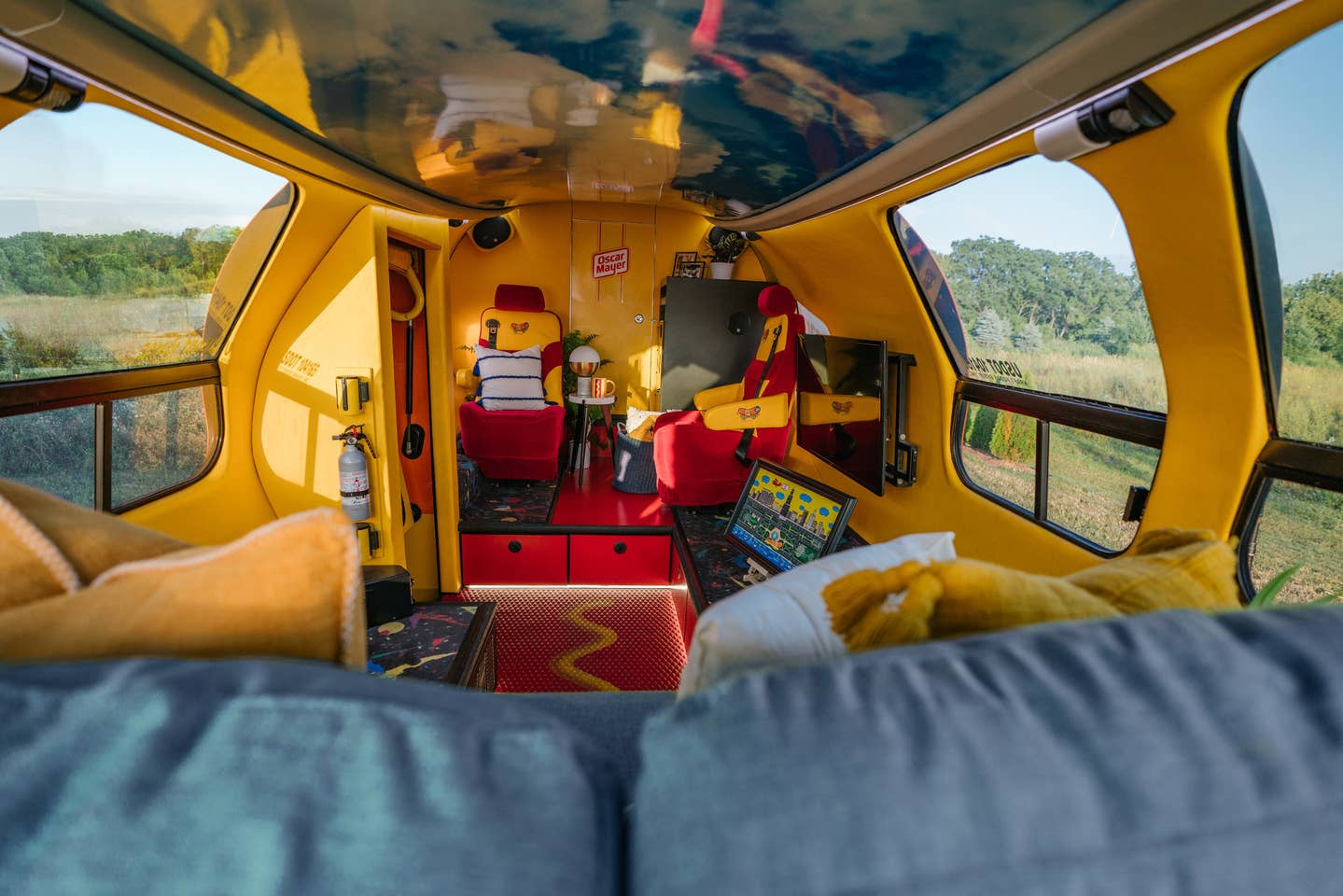 For one night only (sorry — visits can't turn into lengthy staycations), guests will enjoy an overnight stay in the Chicago-based camper that they'll relish forever. It's a vacation that's all we ever wanted in a 27-foot-long hot dog on wheels.
Amenities Included With The Wienermobile
What's included in a Wienermobile stay? Let's tour this seriously delicious camper to see what's cookin'.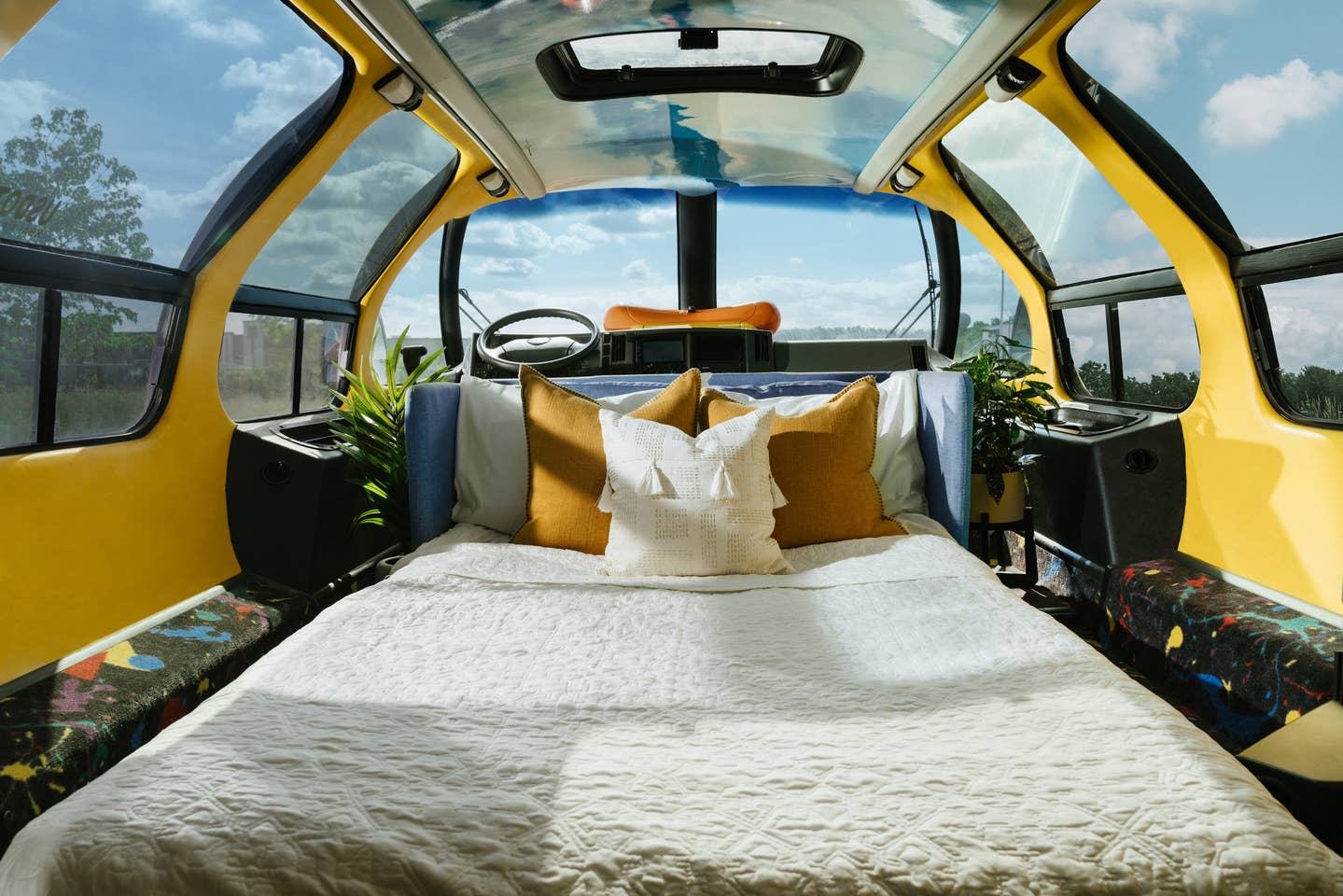 Step inside the Wienermobile and peep a super comfy bed loaded with pillows. It's perfect for a slumbering snooze where visions of hot dog buns and condiments dance in your head.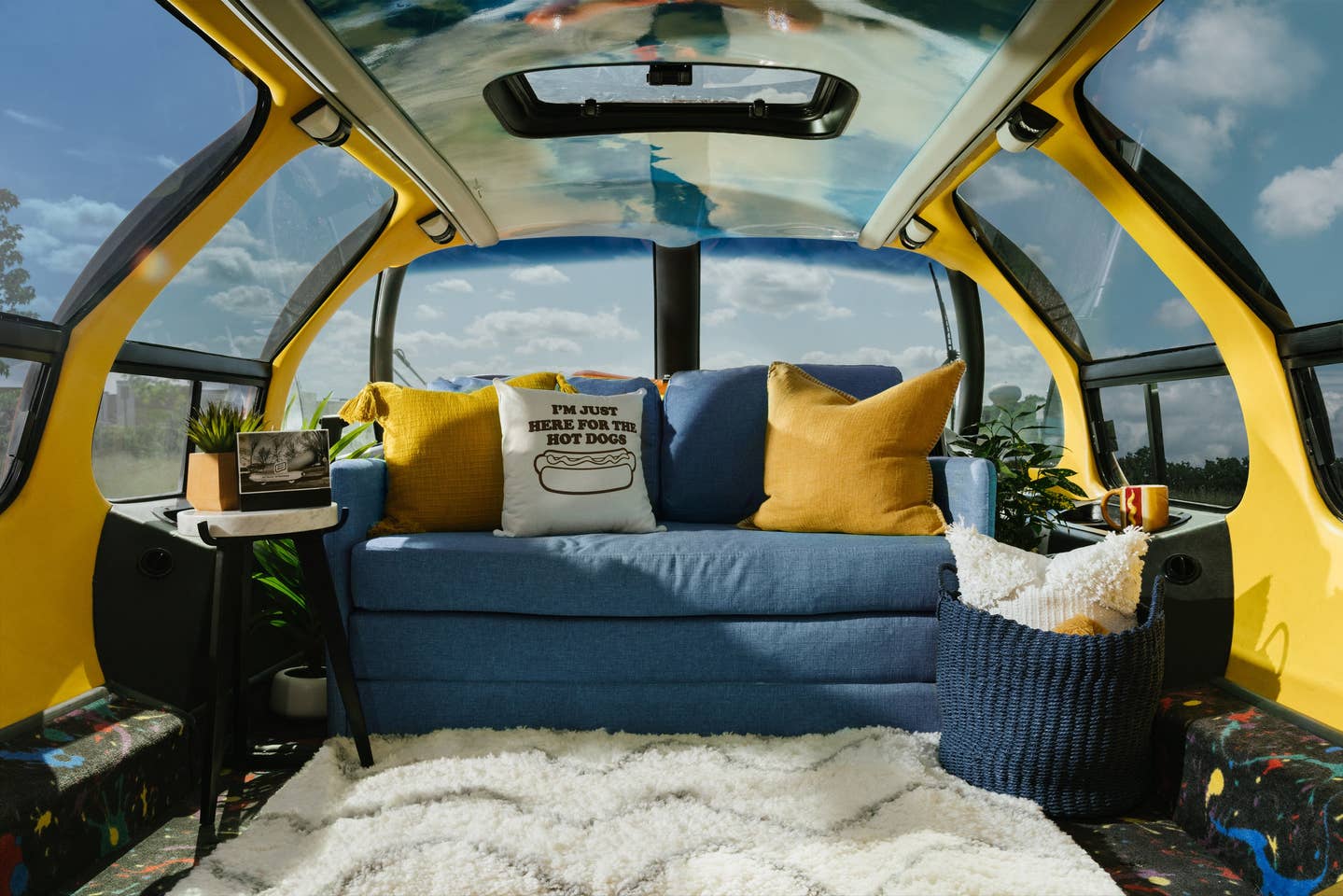 Across the way is a couch covered in ironic pillows – "I'm just here for the hot dogs" — perfect for hanging out and having frank discourse. There's a coffee cup designed to look like a hot dog close by to quench your thirst. For the historical element, a black and white photo of an old school Wienermobile stands on a nearby table.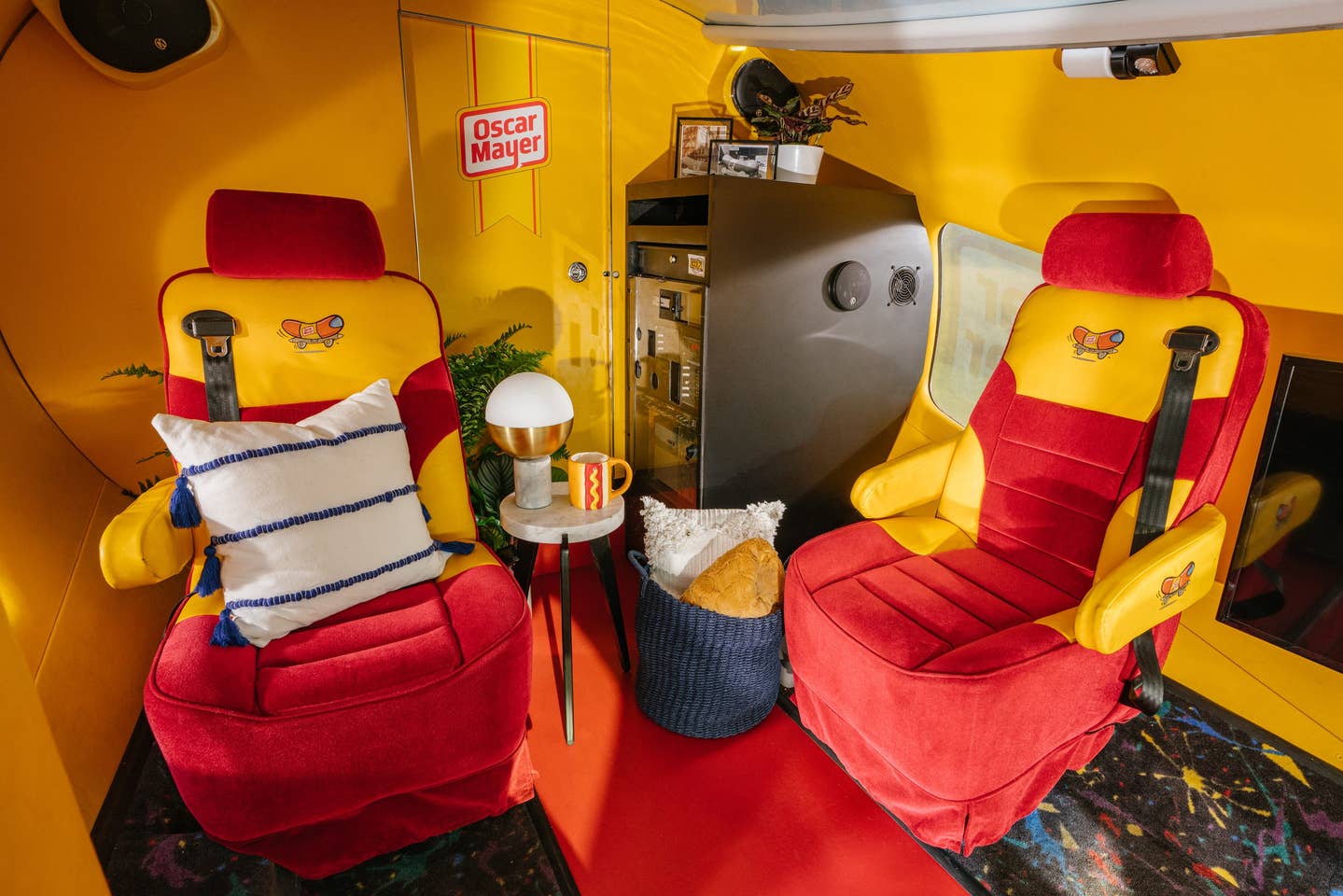 Above all, keep going until you hit up the mini fridge loaded with Oscar Mayer hot dogs, all their trimmings, and a roller grill. These are perfect to take outdoors and grill your own hot dog picnic. Meanwhile, kick back, relax, and ketchup with a tasty dog or two (or three). Hey, it's your stay!
Don't Forget Your Welcome Kit!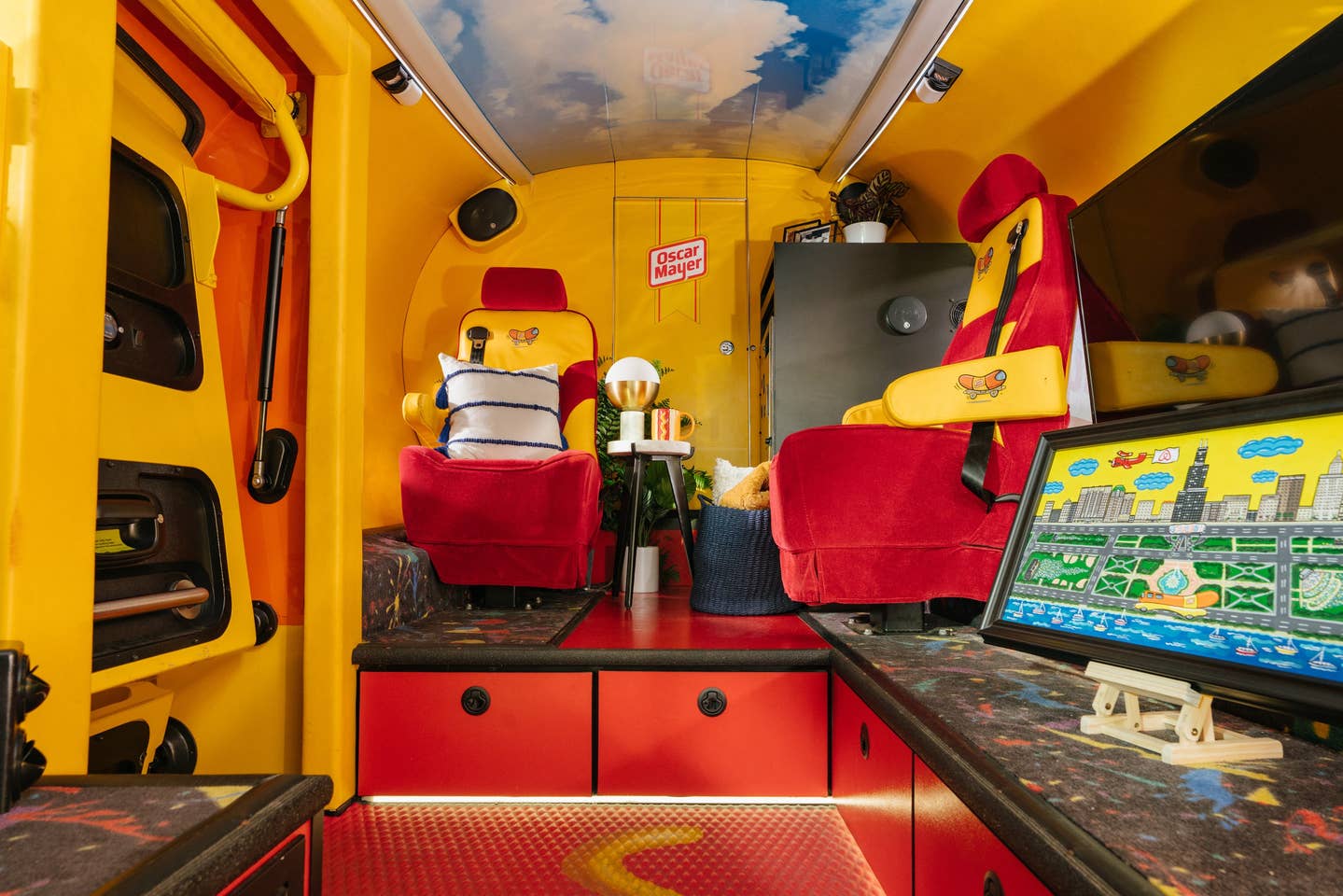 What's an Airbnb stay without a souvenir from your stay? Each guest receives a welcome kit, filled with hot dog-inspired accessories. However, this is sure to keep the vacay vibes going once you head home.
Ready To Make A Reservation?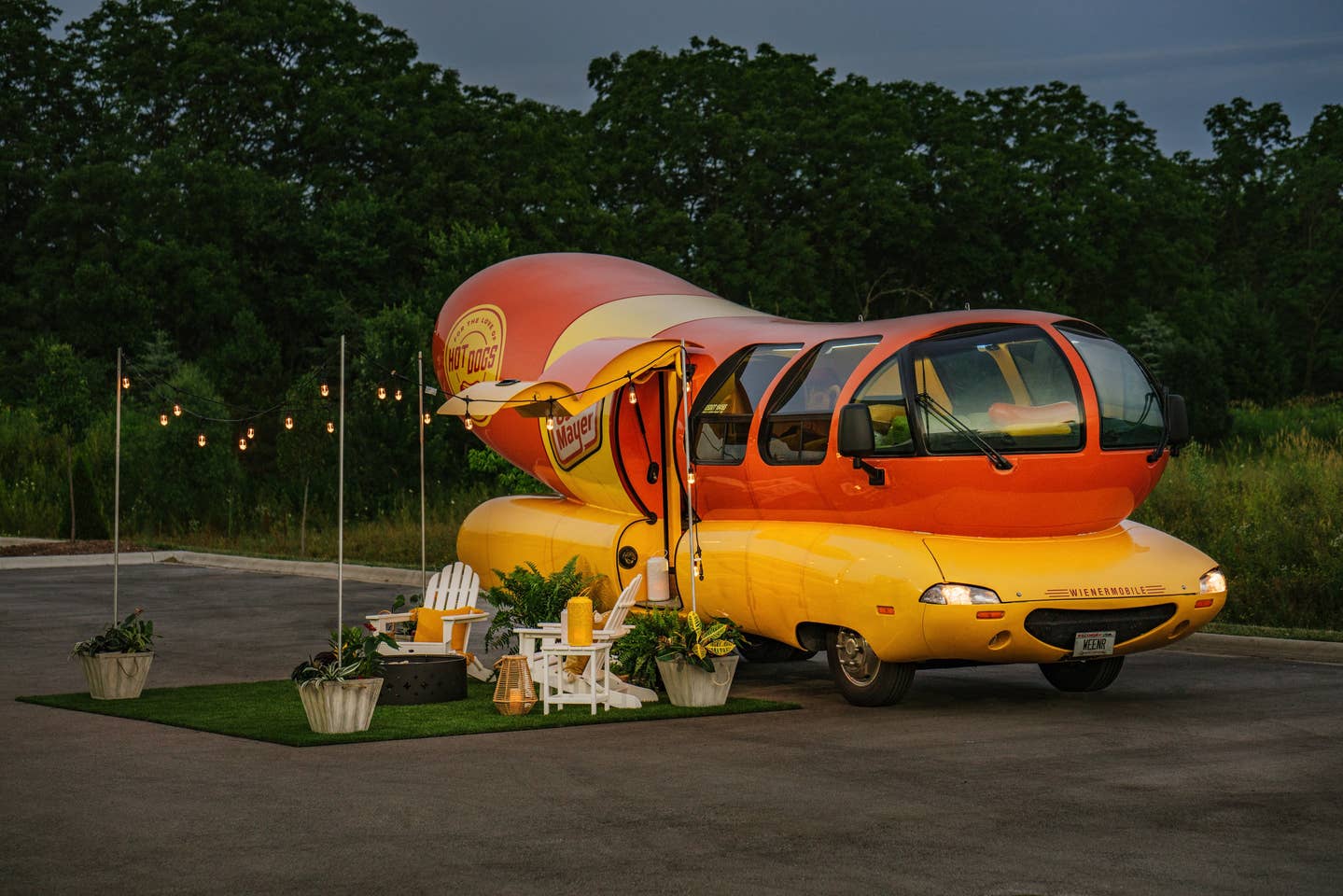 Now that's a bunderful idea! Head over to the Airbnb Wienermobile page to request to book on available dates August 1, 2, and/or 3. Each stay is $136 for the night (including taxes and fees), which is an Easter egg nod to the number of years Oscar Mayer has been delivering hot dogs.
In conclusion, keep your eyes peeled once July 24th arrives and place your reservation! You might be one of the lucky ones to humble brag you spent the night in the Wienermobile – NBD or anything.