By unpopular demand in July 2023, the Quiznos Spongmonkeys came out of retirement to reclaim their place as Quiznos resident brand mascots.
Love 'em or not, the Spongmonkeys have had a relatively lowkey comeback. These friendly critters spent the summer road tripping across the United States to chow down on subs and gawk at creepy billboards. Of course their adventures are chronicled on the Spongmonkeys Instagram.
Now that the road trip — largely domestic with a few pit stops made in Greece and Canada — is over, the Spongmonkeys are pursuing a new passion project. Aside from subs and road trips, the Spongmonkeys really love Halloween. This year, they're starting a movement for a new national calendar day: October 32.
What's So Special About October 32?
Here's the thing. We all know Halloween is on October 31. The day after October 31 is November 1. That's usually how a 30- or 31-day calendar month works. The day after it is always the first of the month. And with a few rare exceptions, like January 1, most of these days are not holidays.
What is there was an October 32? The Spongmonkeys demand it in their movement. October 32 would give everyone a recovery day after Halloween, including the Spongmonkeys. And wouldn't you say everyone needs it after a long night spent dressing up and going to costume parties, trick or treating for candy and then eating said candy and experiencing a massive sugar rush afterwards? Obvs.
""We love the subs and we love Halloween," said the Spongmonkeys in a rare soundbite. "Celebrating until the cows come home is part of any Spongmonkey's DNA.  We party, we trick-or-treat, we wear our toasty sub costumes, and because we also love October, we want it extended by one day.  October 32 is our dream, so let's make it a reality."
Quiznos is committing to backing up its mascots' movement. Even Brent Philip, CMO at Quiznos, said, ""We're doing this on the strict instructions of our Spongmonkey mascots, who adore Halloween and would like the following day off to recover."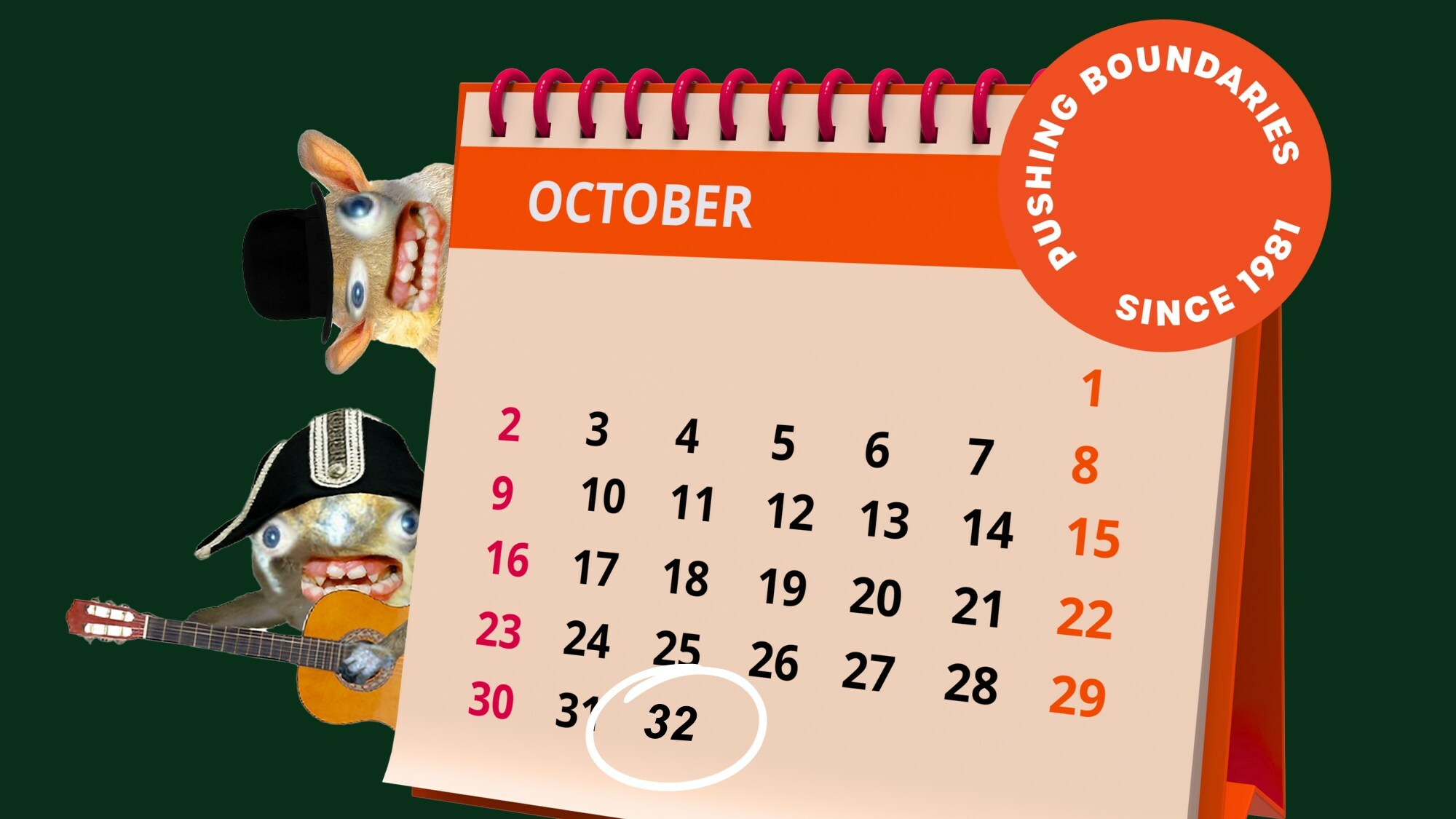 On October 32, fans will receive a free 8" sub in the United States (9" in Canada) with a $10 purchase. If something should happen and the movement fails to change the calendar, fans can redeem the free sub offer on November 1 at participating Quiznos locations.
Make sure you download the Quiznos Toasty Points app and sign up. Existing members are also eligible for the offer.
ICYMI: the Spongmonkeys are on Spotify. Stream their hit single WE LOVE THE SUBS!!! today.