Just call him the Sexiest Jack Alive. Even though actor Patrick Dempsey snagged the coveted title as PEOPLE Magazine's Sexiest Man Alive in 2023, one culinary heartthrob pulled out all the stops this year to be included in the same magazine issue. It's none other than Jack Box, iconic face of Jack in the Box.
Who is Jack Box?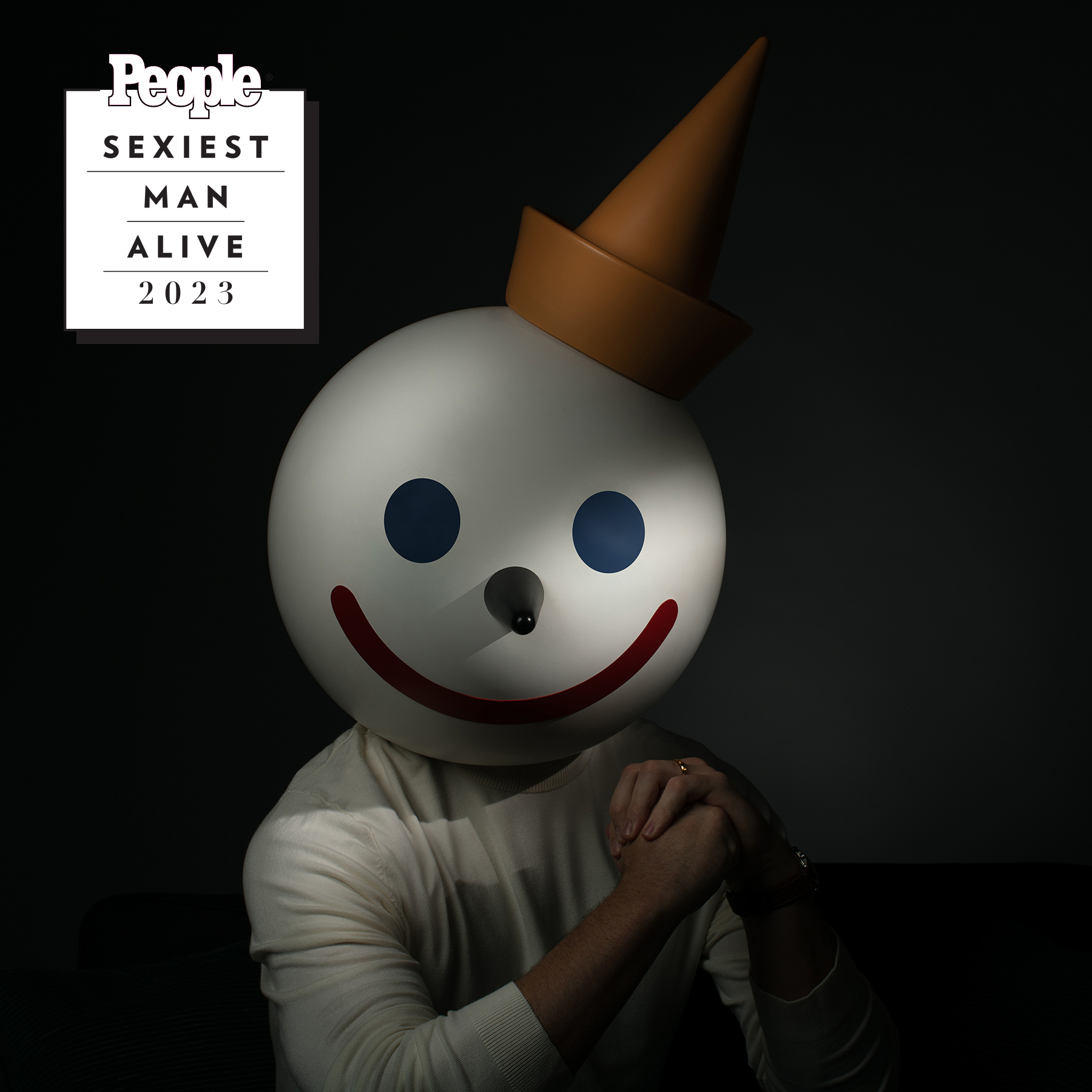 Jack Box has a legendary reputation as a brand mascot. First and foremost, he's the CEO of the California-based burger chain Jack in the Box, and an American businessman with a knack for innovation. Some of his revolutionary ideas over the decades have included creating the first portable salads in a quick service restaurant and declaring breakfast should be served all day.
Aside from being the heart of Jack in the Box, here are a handful of Jack's other memorable moments:
Jack has been a rock star.
He's a known poker champion.
In the 1996 election, Jack ran for president — and beat former president Bill Clinton in a national independent Virtual Vote poll.
How Did Jack Box Make It Into PEOPLE's Sexiest Man Alive?
Let's start with what makes Jack hot enough for inclusion in this prestigious issue:
@jackinthebox

After reading your comments, I guess I shouldn't be too surprised that there's a petition to get me nominated for #SexiestManAlive Link in bio.
Born on May 16, Jack is a Taurus.
He's tall — standing at 6'8" (not in heels).
He's got those piercing blue eyes.
And that smile!
Effortless charm. He's at ease in the boardroom as much as he is on the beach.
Jack told PEOPLE he credits his chiseled physique to curly fries.
Jack didn't hire a publicist or PR firm to get featured inside PEOPLE Magazine. Rather, his thirsty fans launched a Change.org petition and gathered 6,650 signatures to persuade PEOPLE to make him the sexiest man alive.
"This man is serving, and I don't mean just tiny tacos. His large round head, his stylish yellow hat, this California king is well over six feet tall and hotter than fresh curly fries," the petition read. "His fans know he's hot, the internet knows he's hot, it's time for mainstream media to admit it."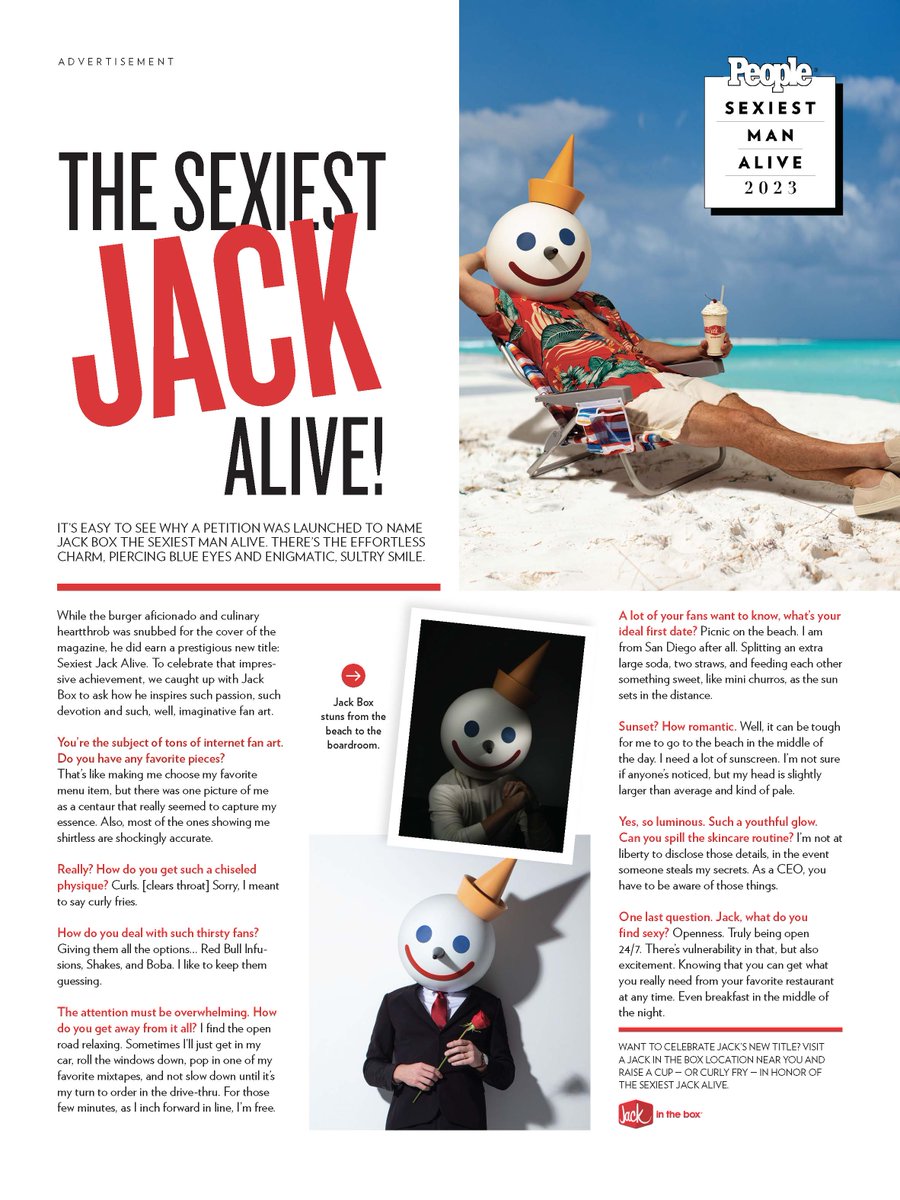 He might not have made it to the Sexiest Man Alive title, but Jack received PEOPLE's inaugural "Sexiest Jack" award. He's the first restaurant mascot to join the ranks. Read his interview in the latest issue of PEOPLE Magazine to find out what his ideal first date is and how he deals with all the attention from his fans.
Want even more Jack? He's selling an exclusive thirst trap 2024 calendar on shopjackinthebox.com for $15. (His themed looks for the 12 months are all giving Sexiest Jack.)
Now through November 30, 2023, Jack in the Box app members can also use the exclusive offer code — THIRSTTRAPS — on the app to receive a free large fountain drink with any purchase.