They're here! Following the heels of the Pumpkin Spice Latte's return to Starbucks, General Mills Monster Cereals have arrived at grocery stores just in time for the fall season. The beloved trio of friendly frighteners — Boo Berry, Franken Berry, and Count Chocula — are ready to serve up their usual tricks and treats at the breakfast table. They also have some tricks up their sleeves for other parts of the house too, but we'll get to that in a minute.
If you haven't already picked up a few boxes for yourself, here's a look at this year's box designs.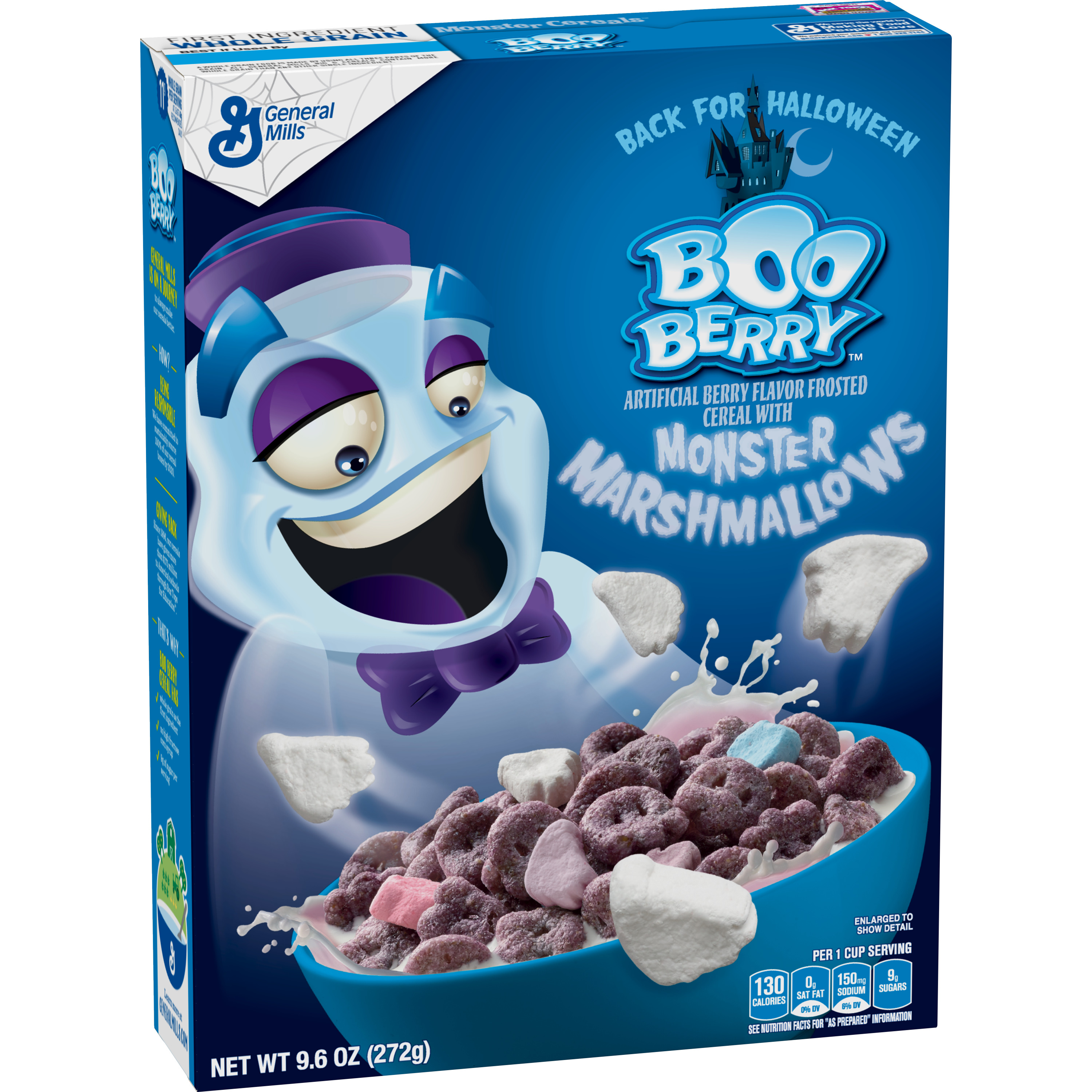 Boo Berry, surrounded by ghost-shaped marshmallows, is positively radiant. He's got that special kind of translucence reserved for those of specter variety.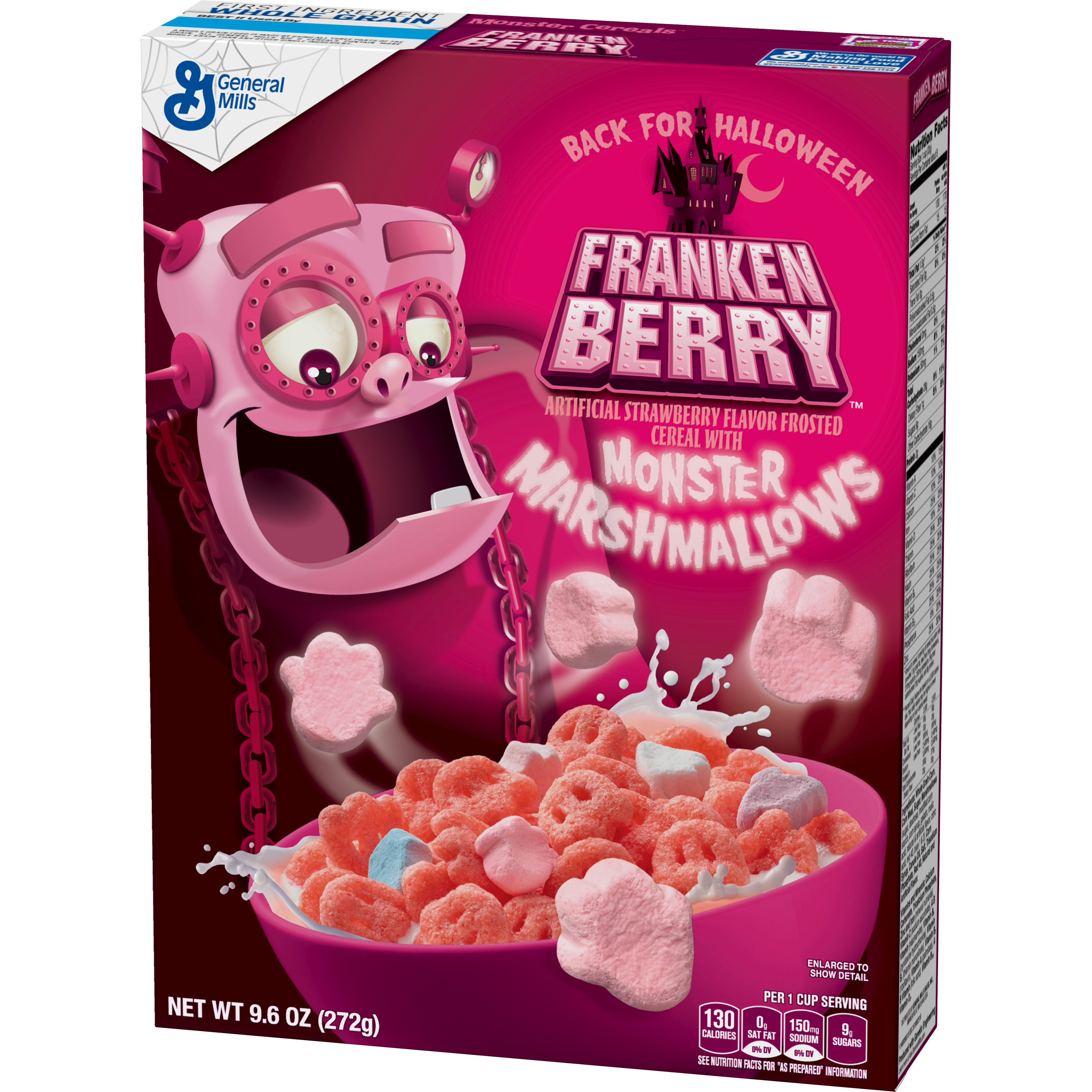 Rocking his signature electric pink is Franken Berry, with marshmallows in the shapes of… Handprints? That's my guess and I'm sticking to it. This cereal is berry much alive!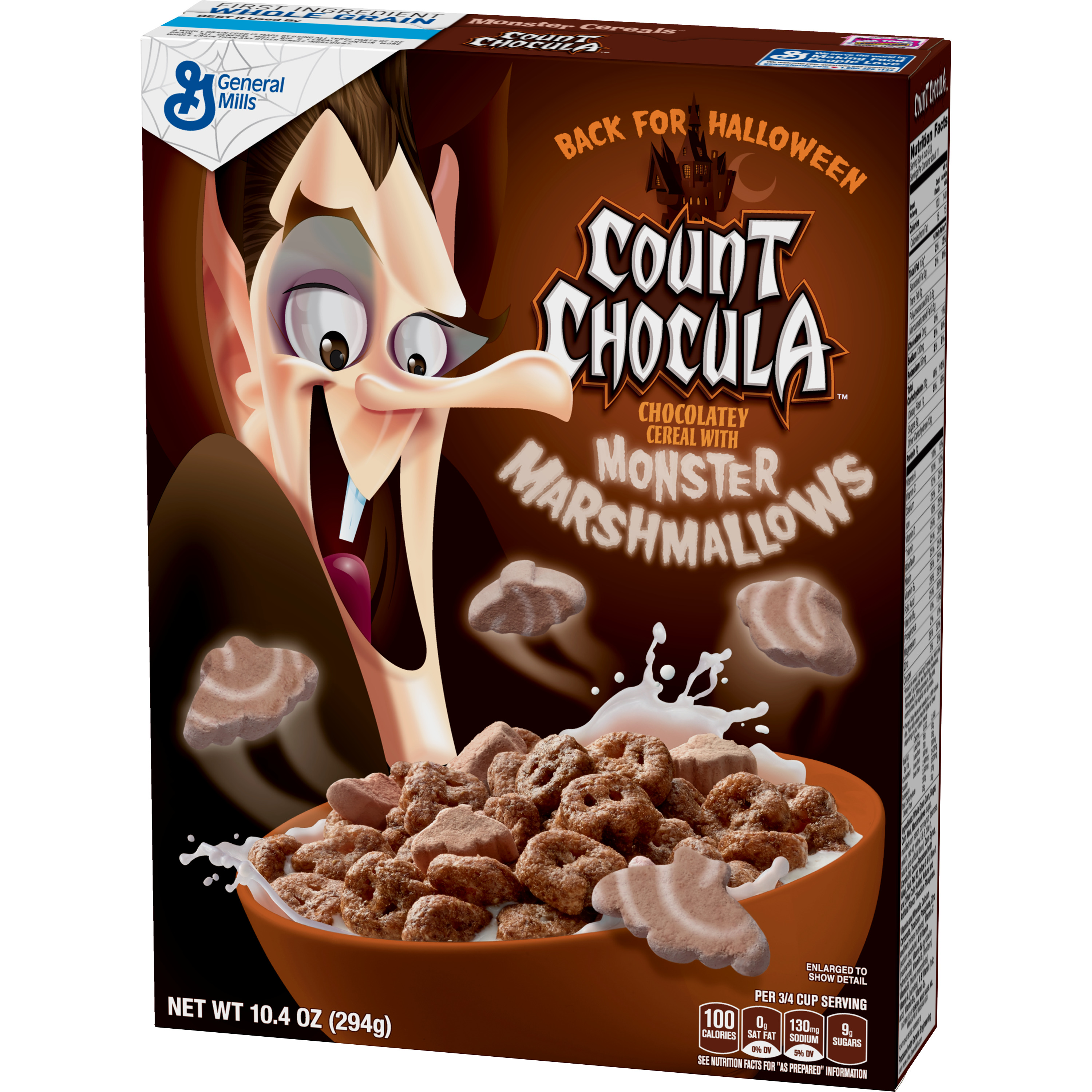 Last, but never least, is one of the most famous residents this side of Transylvania: Count Chocula. This year the Count is out of his isolated castle and into the cereal bowl, accompanied by chocolate marshmallow bats that are worth sinking your fangs, I mean teeth, into.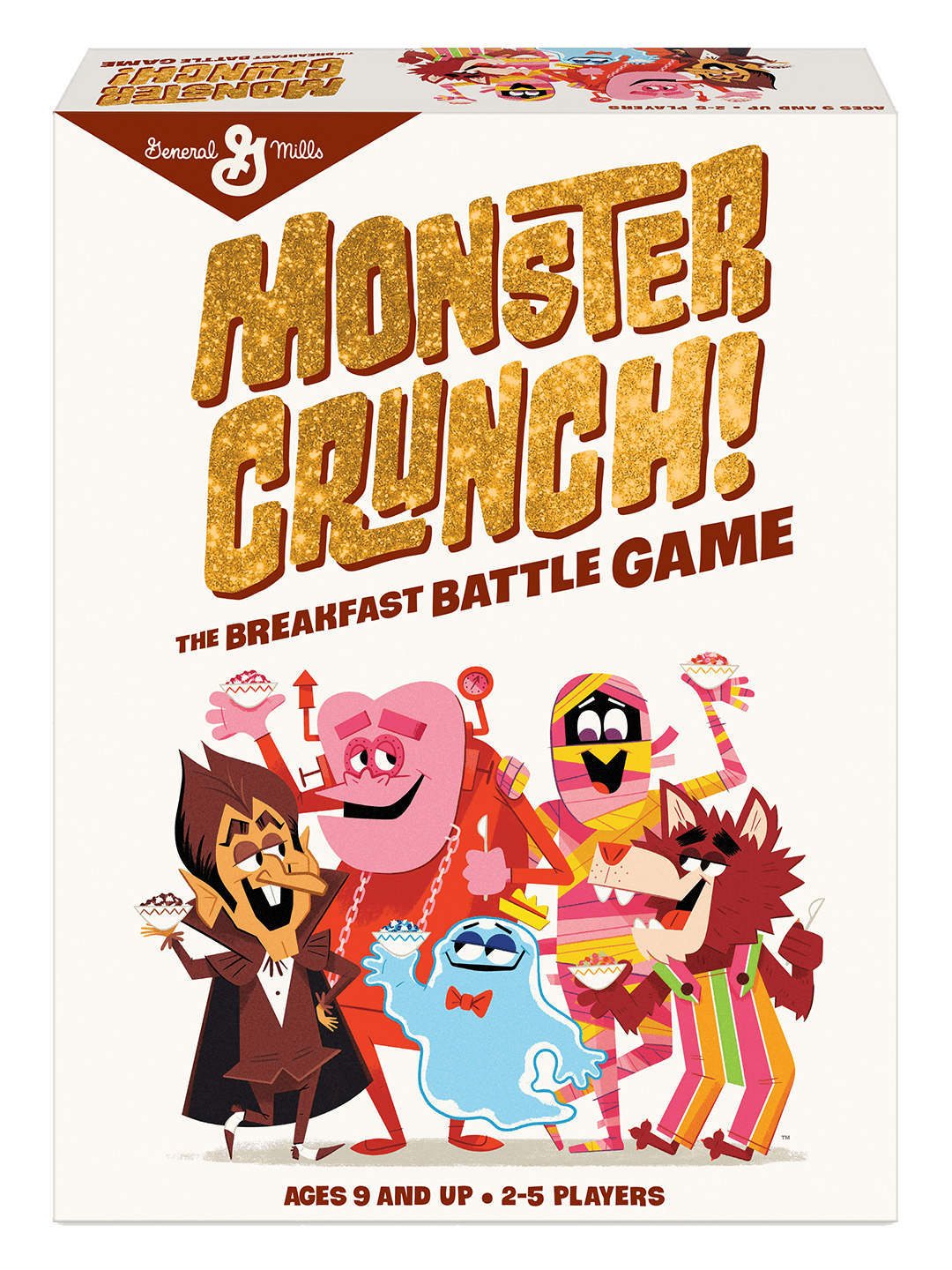 Remember when I said that the Monsters would be hanging out in other rooms outside of the kitchen? They're already in the game room (or living room, dining room table, or floor of your dormitory, whichever works best for your situation) with the new Monster Crunch! The Breakfast Battle Game.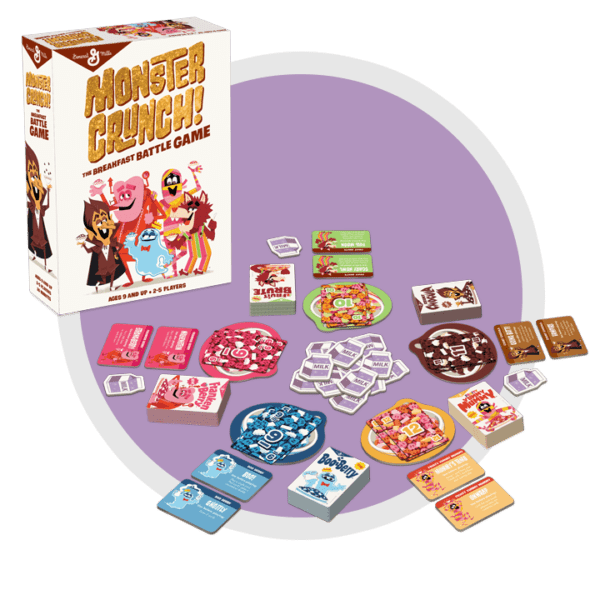 Created by Big G Creative (which also published an accompanying Monsters puzzle), Monster Crunch allows you to pick your favorite Monster Cereals character and battle other players to see who can "eat" the most cereal. Polish off enough bowls and you'll be the winner!
The more friends, the merrier with this game — especially since it includes the original Monsters lineup. Yummy Mummy and Fruit Brute also receive their own decks of playing cards, and the whole gang gets the retro design treatment. It's the perfect game to have on hand for all those moments where we wish every day was Halloween. (That's all of us, right?)