Over the summer, Nike and pro basketball star Kyrie Irving partnered together to launch a collection of sneakers. These aren't your ordinary kicks either. The shoes were inspired by three of General Mills' biggest cereals, Kix, Cinnamon Toast Crunch, and Lucky Charms.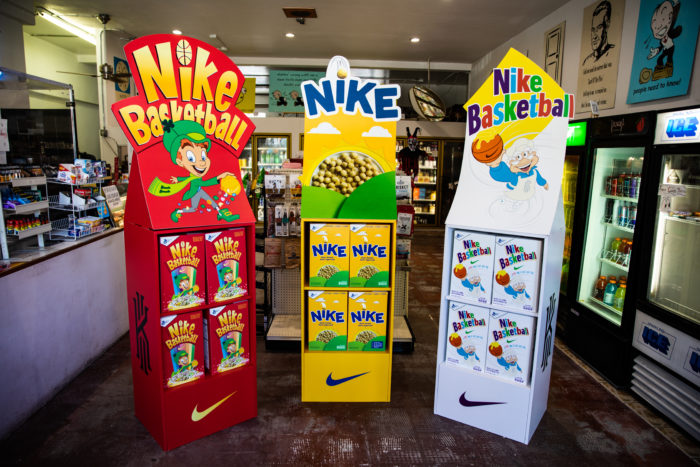 Dubbed the Nike Kyrie 4 "Cereal Pack," the shoes were packaged inside boxes designed to look at their respective cereal boxes at the August pre-launch at pop-up stores in New York City and Los Angeles. All three designs sold out within 30 minutes — but don't worry if you weren't able to snag a pair. They're still available to buy through the Nike website and Nike SNKRS app.
How could we not conduct an in-depth investigation at the first footwear to bring the breakfast table courtside? Let's take a look at the tasty details that made these shoes a splash with fans.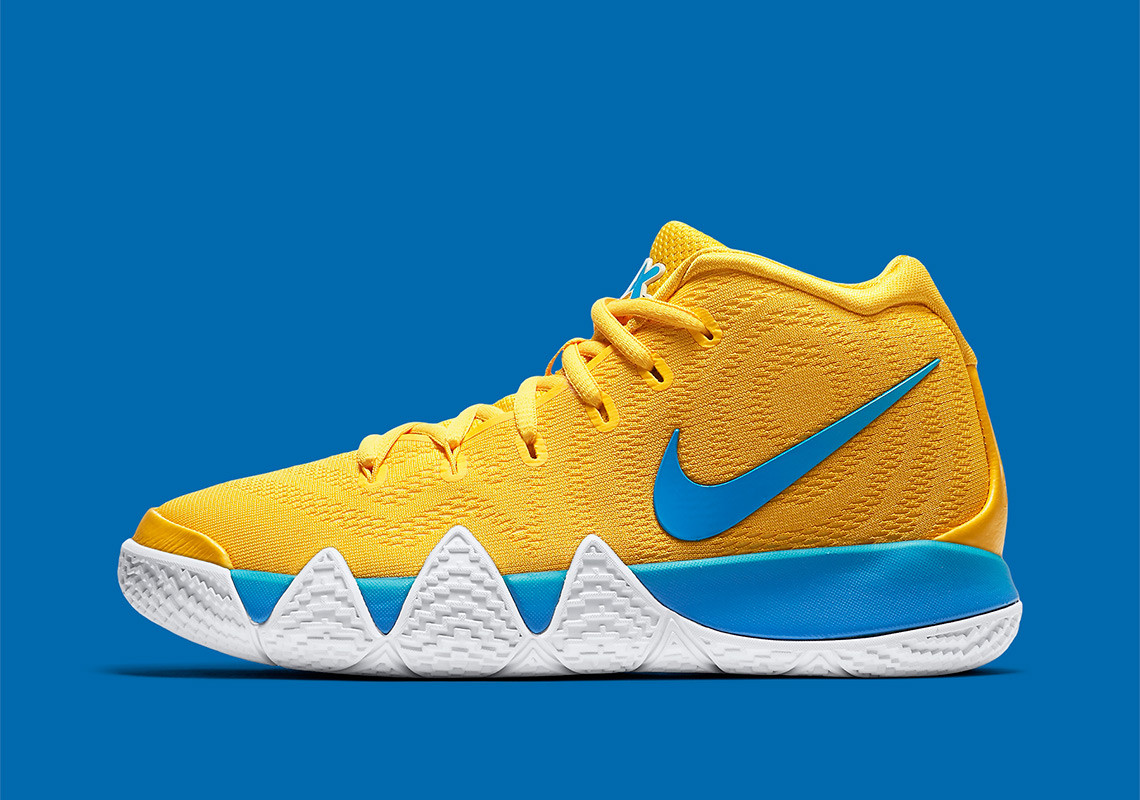 The Kyrie 4 Kix
The perfect kicks to represent Kix! Minimal in design to match its accompanying cereal box, you won't be able to miss the bright yellow, blue, and white hues of these sneakers and the standout Kix logo on or off the court. According to Nike, this pair is, "Kyrie-Tested, Kyrie-Approved!"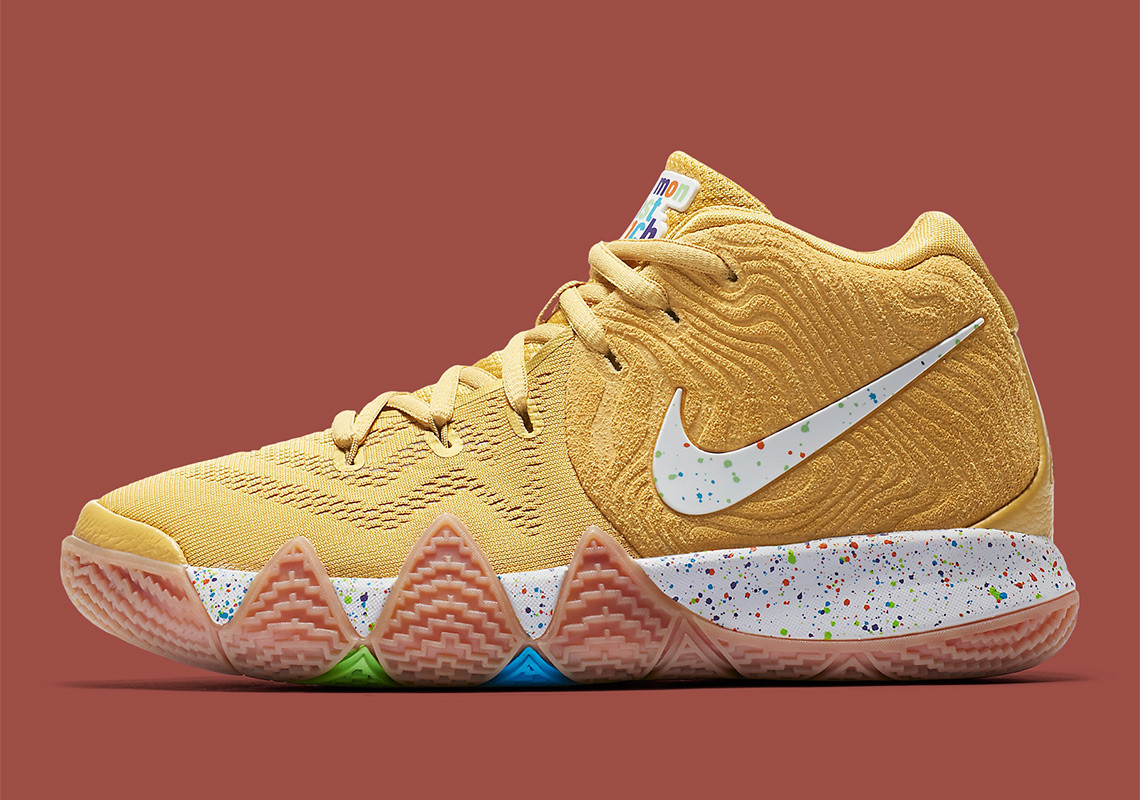 The Kyrie 4 Cinnamon Toast Crunch
We like to think Chef Wendell has a few pairs of these sneakers in his closet! Every detail of this tan shoe's design includes an ode to Cinnamon Toast Crunch. There are cinnamon swirls on the sides of the sneaker, and the cereal logo colors are sprinkled on the Nike Swoosh logo and midsoles. Slip your foot inside this shoe and you'll spot Cinnamon Toast Crunch cereal designs printed on its sockliner!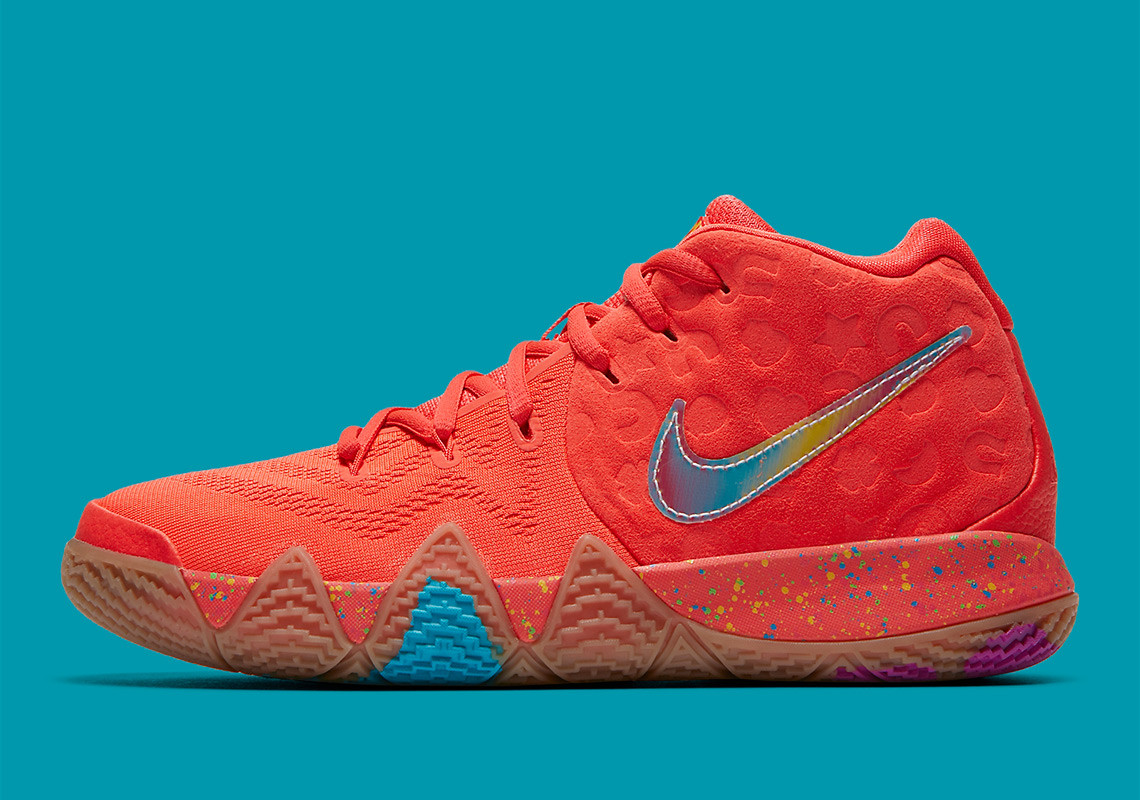 The Kyrie 4 Lucky Charms
They're "Magically Kyrie-Licious," according to Nike! These sneakers are vibrant red, allowing them to stand out from the cereal pack. The original Lucky Charms marshmallow shapes — including rainbows, horseshoes, hearts, and moons — are found embedded on the sides of the shoes. Here, the Nike Swoosh logo gets the rainbow treatment and the bright shades of the Lucky Charms cereal box can be spotted all the way down to the sneaker's soles.
Lucky doesn't need to worry the next time anyone is after his Lucky Charms. All he needs to do is lace up into these sneakers and bounce!