Last week, we reported that the Monster Cereals — Franken Berry, Boo Berry, and Count Chocula — have returned to grocery stores for the fall season.
Joining them on October 1st will be three Halloween-themed Kellogg's cereals: Chocolate Frosted Flakes, Froot Loops, and Apple Jacks. The iconic faces of these cereals, including Tony the Tiger, Toucan Sam, and Apple and CinnaMon, will be all dressed up in costumes on their respective box packaging and ready to scare up some fun.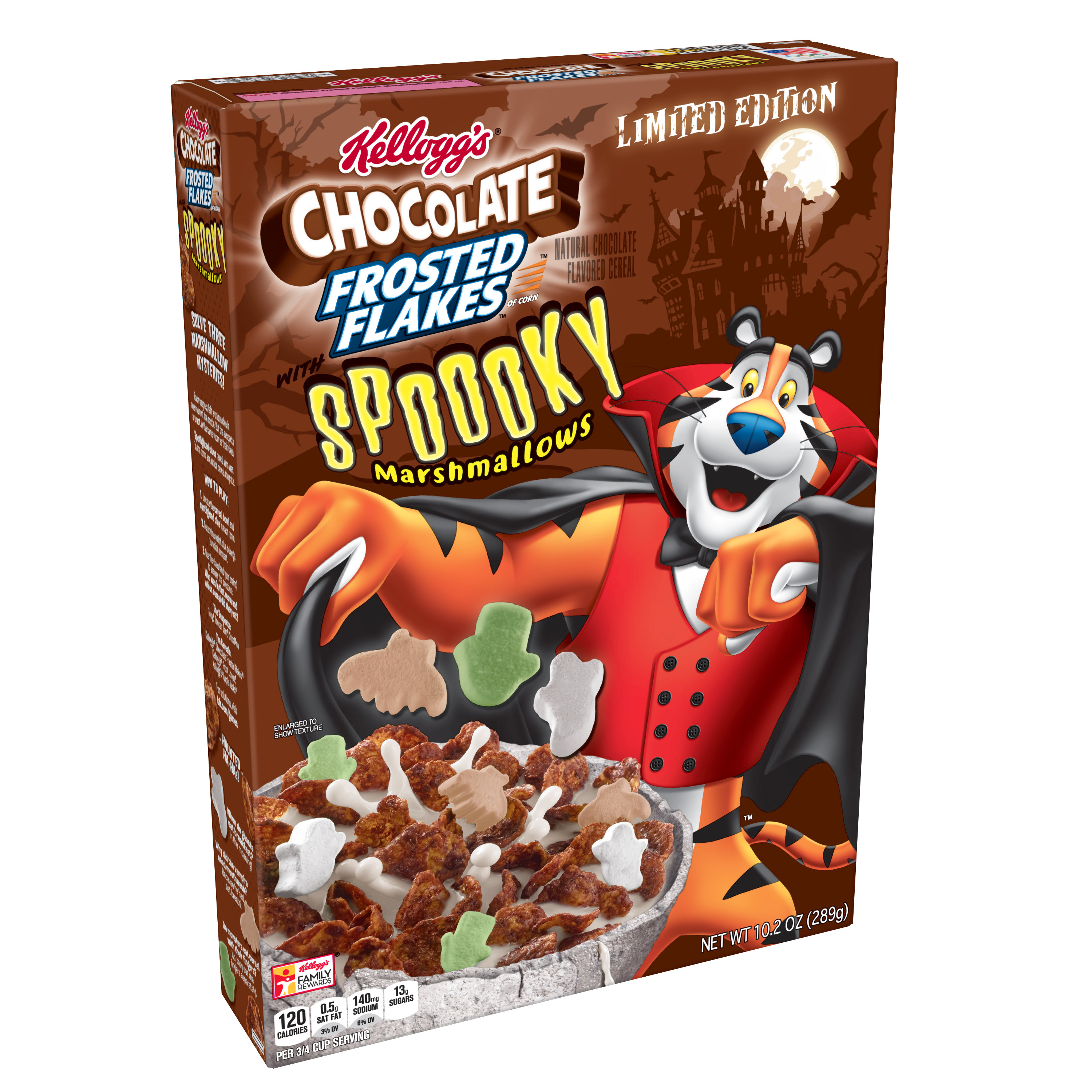 Clad in a cape and fangs, Tony the Tiger puts a striped twist on Dracula for Chocolate Frosted Flakes. Each bowl full of the chocolatey cereal will contain Halloween-themed marshmallows shaped like ghosts, bats, and Frankenstein heads. If you've got a cereal craving that can't be contained, pour yourself some of these — we hear they're gr-r-reat!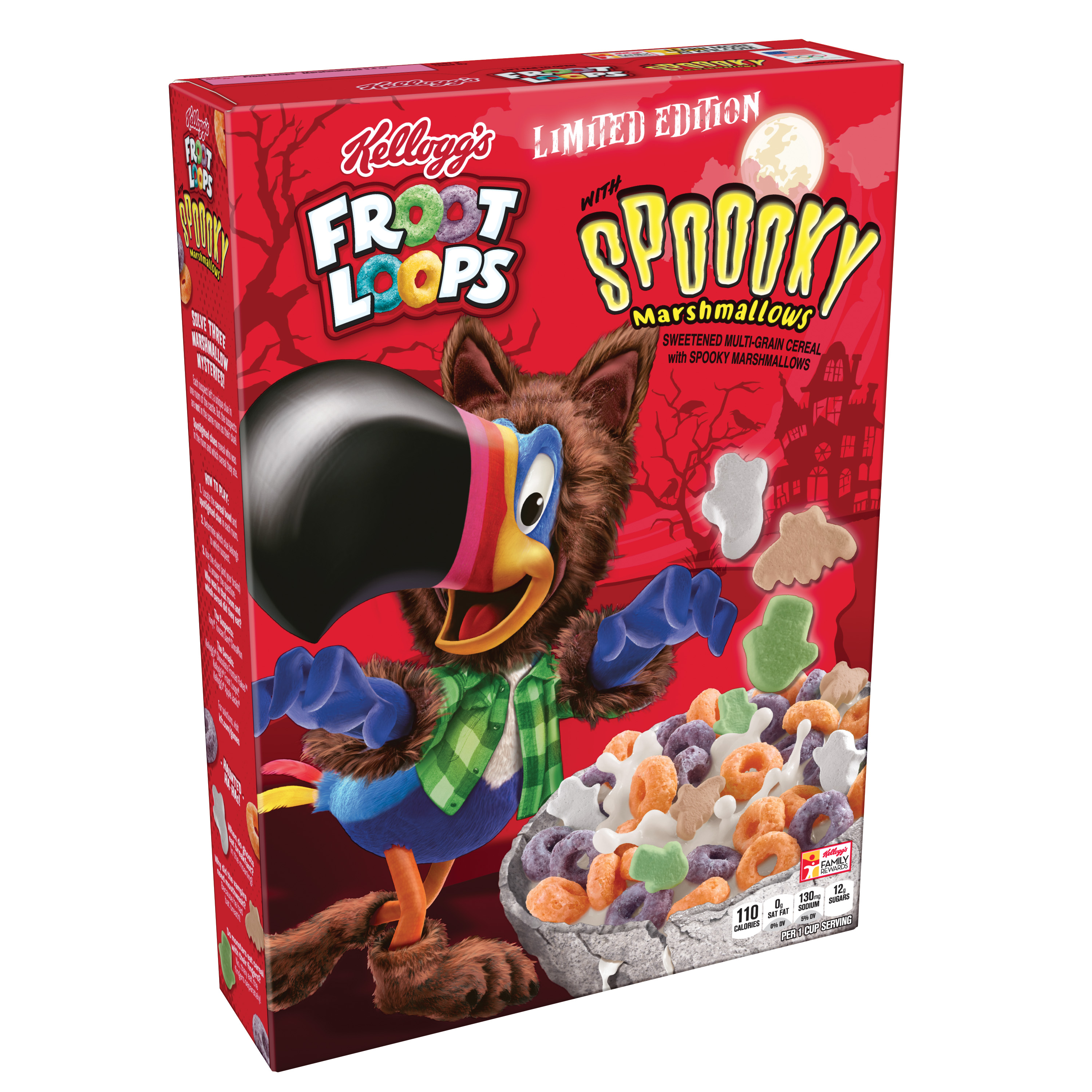 Follow your nose to the… Wolf Man? More like Wolf Toucan! Toucan Sam is sporting plenty of fur with this spooky look, and even switching up his cereal's look specifically for the holiday. The limited edition Froot Loops will only have orange and purple loops, along with all three of the aforementioned marshmallow shapes.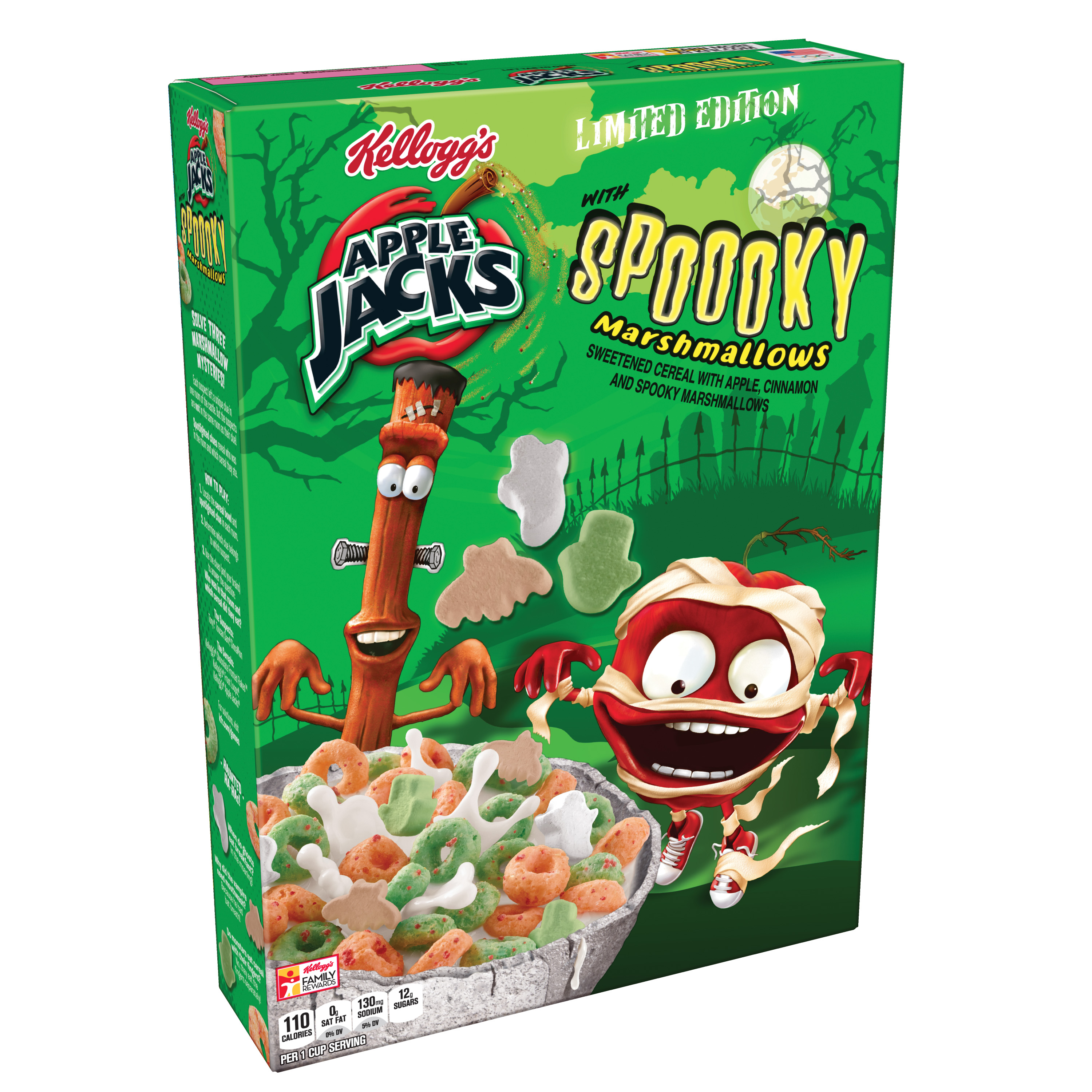 Apple, dressed as the Mummy, and CinnaMon playing Frankenstein's Monster, just so happen to have a cereal loaded with colors that complement Halloween nicely in Apple Jacks. We're a little worried about Apple's Mummy costume, though. We think it could use just a little more wrapping, in our professional costume design for mascots opinion.