Welcome to Fabulous Las Vegas! Meet your tour guide: Captain Obvious, the iconic spokesperson for Hotels.com. He's starring in a new campaign from Hotels.com and Resorts World Las Vegas. This campaign takes viewers on an exclusive inside look at Resorts World Las Vegas and shares more information about how travelers can book their next stay at the resort.
Welcome to Resorts World Las Vegas!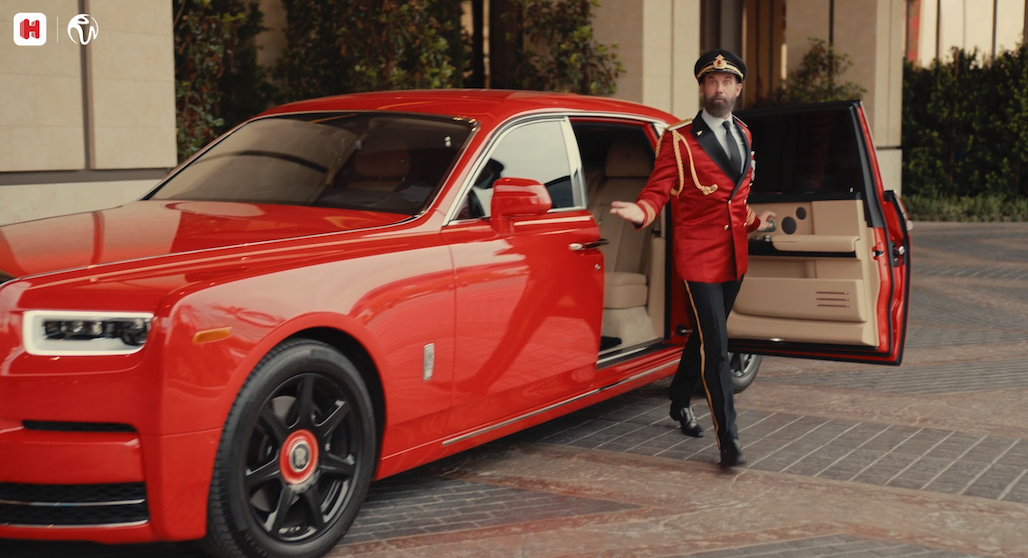 Captain Obvious greets us in a bespoke "Resorts World Red" Rolls Royce outside of Resorts World Las Vegas. The space, described as three hotels in one, is so big that Captain Obvious says it's ridiculous to show us all of it in one video.
That's exactly what he plans to do in this commercial!
"Working with Hotels.com to create this fun campaign starring Captain Obvious has been a once-in-a-lifetime opportunity for our resort," says Scott Sibella, President of Resorts World Las Vegas.
"The campaign showcases the iconic brand spokesperson as he tries food, room, nightlife and entertainment options at this property, giving an inside look into the resort's many incredible offerings. We hope this campaign inspires Hotels.com customers to visit Las Vegas's newest resort and experience the excitement for themselves."
Inside Resorts World Las Vegas
Captain Obvious hops from cabana bed to cabana bed over at Ayu Dayclub. This outdoor club that would be an island party off of Southeast Asia — but it's here in Vegas.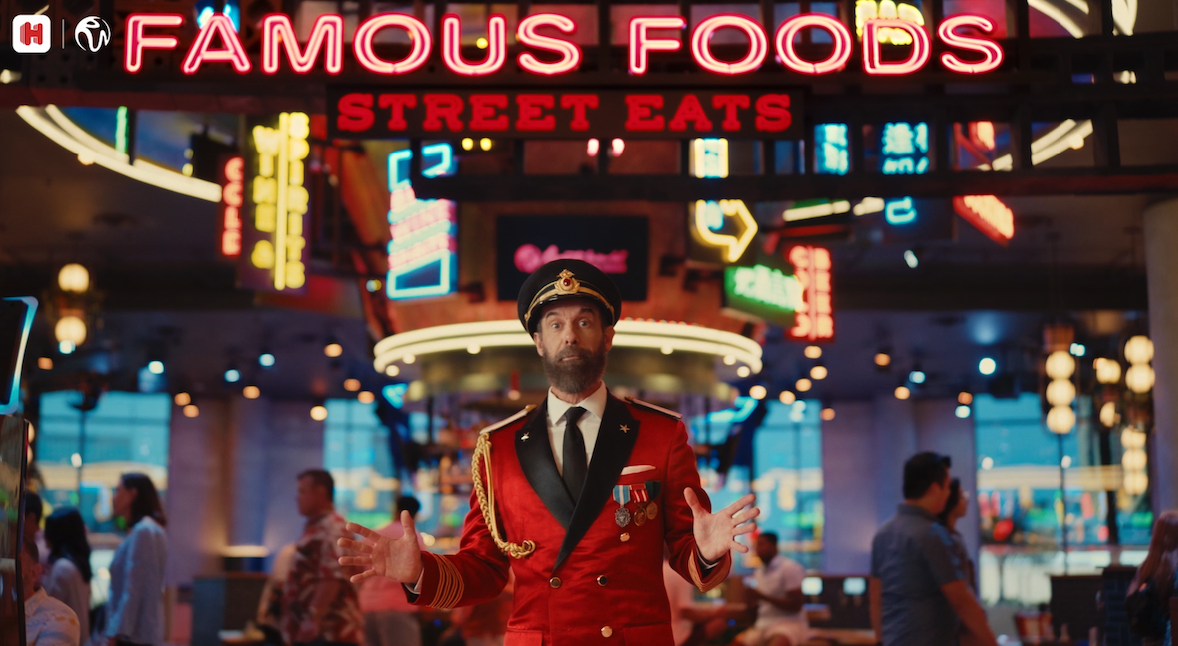 Next, Captain Obvious heads over to Famous Foods Street Eats. He shares with viewers that there are over 40 bars and restaurants to dine in on the property. Captain Obvious name drops some of these eateries — including Pepita's Kitchen, Ten Suns, and Mozz Bar — before exclaiming he'll "meat" you there.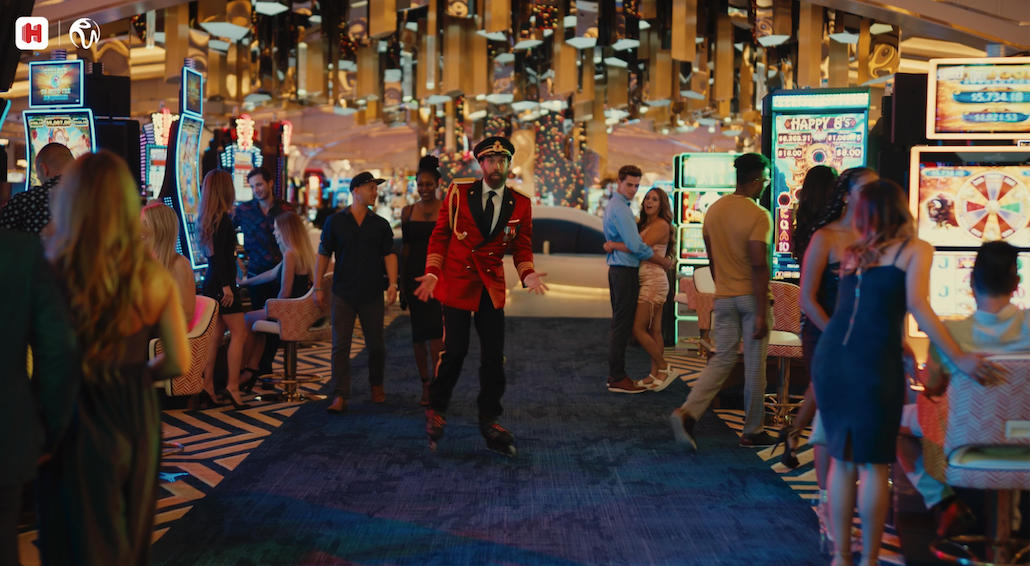 Resorts World Las Vegas has 3500 rooms — Captain Obvious counts up to three — and five pools for a blissful getaway. Oh, and he rollerblades through a few casinos too.
After spending the day dashing through the space, Captain Obvious is ready to relax for the evening. He's ordered in tons of chilled king crab legs to eat, courtesy of On the Fly, the resort's in-room dining alternative powered by Grubhub. Use On the Fly as a guest and order food from any on-property outlet directly to your room straight from your phone.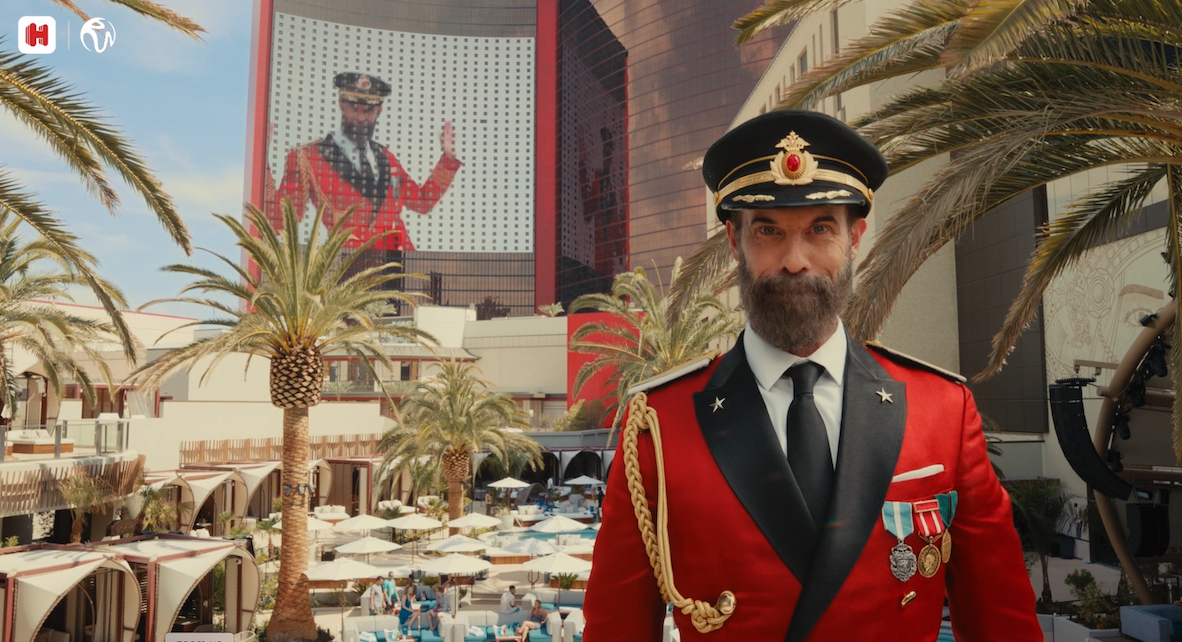 "Las Vegas has always been one of the most popular destinations for Hotels.com travelers and we're thrilled to have Captain Obvious help show off the city's newest addition," says Mike Wolfe, Head of Global Brand Creative for Hotels.com. "With Hotels.com, travelers can earn rewards wherever they stay and use rewards to stay where they want, including new properties like Resorts World Las Vegas."
Make Vegas your next destination. Book a reservation now at Resort World Las Vegas through rwlasvegas.hotels.com and rwlasvegas.com. Thanks again for the tour, Captain Obvious!