Father's Day is Fudgie the Whale's time to shine at Carvel. The iconic whale's signature ice cream cake will be available for purchase, and inscription with the iconic "to a whale of a dad" phrase, for the ultimate Father's Day treat at Carvel shoppes nationwide.
That's not the only surprise Fudgie has in store for dads this year. Whale, whale, whale — let's take a look at what else he's debuting and re-releasing!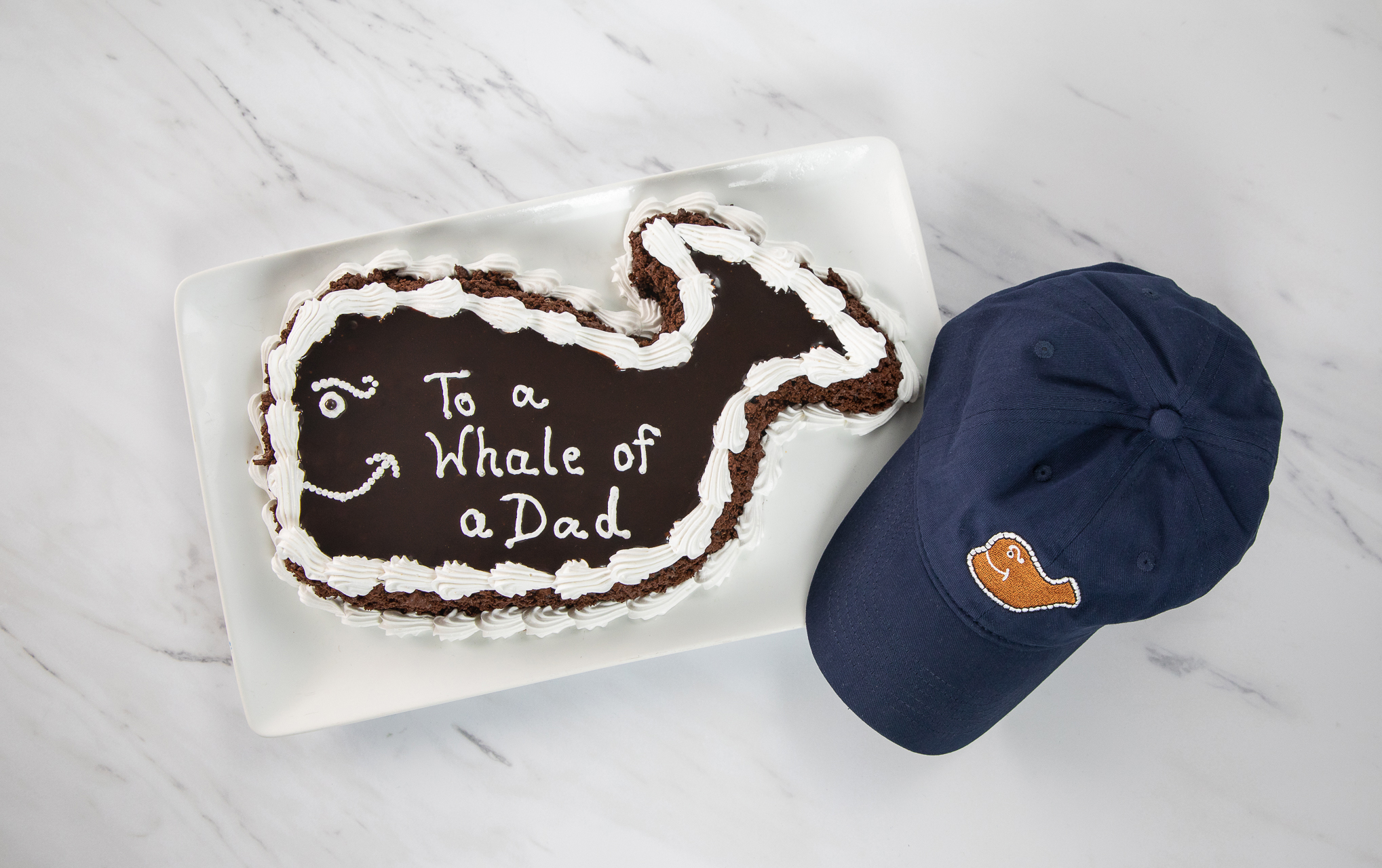 Introducing Fudgie The Whale Hats!
Guess what else you'll receive when you buy a Fudgie the Whale ice cream cake? A free, one-of-a-kind Fudgie the Whale hat! It's a whale of an offer!
It's pretty easy to snag one of these original hats for your own. These hats are available exclusively with the purchase of a Fudgie the Whale cake on June 16th while supplies last at Carvel shoppes.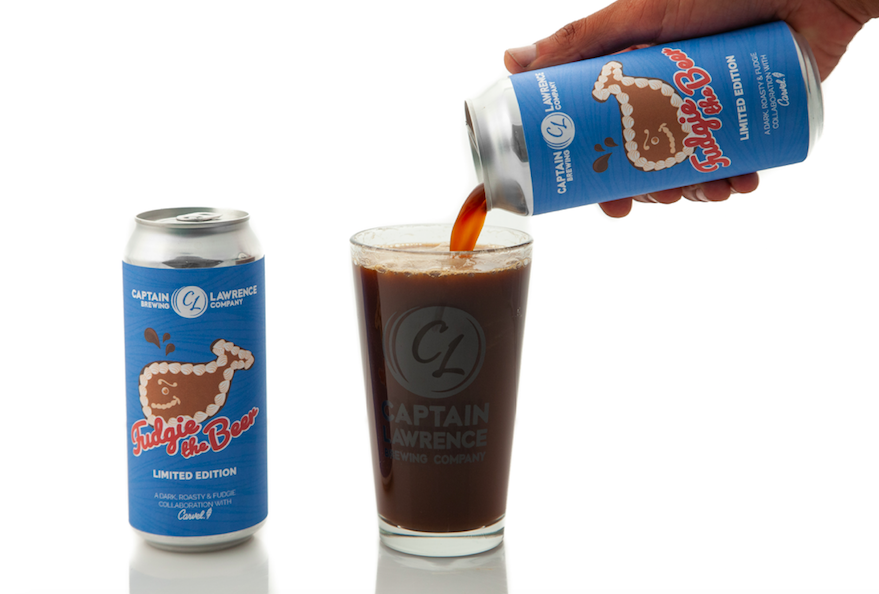 Fudgie The Beer Returns!
Remember when Fudgie the Whale landed his first beer in 2018? The fan-favorite is back as a re-release from Carvel partner Captain Lawrence Brewing Company.
Hitting select retail store shelves starting June 10th, Fudgie the Beer brings back its signature delicious brew taste. Fudgie the Beer is brewed with 6% ABV with fudge and ice cream. Carvel's signature chocolate crunchies are also added into the kettle.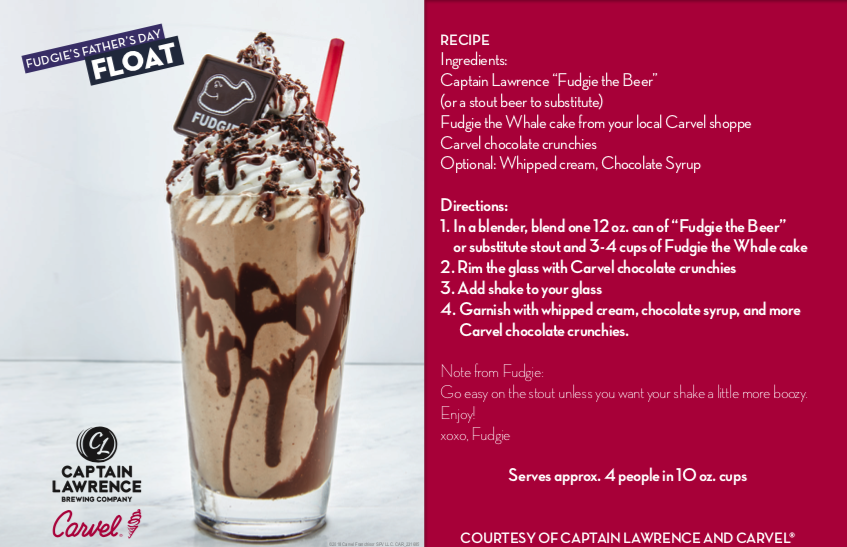 All these ingredients add up to a creamy stout. It makes the perfect drink companion to Dad's Fudgie the Whale Father's Day Cake. DIY your own Father's Day float with the recipe above!
Carvel Celebrates Its 85th Birthday
Founded by owner Tom Carvel in 1929, Carvel will be celebrating its 85th birthday this year. As the birthday festivities for the ice cream shoppe, and its whale of a mascot, continue there's no doubt that both are beloved with customers across all generations.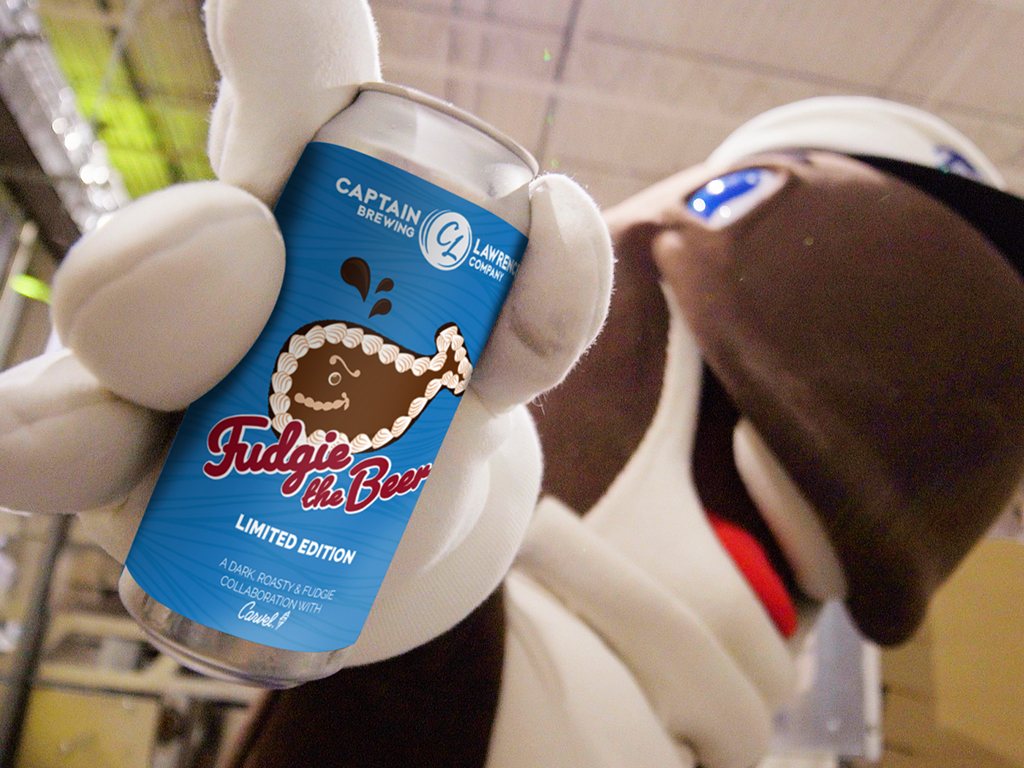 "When we think Father's Day here at Carvel, we think about our beloved fathers and our beloved Fudgie the Whale," says Nicolle Dubose, Senior Director of Brand Marketing at Carvel.
"For over forty years, our iconic and loveable Fudgie the Whale has been part of celebrations big and small all across the country, for Father's Day and beyond. This year, to celebrate Dad and our 85th birthday, we wanted to give our fans the opportunity to have Fudgie around in more ways than one. We're giving them a cake, a swaggy hat and a delicious brew!"
Cheers Carvel — and happy Father's Day!