Nobody loves summertime more than bugs, especially the Raid Bugs.
The Raid Bugs sure do love to make your life miserable. From roaches to flies, these uninvited guests are here to spoil picnics and invade cupboards all summer long. Only Raid, the insecticide famous for its "killing bugs dead" tagline can stop these icky critters.
It's not often that we highlight characters we love to hate or, y'know, advocate killing the star. However, the Raid Bugs aren't your ordinary icons. Sure, they're a little gross but they're also really (really) funny — and have a terrific backstory behind their creation.
Animating Early Raid Commercials With Tex Avery
Raid was first developed in 1956. Samuel C. Johnson, great-grandson to the founder of S.C. Johnson, helped pioneer its creation. The insecticide was on the market for a couple of years before approaching ad agency Foote, Cone & Belding in 1963. Raid needed a new ad campaign. They already had the famous slogan "Raid Kills Bugs Dead." Now, they needed characters more likely to bug audiences.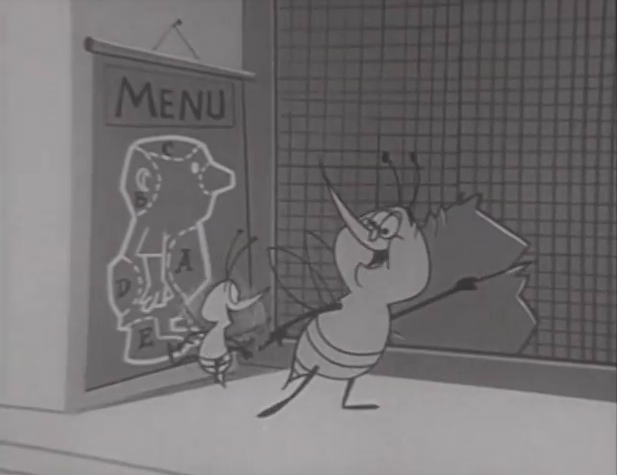 For a short time, the bugs associated with Raid were fairly faceless enemies. Animator Tex Avery produced early spots, famous for his work with Looney Toons icons like Bugs Bunny and Daffy Duck. His Raid Bugs were far from cute and loveable with a sinister agenda. I mean, look at that illustration they've drawn up of a human being as their dinner "menu."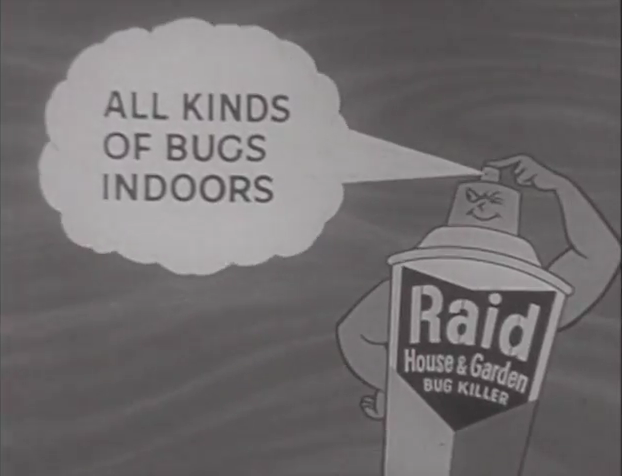 Don't worry: these nasty bugs get what's coming to them with a spray of Raid.
Meet The Bug Man, Don Pegler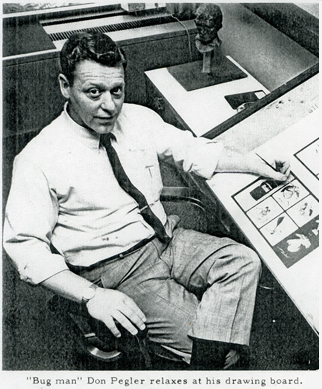 Don Pegler, an illustrator at FCB, was just the man for the job to give these creeps a bit of personality.
In a 2010 interview with illustrator Dave Wittekind, Pegler revealed he learned animation from a former Disney man while working at a Chicago studio called Cartoonists, Inc. Pegler had also been a magazine illustrator and an animator, working each role for five years.
Pegler's New And Improved Raid Bugs
In 1963, Pegler started adding his own unique spin to the Raid Bugs. Pegler worked alongside copywriter Rick Steinman to hit refresh on the characters.
The Raid Bugs now had human expressions, but remained extremely unappealing. The bugs were putrid shades of green and brown. They were dirty, unkempt, and rude. That was kind of the point to reinventing the character wheel: nothing to like here, folks.
Wouldn't you know it? The new ad campaign worked. Their gross habits and slovenly behaviors became an instant hit with audiences.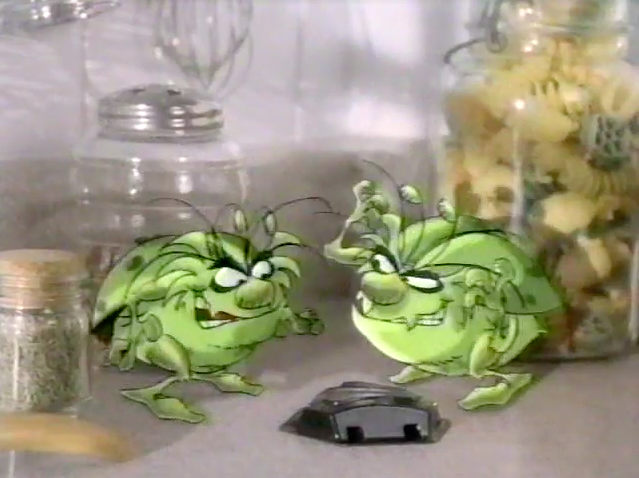 Raid Bugs Throughout The Decades
As the decades progressed, so did their scenarios. Throughout the 1960s and 1970s, the Raid Bugs dressed up as motorcyclists and acted as gangsters gambling in card games.
Despite their best efforts, these bugs never strayed too far from Raid's "radar." Raid lived up to its slogan to kill bugs dead, and Pegler spent more than 40 years animating blowing away wisecracking bugs with a canister of Raid.
Don Pegler's Legacy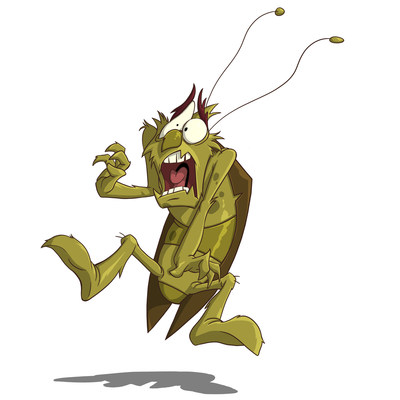 In 2015, the Raid Bugs were inducted into the Museum of Broadcast Communications "A Salute To Advertising's Greatest Icons." The event highlighted 10 of the ad industry's most iconic characters, including the Pillsbury Doughboy, Ronald McDonald, Tony the Tiger, and more.
It's impossible to imagine the Raid Bugs where they are today without Don Pegler's illustrations. Pegler passed away in 2011, but his legacy lives on and his iconic illustrations remain preserved.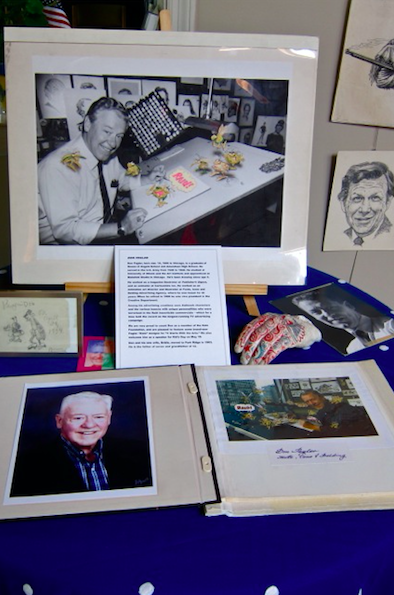 A few years ago, The Kalo Foundation of Park Ridge, Illinois hosted an exhibit dedicated to Pegler's illustrations and artwork. Prior to his passing, Pegler was a board member for the foundation.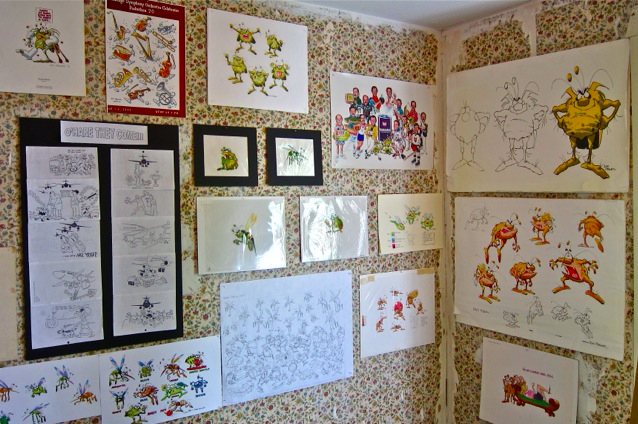 The exhibit allowed fans a once-in-a-lifetime chance to view his ideas for the Raid Bugs as they became sketches then storyboards to Raid's successful ad campaigns.