Folks familiar with Cracker Barrel, the country-themed restaurant that doubles as a storefront for everything from dinnerware to holiday décor, may wonder who the man is behind the company's logo. Did an actual person inspire his creation? Or, is he the figment of a clever illustrator's imagination?
How Cracker Barrel Got Its Start
Let's travel back in time to uncover the answer. The year was 1969. The Cracker Barrel Old Country Store, founded by Dan W. Evins, had officially opened its doors for business in Lebanon, Tennessee. Customers were smitten with their general store offerings and homemade cooking. By 1977, Cracker Barrel fever had spread to 13 storefronts opened by Evins and his investors. They weren't located strictly in Tennessee, either. Cracker Barrel locations could be found in states ranging from Georgia to Kentucky.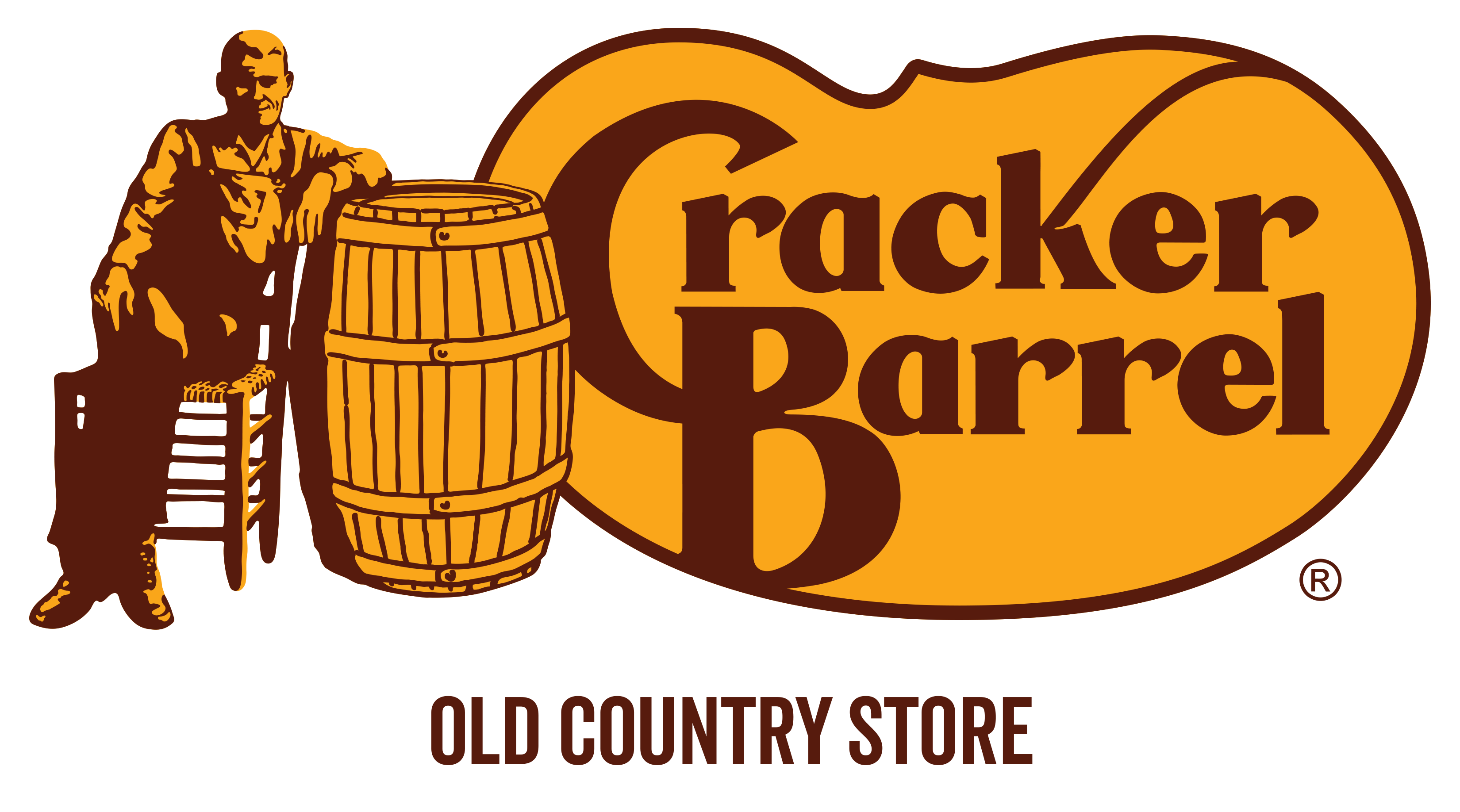 As Cracker Barrel grew in popularity in the early 1970s, the company focused on its branding efforts. They already had a recognizable name. It was time for a new logo.
Bill Holley And "No Corny" Logos
For more than 40 years, Bill Holley worked as a graphic designer at Nashville's Buntin Group. Evins reached out to Holley through a friend's recommendation. The pair began working together to create the Cracker Barrel logo following one, simple rule. The logo could not be corny.
As told to me by Cracker Barrel's PR team, Evins said that the original menus "looked kind of corny." He wanted the new logo to evoke nostalgia. Evins recalled the memory of an older gentleman who sat on the front porch during summer. He wore overalls and might have been a farmer.
Holley sketched Evins' vision of the "older gentleman" out on a napkin. A man from a manufacturing company who fit Evins' description later posed for Holley's illustration. This man, the Cracker Barrel man, was nicknamed "Old Timer."
Uncle Herschel As… Old Timer?
It is true that the likeness for Old Timer was taken from a real man. However, a real person did not inspire the character.
Despite this fact, Old Timer was later referred to as Uncle Herschel. Uncle Herschel was Evins' actual uncle and later became a Cracker Barrel ambassador. It was not uncommon to see him head out into local communities and hand out gold cards. These cards gave residents free Cracker Barrel meals to drum up business. Customers (literally) ate them up and business continued to boom for decades. By 1992, Cracker Barrel had attained a $1 billion market value!
Old Timer Today
As the times continue to change, Old Timer has stayed the course. A few minor adjustments have been made to the logo over the decades, but the icon is just as familiar now as it was then.
This is largely due to Evins and his vision, as he firmly believes in the power of a strong company logo. "A logo symbolizes what people think of your business. It's how they see you and the meaning developed in stores."