Decades before Dinty Moore Beef Stew took home the Gold Effie Award for its 20218 "Lumberjacks Eat Moore" ad campaign, there was another lumberjack that represented the brand.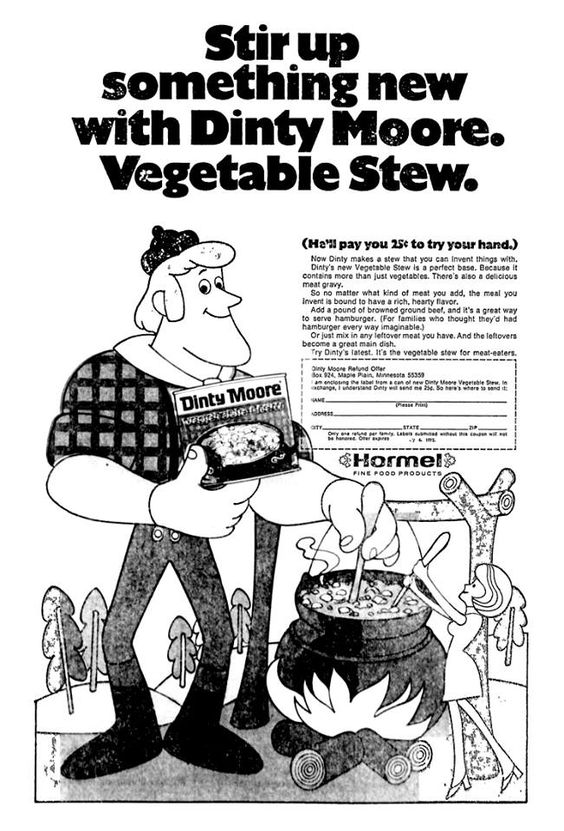 Dinty Moore, which has been steeped in lumberjack roots for over 80 years and is part of the Hormel Foods portfolio, didn't always have real men featured in its commercials. The earliest Dinty Moore lumberjack was an animated fellow. He represented the brand in the 1970s and emphasized that savory meals enjoyed at dinner could also make great lunches.
Meet Dinty Moore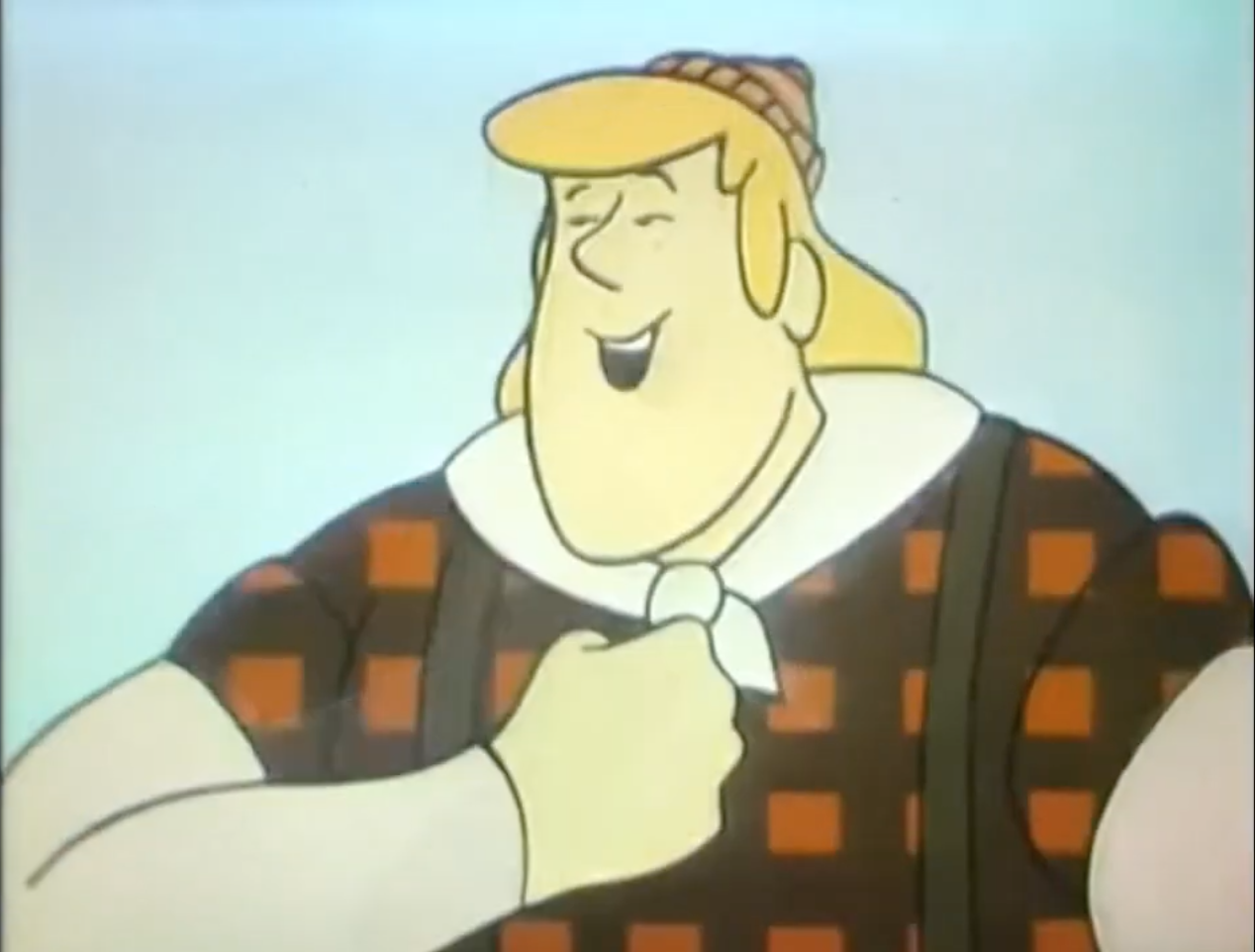 The Dinty Moore lumberjack began making commercial appearances in the 1970s. He was incredibly tall, blonde, and wore a flannel shirt and hat.
Dinty Moore had a penchant for knowing when fellow lumberjacks had already finished their lunches and needed more sustenance to keep them going for the day. He sang a ditty as he approached these lumberjacks, guiding them towards the nourishing, delicious meals he made.
If your lunch doesn't last you the whole way through,
I'm Dinty Moore with a great beef stew!
It makes a good dinner, but I've got a hunch,
Why wait for dinner when you can have it for lunch?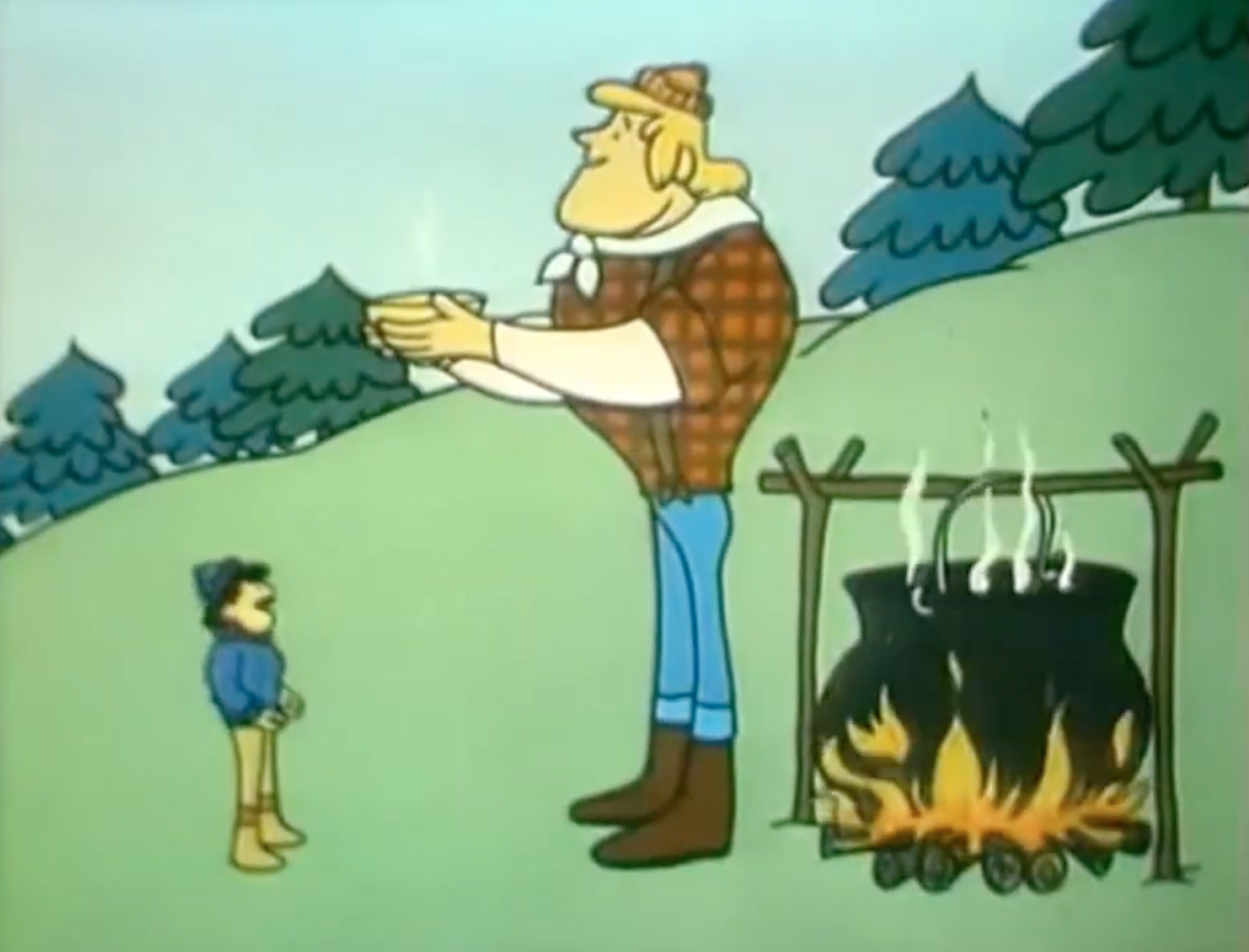 Dinty Moore then describes his beef stew to the fellow lumberjack: meat and potatoes simmering in a rich gravy. Then, he gives the lumberjack a bowl of the stew. Dinty Moore has a hunch the logger is going to love it — and he does!
The Dinty Moore Thumbprint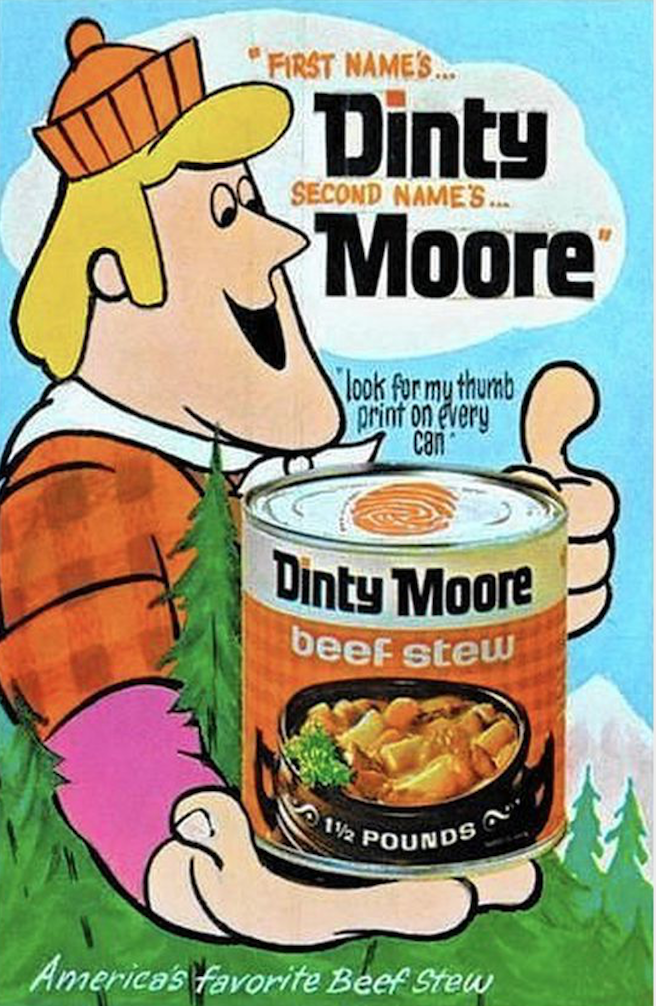 Every can of Dinty Moore beef stew received its brand mascot's seal of approval. A fingerprint could be spotted on the top of the can throughout the 1970s. This signaled to audiences that they were enjoying genuine Dinty Moore beef stew and encouraged them to seek out the thumbprint on every can.
By the 1980s, the animated Dinty Moore lumberjack was gone — a blink and you might miss it mascot.
Still, we can't help but feel like he's out in the forests somewhere. If you listen carefully and breath in, you can probably smell those batches of stew and hear him humming his jingle for all the lumberjacks…