And then there were six monsters! The Monsters Cereals are getting their first new mascot in 35 years with the introduction of Carmella Creeper.
Who Is Carmella Creeper?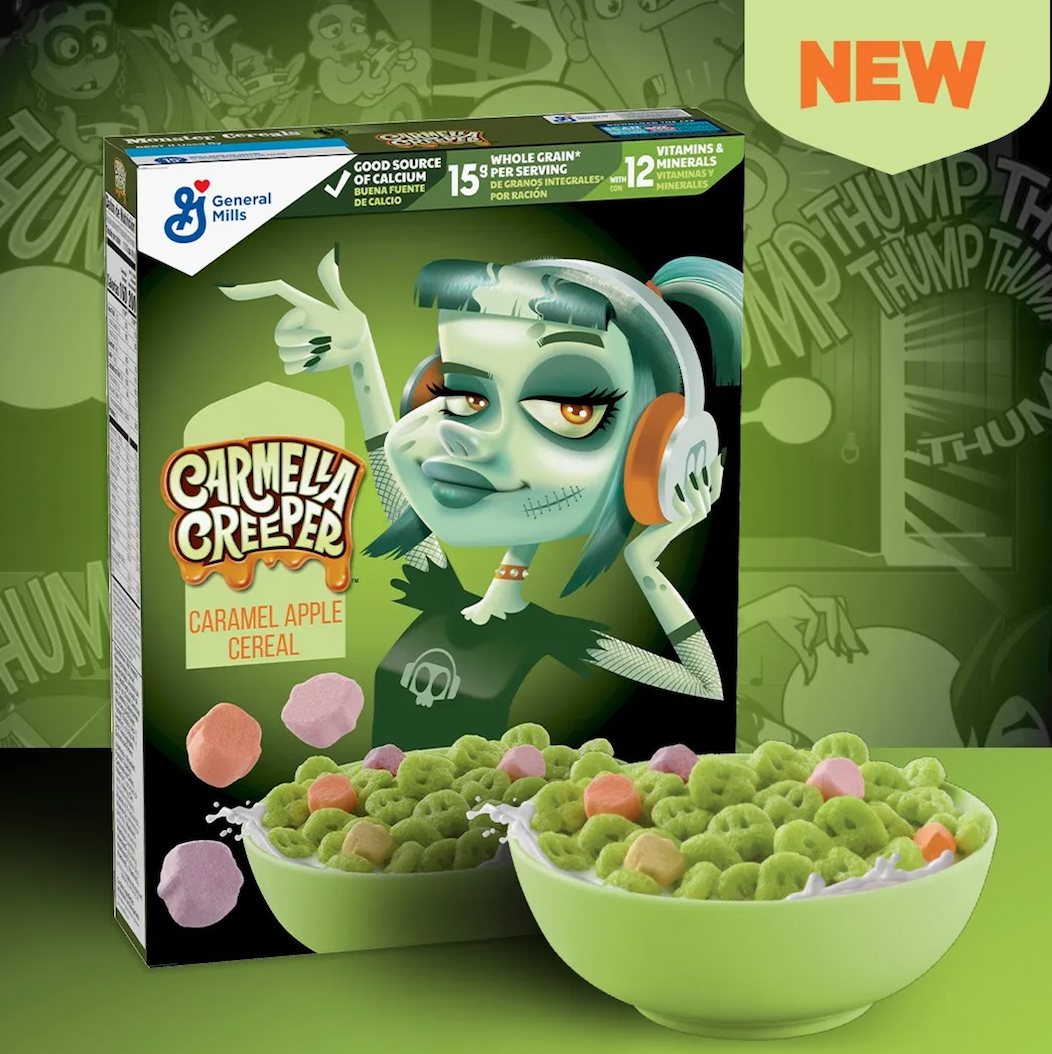 Let this spooktacular comic strip explain Carmella's origin story for you. Read more if you dare…
Franken Berry, Count Chocula, and Boo Berry are enjoying a chill night in the Count's castle playing video games when a thump was heard on the door. Many thumps. THUMP! THUMP! THUMP! THUMP! THUMP!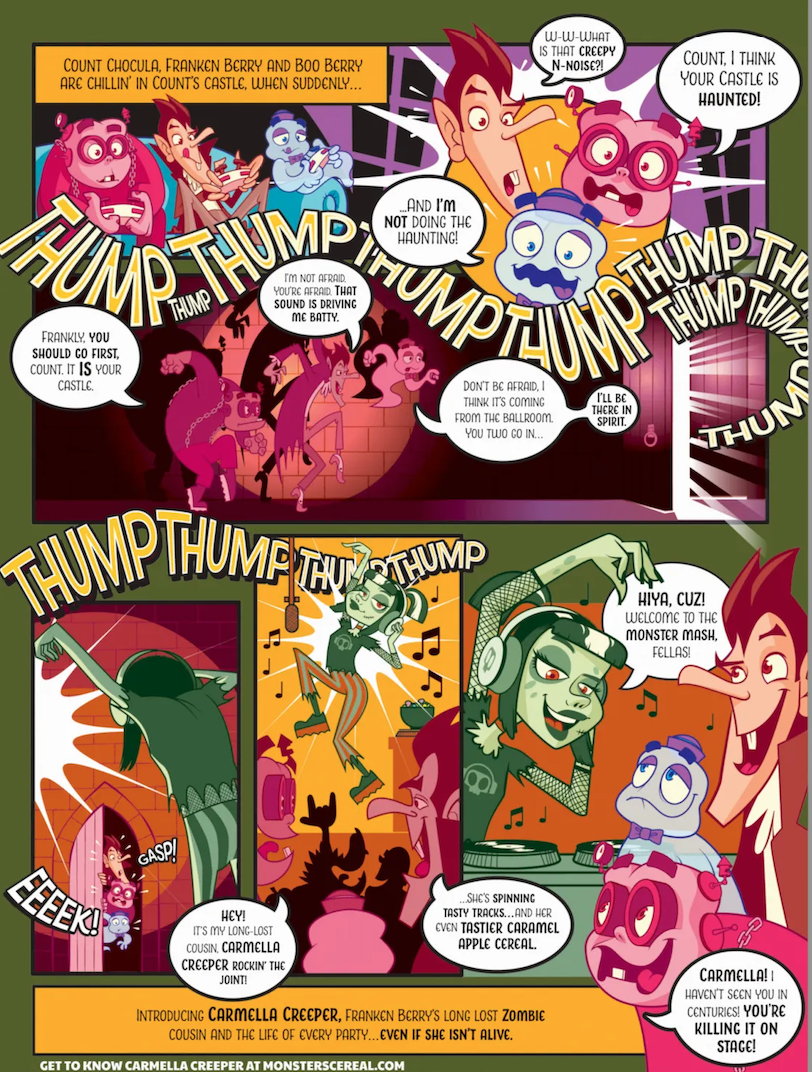 After arguing about who should answer the door, the trio of Monsters tiptoe to the door and cautiously open it. On the other side is Carmella Creeper, Franken Berry's long lost zombie cousin.
Carmella is a DJ who spins tasty tracks and has an even tastier caramel apple cereal. Franken Berry is thrilled to see her again. After all, Carmella is the life of the party even if she isn't alive.
Monster Mash Remix Cereal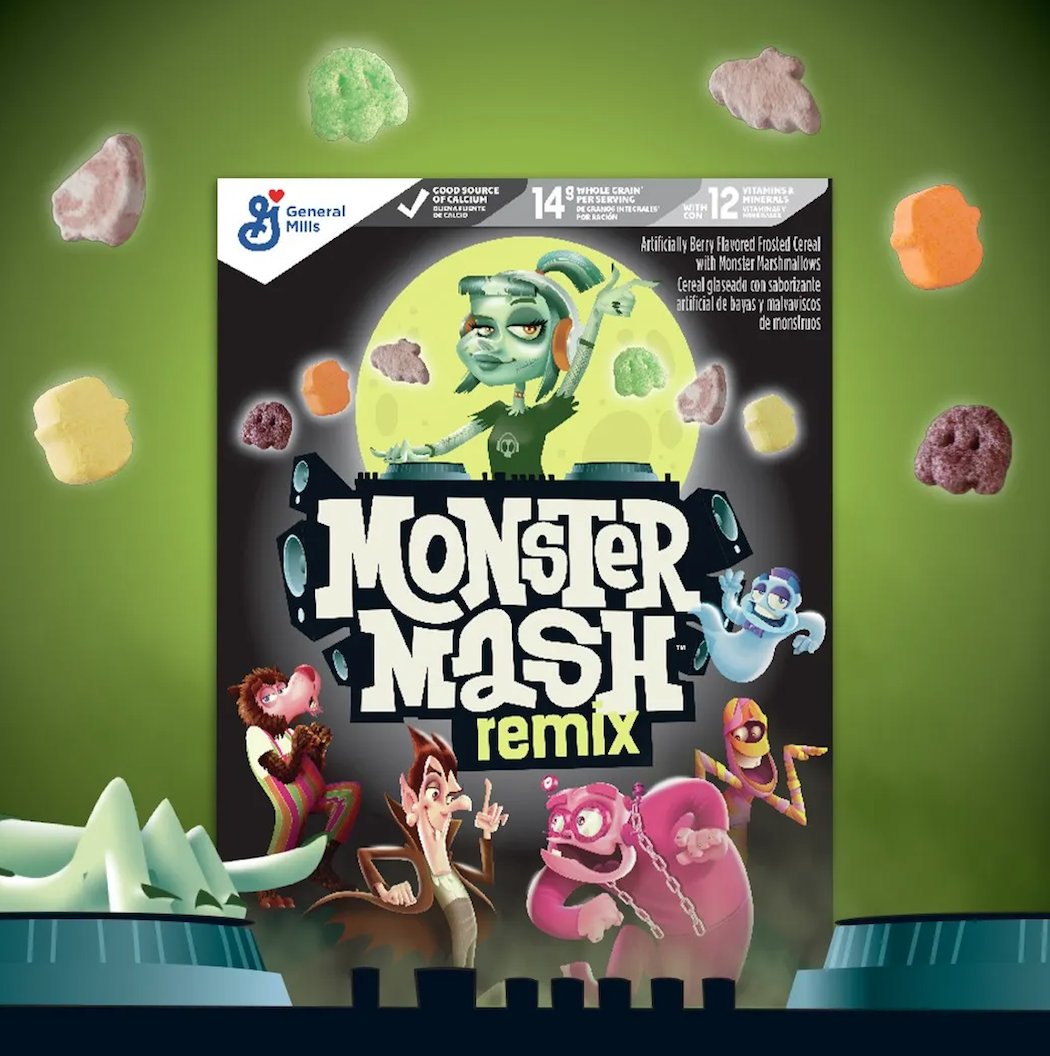 Joining Carmella Creeper on cereal shelves everywhere later in 2023 will be the Monster Mash Remix cereal.
This cereal is a remix, or better yet mashup, of the five existing Monsters Cereals: Count Chocula, Franken Berry, Boo Berry, Yummy Mummy, and Frute Brute with Carmella Creeper's new cereal mixed in.
Dates are still to be announced as to when Carmella Creeper and Monster Mash Remix's will debut on cereal shelves, but it's a safe bet to say they'll be here for the fall and Halloween months before we know it. Welcome to the spooky family, Carmella Creeper!