Energizer's new holiday 2021 commercial starts off in familiar enough adland territory. A dad leads his wife and daughter outside a snow-covered house. They are blindfolded and grinning with anticipation. Meanwhile, a background narrator hints that the family is about to receive a big gift.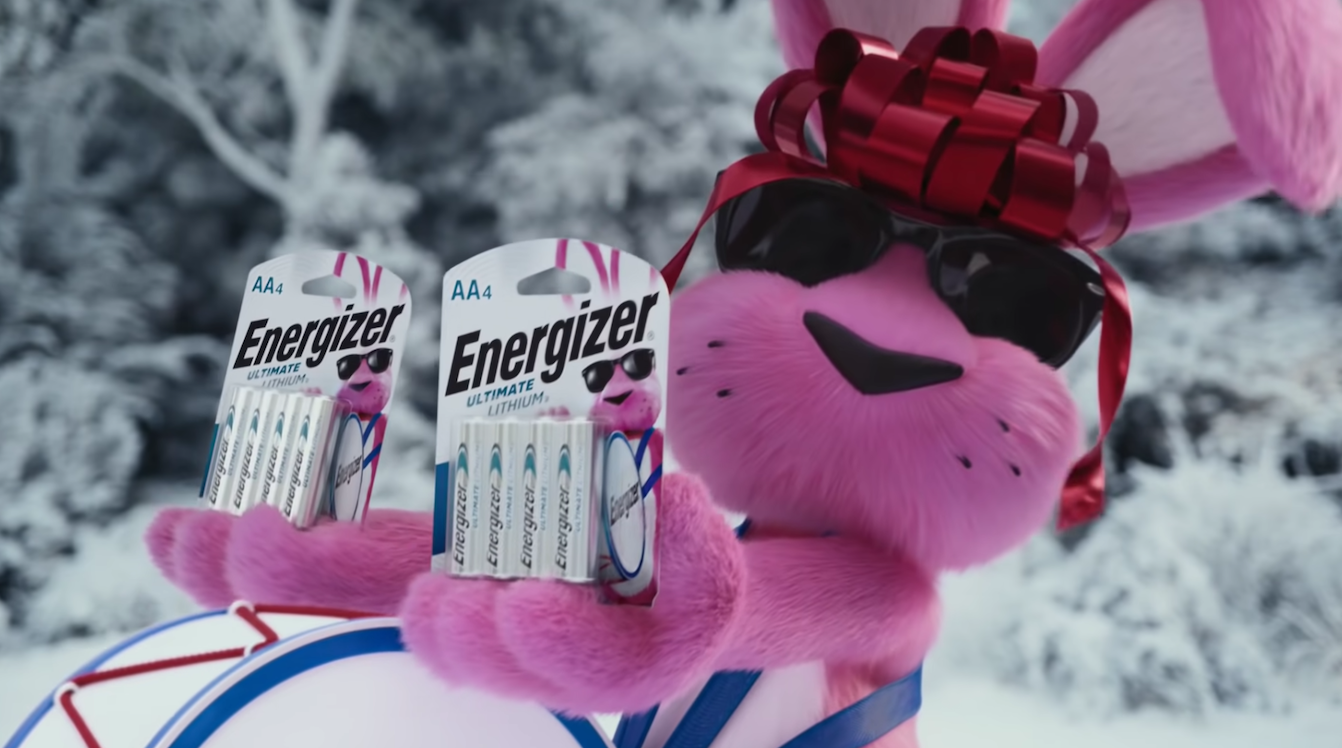 We then see a big red bow. In holiday adland, bows most famously top cars. However, Energizer cleverly flips the "December to Remember" script by giving the daughter her very own… Energizer Bunny!
"Holiday"
"Holiday," the holiday 2021 spot from Energizer and ad agency Rodgers Townsend, highlights what it means to give family the gift that keeps on going this season.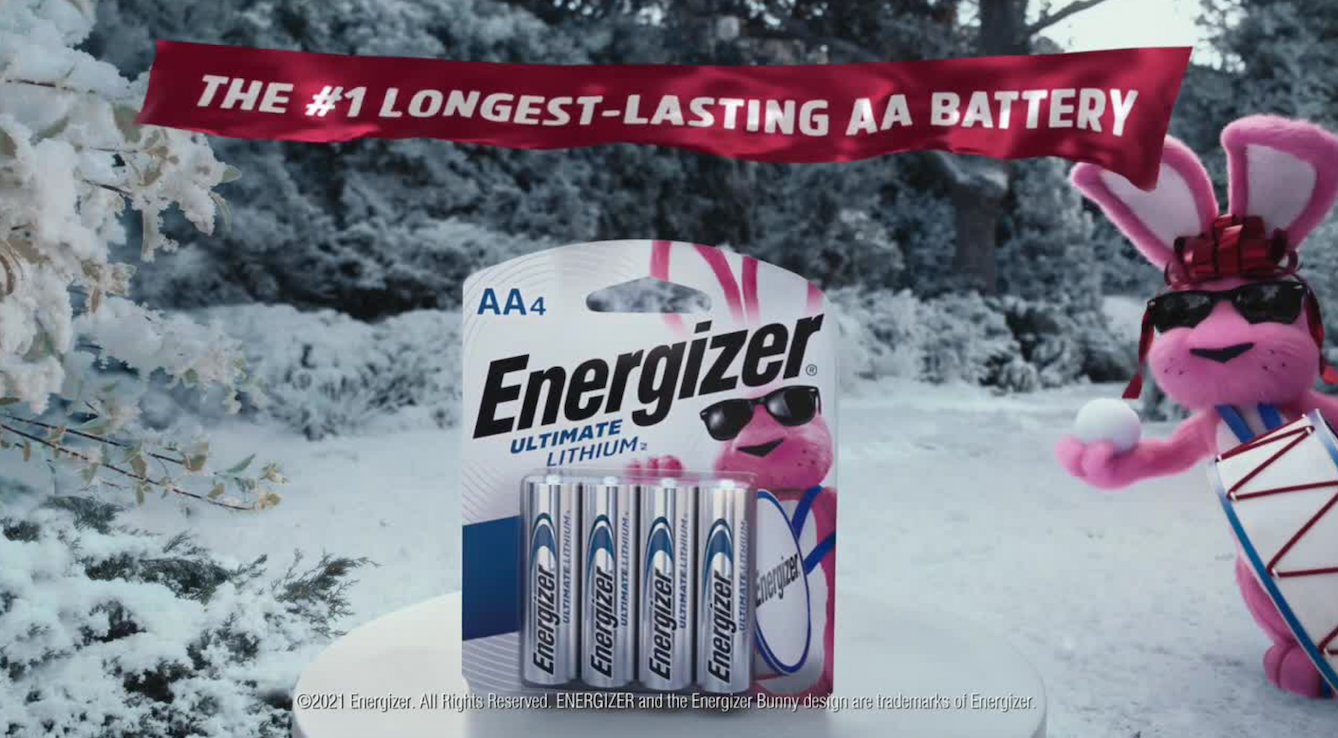 As the Energizer Bunny hops through the snow, he holds out two packages of Energizer Ultimate Lithium batteries. These are the number one longest-lasting AA batteries on the market, and they'll keep everything you use AA batteries for going for all sorts of activities.
The Energizer Bunny, complete with his signature flip flops, drum, and sunglasses, is excited to spend the holidays with his new family. He's also game for a snowball fight, even though the snowball gets him square in the sunnies.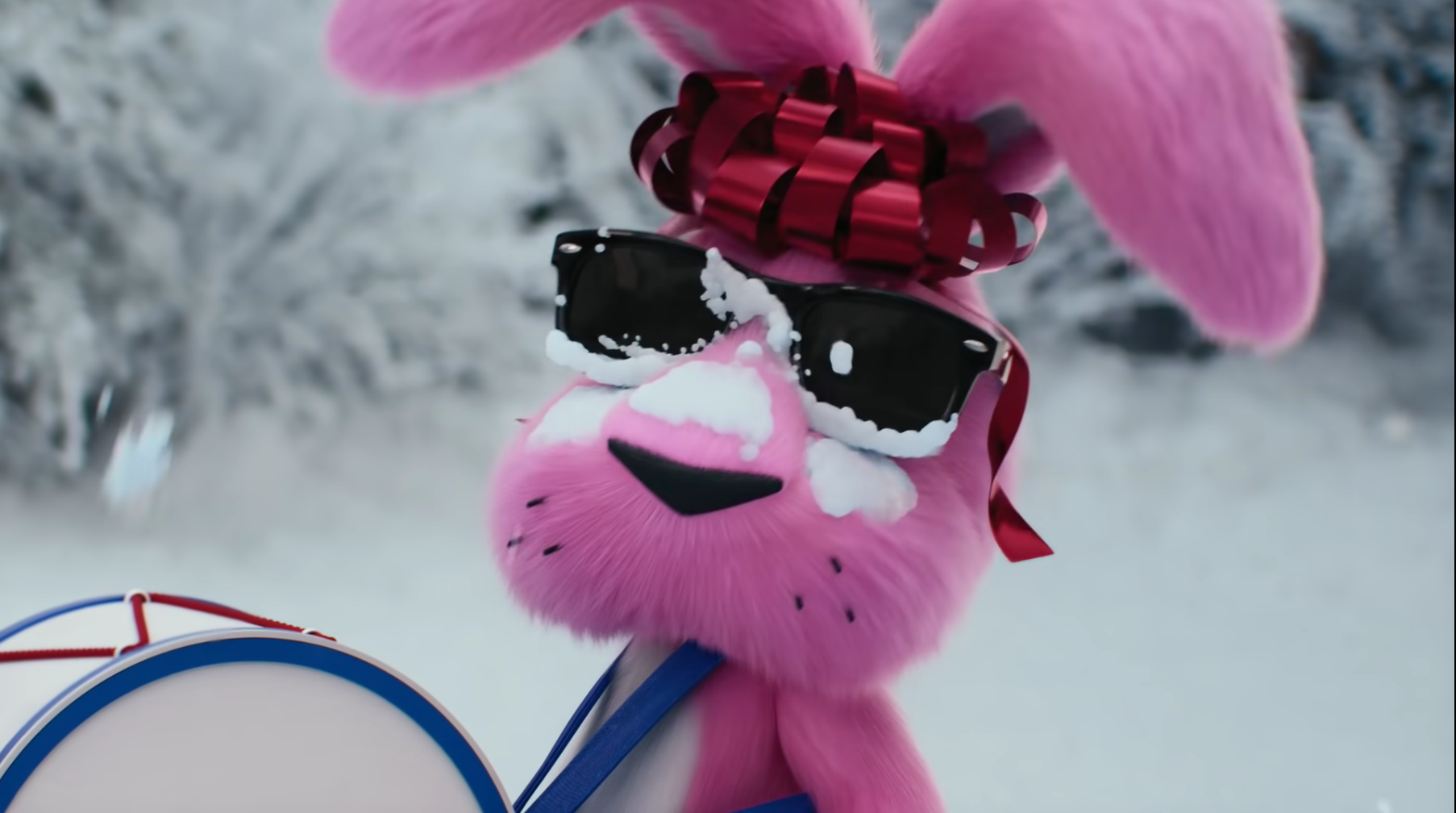 It's all in good fun! The Energizer Bunny wipes the glasses clean with his ears and true to his name keeps going, I mean playing, with the family.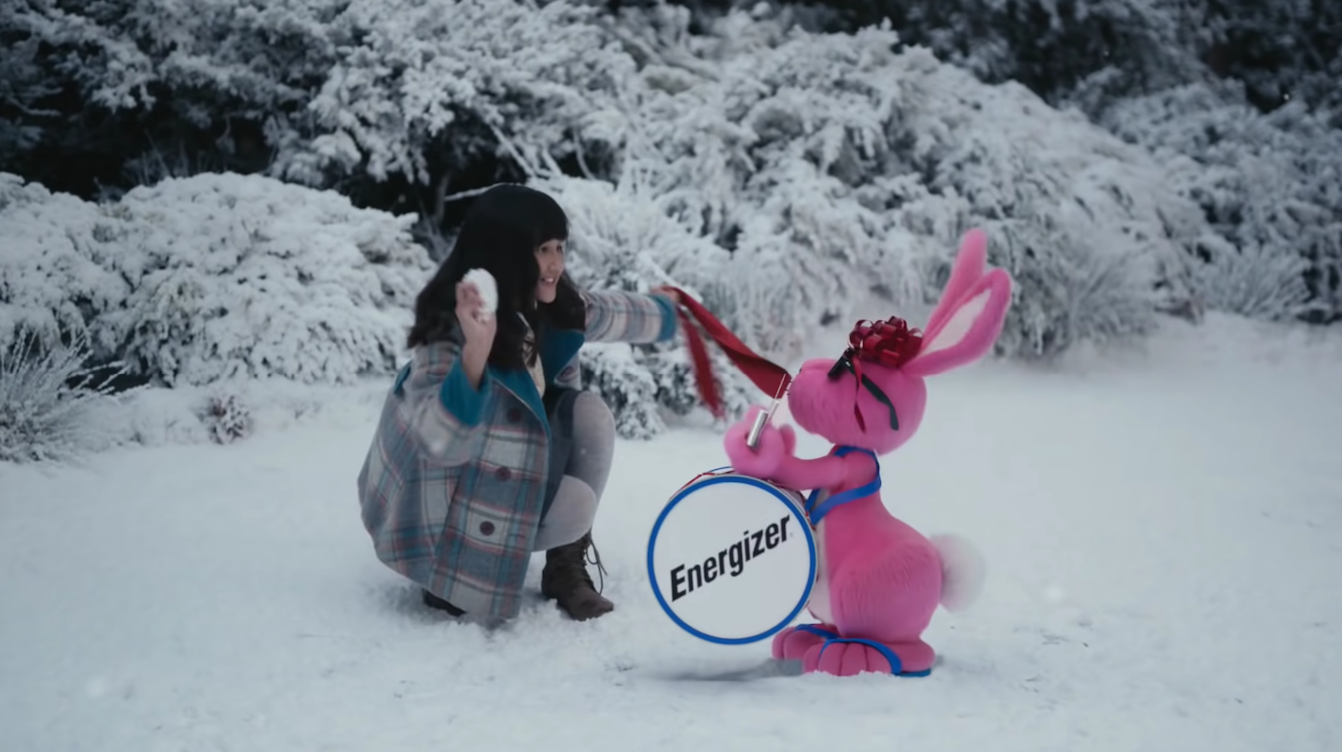 Truly the most delightful aspect of the commercial is the glimmer of hope it gives your esteemed author in wishing for a brand mascot as a present. And ah, the idea that such a wish could be granted in a way where the character magically comes alive for the day.
I'll keep my name on the nice list this year. Thanks in advance, Santa.