Can you tell me — or better yet, Professor Burke, the spokesperson for Farmers Insurance —how to get to Sesame Street? Since 2010, Professor Burke (played by actor J.K. Simmons) has appeared in more than 65 Farmers Insurance commercials.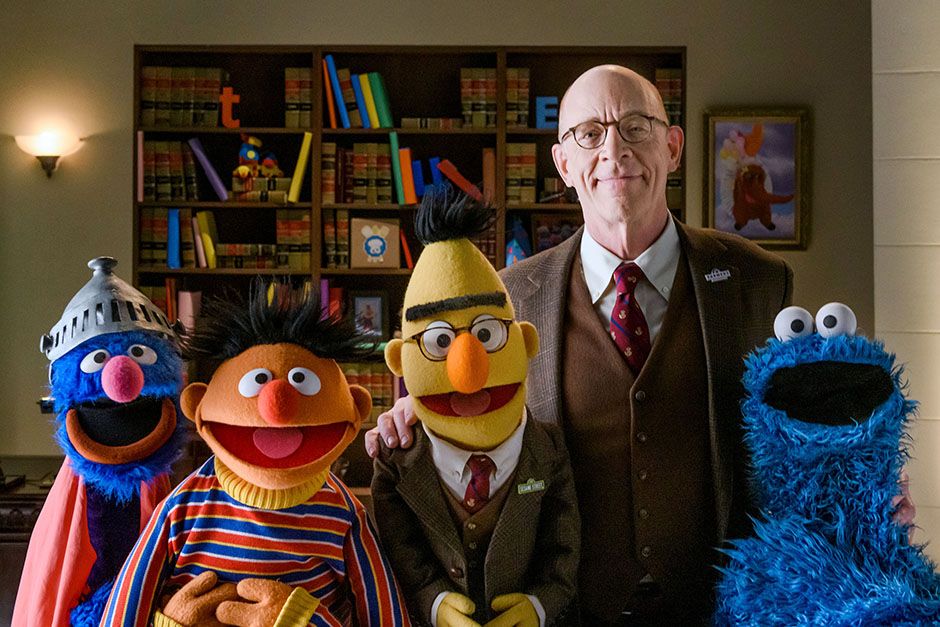 From rooftop parking to "hit and drone" runs, Professor Burke has seen and covered nearly everything in the insurance industry. He even has a Hall of Claims dedicated to his accomplishments. Will Professor Burke be able to cover the claims of the colorful residents at 123 Sesame Street and bring back sunny days? Let's watch!
Welcome To Sesame Street!
Sesame Street and the Jim Henson Company worked closely with ad agency RPA to place their beloved characters into the Farmers Insurance "We Know From Experience" campaign. Sesame Street turns 50 in 2019, and Farmers is helping celebrate with Muppets that reenact real customer claims.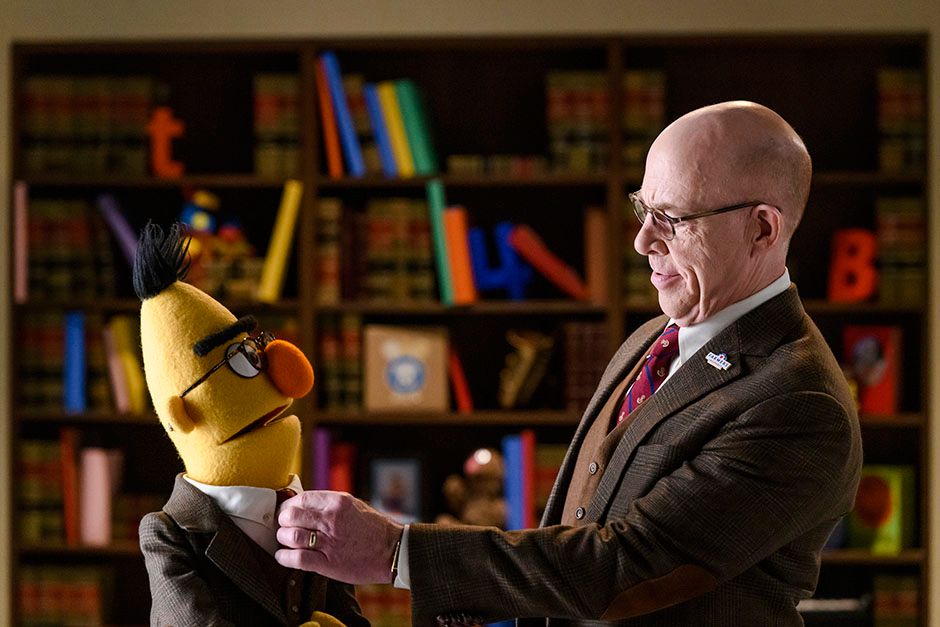 What is Professor Burke here to do? He's an honorary guest that is happy to answer their questions and help out.
In the first of three spots, "Welcome" shows Bert dressed up as Professor's Burke puppet doppelganger. Bert is shadowing his teacher on the job, as Professor Burke confidently says he's seen, and covered, all sorts of claims.
A lost rubber ducky, kinda like Ernie's favorite toy? Yep.
Broken cookie jars from the Cookie Monster? Sure.
Super Grover's flying accident? Unfortunately no, since Grover caused his own accident and sounds pretty flustered about it.
Professor Burke assures the astounded Sesame Street residents that his quick responses to their claims questions "comes from experience."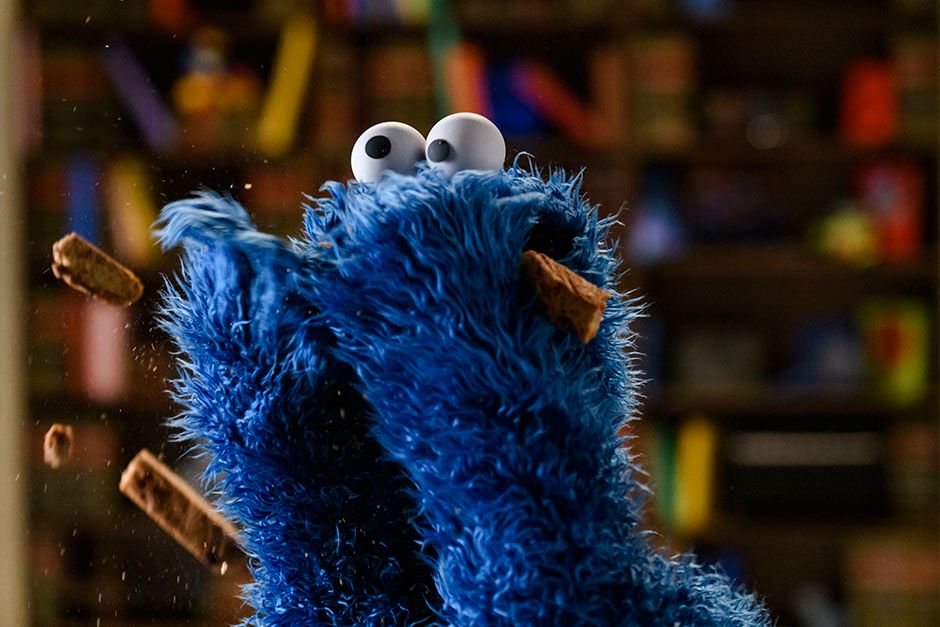 It also doesn't matter what kinds of cookies are in a broken cookie jar. Much to the delight of Cookie Monster, Farmers covers all sorts of broken cookie jars from chocolate chip to biscotti.
Not-So-Handy Monster
Poor Mr. Johnson is stressed out. He hired a monster to help repair his water heater and all the tinkering is giving him a headache. Does this monster know what he's doing? Wait; let's check his tag name again… It's Grover making the repairs. (This does explain why his biggest repair tool is a mallet.)
None of it goes well, by the way. Mr. Johnson's water heater flies out of his brownstone and through the roof, smashing into a car. As Mr. Johnson faints, Professor Burke shows Bert the water heater that smashed into a car in the real world. Somebody get Mr. Johnson some smelling salts quick because Farmers Insurance is here to help cover this claim!
One
Did you read that title and immediately think of Count von Count? Well done, ah ah ha! It is his favorite number to begin counting with, after all.
The Count reveals a much more domestic side than I remember seeing on Sesame Street as a child. He's going to mow the lawn and needs his monocle to see. As the Count looks for his lost monocle, a storm brews outside. He finds it just in time to watch his lawnmower get struck by lightning.
"Well, that's one chore I can cross off my list!" The Count breezily reacts. (Side note: no Bela Lugosi-esque vampire puppets were injured during the making of this commercial.)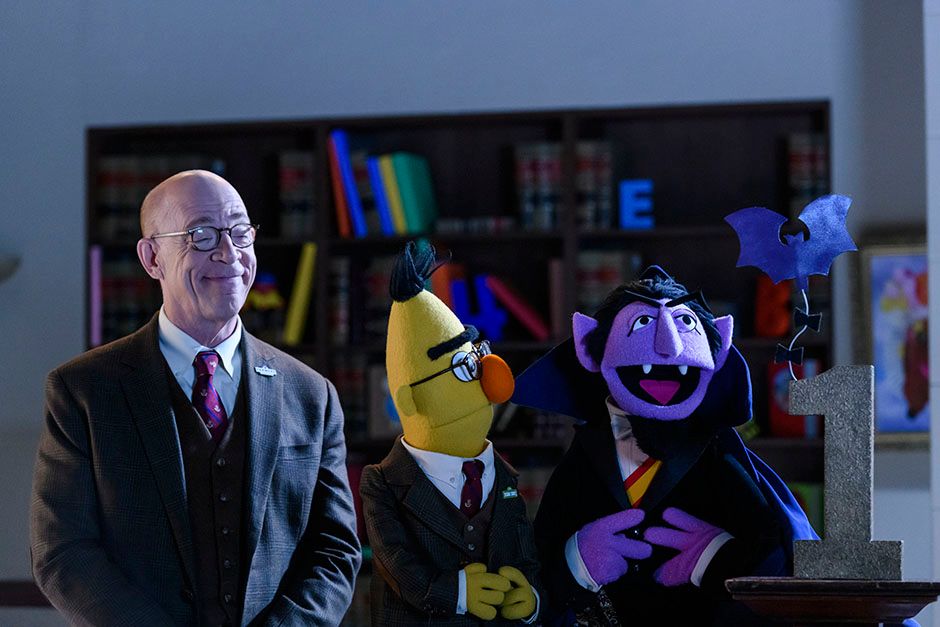 Professor Burke tells Ernie that Farmers has covered so many claims Count von Count may not be able to keep count. The Count does try, since he loves counting, but his signature laugh ends in yet another storm and lights out in the room. Sunny days are definitely back at Sesame Street — once they get the lights working again!