Crestline, a custom promotional products company, recently revealed the results of a survey about the most memorable brand mascots in the United States. The survey broke down memorable icons by various age groups including baby boomers and Gen Z. Who's the most memorable character for baby boomers? Miss Blue Bonnet from Blue Bonnet butters and margarine spreads took the honors at 63.9%.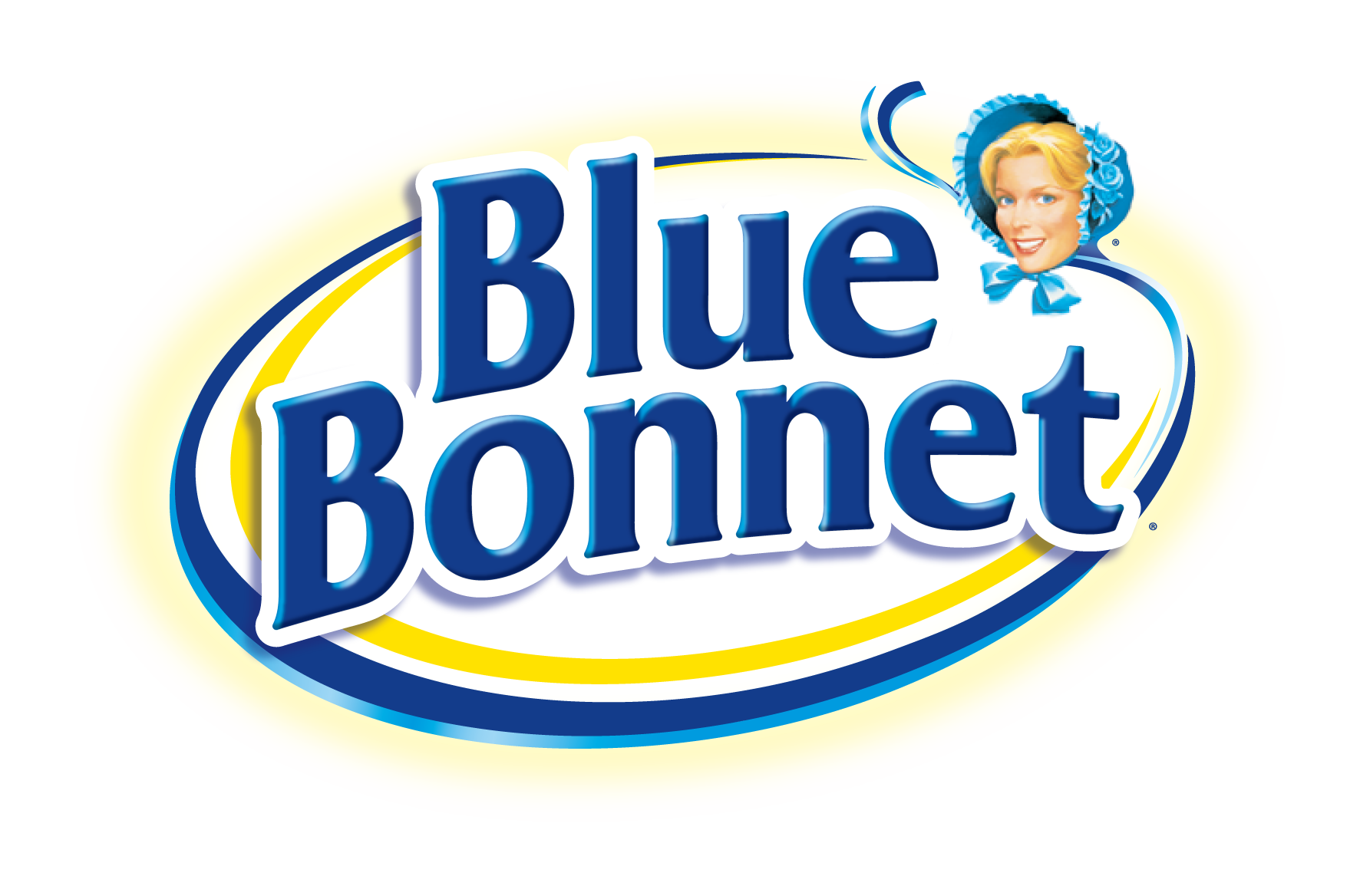 You're likely already pretty familiar with this character's face. Visit any grocery store butter aisle and you'll quickly spot the Conagra icon in the crowd. We know that Miss Blue Bonnet wears a bright blue bonnet to cover her blonde hair and has a beaming smile on her face. However, that first impression is as much as most consumers know about her.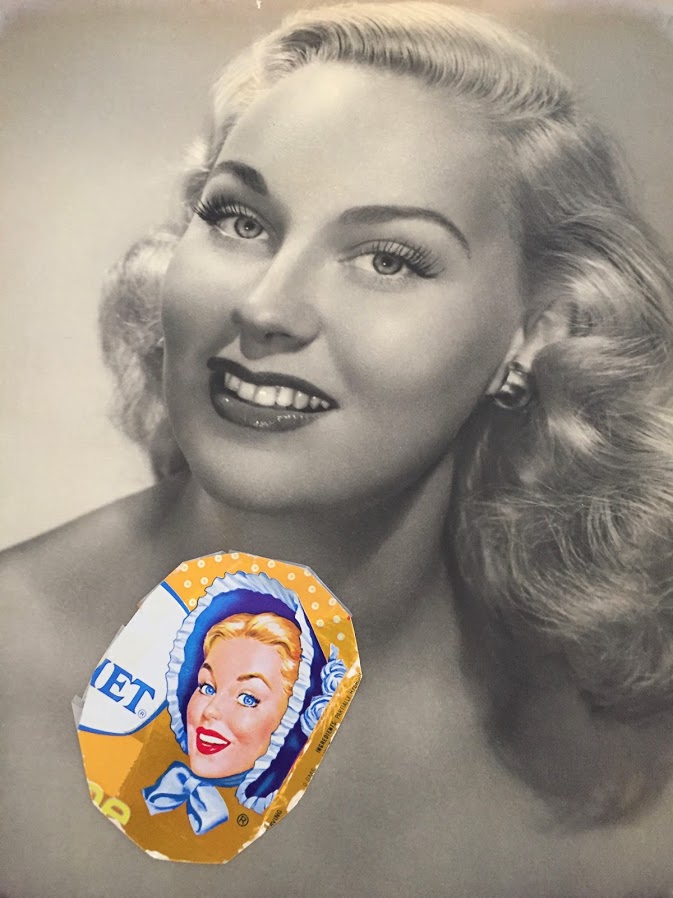 Who is the mysterious Miss Blue Bonnet? Did a real woman inspire her image on the packaging logo? Or, was she a figment of an illustrator's imagination? Miss Blue Bonnet is very much real, and her likeness was based off a woman named Jeni Berry.
Finding Miss Blue Bonnet
Standard Brands founded Blue Bonnet Margarine in 1942. Four years later in 1946, the company reached out to the Harry Conover Modeling Agency. They were looking for a model that could be their Miss Blue Bonnet. Jeni Freeland (now known as Jeni Berry) quickly won over Standard Brands.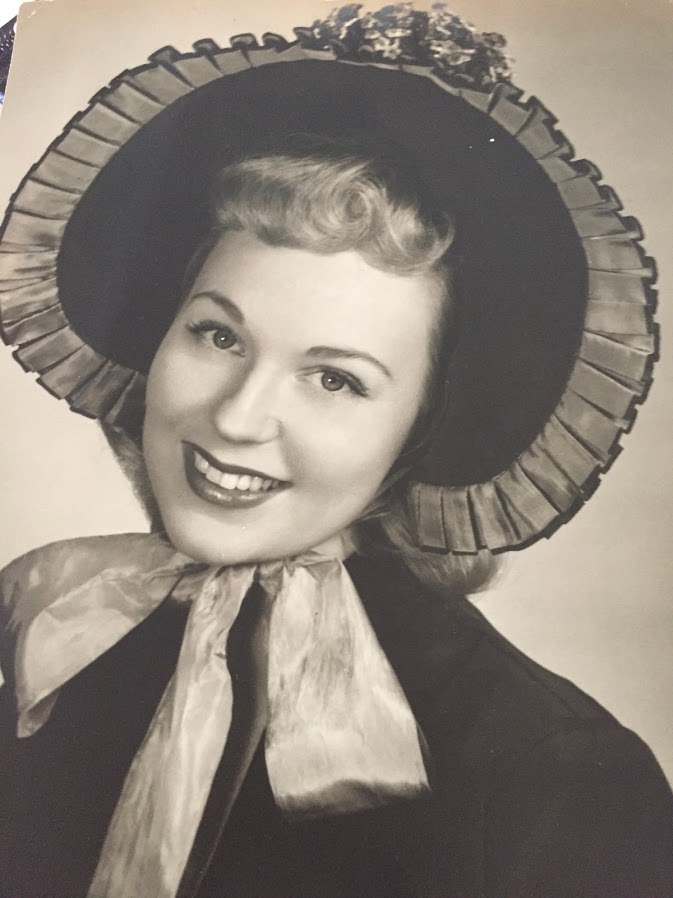 Jeni was the daughter of a traveling salesman and had been competing in beauty pageants since she was three-years-old. She was named Miss Florida in 1945 and finished the 1945 Miss America Pageant as their 3rd runner up. Jeni was the perfect pick to become Miss Blue Bonnet!
Adjusting To Life In The Spotlight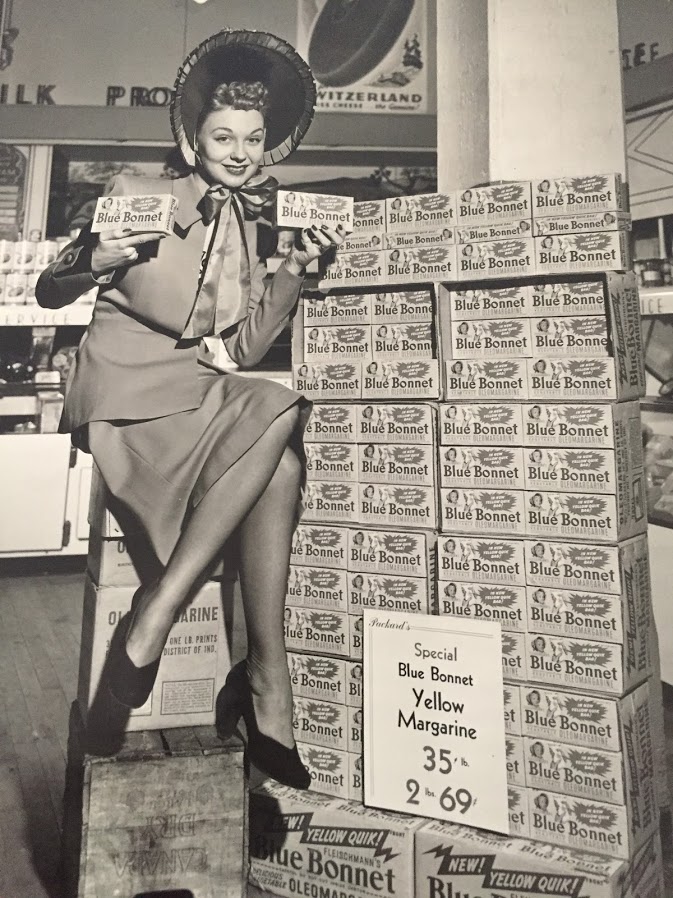 Jeni's initial appearances as Miss Blue Bonnet were fairly low key. She made promotional appearances at supermarket openings with Blue Bonnet's butters and spreads. Jeni's quickly became popular with consumers and began traveling for appearances.
Ms. Jeni Berry Goes To Washington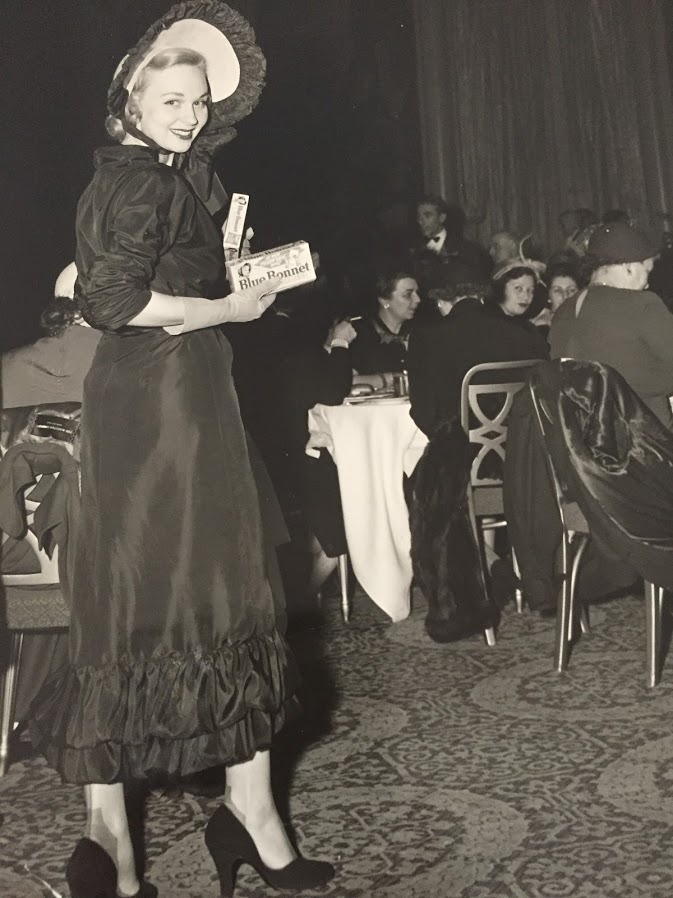 Jeni attended special events at New York's Waldorf-Astoria Hotel, and was even a part of a group that headed to Washington, D.C. There she lobbied lawmakers in D.C. on behalf of Blue Bonnet to allow margarine to be colored yellow. Margarine, before World War II, was originally a pale gray color. Not exactly an appetizing looking spread for consumers! Jeni and her lobbying team made significant strides forward in allowing the laws to change. Margarine was now yellow and could be sold as sticks.
Miss Blue Bonnet Makes Her Packaging Debut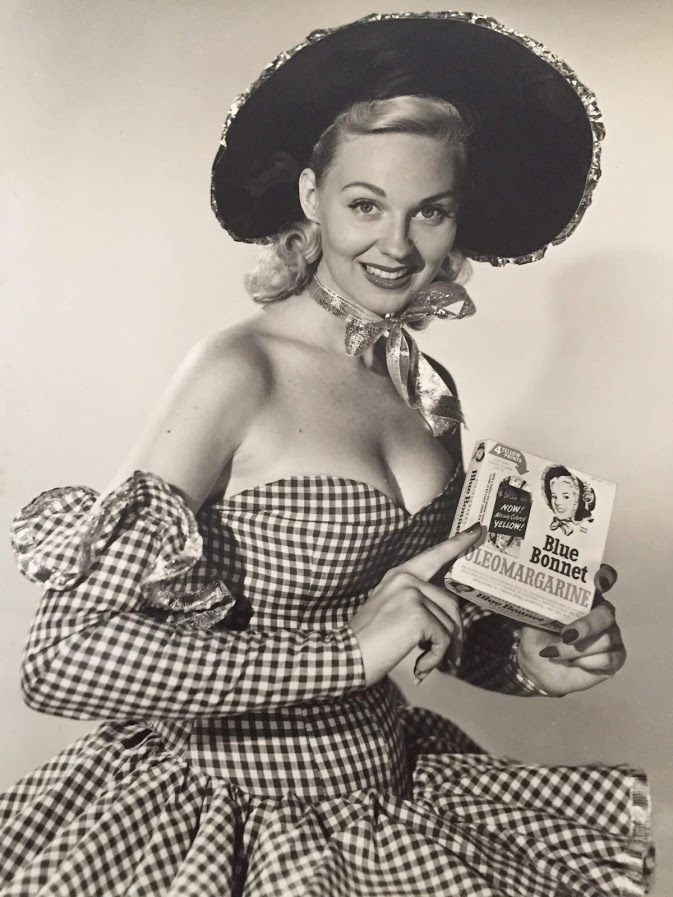 Jeni became so synonymous with Blue Bonnet that an artist drew a rendering of her to appear on Blue Bonnet packaging. Her visage, with the iconic blue bonnet and smiling face, made its debut on Blue Bonnet packaging in 1948. She spent the next 38 years featured on Blue Bonnet's promotional materials.
End Of An Era — But Not The End Of Miss Blue Bonnet
In 1981, Standard Brands merged with Nabisco to become Nabisco Brands. Later in 1998, Conagra acquired Blue Bonnet from Nabisco Brands.
Jeni ended her run as the face of Blue Bonnet in 1986. We will see a Miss Blue Bonnet on the butter and spread packaging. However, it is no longer designed to depict a specific woman.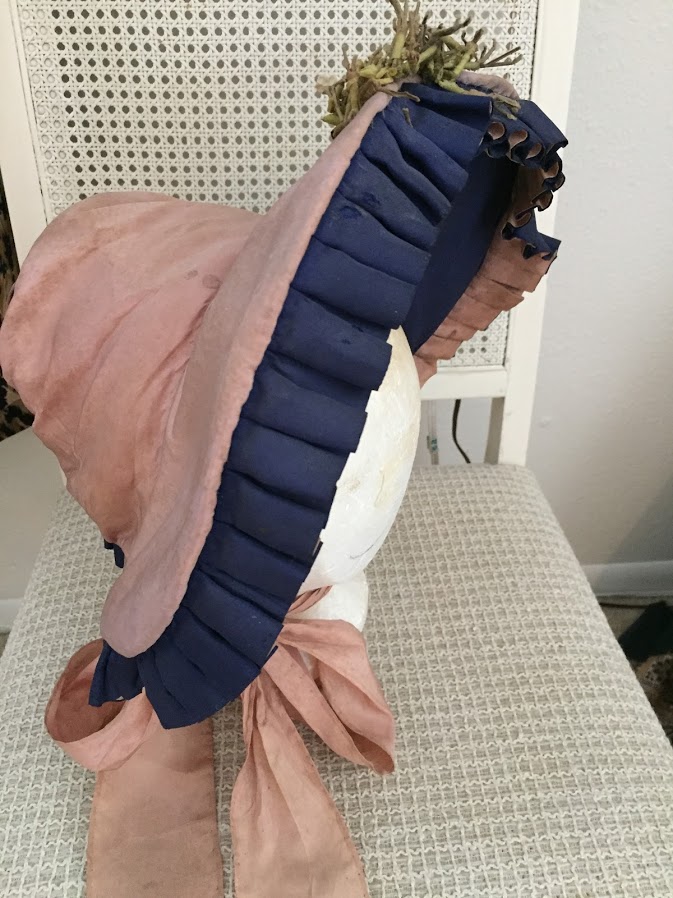 "I will always be Miss Blue Bonnet; there will never be another." Berry said about her time as the iconic face of Blue Bonnet. She still owns the original blue bonnet created by designer Sally Victor, and will celebrate her 94th birthday this September.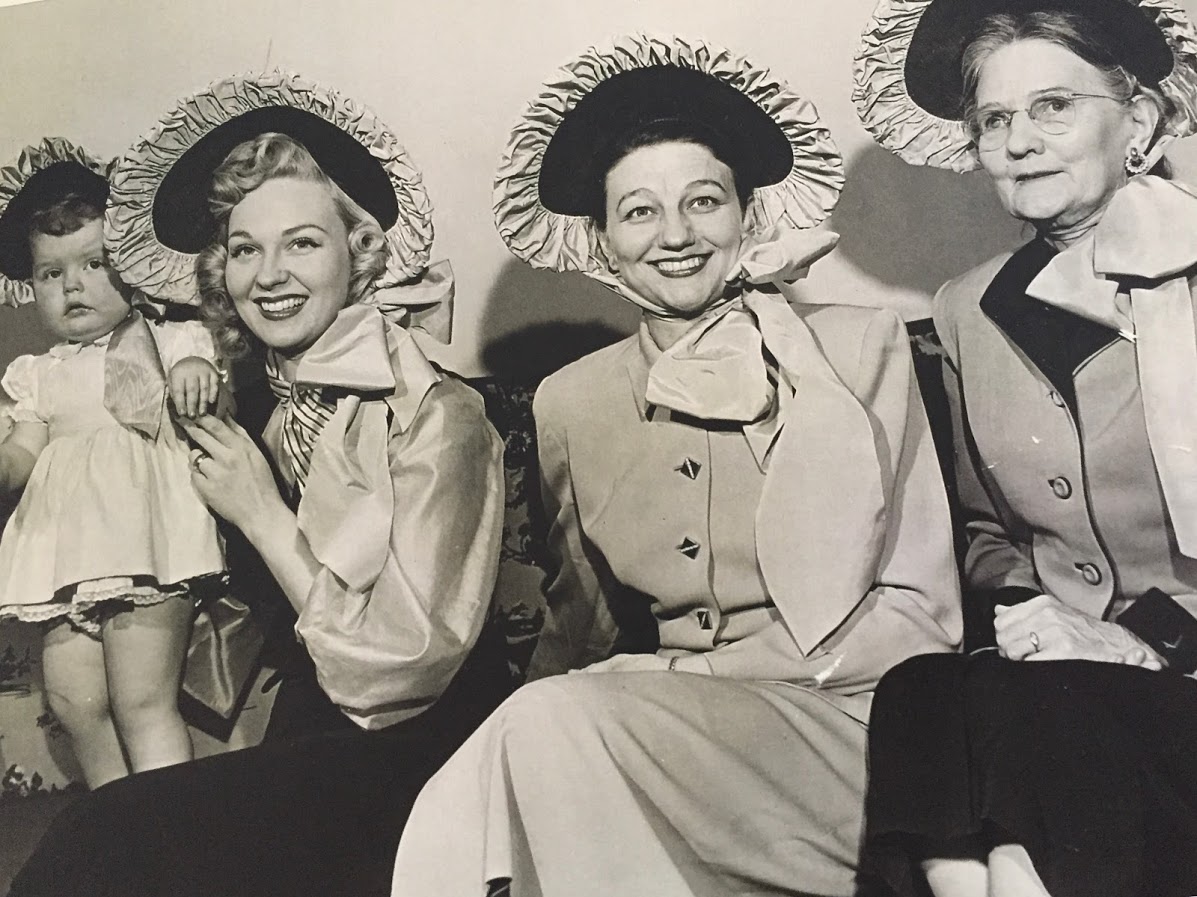 In 1949, a photograph was taken of Jeni with her daughter, mother, and grandmother. Four generations of women all wearing the famous blue bonnet — and it's one of Jeni's most cherished memories from her time as Miss Blue Bonnet.
Image credits: Jeni Berry
Image logo credit: Conagra Brands