In early 2024, McDonald's will be debuting a new restaurant spinoff chain called CosMc's. Longtime McDonald's fans likely recognize the name since CosMc is a former McDonaldland brand mascot. Join us for a journey back to the 1980s when the first CosMc sighting was made in McDonaldland!
The Story of CosMc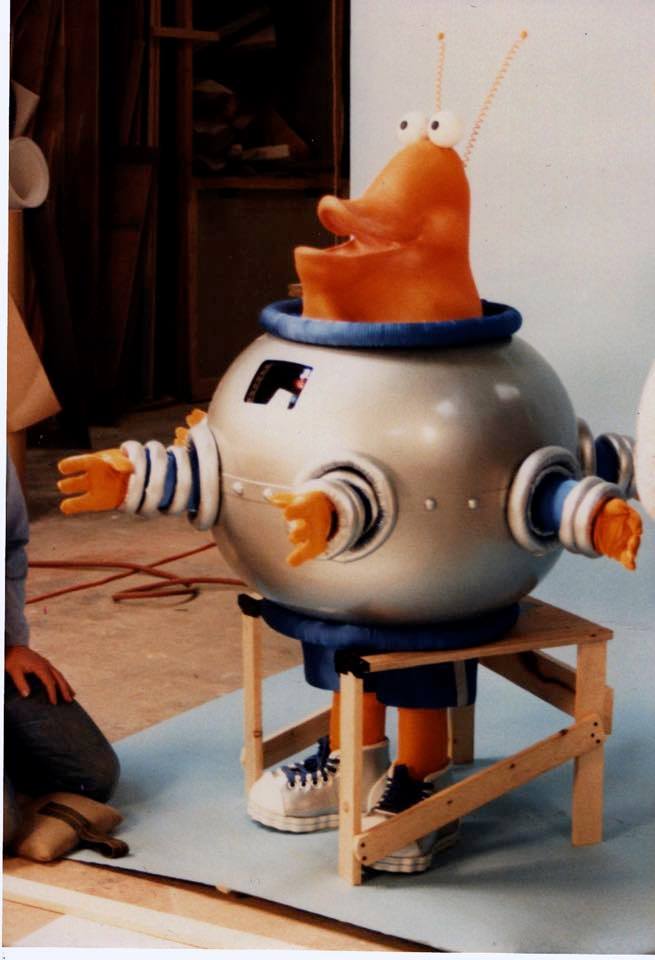 CosMc was created by writer David Ayers and art directors Sig Bogdziewicz and Jerome Walker at Leo Burnett.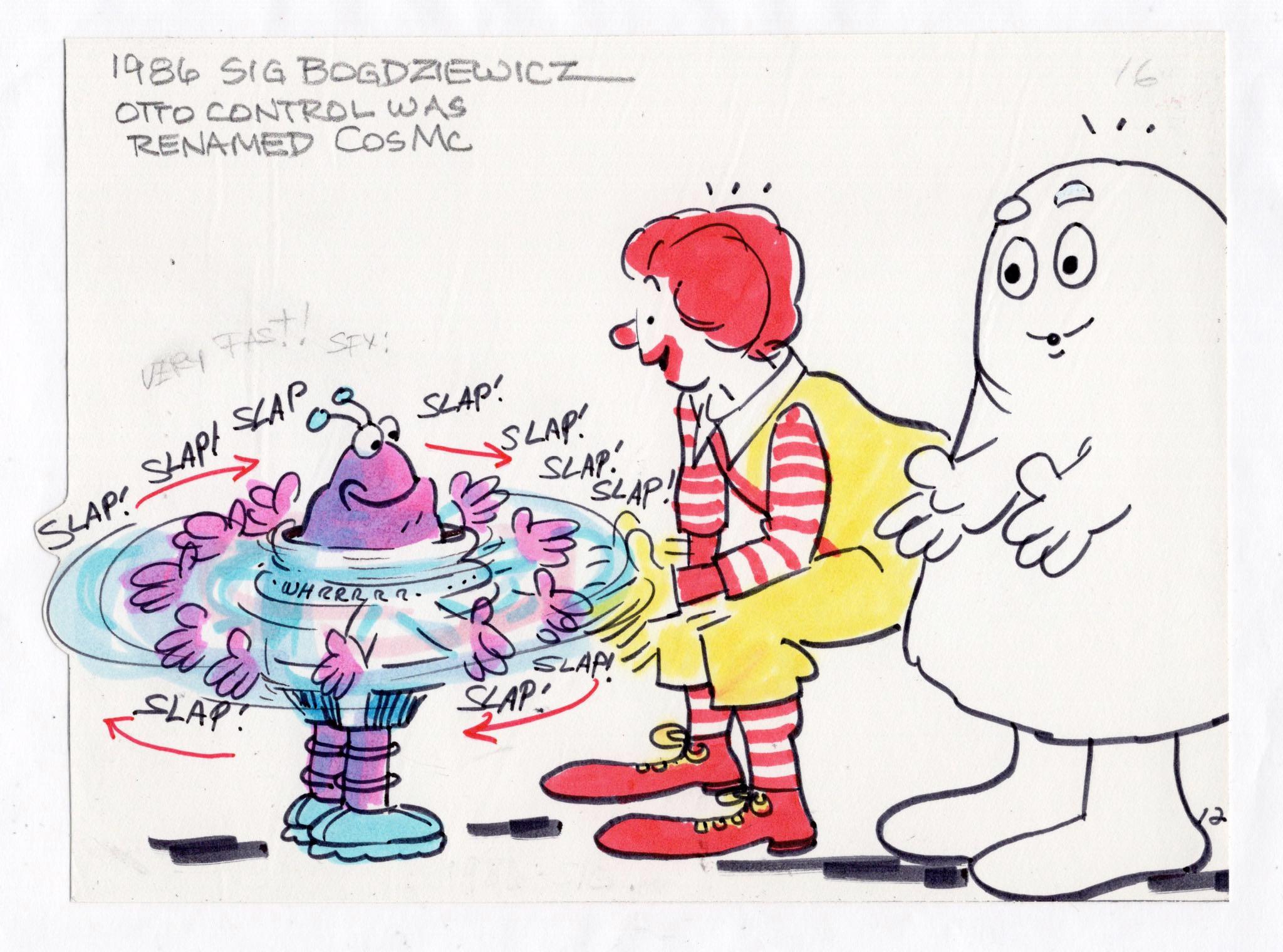 Former Leo Burnett art director Rich Seidelman recounts CosMc's origin story on his Facebook page Filming In McDonaldland. CosMc was a six-armed space alien who was part vehicle and part creature. When he's on the ground, his head, arms, and legs all pop out of his vehicle part. In the air, CosMc is mostly a round Sputnik-like object. Occasionally, he pops his head out to say something or his arms to grab something — like his favorite foods at McDonald's!
The original concept name for CosMc was Otto Control. However, the legal department at Leo Burnett said this name already belonged to an elevator company. Writer Malcolm Dalkoff came up with the name CosMc: a much better, out-of-this-world fit for the character.
In 1987, the fun-loving and wacky CosMc showed up in McDonaldland. He announced he was on a trade mission, trading odds and ends until he was able to "trade" Ronald his McDonald's burgers, fries, and shakes.
Ronald outsmarted CosMc, and saved the McDonaldland crew's lunch, with the help of his McMagnet. The magnet reeled back in CosMc's vehicle and everyone shared the McDonald's lunch together.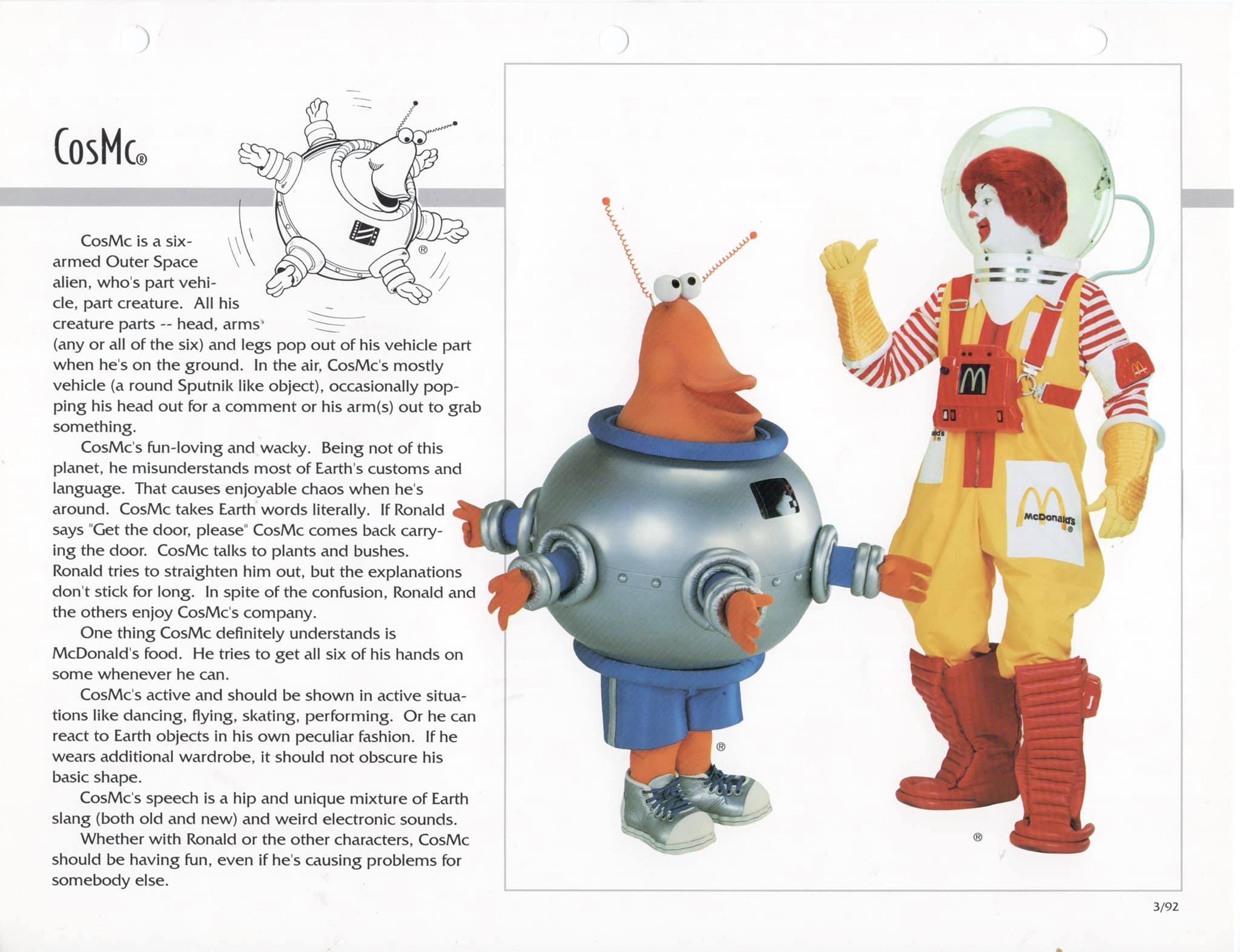 In 1992, Seidelman designed and art directed the Ronald McDonald and Friends Specification Manual. Seidelman said he drew rough drawings and hired a photographer and cartoonist to create the final artwork based on his drawings. In this page from the manual, we learn about how CosMc takes the language on Earth literally. If Ronald was to tell CosMc to "get the door, please" CosMc would come back carrying the door.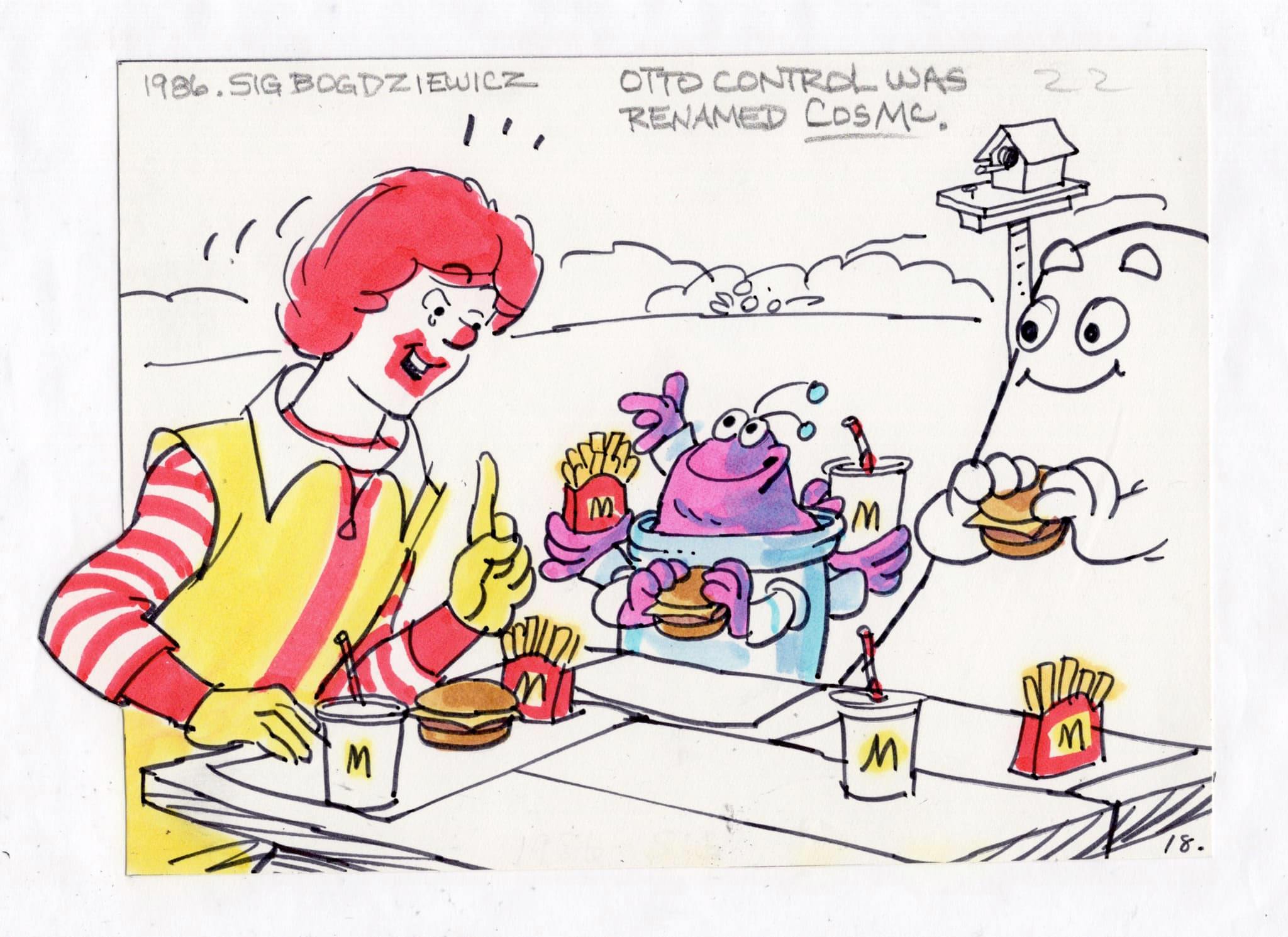 Misunderstandings aside, Ronald and his McDonaldland friends all liked CosMc during his short-lived time on earth. Looking ahead to 2024, McDonald's plans to revive CosMc as a mascot after the success of bringing back Grimace in 2023. In light of all the recent UAP discussion in the news, getting CosMc back in the McDonaldland lineup sounds like it's gonna be a blast!
Image Credit: Filming In McDonaldland